"I ran as many days as I could. No idea how many in a row, but over 15 years I missed very few days." – Steve Moneghetti in Australian Marathon Stars
Profile
Coach: Chris Wardlaw
Date of birth: 26 September 1962
Hometown: Ballarat
Date of retirement from elite racing: After Sydney 2000 Olympics
Personal best: 2:08:16
Major championship medals: Four Commonwealth Games medals (one gold, one silver, two bronze – one marathon, one 10,000m), one World Championships bronze (1997), one World Half Marathon Championships silver (1993).
In early 2003 Mona was interviewed by Neil Macdonald. The below training schedule and training/running tips are courtesy of Neil Macdonald.  Neil MacDonald managed the Geelong Region Cross Country team from 2000-2007.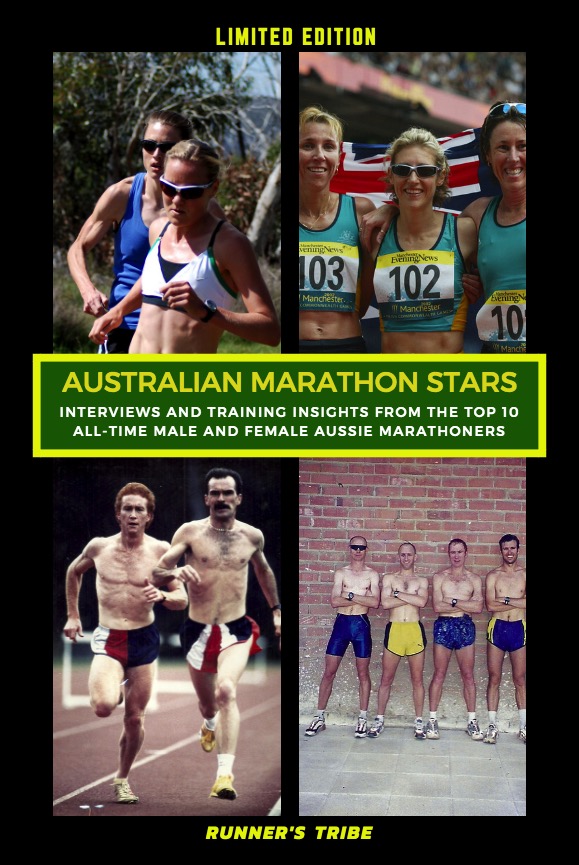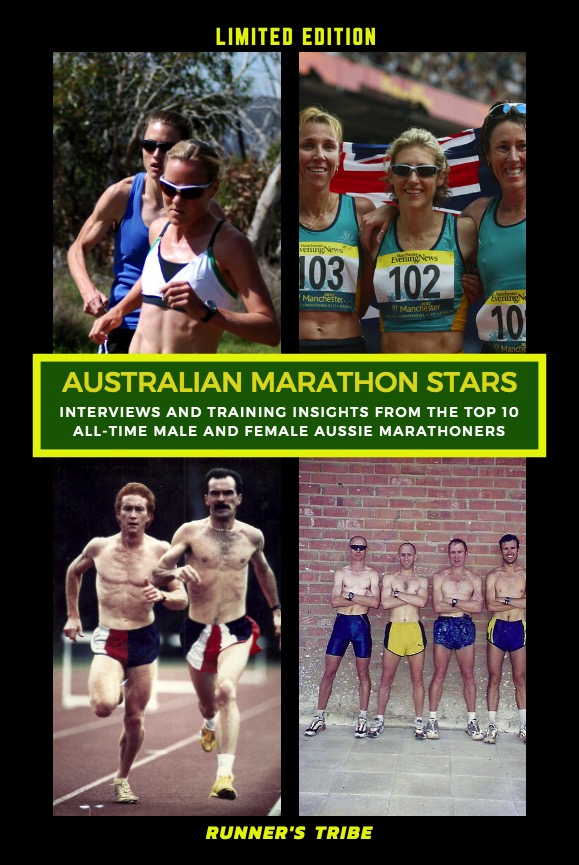 A Normal Training Week  –  (January 2003). For a much more detailed Mona training diary check out Mona's 1997 World Championships Training Diary E-Book
Sunday:

AM: 2 hrs to 2 hrs 15 minutes. (27 – 30 km.) – usually 28 km.
PM: 10 km. easy.
Tuesday:

AM: 8 km. easy.
PM: 16 km. including 6 km. Fartlek.
Thursday:

AM: 7 km. easy.
PM: 13 km. made up of 4 km. warm – up, something on the track (ie. 8 x 200m. or 8 x 300m. or 8 x 400m.) 4 km. warm – down .
Saturday:

AM: 16 km. made up of either kilometre reps or hills.
PM: Any amount to make up an even week. ie. 140 / 145 / 150 km. In this sample week, Steve would run 7 km. to make a week's total of 155 km.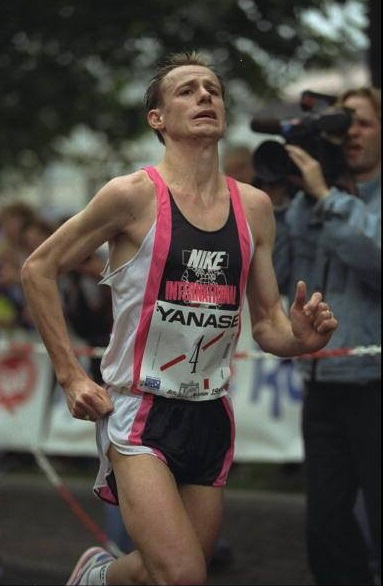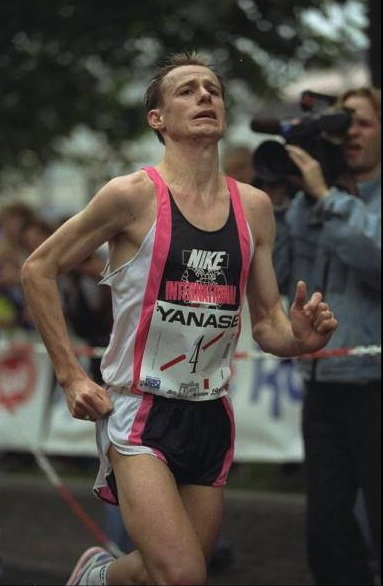 Favourite Training Session: Fartlek
Other Training / Recovery Sessions: Massage on Monday night every two weeks
Favourite Races Otway Classic in 1987 / 88
Best Ever Performances 3rd in World Championship Marathon in 1997. Commonwealth Games Marathon Bronze, Silver and Gold in 1986, 1990, 1994. World Record in Tokyo Half Marathon in 1992. Representing Australia at four Olympics (1988 – 2000)
Favourite Place To Train: Forests of Ballarat or Noosa.
Toughest Ever Training Session: 'The Staircase' up Mount Bogong.
Most Admired Runner / Person Sir Bob Geldof
Advice to Other Runners:

"Always try to realise your full potential"
"Patience Pays"
"Steve Moneghetti is a Tortoise – The Hare Lost!"
"It is only training – Train To Race!"
"Enjoy your running or you will get sick or injured"
Goals for the Future "Life Balance"