Runner's Tribe Interview with NCAA Division I Cross Country Champion, Pat Tiernan
By Grace Kalac for Runner's Tribe
Runner's Tribe caught up with Australian Rio Olympian Patrick Tiernan to chat about his NCAA Division I Cross Country Championship victory on November 19th in Terre Haute, Indiana. Tiernan, who has been studying at Villanova University over the past four years, comfortably claimed the win over Syracuse's Justyn Knight. An upset result saw Tiernan's rival Edward Cheserek, who was vying for a historic fourth NCAA title, finish third.
Congratulations on your first NCAA title Patrick. How did the race evolve for you?
It went out fairly slow, hitting 5km in around 15:15 I think, which was a lot slower than I had originally thought it would go, but that was ok. When we hit 6km I picked up the tempo a little bit, but nothing too crazy, just to string the field out a bit. I think it was around 8/8.5km when I made a stronger surge that dropped the majority of the field. I wasn't necessarily planning on making a move that far out, but I was feeling good at the time and figured I'd see how people would react to it. I knew that there was at least one person hawking me from when I made that move to when we hit the home straight, so I just knew that I'd have to dig deep that last 400/500 metres to take the win. Just one of those days that works out well in the end I guess!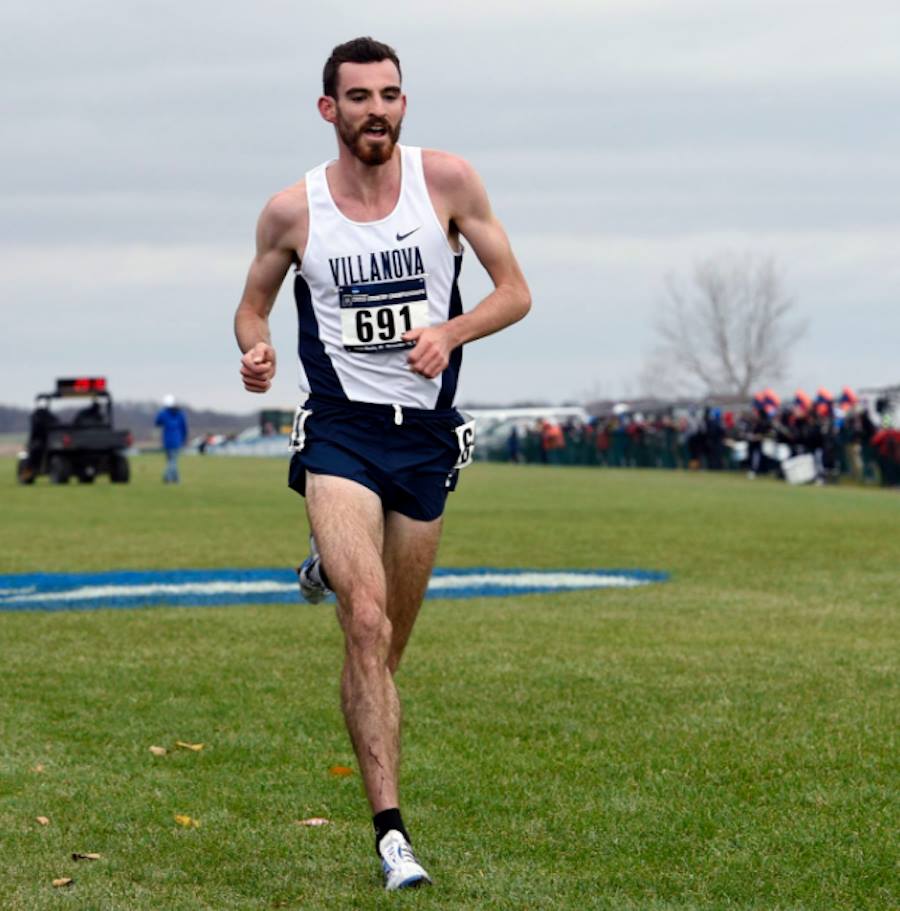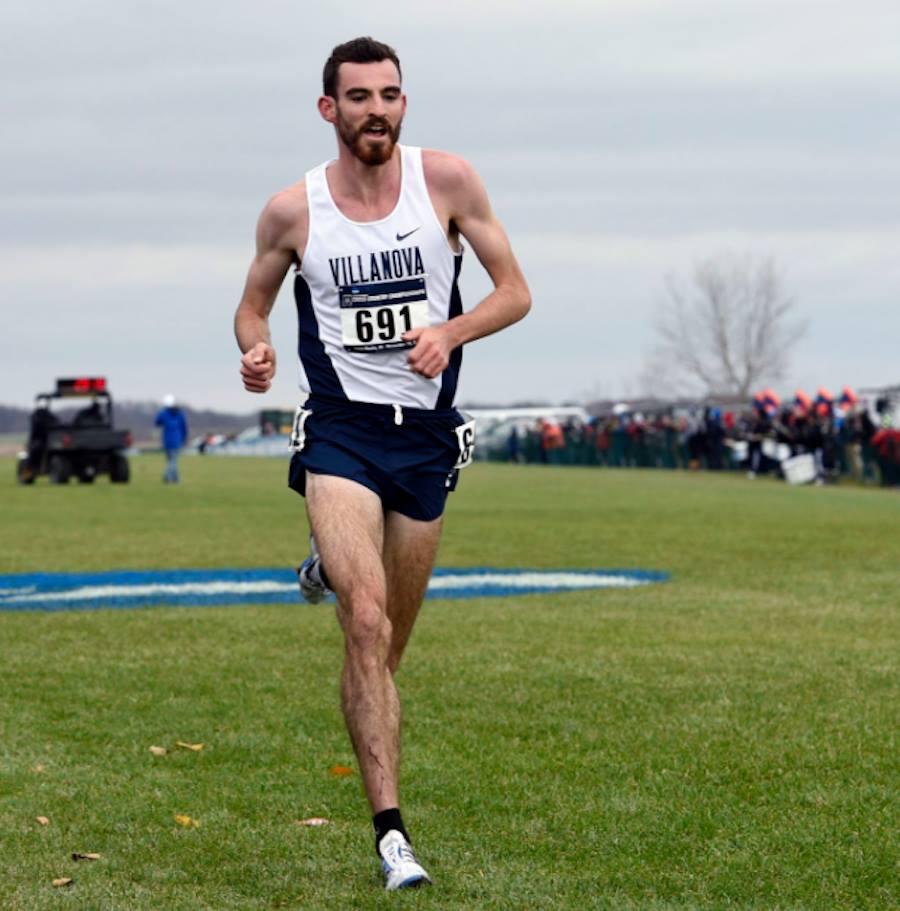 You boldly surged away from the field with 2km of the 10km race remaining, was that a part of your pre-race plan and how confident were you feeling at this stage of the race? What did it mean to you to finally claim a NCAA title in your final race for Villanova?
Like I said above, it wasn't necessarily planned, but I was feeling pretty good at the time, so I figured I'd test the waters. In that sense I feel like I was confident enough where if it hadn't of worked the way I thought it would, I'd still be able to react to a challenge that someone posed. It's indescribable. I was thinking about it a little more on the flight back, and I realized that this has been something I've wanted to achieve for the past 4 years, so to finally be able to get there is something I'm really proud of.
VIDEO: Watch Patrick Tiernan's 1st place finish at the NCAA DI Men's Cross Country Championship #NovaNation https://t.co/L6HZZ1d7Od

— Villanova Track & XC (@NovaTrackXC) November 19, 2016
Many race previews in the lead up to the NCAA championship predicted that either you or Oregon's Edward Cheserek would take the win. What confidence did your experience at the Rio Olympics give you coming into the race? Do you think it gave you an edge over the other competitors such as Cheserek? Did the NCAA championship feel different to the other college cross country races throughout the season as you were an individual qualifier and were not racing for team points? Did you feel more or less pressure?
I don't think I necessarily had an advantage over anyone in the field as far as my racing experience went, I just think I had a great mentality coming into the race. I can't speak for the other guys, such as Ed and Justyn, but I know for me I was coming into this race trying to win an NCAA championship, as opposed to trying to beat certain individuals. Honestly I think the real advantage I had throughout the season was that I hadn't been exposed to guys like them in my previous races. The two races I had leading up to it I was able to run exactly as I had planned/wanted to, and wasn't able to get distracted from my main focus of the season. Previously I've been caught up with trying to run fast and win early season races when there was really no need. It would have been great to have the team there with me, but at the end of the day, regardless of the team or not, my best result for both the team and myself was going to be to try and win the thing, so I don't think that had too much of an effect on how I approached it.
You're leaving Villanova with a collection of college records as well as conference and regional titles, why do you think you were so successful in the college system and what have you learnt most from your four years at Villanova?
I think a lot of people can tend to get caught up in the world of running, and what I mean by that is focusing too heavily on running fast and winning instead of enjoying it. For me, Villanova helped reinforce why I love the sport. Being a part of a team, and being able to share all of your ups and downs with them is something that I will always be grateful for. The other great aspect about being surrounded by your best mates while training is that it can take your mind of things like the "big race", which for me is very helpful as I can tend to overthink things. These are just a couple of reasons why I feel I've been able to compete the way I have during my four years here.
Where do you hope to take your mathematics degree in the future?
Not certain on this one yet, but I am very interested in the financial side of mathematics, so I'd love to eventually get into that industry. Being an actuary has also taken my interest, but as I understand it is quite a demanding profession, so it may not be the right fit for me right now.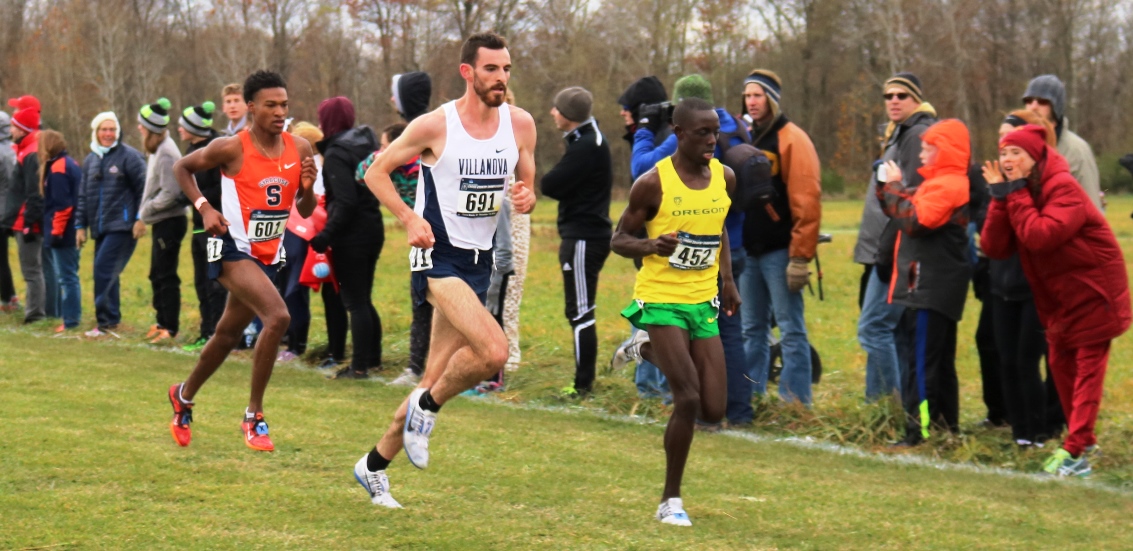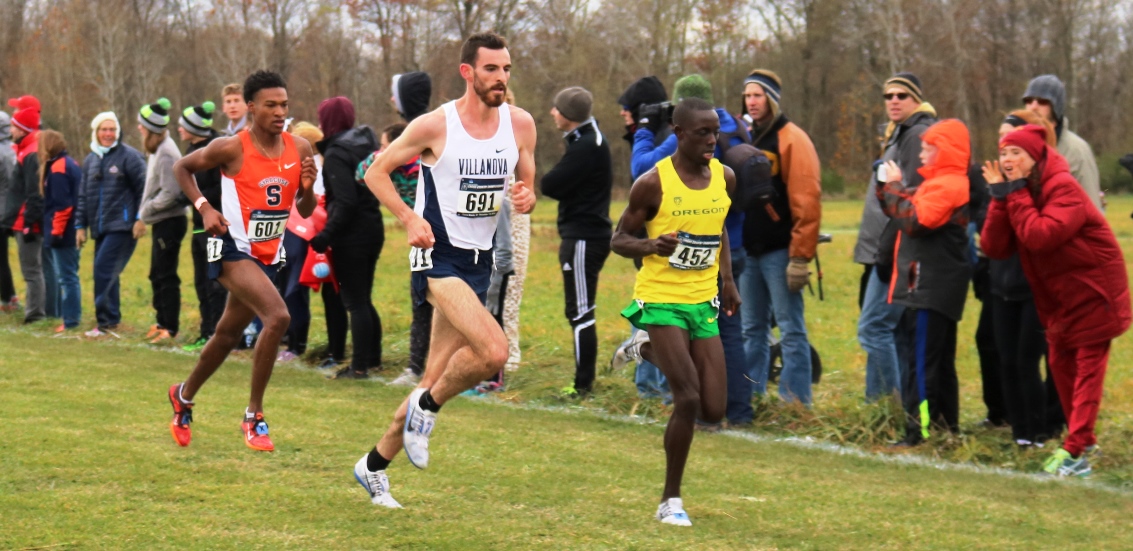 What are your plans following your graduation from Villanova? Will you be returning home to Australia or are you hoping to become a pro-runner in America?
So I'll be heading home for Zatopek 10, and then staying for Christmas to catch up some family and friends, but I intend on returning to the US to continue training with Marcus. We've made great progress together over the last 18 months, and I feel like we've only just started, so hopefully there's more to come. A contract would be very nice, so I'll be weighing up my options on that end over the coming weeks.
How have fellow Australian Villanova graduates Jordan Williamsz and Sam McEntee benefitted you over the years?
These two, whether they meant to or not, were actually two of the main guys who helped me realize how much I love the sport. Sam was always so relaxed in his approach to it, but would thrive in a team environment and put on his game face when he needed to, which was always something I admired. Initially, I thought to be successful in the sport, you needed a game face 24/7, which just sounded miserable to me…so he helped me realize that you need to relax a little and have fun in order to do well. Jordy on the other hand, was always the one who was getting me out there to do the extra miles, and calling me soft…which was always friendly banter, but something you need. It's no good being surrounded by a bunch of guys who are complacent with everything that's going on. The two of us would always race each other up this mountain that's part of our long run, and it just added a little competitive side to training…winner would get bragging rights until the following Sunday. It was something I really looked forward to and would get me a little excited for the run. Both have had a big impact on my career, though, and hopefully, I can return the favour to them in the years to come.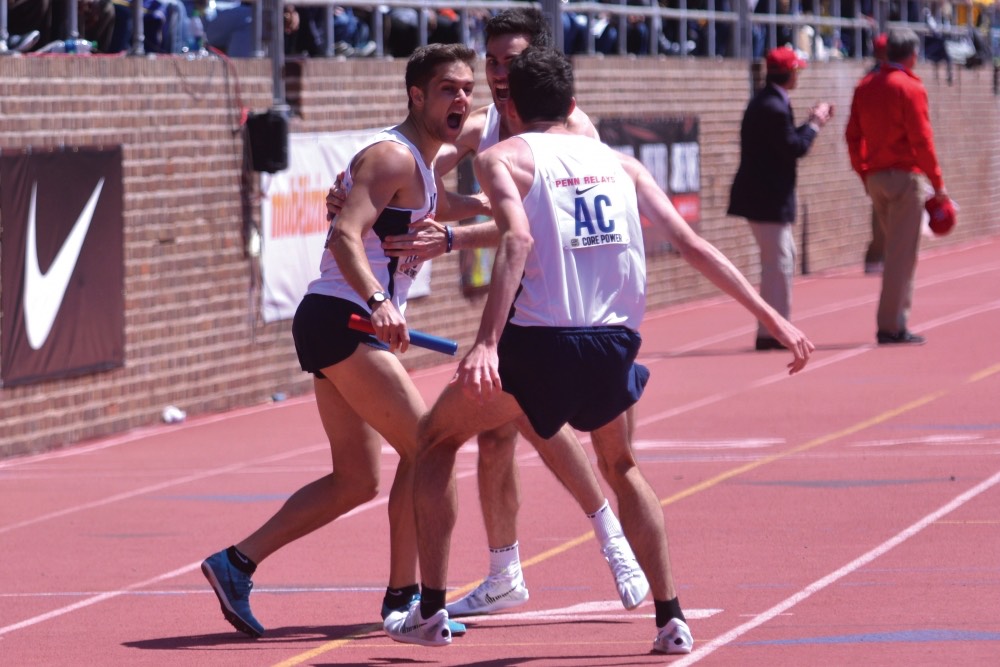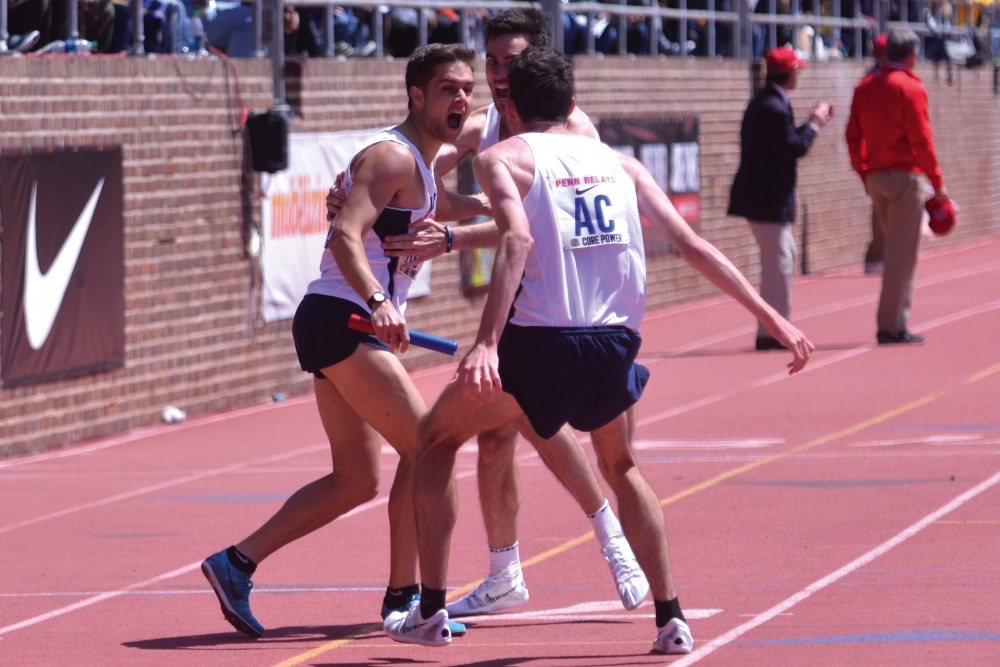 You mentioned in a post-race interview that you are planning on racing this year's Zatopek:10 meet on December 8th. What is your goal for the race? 
Goal is the same as any other race: to try and win it. I'd love to get the World Champs qualifier, but if the race doesn't pan out that way it's not the end of the world. I know it's gonna be my biggest challenge yet with the likes of Brett, Dave, and Stewy in the race, but I think it's definitely something I am capable of doing.
Favourite inspirational quote?
A mate who was on the Villanova team during my first year, Andrew Golato, once gave me this response when I said to him "Always the next race mate": "I'm running out of last races Pat…make sure you make the most of everyone, because you never know when your last one will be." Slightly depressing now I think about it, but it's basically like live every day as if it were your last, just specifically about running.
Most played song on your iPhone?
Not sure how to find that, as I don't actually have any iTunes music right now…purely Spotify. I'd say the two songs I've listened to the most this season though would be "I Can Talk" by Two Door Cinema Club, and then the Ryan Riback remix of "Call On Me" by Starley.
Thanks for your time Patrick and congratulations again on the outstanding feat of an NCAA title. There's no doubt that your achievements over the past four years at Villanova have inspired many Australian athletes and we are looking forward to watching you showcase your current form at Zatopek next month.