Runner's Tribe continues its run of awesome free content featuring the world's best athletes. Recently RT was lucky enough to have a chat with the 2012 Olympic 1500m Silver Medalist, Leo Manzano as he continues to train hard and live the immersive life of an elite runner.
(Phone interview transcribed by Runner's Tribe: Interview date December 2016).
Personal Best performances:
800m 1:44.56 Berlin (Olympiastadion) 22 AUG 2010
1000m 2:19.73 Stockholm 31 JUL 2009
1500m 3:30.98 Monaco (Stade Louis II) 18 JUL 2014
One Mile 3:50.64 London (Crystal Palace) 14 AUG 2010
Why do you run?
The first thing that comes to mind is that I love it but it goes deeper than that. I run for myself and for my family. However, I find that over the years the reason changes slightly. As I grow older I appreciate the little things more than ever like the people who have supported me throughout the years. So I'd also say, one of the biggest reasons why I run is for those that have believed and supported me throughout the years.
How has being a father impacted your life and running career?
I remember being in the London Olympics and stepping onto the line and thinking about home, knowing that my son was about to be born which was a big motivator before the race. My mindset was focused on that I wanted to run well for everyone but I really wanted to run well for him. I felt as though being a father and in my case having a son, gives you extra strength.
Is he into running?
Yes, he's now four-years-old and he definitely loves to run! I try to not push him hard though and I hold him back a bit to pace him. Just the other day we were on a hike and he wanted to go and run, which is great, but after about 3-miles he still wanted to keep going, so there's a good example of where I had to say 3-miles is enough today.
Yes, we don't want him to speak too soon. So after coming 4th in the US Rio Olympic trials earlier this year you said, 'it just wasn't my day today.' You obviously put things into perspective very quickly, especially with a really tough build up with sickness and other things coming up. With that said how hard was watching Rio as opposed to competing and how awesome was it watching Centro's win in the 1500m?
It was interesting. I don't get a lot of chances to be a spectator, and I love running so I was actually really thrilled to just watch. I knew what those guys were going through as well with the rush of emotions so that made it even better to watch. In fact, it felt like I was almost there at the same time. Of course, it would have been nice to be racing in Rio. The 1500m was amazing and you have to hand it to those guys. Centro ran a smart, tactical race and you have to give it to him for such a great performance out there.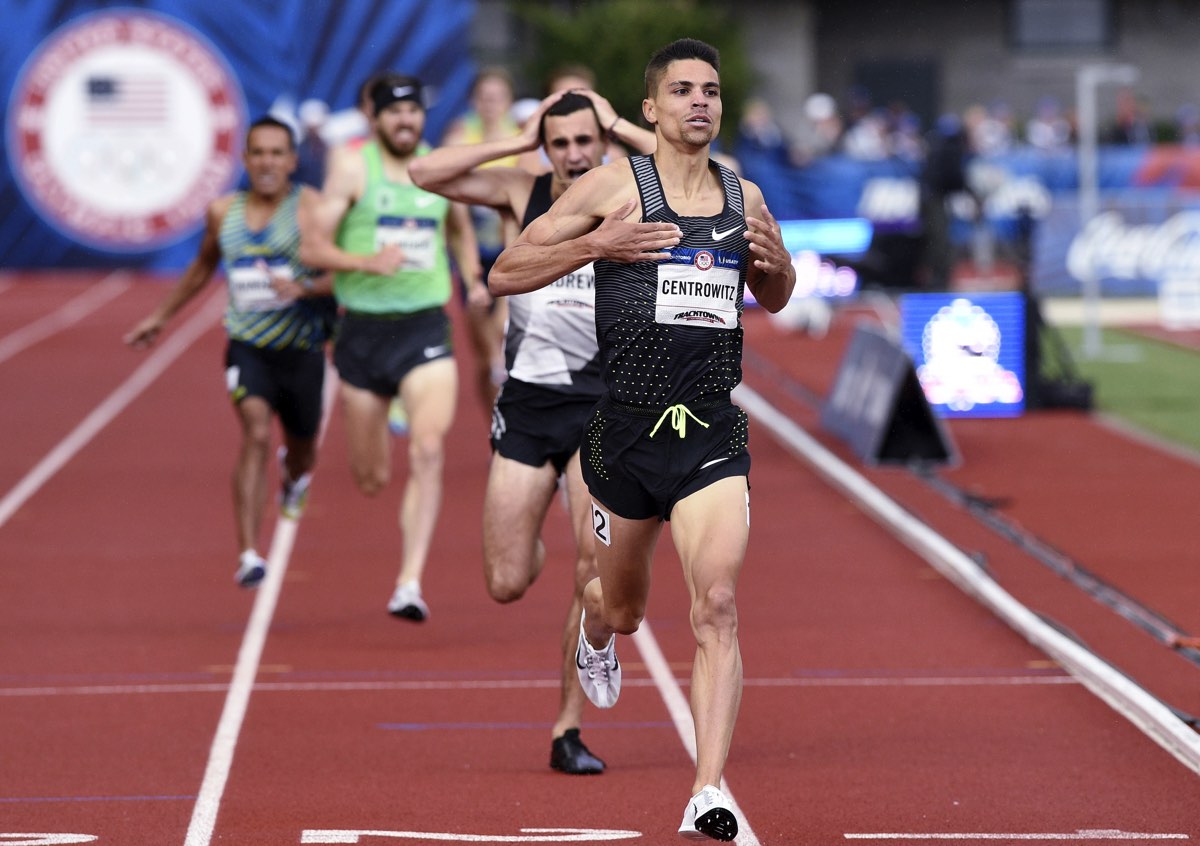 Ryan Ponsonby currently coaches you, how is this working out? 
Yes, recently Ryan and I have started working together again which has been an incredible change. The way that we work in unison goes hand in hand. We work well together as a team. There is no energy lost anywhere and it flows really well. It's just kind of one of those things that's meant to be.
What is it about the 1500m that attracted you to it?
The 1500m to me is a very magical event. We train hard, but it's amazing how you can actually raise your level when you're racing, and for some reason I find myself having those special moments when I'm racing in the 1500ms. My body type fits the distance as well, where I'm able to give these great bursts of speed at the very end. When everyone is out of energy, I can call on this speed, this extra bit, which often makes the difference with around 200m to go.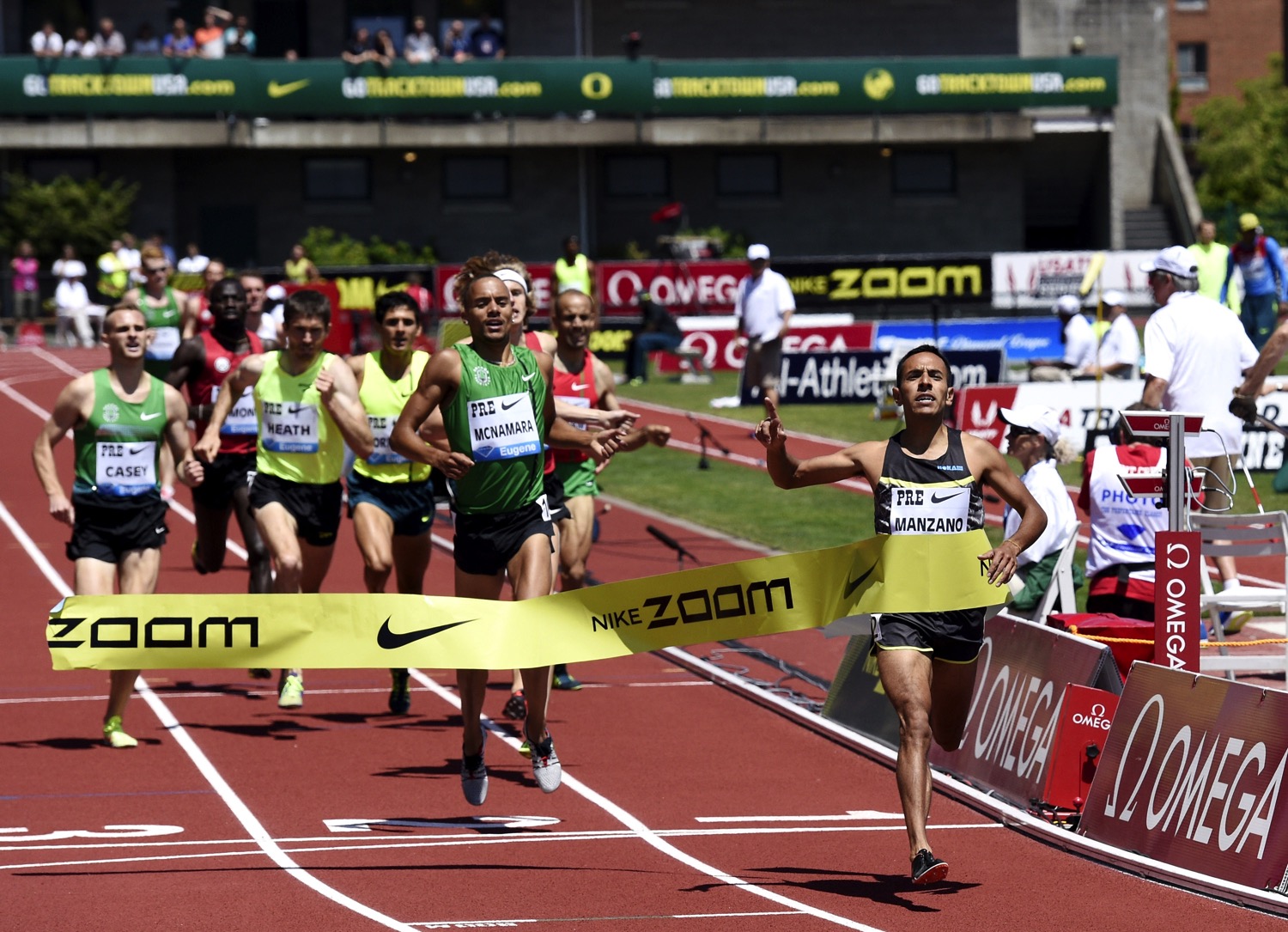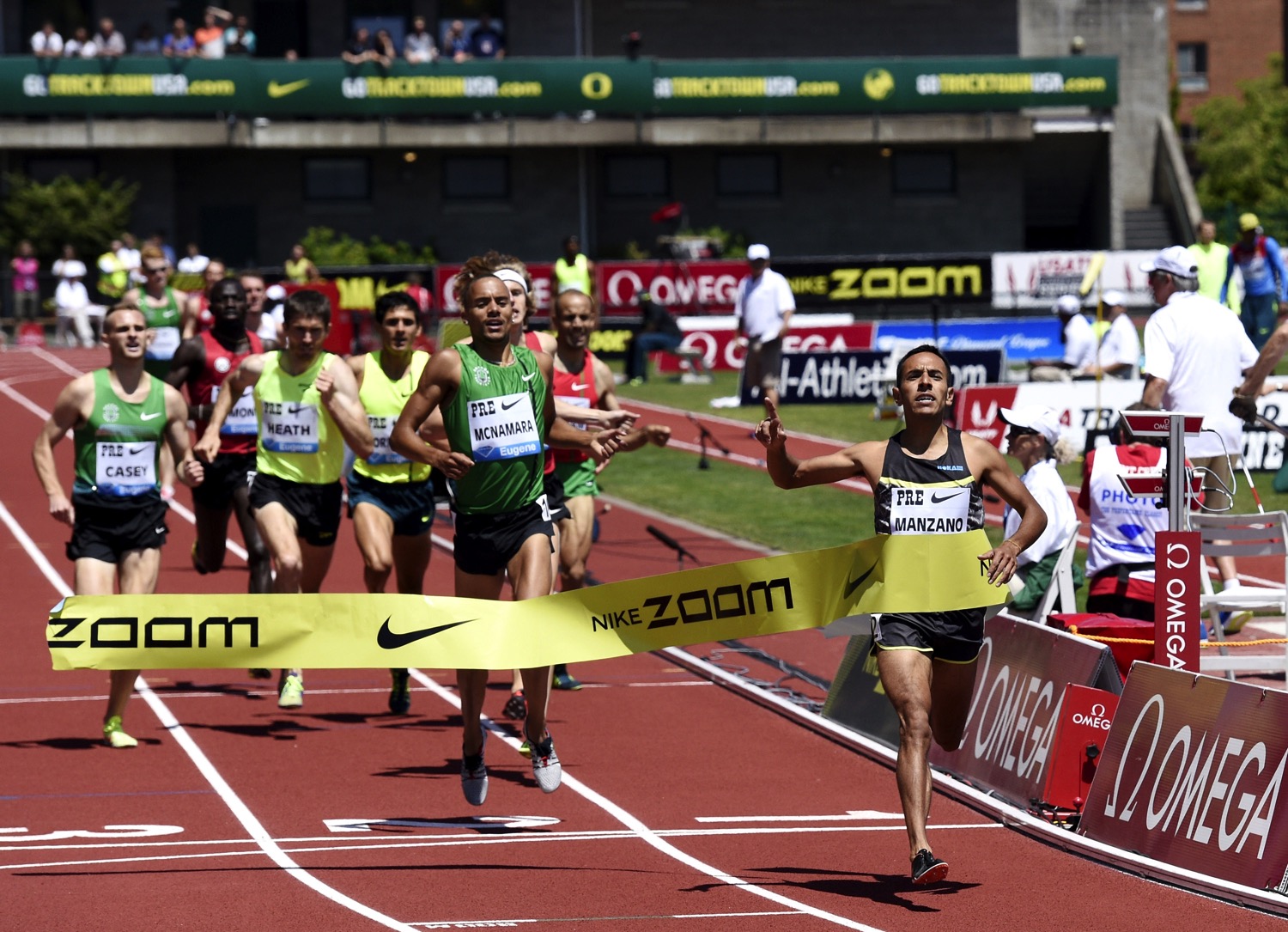 What's a typical weeks training look like now?
Right now we just hit one of our highest weekly mileage totals with around 75 miles. That's just the running part though. Our short days are usually Tuesdays, Thursdays, Saturdays, Sundays, with the longer days being the remainder. On long days, we meet up for about 3.5 hours in the morning and then another 2 hours minimum in the afternoon. Obviously, I'm not running the whole time I'm at training, but this is the time we put into the total process. I see all of this as a way of life, as everything I do on and off the track has an impact on my performance on race day. From rest, nutrition, training, and recovery being a pro runner is simply a lifestyle.
Can you describe a session you do, that is a good indicator of your fitness?
Currently in the fall is when I'm doing base type training. A good fitness indicator for me is when I can go out and do a 5 to 6-mile tempo starting at 5:30 or under and working down to a 5:05 pace.  That's when I know that my fitness is starting to come along.
How does your training develop over the year in regards to sessions, intensity, strength and conditioning, and more? 
Training stems off of having a solid base in the Fall, and then we slowly incorporate the strength aspect, so we're in the gym doing a lot of circuits and general strength training. Then we hop into Olympic style weight lifting, specific to our level as runners that focus on strengthening the hips, glutes, and everything else we need to call on that speed.
What finite details contribute to your success? 
You have to make sure you're taking care of your body properly. Taking time to stretch or roll for twenty minutes after a session goes a long way.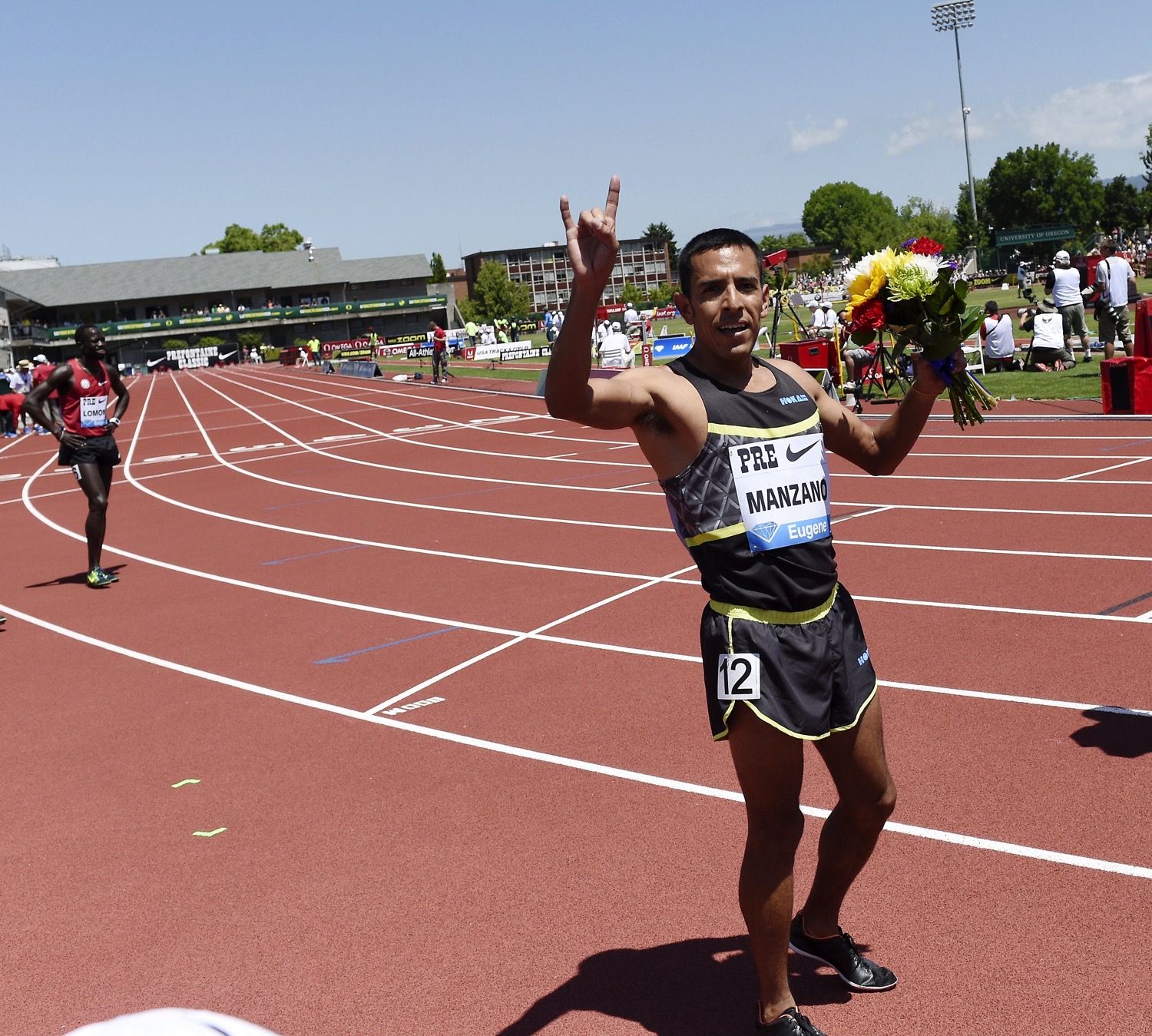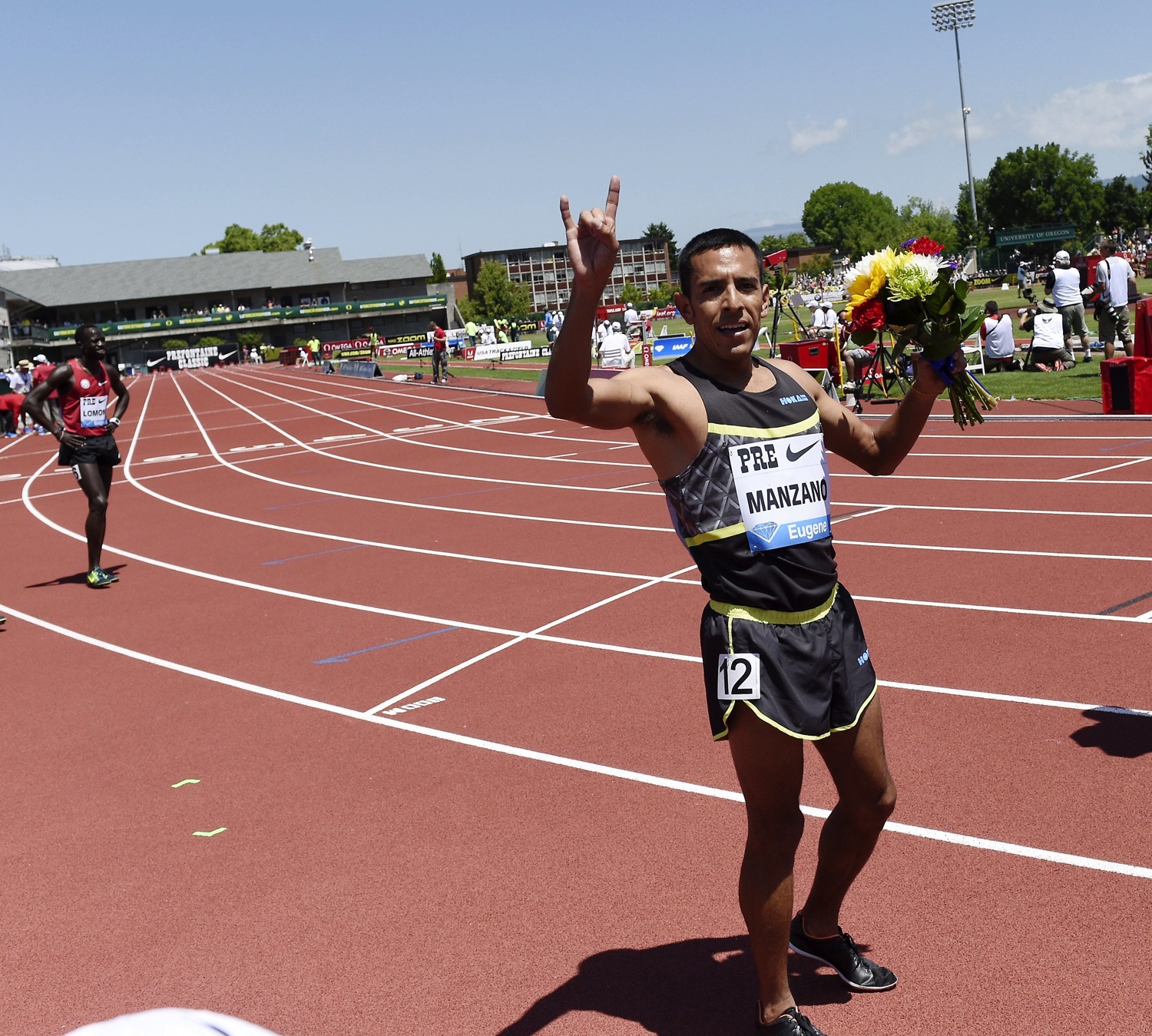 Can you talk a bit about the impact your Silver medal at the 2012 Summer Olympics had on your career immediately and to date? Does it seem real now? What emotions go through you when you re-watch the race video?
It still seems surreal. Looking back on all that, it's still hard to believe. It wasn't just me who did it, there were a bunch of people in my corner. I have to start off by giving credit to Ryan my coach, and John Cook. They were the guys that brought me up when I was just this kid from the Texas Hill Country. Before becoming a professional runner, I had no idea where to begin. We had a lot of successes as well as failures.  The people that are there when you fail or when things just aren't going right, that's your team. Those guys have always been there.
So we go to the Olympics and we compete, and we do something that no one from the US had done in 40 some years. Looking back, it was super magical every step of the way. Every Olympic race is it's own final. It's very hard to get to the final, but once you get there you just have to perform. Immediately after that race, I was in disbelief, I was proud. You think about everything you've put in for that moment and that it was all worth it.
After the Olympics, you go from sort of being overlooked to everyone knowing who you are. You have this hardware and you ask yourself, "What can I do with it?" We don't always truly understand what we have, but we can change lives with it. I'm 5'5″ kind of a smaller guy and I want to motivate others to believe in themselves, and that was one of the key things I could do with that medal.
Apart from this outstanding moment, what have been a few other career highlights?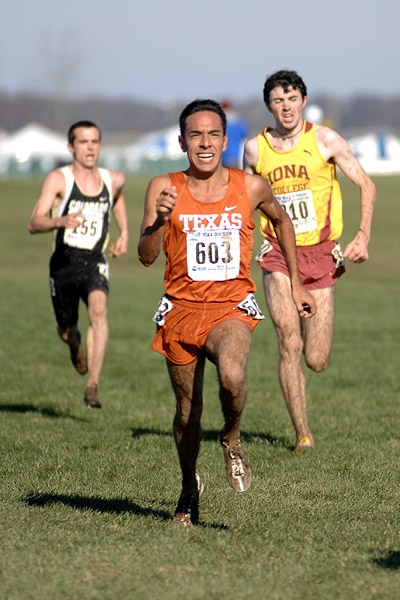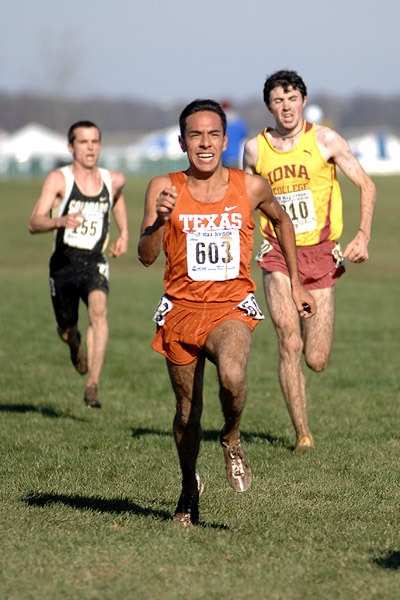 Looking back I have a lot of highlights: I made a few World Championship finals; I won the US Olympic trials in 2012; Within the NCAA, I was a five-time national champion; I ran the Emsley Carr Mile in 3.50 in 2010 and the following year I actually won the Emsley Carr mile in 3.51; For ten consecutive years I finished top 3 at the USA Championships. Last year, the 11th year was the first year I finished 4th. It was a pretty good streak.
At what point during your career did you doubt what you were doing the most and contemplate giving up running? How did you overcome this?
I look back and there were definitely times where I thought, I don't know if I can do this. In particular, after the 2012 Olympics when I had won the Silver medal and did everything that had been asked of me and after that, I couldn't renegotiate my contract with my former sponsor due to a 40% deduction. Unfortunately, I was left without financial support for about a year and a half. During that time it was hard trying to support my family. I spent many nights wondering how I was going to do this and I thought maybe I would have to quit and find another job so I could pay bills.  One thing that motivated me was my fan base and supporters. I had to do altitude training in Mexico and I needed to pay for it, so I started a t-shirt project and started selling shirts in January 2014.  My fan base really came on board and supported me with the t-shirt sales with that I was able to pay for my altitude training trip. My faithful supporters were the ones that brought me up and back into wanting to continue running.  That's also when Hoka One One came around and it went up from there.  My shirts are still available for sale on my website.
You're a spokesman for the New Mexico Department of Health anti-tobacco campaign. Can you tell us a bit about this? 
I am back on board with the New Mexico Department of Health and we are going to be working together on a couple of things that we both agree on and feel passionate about. Basically, it's a campaign to help people quit smoking and live a healthy lifestyle.
Do you have any sports people or public figures that have inspired you at some point in your career?
Alan Webb is a superb guy! He has the USA record in the mile. Looking back, I remember watching him compete at the world level and I wanted to compete at that level someday. I had a chance to run with him in Osaka in 2007.  He's just a huge inspiration to look towards to continue on and keep going. Because of him, I think we as US runners have improved significantly.
Can you tell us about your sponsor, Hoka One One and how they have helped your career? What specific shoes are you rotating through currently?
They've been a great partner. They've changed the sport not just for me but for many people.  They're sponsoring a lot of races and a lot more athletes. They have brought new energy to the running industry and have innovated it in many ways.
Hoka One One saved my career.  After 2012 when I lost my sponsor and was without one for over a year, Hoka One One noticed I was without a sponsor and sent me a pair of shoes.  When I first saw them, I thought they were really different than others I had worn before.  When I started wearing the Hoka Stinson I was having foot issues and within a week my issues were almost completely gone. That's when I knew that, that was my shoe. It was interesting because they had more cushion and lowered my foot strike impact than other shoes that I had worn before. I am also a big fan of the Hoka Clifton shoe. It has cushioning but is also super light coming in at 7.5 ounces. In terms of transitioning through shoes, there are different pairs I go through. For example, on the track, there are two spikes I'll wear. First, the middle distant spike called the Hoka MD. It's rigid and has more propulsion to it. Also, I use the Speed Evo R spike.  Most spikes don't have cushioning but the SpeedEvoR does and it is still super light.  Then, I have the Tracer, which I use more for road races or longer track sessions. I might use them for some 400s or 200s depending on how fast they are. Then there's a shoe called the Clayton which I use for tempos and shorter runs. From the Clayton I'll transition to the Clifton which is the shoe that I use for my long runs.  Recently Hoka athlete Pete Kostelnick guy ran from USA Coast to Coast, and his shoe of choice was the Clifton.  When my legs are really beat up I fall back on my original shoe, the Stinson.  When I first signed with Hoka, they didn't have spikes, but they were on it and within six months they had a spike prototypes ready for the track. So that's just a general outline on how great of a company they are.
If you could offer some advice to other athletes/the next generation what would it be? 
Become a student of the sport, learn as much as you can, do research, and surround yourself with good people with similar goals so you can reach your potential.  When things get tough, don't give up because you never know what can happen if you give it one more good push.