Philo Saunders set to challenge Bernard Lagat's World Record – "I've never thought about how old I am. Just how well I'm running."
Written by Jaryd Clifford – Runner's Tribe
It is a cold morning in Flagstaff. A group of runners emerge onto a quiet mountain road in the surrounding forest. The pace begins to build by kilometre before settling to an instinctive effort. One runner soon breaks from the pack, striding out, and dust kicking up in his wake. He runs with a certain fluency. His muscles rippling, reacting to the rhythmic pounding of his feet on dirt. Philo Saunders is in his element in the mountains, a force to be reckoned with. With over two decades of high-level conditioning, his lungs intuitively respond to the mountain air and his legs revel in the intrinsic pain of every footfall. This year the training is the same as any other, the goal of running as fast as possible unchanged, but one thing is different. After turning 40 last year, there is some added pride in proving he is as fast as ever. His new age also granting him the opportunity to go after the World Over-40 1500m Record of 3:41.87, when he toes the line in the US in early June.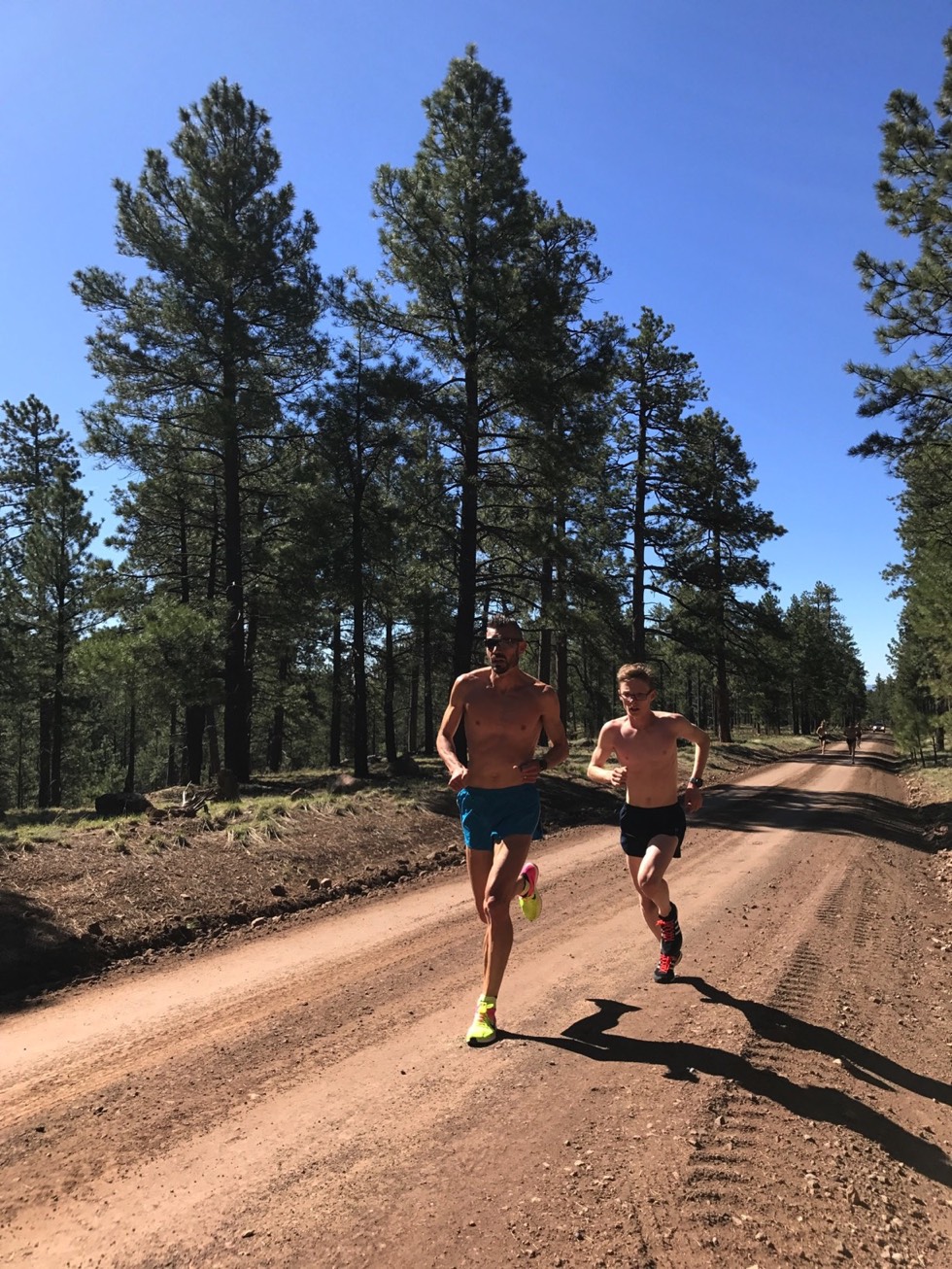 A successful 2017 domestic season culminated in his tenth appearance in an Australian 1500m final. Against a field where all except him were born after 1990 (he was born in 1976!), Philo produced a commendable 11th placing after being caught behind the fall of one of the pre-race favourites Jordan Gusman just before the bell. "Gusman fell, I sort of got caught up with that and missed the move. I was a bit disappointed. I think the way I finished, I could have been in the top half of the race", he said when reflecting on the final.
Now, with the hunger to capitalise on his good form, he is targeting a series of track races in the US. On the 1st and 3rd of June in Boston, he is set to race a Mile, where he hopes to break the magic 4-minutes for the first time, and a 1500m. Then, on the 10th in Nashville, he will race another 1500m, with the hopes of a fast time and a world record to boot. "The way I ran at Nationals. The way I've been training. I definitely think I can (break the record)", a time only half a second behind his PB of 3:41.22 set in 2005 – 12 years ago! However, this does not faze him and either does the current holder of the record, five-time Olympian, Olympic medallist and World Champion, Bernard Lagat.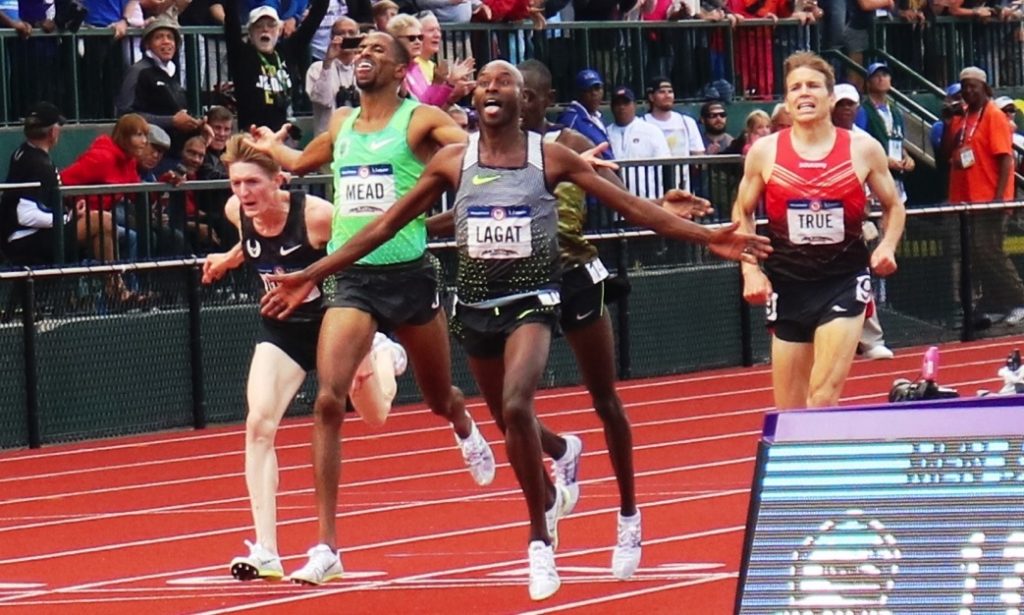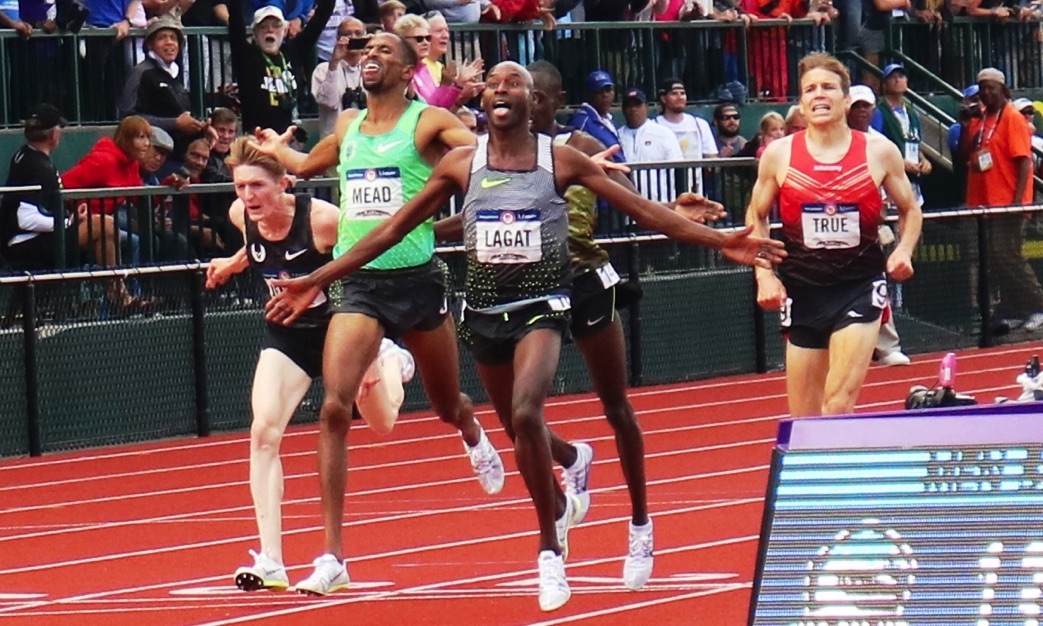 However, if there is one athlete that can go close to such a record it is Philo Saunders. His experience in the sport on and off the track is unparalleled in this country and possibly the world. On the track he has set PB's ranging from 1998 (Indoor Mile) to 2015 (Mile), winning 2 NCAA conference titles for the University of Texas, as well as taking wins in the Stawell Gift Mile in 2009 and National Uni Games 1500m in 2000. He has also raced across Europe and America, while also training in some of running's most well-known places throughout the globe including Iten, Font Romeau, Sierra Nevada, and Flagstaff. Off the track, Philo plies his trade as a Senior Physiologist at the Australian Institute of Sport and as a coach. With his coaching leading him to team positions at Olympic, Paralympic and Commonwealth Games and both IAAF and IPC World Championships. Also working with and guiding some of the world's best athletes including Olympic Modern Pentathlon Champion Chloe Esposito, Paralympic 1500m medallist Michael Roeger, and young 800m superstar Keely Small.
Regardless of performances, times and records, Philo's longevity and enthusiasm for the sport stands out among athletes. His constant love of running appears in his motivation, "I keep running because I love it… The way it makes you feel. The satisfaction of doing a session better than anything you've done before. The fitness you feel carries you through life. The energy it gives you. And just bettering your best. Doing something you might not have thought possible." Showing passion is key in his success.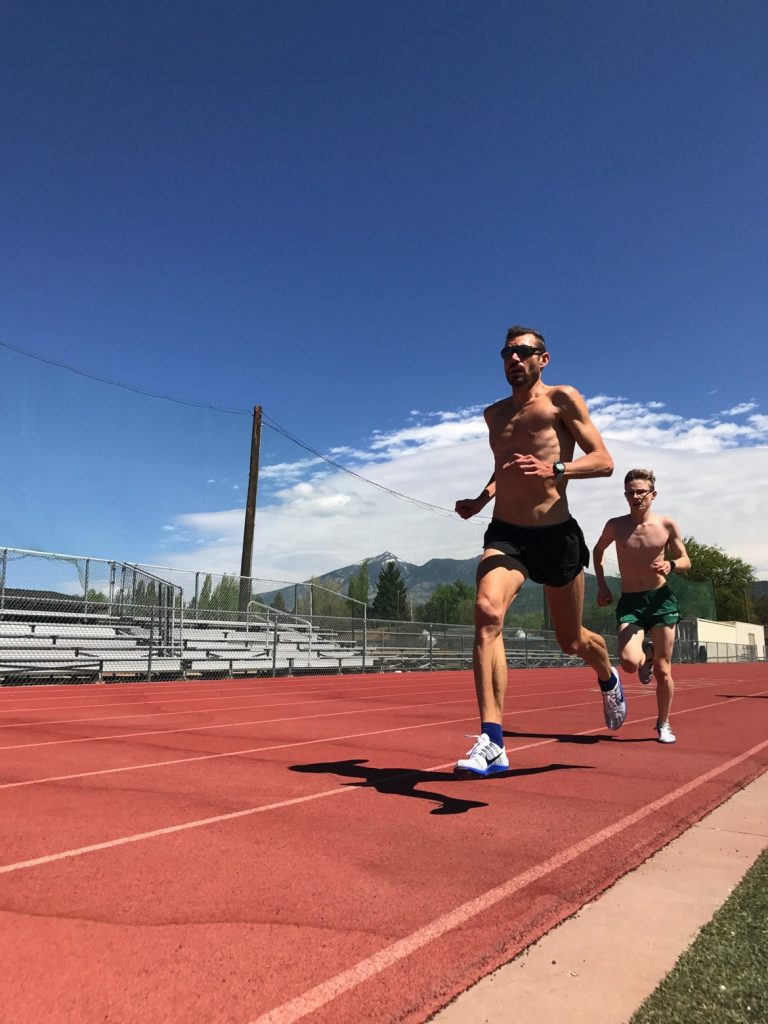 All this, his continuing career is only possible through the enormous love and support from his family. Wife Susie and kids Luca and Mischa have travelled to all corners of the globe with Philo and in his words, "it is thanks to their support that I am able to still do what I do."
As he looks forward to the next month of racing and forging a new chapter in his career. His journey will serve as motivation for many others. "It's not easy to do, but if the passions there and you still want to (run). Age is not a barrier."
Philo Saunders (31 October 1976)
800m – 1:49.90 (Canberra, 2004)
1500m – 3:41.22 (Melbourne, 2005)
Mile – 4:01.81 (Nashville (USA), 2015)
Mile (i) – 4 :06.53 (Forth Worth (USA), 1998)
3000m – 8 :06.26 (Newcastle, 2012)
5000m – 14 :15.97 (Brisbane, 2007)
Half Marathon – 66:10 (Brisbane, 2006)
Highest National Position – 4th 1500m (2005)