Pioneer Kathrine Switzer Runs Again
A Column By Ryan Nelson for Runner's Tribe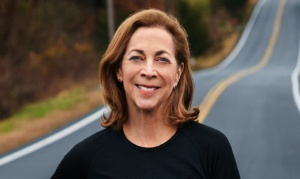 There are some truly exceptional people in this world, and one of them happens to be Kathrine Switzer. If you follow marathon running and its splendid history, especially in the city of Boston, then you would know about her.
Kathrine Switzer remains a huge symbol for the advancement of women, and it all began in 1967 in Beantown. Like any other marathon runner, Kathrine pinned on an official race bib and took off along the famous, scenic Boston course. All of that might not seem unusual, but in reality, it was ground-breaking, because during that time, it was a men's only race.
All those years later, and the story continues. Kathrine Switzer will make history again, when she laces up her sneakers for Boston's 121st marathon in April 2017. According to the BostonAthleticAssociation.org, the race is a personally significant one for the now 69-year-old star athlete. This marathon will mark the 50th anniversary of Kathrine Switzer's historic run.
With her gutsy performance and spirit in that men's-only marathon years ago, she has paved the way for all women runners. Boston became the first key marathon to officially admit women, and then like dominoes, the world followed. In 1972, the Boston Athletic Association welcomed women as official race competitors. Kathrine Switzer of Syracuse had made history and not just because of her athletic prowess but because she was fearless in challenging the all-male tradition.
For the 1967 Boston Marathon, Kathrine Switzer had signed the entry form with her initials under the name K. V. Switzer, she revealed in an interview with Makers.com. That way, race officials would have no idea that she was a female competitor. She ran with her coach and football player boyfriend, but it wasn't smooth sailing. Jock Semple, Boston Marathon race co-director, ran into the marathon at the 2-mile mark and began trying to pull her numbered bib off, screaming at her to get out of the race. Her boyfriend pushed him aside, and Kathrine kept running.
Today, Kathrine Switzer is a well-known inspirational speaker who addresses universities, corporations, special interest groups and more. She's an author and award winning TV sports commentator. She also recently established 261® Fearless, Inc., a global non-profit designed to empower and connect women through running. It's pronounced Two-Six-One Fearless and is a tremendous sisterhood for women who want to join running clubs, train the trainer program or become ambassadors for the running organization. The numbers 261 were the ones she proudly wore on her official race bib.
Kathrine Switzer is busy training for April 2017's Boston Marathon and excited to celebrate her historic 1967 run. The money she and her team members raise will go to her 261® Fearless, Inc., to expand the model of social, non-competitive running to women all over the world.
To learn more about Kathrine Switzer, her incredible life story and how you, too, can join her 261 Fearless team at the April 2017 Boston marathon, click here.
END
About the author: Ryan Hails from New York where he is an avid runner, concert goer and intramural basketball star. He once spent a summer attending a baseball game at every MLB stadium in the country.