By Mark Tucker
"The pleasantest of all diversions is to sit alone under the lamp, a book spread out before you, and to make friends with people of a distant past you have never known" (Yoshida Kenko)
When I was much younger my idea of an ideal life involved plenty of running and, when not running, reading books about running. Running books inspired and entertained, fuelling my motivation while deepening my appreciation of runners past (they still do).
With that in mind, I have pulled together a list of nine Australian running books, in no particular order, that are well worth a read if you ever get the chance to. I have included only one book per author (unless you count Alan Trengove, who appears as an author of two books: assisting Ron Clarke and Herb Elliot in their respective autobiographies), and only one book per person/runner (As some, such as Clarke and de Castella, are the subject of multiple books). Percy Cerutty may be the only exception to all of this (as he is an author of one of the books on the list, whilst also being the subject of one of the books on the list). I have also only listed books that focus on middle-distance/distance runners and running. Unfortunately, I couldn't find any books on Australian female middle-distance/distance runners (please correct me if I'm wrong), which will hopefully change in the future. Anyway, here it is: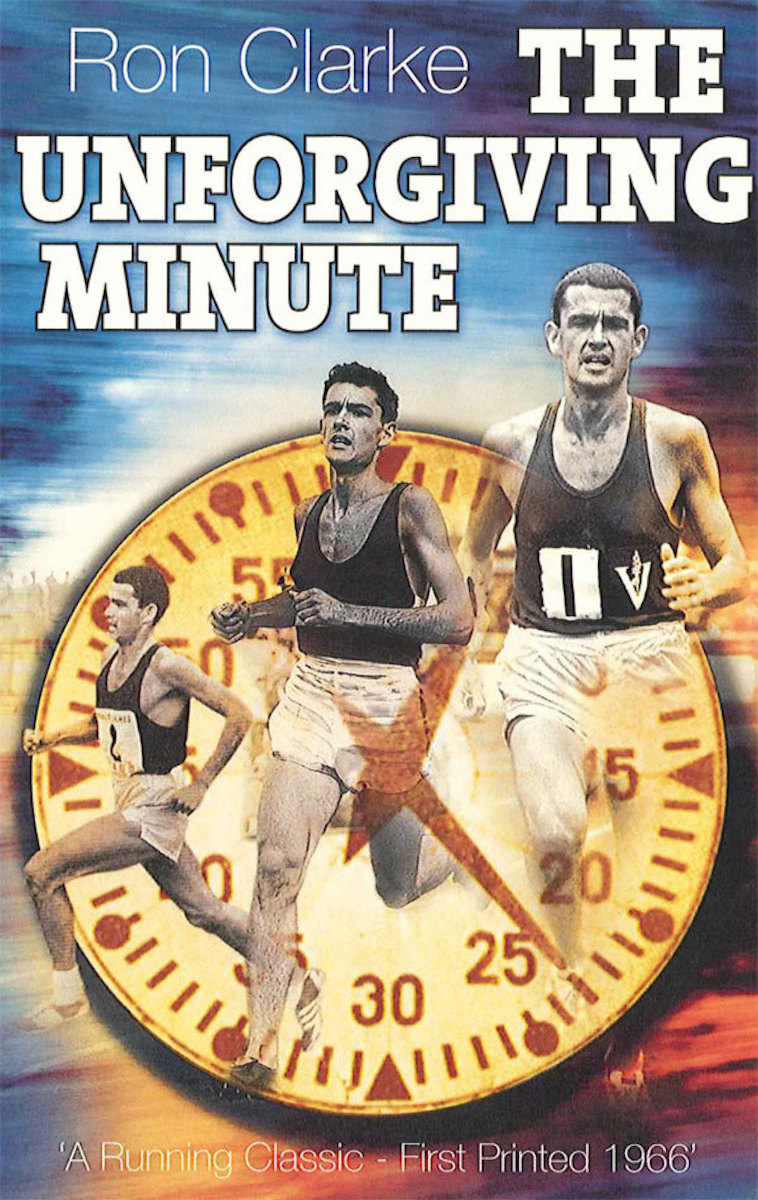 1) The Unforgiving Minute (Ron Clarke – with Alan Trengove)
If you can fill the unforgiving minute/ With sixty seconds' worth of distance run,/ Yours is the Earth and everything that's in it… (Rudyard Kipling – 'If')
Ron Clarke certainly epitomised the powerful words above, written by Rudyard Kipling in his famous poem: 'If'. And in his appropriately named book, The Unforgiving Minute, Clarke's qualities and spirit shine through, in this fascinating account of his life and athletics career.
http://www.runnerstribeshop.com/ron-clarke-the-unforgiving-minute-soft-cover/
2) The Golden Mile (Herb Elliot – with Alan Trengove)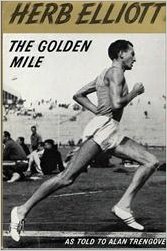 "Poetry, music, forests, oceans, solitude–they were what developed enormous spiritual strength. I came to realize that spirit, as much or more than physical conditioning, had to be stored up before a race."(Herb Elliot)
This is an inspiring book from a youthful and spirited Herb Elliot; who travelled and conquered the world with his eccentric coach, Percy Cerutty. Graem Sims, author of Why Die?, had this to say about the book: "(it serves) as an accurate record of his running career, and is still as enthralling a read today as it was when it first appeared over 40 years ago."
Unfortunately, this magnificent book is very hard to find and, if you are lucky enough to find a copy, you will be looking at paying well over one-hundred-dollars when you do.
http://www.abebooks.com/Herb-Elliot-Story-Originally-Golden-Mile/16715751002/bd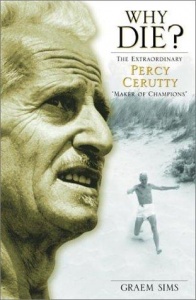 3) Why Die? – The Extraordinary Percy Cerutty 'Maker Of Champions' (Graem Sims)
"Only the fit are fearless" (Percy Cerutty)
This book is an amazingly well-researched and detailed book, by Graem Sims, on the incredible life of Percy Cerutty. Dedicated to Cerutty's wife Nancy "and the Stotans", it is an engaging read that seems to capture the spirit of the man and a lot of his energy, passion, insecurities and motivations – as well as some of his endearing contradictions. Quite simply: a brilliant book.
http://www.goodreads.com/book/show/2206316.Why_Die_The_extraordinary_Percy_Cerutty_maker_of_champions_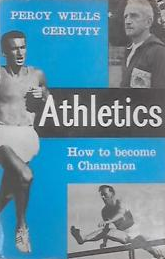 4) How to become a Champion (Percy Cerutty)
"I have read widely, on all subjects, ranging from Freud to Krishnamurti, Buddha and Jesus, to Carrell, Jeans and Einstein. What have these hundred or more 'authorities'. Scientists, philosophers, to do with world-class athletic performance? I say everything…"(Percy Cerutty)
One of my original inspirations, a book written with great energy and honesty, Cerutty certainly doesn't mince his words! Comprehensive in topics covered – including the physical, mental and spiritual – this is one of Cerutty's best. If you're feeling low on motivation, pick this book up – now!
http://trove.nla.gov.au/work/21695156?selectedversion=NBD2943280
5) The Landy Era – From Nowhere To The Top Of The World (Len Johnson)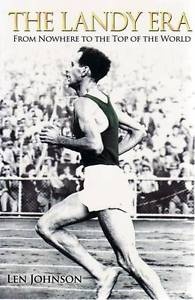 "A virtually unbroken line of influence can be traced from the 1952 Olympians to the present day. Who should take the credit is open to question, but it was John Landy's era, he was its first, and greatest, star and he directly inspired and advised many of the subsequent athletes and coaches."(Len Johnson)
A high quality book from one of the best athletics writers in the world, and regular Runnerstribe contributor, Len Johnson. It describes John Landy's quest for the first sub four minute mile and his subsequent influence on future generations of Australian athletes.
https://www.goodreads.com/book/show/13010374-the-landy-era
6) Running To The Top (Derek Clayton with assistance from Paul Perry)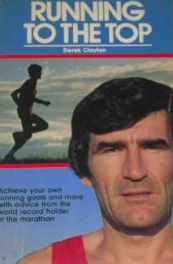 "All the training and advice in the world will mean little if the competitive spirit is not strong. Each of us wants to do well, but not all have the 'will to win.' The will to win is capable of tremendous development under training. It is a matter of how far you want to go; whether it is aiming for the top or trying to set a more modest personal goal, it comes down to one ingredient – YOU!" (Derek Clayton)
Derek Clayton had the mind of a champion and was able to push himself beyond limits considered normal. A notoriously hard trainer who, indeed, 'ran to the top' (as the title suggests), Clayton also experienced the downside of his incredible motivation and will power, experiencing numerous injuries throughout his career. Overall, an interesting and honest book that is well worth seeking out.
http://www.goodreads.com/author/show/1420975.Derek_Clayton
7) DEEK – The Making of Australia's World Marathon Champion (Robert de Castella with Mike Jenkinson)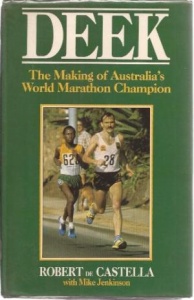 "Clohessy grabbed him and hoisted him into the air in mad exuberance." (Mike Jenkinson writing of the scenes after de Castella's famous victory in the 1982 Commonwealth Games Marathon)
The compelling story of Australia's only World Championship Marathon winner to date – Robert de Castella. This book covers everything from his childhood in Melbourne, all the way to his momentous victory in Helsinki at the inaugural 1983 World Athletics Championships. With blow-by-blow accounts of his major Marathon victories (including the 1982 Commonwealth Games), broken up into five-kilometre segments, this is a highly recommended book for any distance-running fan.
http://www.abebooks.com/book-search/title/deek-the-making-of-australia's-world-marathon-champion/
8) In The Long Run – The Making Of A Marathon Runner (Steve Moneghetti with Peter Howley)
"So when Cierpinski entered the Montreal Olympic Stadium, the 13-year-old had a vision of himself doing the same thing and on that day in July a dream was conceived … a dream to be a world class marathon runner, to represent Australia at the Olympics and to become Olympic Marathon Champion." (Peter Howley – 'In the Long Run')
Steve Moneghetti has been, and is, a remarkable runner and person whose career has spanned over several decades. This wonderful book looks at everything from his childhood days in Ballarat, all the way up to just before the 1996 Atlanta Olympic Games (A whole other book could be written about 'Mona' from 1996 until present – such has been his presence since then). To my knowledge it is the last book written about an Australian middle-distance/distance runner whose international running career finished in the twenty-first century. Well worth getting your hands on.
http://www.abebooks.com/9780140260120/Long-Run-Moneghetti-Steve-0140260129/plp
9) Off the Record (Brian Lenton)
Illuminating and in-depth interviews with Australian and New Zealand distance runners including: Ron Clarke, Rod Dixon, Herb Elliot, Jack Foster, John Landy, Arthur Lydiard, Albie Thomas and Chris Wardlaw. This is an excellent book that is highly recommended for all athletics fans to read (Lenton's other books are also highly recommended).
http://catalogue.nla.gov.au/Record/161356
END
About the Author: Mark Tucker has represented Australia numerous times through World XC, to the World Championships Marathon (2009). Tucker was known for is toughness in training/races and consequently had many top wins. He finished 4th at the NCAA National XC representing Butler in 2002. He has broken the 4 minute mile with 3:58.37 in Auckland. He is a talented writer and a highly valued member of the Runner's Tribe team.