Runner's Tribe recently caught up with 2016 Rio Olympian, 2013 World Champs 800m Bronze Medalist, and Big Bear Track Club Co-founder, Brenda Martinez for this awesome chat. (Phone interview transcribed by Runner's Tribe).
Where are you currently situated, and how is training going?
So I live in Big Bear Lake, which is about 2-hours east of LA, located in the San Bernardino Mountains at an altitude of about 6700 feet. We live high and train low, and everything is going very well. If we have a hard session we drop down to sea level, which takes about 1 hour and 15 minutes, which is one of the quickest altitude drops in the US. This means we can work hard in each session with and without levels of altitude, which has benefited me, and the squad a lot over the years.
The Big Bear Track Club has some major studs on the roster with the likes of the 2016 IAAF World Indoor Champion in the 800 meters, Boris Berian. How is the club going, and how do you look at whom you will take on in the future?
Every year has been up and down with fluctuating numbers. Right now we have 6 people regularly training on the Big Bear TC. We just need people to bring the right attitude to the group and be flexible with things. There's no point having any dead weight in the group, so we're careful with whom we let in. We get a lot of emails from people asking what it will take to get into the squad. We are not necessarily looking for a top D1 Champion or anything like that, but someone who we can work with and bring something to the squad. We know we can develop athletes very well, and we are open with who we bring in, but have limited spots. So, with whoever comes in a positive attitude and being a good person is key.
So you're coached by the legendary, Dr. Joe Vigil. Can you talk a bit about this and coaching structure at Big Bear Track Club?
So I'm the only one in the group coached by Dr Joe Vigil. I started working with him in March 2011. Around 2-years after this, my husband and I, Carlos Handler, started Big Bear Track Club officially as a non-profit organisation. Carlos coaches the rest of Big Bear TC's athletes and is mentored by Joe.
What's your training structure like, and what was your last tough session?
Right now we're on an 8-day training cycle for the base phase. So every week the workouts land on a different day. My last session was a 4-mile tempo, and I ran 20:24, which is my fastest time for the session. I was getting over a cold and it was surprising to be able to hit that time. I didn't perform the way I wanted to at the Olympics. Making the team exhausted me, so after taking a break and completing that last session well, it has lit a fire in me.
The 4-mile tempo is a real strength/endurance style workout, especially for me as an 800m runner. So right now we're just trying to build a strong base.
And how far in advance do you get your training schedule from Joe?
Every month Joe will fax us the training program. It's very specific and it's our job to execute it. As Joe's in Arizona and we're in California, my husband helps in facilitating my training and ensures it's done correctly.
So your story of making the Olympics is well documented after you were tripped accidently in the 800m and missed out of that spot, you recouped and just edged in for a very hard fought 3rd place and hence a spot on the US Olympic team for Rio in the 1500m. Can you talk us through the Olympic trials experience and what lessons you took out of it?
Those ten days of the Olympic trials were probably the hardest thing I've ever done in my life. I can't even compare it 2013's World Champs bronze medal. Yes, that was very hard emotionally. Thinking back to the trials, to fall down in the 800m, and to be able to come back on tired legs to make the team, took everything out of me.
After my fall in the 800m I went through the media zone and was trying not to cry. I had a lump in my throat and was just trying to be strong and not be dramatic and feel sorry for myself. I have a lot of people who look up to me, and I know feeling sorry for myself has never gotten me anywhere. Once I finished doing media and my cool-down, I met with my coaches and they were pretty sad about what had happened, but we recouped and immediately started focusing on the 1500m, which was a few days later. I knew I was strong enough to make the team, so I got back into my routine, and went back home to prepare. Also, Boris had just made the team so there was no way I could be sad, as I was so happy for him. I just chose to focus on the positives around me, and it worked out in the end. I had support from fans around the world encouraging me for the 1500m, and their belief and kind words went a long way.
How did you approach the 1500m mentally come race day?
So I was trying not to think about the result and more about the process and what I could do in each moment. I actually don't remember most of the race, as there was kind of a numbing feeling during it. I remember with a lap to go, I told myself, "You better not give up, you made it this far, hang on and go for it in the last 200m." In the last 100m, the stadium got super loud with near deafening cheering and this was really helpful as well for the final effort. It was a good feeling and I was emotional afterwards because I felt that it was not only a win for me, but for the people invested in me and the moment.
https://youtu.be/ne1Hl2hSARc
In the end, I literally proved that I could fall down and get back up to achieve a dream. With all that said, it really took everything out of me, but I can now call myself an Olympian.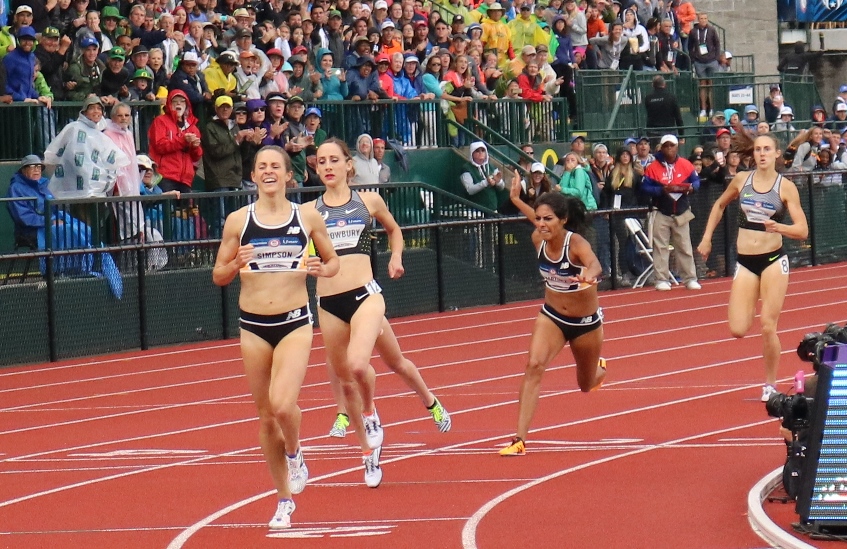 With some hindsight now, how do you feel about your Olympic games experience as a whole?
I had a really good experience in Rio as a whole. The local people are amazing there. In regards to training, Team USA had use of the track and facilities at the Navy school, which was great. Team USA really catered for us a whole lot, so I was grateful for that. Two days before the 1500m we checked into the Olympic village, which was super busy. Even though I was there to compete, I was still a bit star struck by some of the athletes there.
As I said earlier, I wish I would have performed better, but it was so special to be a part of Team USA competing in the Rio Olympics.
Can you tell us a bit about your journaling, and how you use this as a release/expression in life? How else do you chill out?
I have my training log and my journal separate to that. I've been lazy lately with writing in my personal journal but it's a good way to express things. I also like to read and listen to informative podcasts. Coach Vigil taught me to continually better myself, and for me this means to learn something new every chance I can. Other than that, I like to walk my four dogs, and apart from than that, I'm pretty much a homebody. I don't like to dress up, and you can always find me in sweat pants. When I'm at home I just bake, watch tv, read books, listen to Podcasts and better myself.
What was the last Podcast you listened to?
I listened to a great podcast by Tai Lopez on changeability.
How have you developed your mental toughness over the years?
I've been running for so long that I know how to push my body, but there are times I go super hard to breaking point in training. We believe if we can train really hard then on race day everything should be a bit easier. I train very hard. Mental toughness is something you learn and it takes time, but once you can reach that threshold and be mentally tough, there isn't much you can't bounce back from. Running is the perfect metaphor for life, so I apply lessons learnt on the track to the rest of my processes.
What are some of the bigger goals you've set recently for running? ie World Champs to Tokyo 2020?
I've just written down my broader goals to coach Vigil before we started training up again. I've got some PR's (Personal Records) I want to improve like going under 1:57.5 for the 800m. On that note, this could be my last year in 800m's and we most likely will decide to move up in distance to the 1500m. I've been knocking on the door at going sub 4 minutes in the 1500m and hope to get there soon as well. Beyond that, making the World Champs team in the 800m is on my goal sheet and then to use it every year as a building block to prepare to make the next Olympics in Tokyo will be key.
Obviously, your bronze medal in the 800 meters at the IAAF World Championships in Moscow 2013 is a real career highlight. How special was this and what other amazing moments really stand out in your career?
Yes, my bronze in 2013 was super special to me. I had never won a national championship but for me to be the first American to win a medal in that event was a pretty big deal to me. We did it the right way. I put my training out there and just went hard. We don't believe in taking anything like thyroid medication, inhalers, etc. Basically, there are no grey-areas in our group and training. It took 2.5 years of simple hard work with coach Vigil and it paid off. This was very rewarding. Other than that, the Olympic trials for Rio, was easily a career highlight.
https://youtu.be/EatNPB6sVeM
Can you talk a bit about your recruitment of the mega talented, Boris Berian?
Obviously, Boris's success is his own but he has worked so well with us. We took him on late 2014 and asked him to have a good attitude and put his trust in us, and we knew he'd work well. He ran around 46 for 400m in High School and is a huge talent, so we knew he just needed a bit more strength and he was up for it. It's not like his success came out of nowhere, he just needed some guidance and a good attitude. His results speak for themselves.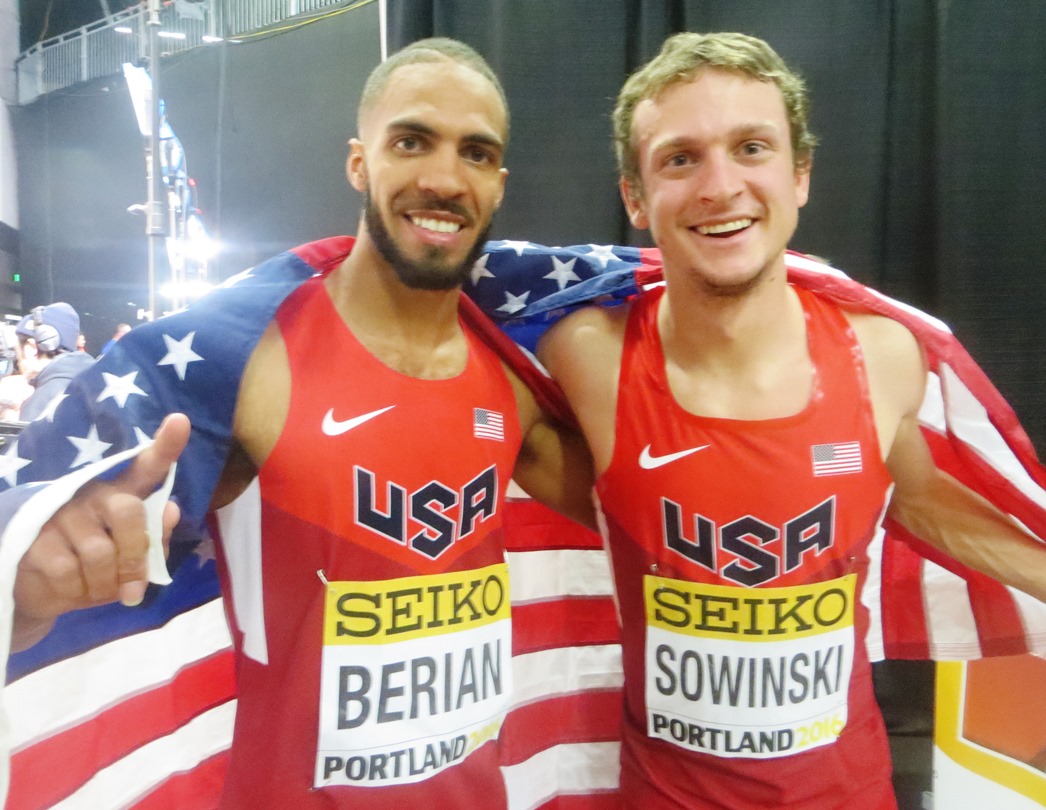 Your school girls running camp is amazing. Can you talk a bit about this?
Have you thought of opening this up to internationals, maybe here in Australia? More initiatives like what you're doing would be so good for the sport and will go a long way in building its grass routes status. Thoughts on this?
After my World Champs bronze, my coach and I were discussing on how I could give back. So summer running camps were perfect. I did a writing contest to choose the camp participants/scholarship winners. I take on about ten girls for the summer and this is my fourth year running it. I host them at a cabin in Big Bear Lake which can sleep around 15 people, I have my camp councillors, and my sponsor New Balance will give the girls 2 pairs of shoes and two full outfits. We provide all the gear for running and training like stretch ropes, yoga mats, and whatever else we need to give the girls the tools to be successful on and off the track. We cover things like training, positive thinking, mental toughness, injury prevention, etc. KT tape is also my sponsor, so they provided tape for the girls to bring home as well. The girls are all from different High Schools and have a blast. I'm looking forward to growing it in the future. I encourage other elite athletes into looking at running this kind of camp for the youth of the world.
What other athletes have influenced your running career?
So coach Vigil bases a lot of his training off Sebastian Coe's training. Back in the day, Coach Vigil didn't know much about the mile, so he went to the UK to learn about the mile. That's what he does. He will go out a look for the answers to better his knowledge. So we'd incorporate things like 10-mile tempos and more, which Coe implemented in his training during his years of success. I really like Seb Coe, I enjoyed watching his videos like 'Born To Run', so I'd say he has been an influence in my career.
https://youtu.be/ZLS6maM1h6k
If you could go pro in any other sport than running, what would it be?
Soccer. I think it's an exciting sport.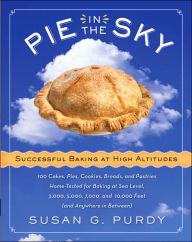 Are you a good cook and how meticulous are you about your diet?
I do cook a bit. I'm trying to do it more and more. I've just purchased a book on cooking at altitude, as it's a factor where I live in Big Bear. The books called 'Pie in the Sky,' I tried making croissants and cookies out of it which I failed at, but I'll keep trying. The book has all the ratios for different elevations, which I'm grateful for. Other than that, I'm cutting back on bread a bit as I used to have it with every single meal which has been good for staying in race shape.
Current favourite TV show/s?
I'm currently catching up on and enjoying the Voice at the moment.
What music do you listen to?
Selena is good for when I clean and do things like that. I don't listen to music while running, though.
https://youtu.be/om3KWmuFRAA
If you can offer some advice to up and coming junior athletes what would it be?
Try to work on your happiness. So try to find positive things to do that make you happy every day. I've worked on this for years, and it has helped me out a lot, especially in times like the highs and lows of the Olympic trials where I was able to maintain a constant state of positivity. Yeah, so I think it helps trying to be as happy and positive to things as you can be from the time you wake up to the time you go to bed at night.
Thank you so much, all the best and chat soon!
Thank you Runner's Tribe, I really appreciate it!