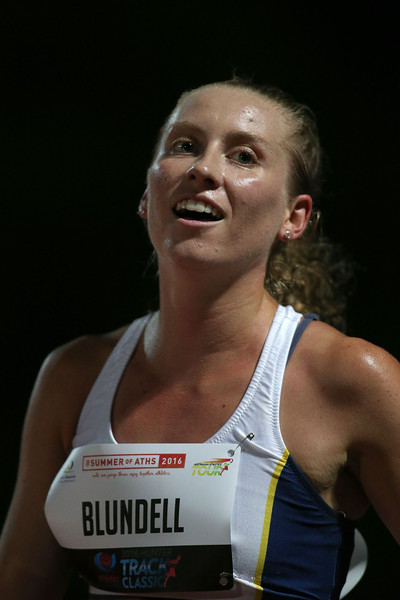 After a breakout domestic season, Jenny Blundell clocked two sensational 1500m Olympic qualifying performances in Beijing and Belgium securing her Rio selection.
Runner's Tribe caught up with the fifth-ranked Australian all time for the 1500m (4:04.62), for this Q and A on her Road to Rio.
(Q) What does it mean to you to be representing Australia in Rio?
To represent AUS at the Olympics is literally the highest honor. It is competing for myself but also my family and friends and of course the country! It means I can really 'Live the dream' in 2016!
(Q Early on in the year you showed some great form and you've not stopped improving. What do you attest this rise to where you now sit ranked 5th all time for the 1500m in Australia?
– HARD WORK AND CONFIDENCE
I surprised myself during the domestic season. Each race my confidence grew and grew. I was training very well and training smart. However, the main focus was nationals. Once the national final was over, I took two days off, re-focused and thought if I put my body on the line and trained harder than ever, 'I might have a shot here, and I would regret it forever if I don't try.'
– FOCUS
I turned a blind eye to social media, and the next 6-7 weeks post nationals I had the mindset of anything is possible.
– RELAX
Jimbo (my coach) and I hadn't really spoken about 'times' as such. We knew if I got given the opportunity something magical could happen, so the 4.07 qualifier all of a sudden was not on the table anymore. It was simple- run fast, and everything will fall into place come July.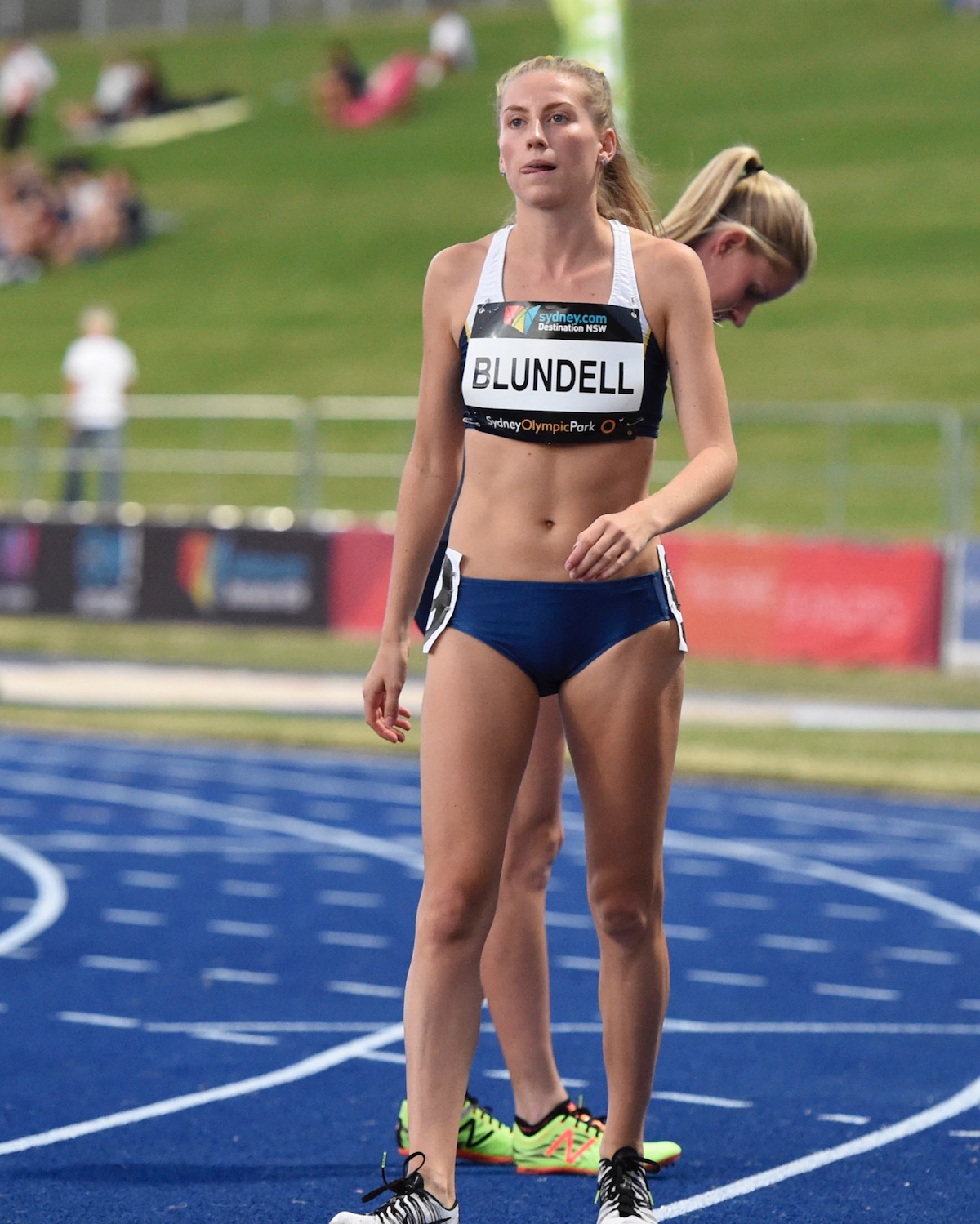 (Q) Can you talk us through the emotions of clocking your first Olympic qualifier at the IAAF World Challenge in Beijing with your 4th place, 4:04.62?
To be completely honest, when I look back I feel a little 'robbed' of the moment. The running clock was turned off during the race so I had no idea what pace we were running. Obiri, the Kenyan, won and it displayed her time but no one else's. I waited nervously on the side of the track but it never came up. I got told to go back under the stadium to the post-event room and then straight away got taken to anti-doping testing with Obiri.
It wasn't until about 15 minutes later I found I had smashed my PB and Obiri was there to celebrate it with me. We went for a cool down together and she gave me so much advice in the way of running and family life I will never forget. But one of the many emotions running through my body was I CAN GO FASTER!!!!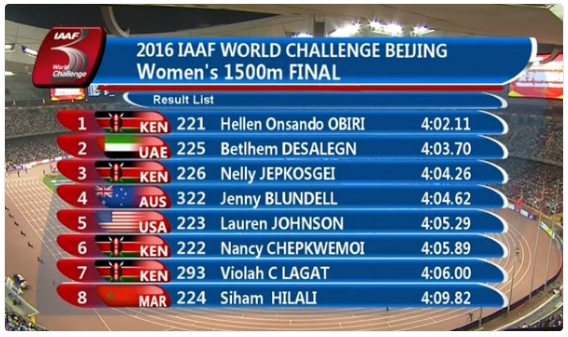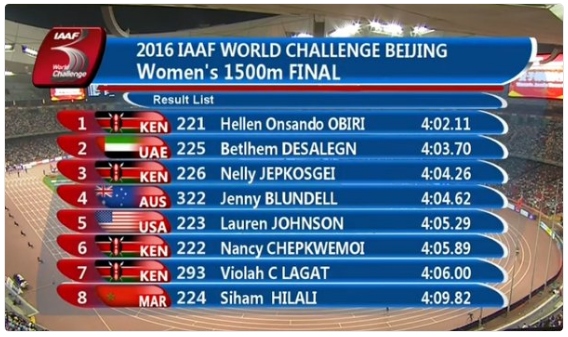 (Q) When you lay down your head at night and imagine the Olympics, what goes through your mind?
I have started to imagine what it would be like walking from the call room, into the stadium and being on the start line. I just can't wait to lace up my spikes and put on the Australian Uniform and race some of my idols in the process!
(Q) How is your form/training currently going?
I feel very fit and strong throughout my movement patterns. I have taken some time lately to concentrate on strength to get me through the last couple of weeks.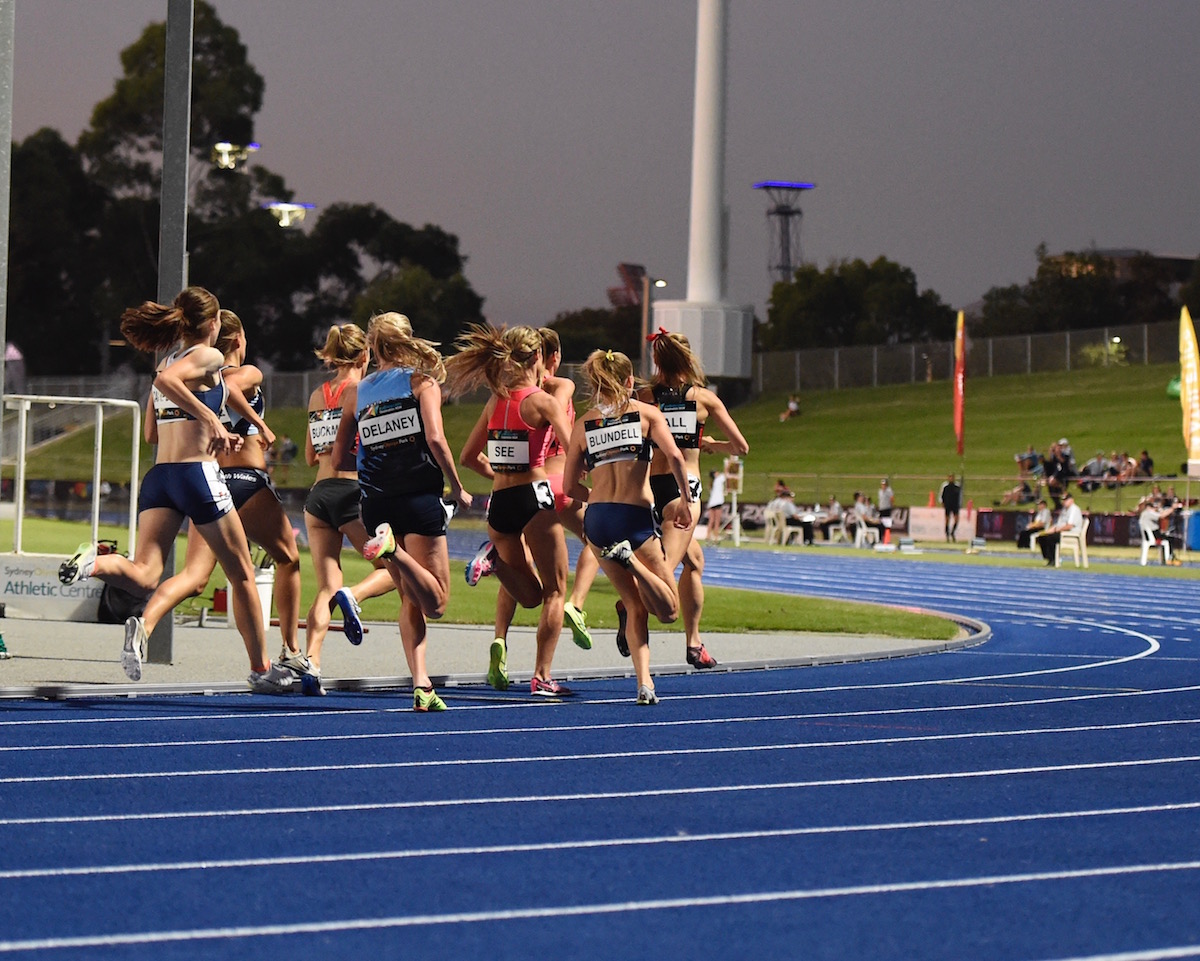 (Q) Career highlight so far?
At the moment I would say two highlights, Hunter Track Classic cemented the idea 'Wow I can do this!?' and of course Beijing World Challenge.
(Q) Who have been some of your pioneering supporters/team members over the years and why?
Jimbo and our squad, in particular, training partners like Milly Clark, Elese Gallen, Annabel McDermontt and Obssa Trey. We all drive each other in every way in the form of encouragement, digging deep during sessions and sacrifice.
My team consisting of strength and conditioning, biomechanics, physio and AA team coaches- has been unbelievably rewarding and I wouldn't be here in 2016 without their guidance and collaboration. Together we have put me together like a little puzzle piece to make a bigger picture.
Not to forget my close family and friends
(Q) Favorite Quote?
Every day is a 'process' to what will make up your bigger aspirations.
If you ENJOY the process you will always have sight of your goals and dreams!
(Q) What's your current favorite song?
Beyonce- Formation
Thank you!