RT Interview with Russ Dessaix-Chin: Back on the road again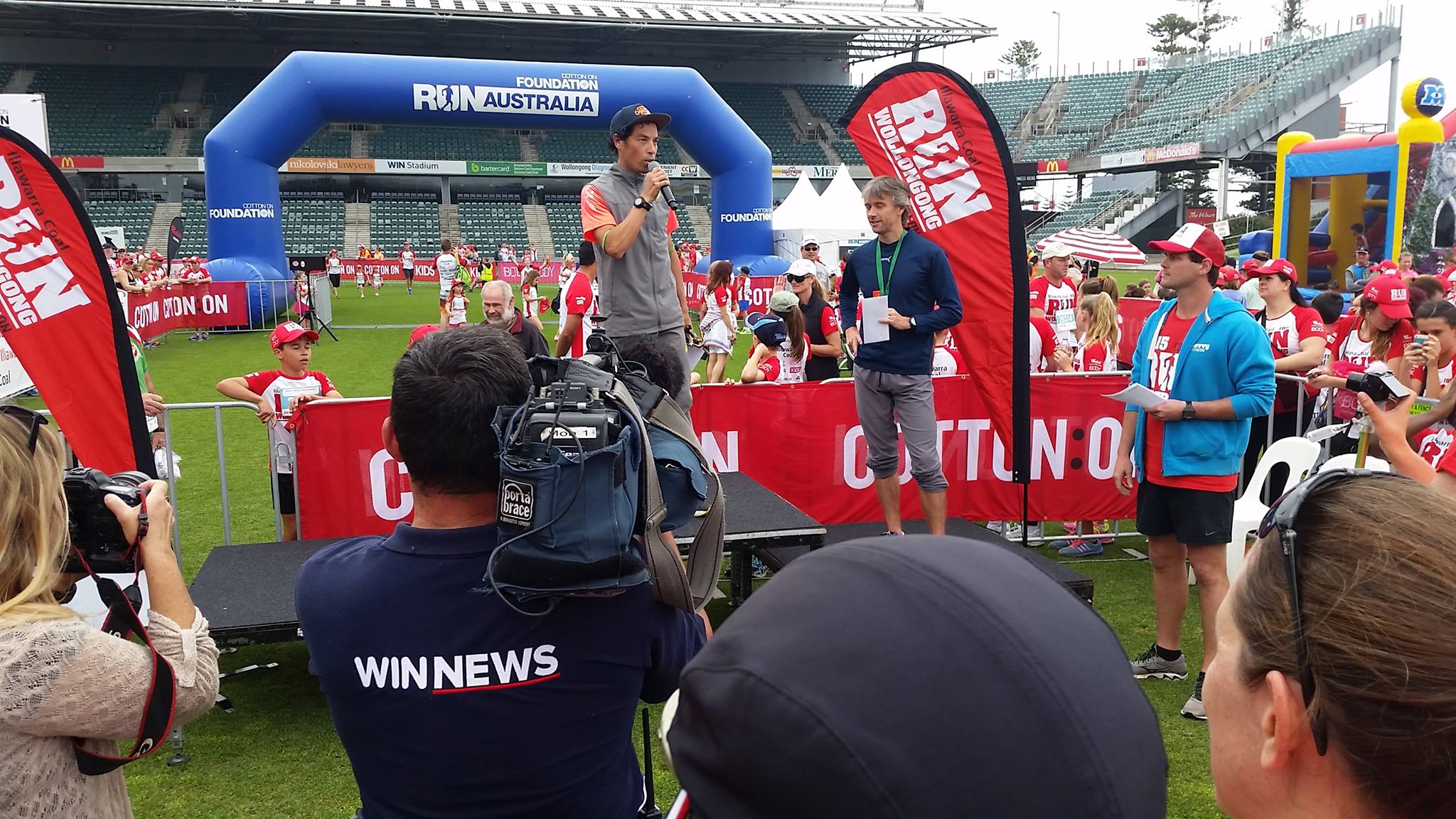 Last Sunday Russ won the Run Australia, Wollongong 12km race.
After being seriously injured in February this year, what does it mean to be back out racing and more so running?
Well, if I go back eight months to where I was lying there in a hospital bed with tubes and stuff coming out of me, wondering if I would ever run again, then just to be able to run is something I am extremely grateful for. Racing is a bonus, and actually being able to even contemplate ending up somewhere near the pointy end of a field is a double bonus! I really enjoyed the run in Wollongong, and to win my first race back, in my home town and in front of the community that has supported me so much this difficult year, made it a really meaningful result – more so than a lot of my wins over the years.
You suffered a broken leg, wrist and various facial injuries. You undertook numerous surgeries. Did you ever doubt that you'd be back running again?
There was definitely some doubt. The doctors were initially pretty conservative, as doctors are, about any return to running. All I knew at that first stage was that I was going to at least try and get back on my feet. It has taken a lot of patience and perseverance over the last few months to get back to this point where I can run hard again.
Can you talk us through your first few significant runs/jogs back?
I will never forget my first run back. It was around two months post accident and my physio said I could go out for a light jog. I went down to a local park with my sister and her family, with whom I had been staying for my convalescence since getting out of hospital. I ran 1.4km in 10 minutes, with my brother-in-law by my side, pushing my nephews in a pram. My sister would have come too, but she was feeling unwell. It was a really emotional moment, just going through that familiar running movement, albeit very slowly, and about 100m into it I might have got some dust in my eyes, because they got a bit watery. The other real memorable moment was my third run back. Madeline Heiner was heaps keen to accompany me on one of my first few jogs so we met at a park in Wollongong and did a couple of laps. On the second lap we ran past the Wollongong Wizards, a professional triathlon crew, including Aaron Royle and Brendan Sexton, and as we ran past they lined up and gave me a guard of honour. It was an amazing moment. Another run that sticks in my mind was more recent – the Bridge Run. To finish 6th in that race said to me that it was going to be more than possible to train and race hard again.
Would you say that this year's events have given you a new perspective on life? Also where does running come into this?
I guess that it has opened my eyes a little bit. Probably not in a personal "I need to change what I'm doing with my life" kind of way. It was more that I was made aware of how many awesome mates I've got, and how much support I have for this journey through life. I suppose it also showed me how much running means to me, as I had to deal with the possibility of never running again, and then once I started running the relief and gratitude I felt was overwhelming.
What goals do you have with running currently? Any races pinpointed for the future?
I want to represent Australia again as a senior athlete, and at the marathon. At the very least I'd like to get well under 2:20, as my current PB of 2:23 is pretty rubbish. But the reality is, is that neither the doctors, nor my coach, nor myself knows exactly how far I will be able to take the training. I mean, things are going well, and the mileage and the loading is slowly and steadily increasing without any real hiccups so far, but we just don't know if at some point the intensity that is marathon training will provoke a breaking point in my injured areas. But I'm just of the mind "to hell with it" and I'm going to keep pushing until I achieve my goals or break the machine in the process. As for planned races, I will probably try and get a marathon done early next year.
What's your favourite part of running?
I can't pin-point an absolute one favourite part of running, but I love the fact that I can just step out the door with nowt but a pair of shoes and shorts on and run for kilometres on end in the open air. The camaraderie is also a massive part of my love of running. I have made some really good friends from the Australian distance scene and have met cool people all around the world, thanks to being a runner. Distance runners are most probably the most levelled of all athletes. It must be all that time we spend out on our lonesome, with just our thoughts for company!
Thanks Russ. You're an inspiring person and we wish you all the best.