Earlier this year Runner's Tribe interviewed James Templeton to gain a unique insight into the world of one of the sports top agents.
Athlete agent James Templeton is living no ordinary life. In the mid-nineties, Templeton was a Sydney based financial analyst. Today, he travels the world with the likes of David Rudisha and Bernard Lagat – some of the world's greatest athletes – assisting them on their journeys towards gold medals and world records.
Runner's Tribe caught up with Templeton to get an inside look into his life and job.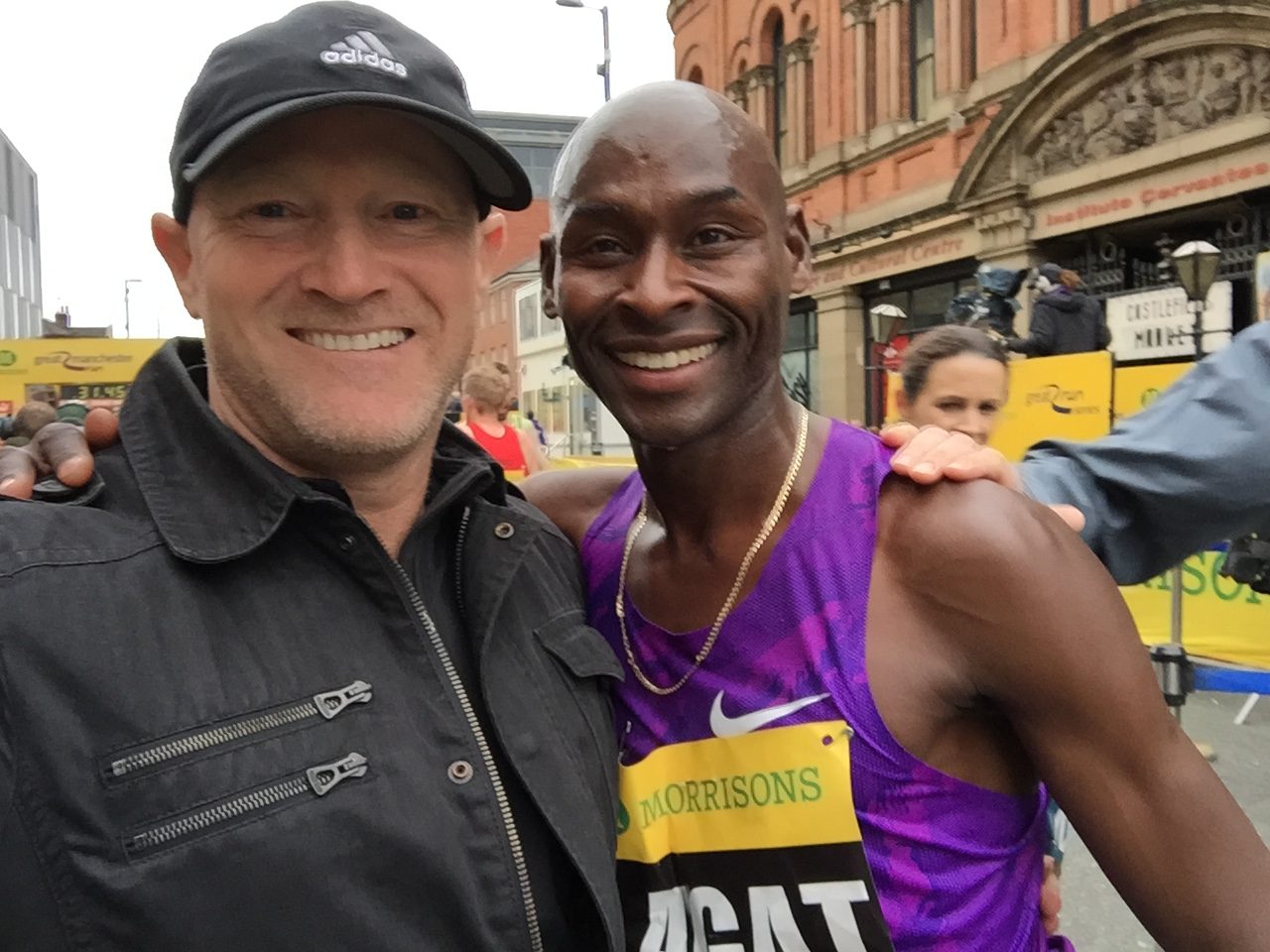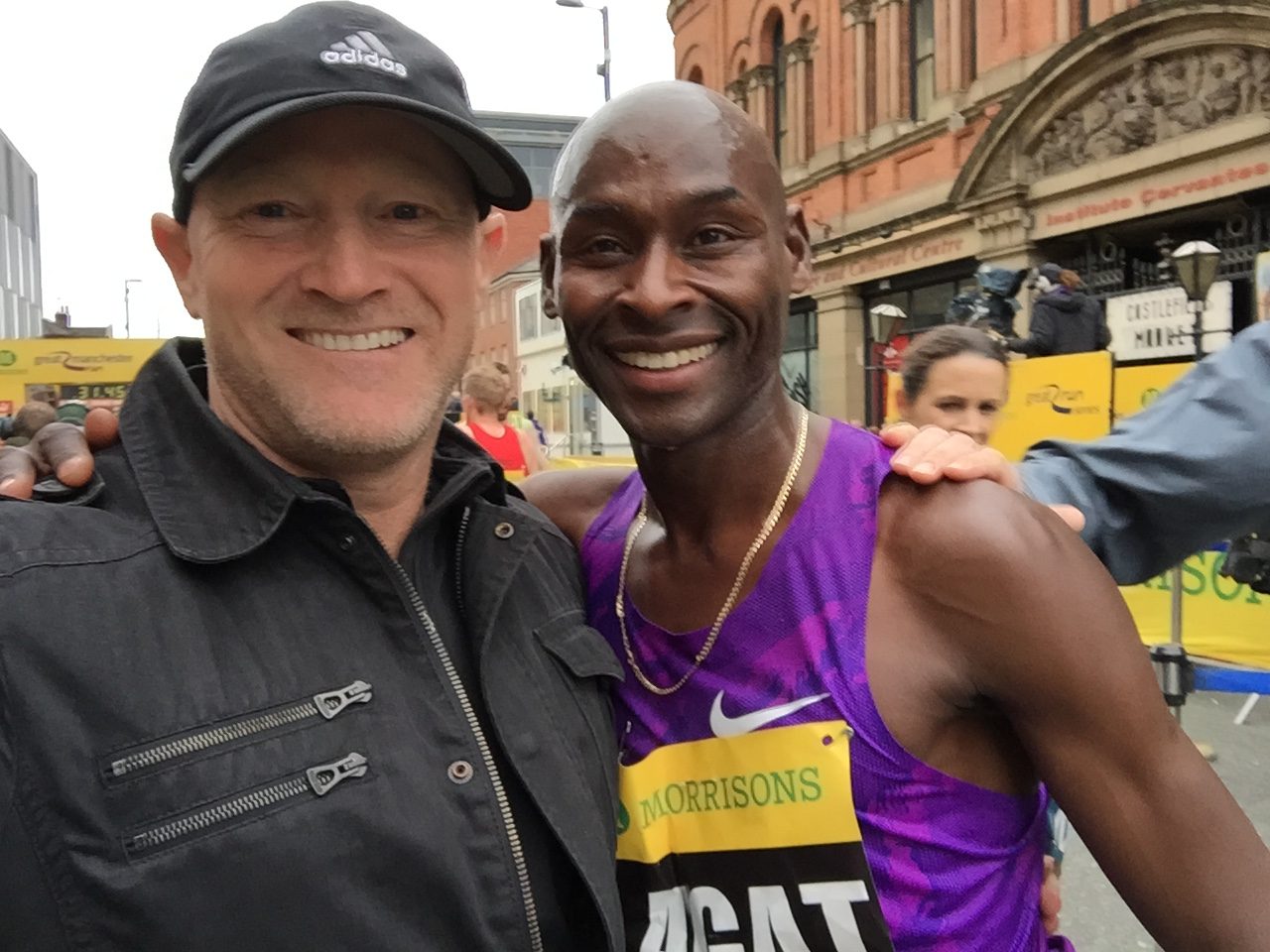 RT: James, good to have you on board Runner's Tribe. What's the latest with you? Where are you currently at and how are your athletes going?
JT: Thanks, good to hear from you.  I'm in my European base in Tuebingen, southern Germany.  I've just come from Dubai where Augustine Choge finished a solid third in the loaded RAK half marathon, running a good 59:26.
I'm here for a couple of weeks getting organised for the summer then am heading back to Australia via Stellanboschnear Cape Town where I'll be for a couple of weeks training with David Rudisha.
RT: For those that have not heard of you. Can you provide a brief summary of what your job entails?
JT: I'm the manager/agent of a group of mainly Kenyan athletes.  I've been doing this for twenty years.  I organise the races, the sponsorships, the travel and logistics…….but also am a resource for pretty much everything else.  My role is to make everything happen as smoothly as possible, in theory the athlete needs to focus on training and competing.  In reality, with increasingly complicated lives, it's not quite so simple. I'm constantly in touch and looking to assist and encourage.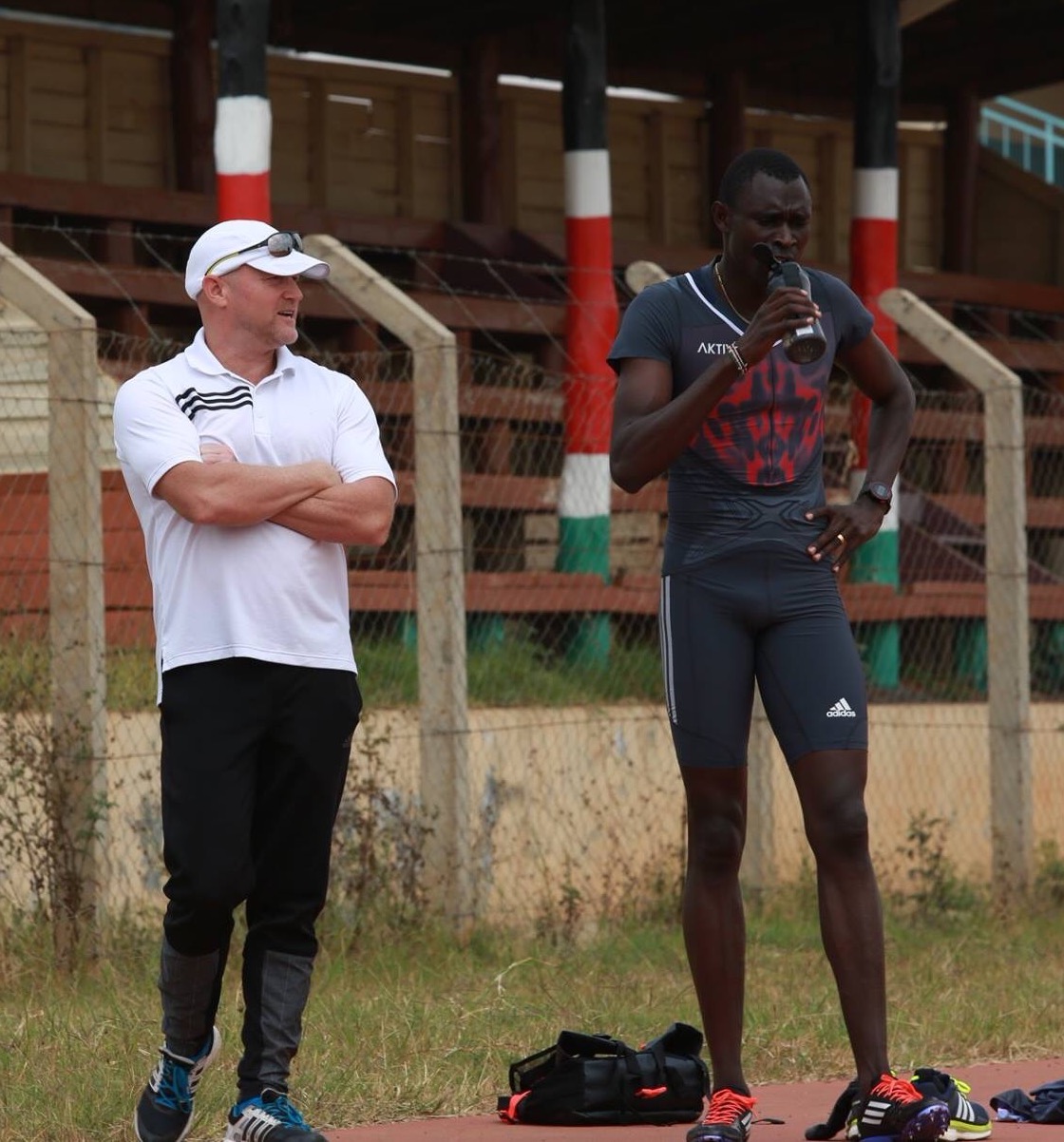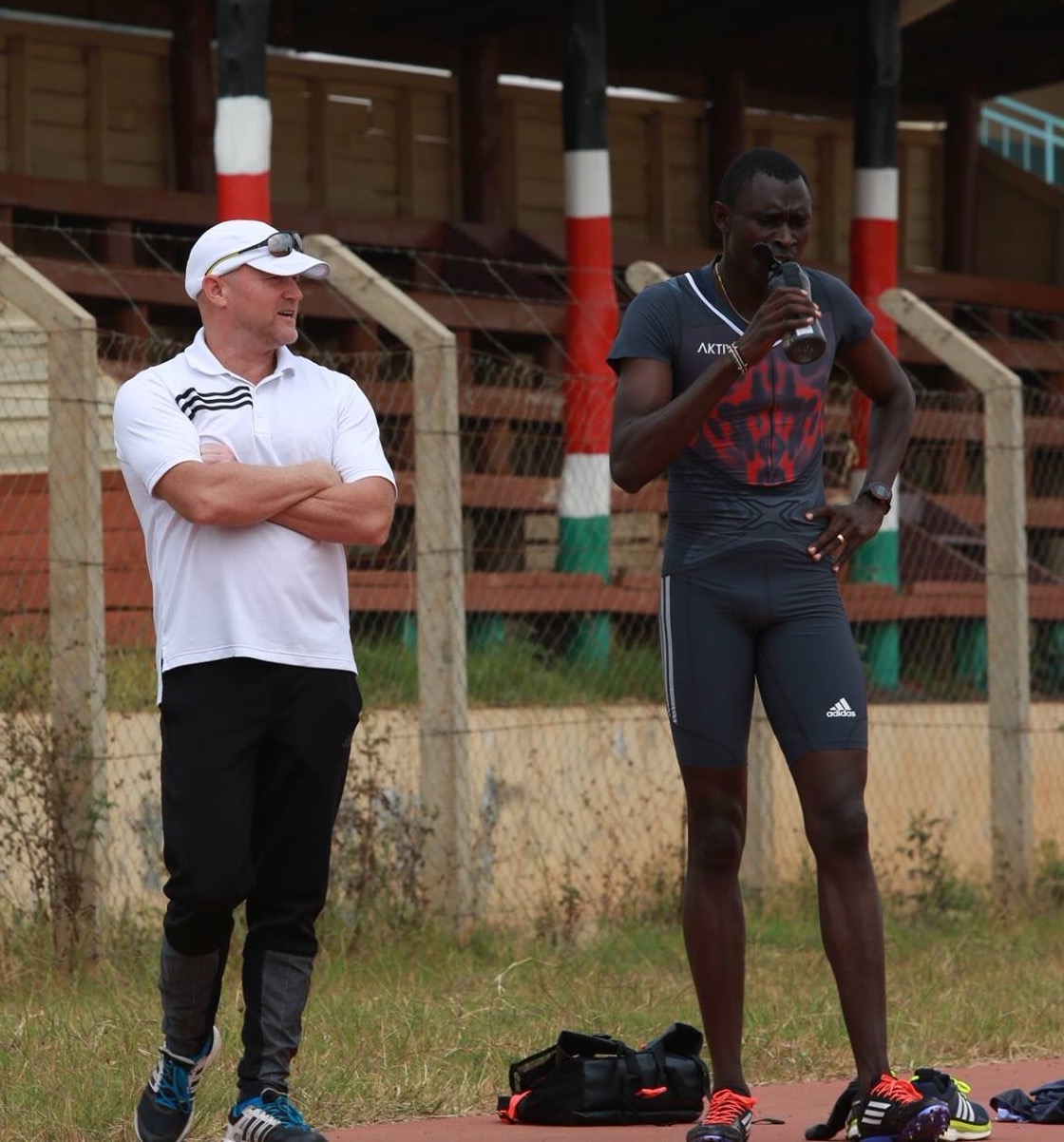 RT: Back when Craig Mottram was at his best, and around the time of the 2006 Melbourne Commonwealth Games, you copped a bit of flak for supporting Kenyan, not Australian runners.  Have you since ever entertained the idea of helping any Aussies?  If you spotted the next Craig Mottram would you consider it?
JT: Of course I make no apologies for my career, I'm immensely proud of my guys, my association with them……and my work with them.  A modern sporting landscape increasingly sees coaches/managers crossing borders. It's happened a lot in Australia with cricket, rugby etc.  We see it a lot in tennis.  And of course in athletics.  That's just how it is.  But I've got a deep affinity with Kenyan athletics.  I've got a lot of close ties in Kenya and I've of course built up a strong association with Kenyan athletics.
There's a talented young Aussie kid in Queensland called Joe Deng who I'm helping.  He's an 800 runner who I see has 'got it'.  I'll be doing what I can to make sure he gets the opportunity to become an elite world class athlete.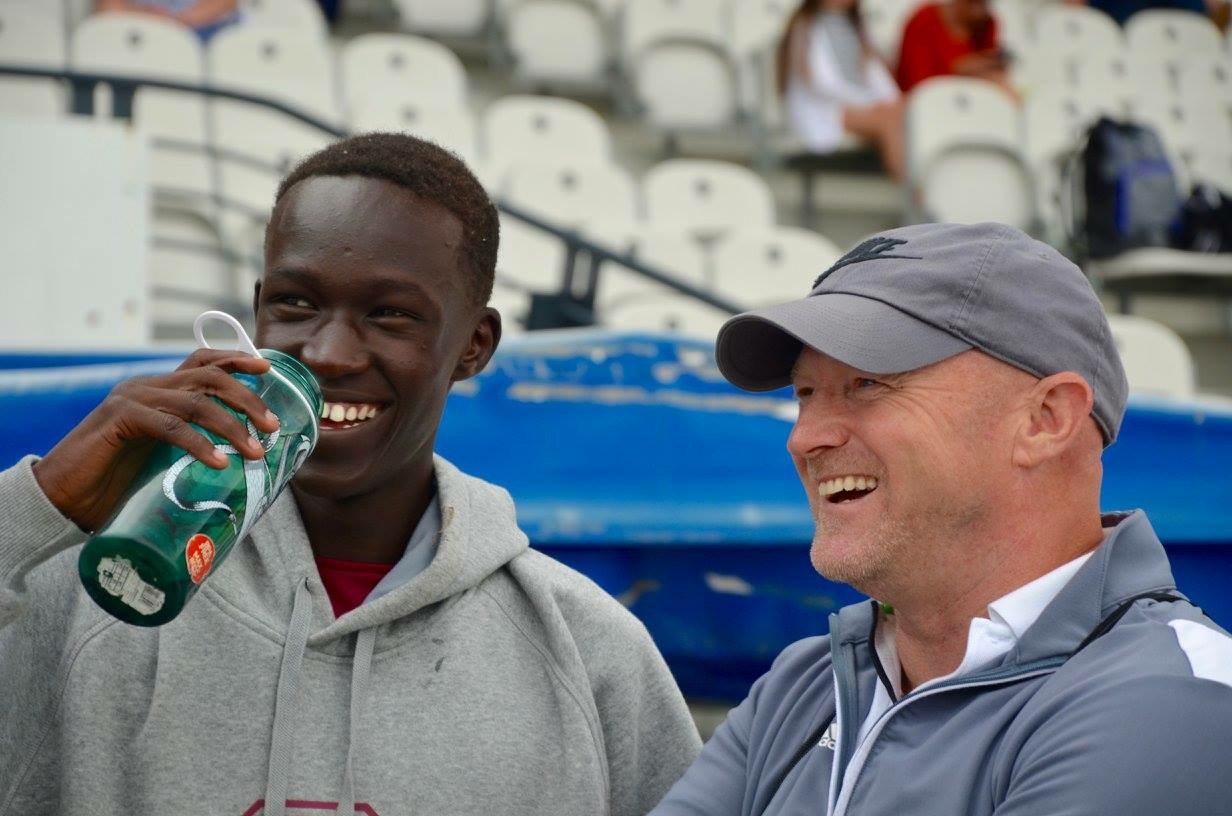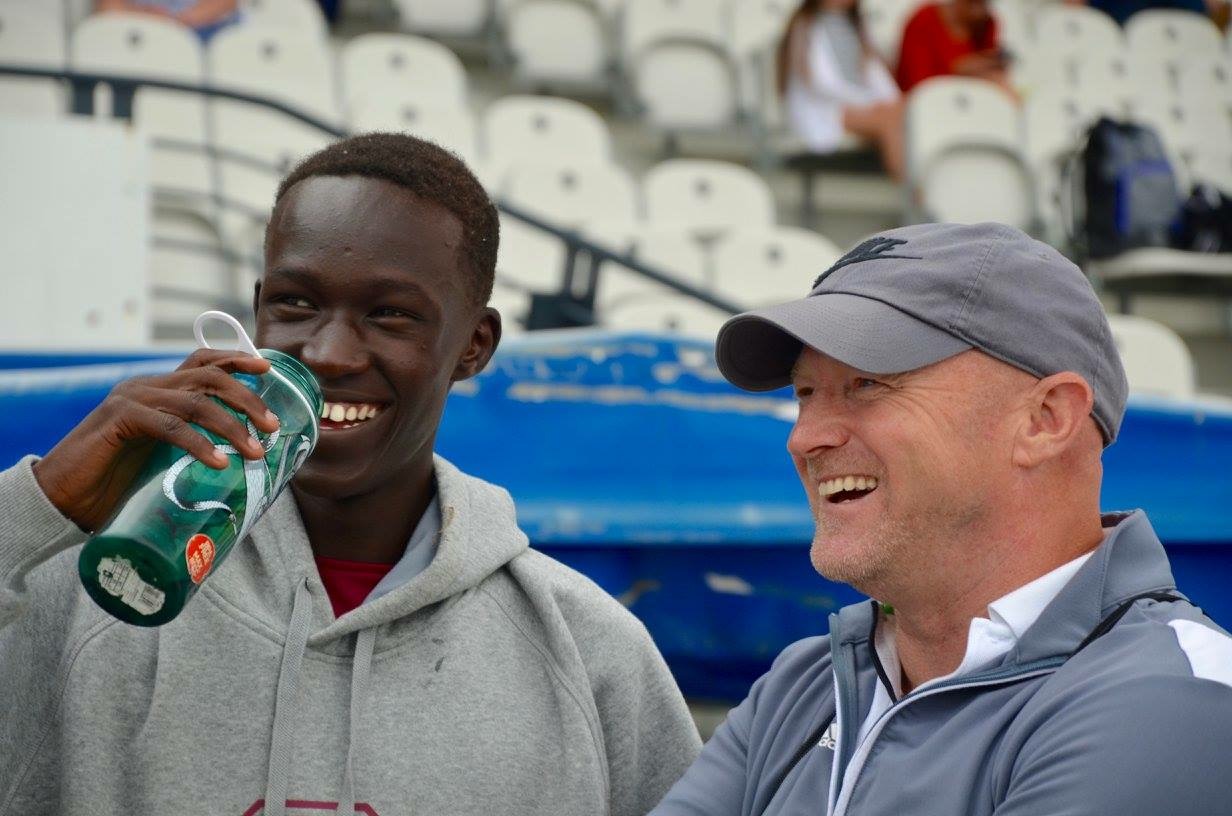 RT: Being an agent is something a lot of ambitious entrepreneurial type runners look at and consider, but next to no one gives it a crack. Most consider it a job without much prospect of reward. You left a job as a financial analyst to get into managing athletes. Without getting too personal, has the career move paid off? Is there a legitimate livelihood to be made?
JT: The answer is of course there is a legitimate livelihood to be had…….but it certainly isn't easy.  I started off small but with two very talented young Kenyan athletes, Japheth Kimutai and Kipkiprui Misoi, in 1996 after the world juniors in Sydney.  Both had broken world junior records within twelve months.  Bernard Lagat and Benjamin Kipkurui joined us by 1998.  The guys ran well, they were talented and ambitious and I worked like hell to get established and get them the opportunities.  It is a bit of a closed shop on the circuit, you need to be accepted……and you need to have great athletes.
RT: What does your life entail? Is your time split between Australia, Kenya and Europe?
JT: Yes. I'm basically five and a bit months in Australia each year (for the last twelve years I've got a house in Pokolbin in the Hunter Valley and split my time in Australia between there and Sydney) and the rest of the time I'm based in Europe from where I'm travelling a lot.
Since I returned to Australia when the last European track season finished in September after Rio, I've been over to the Canary Islands (off Spain/Morocco) with Rudisha for an adidas photo shoot then been to the US for a twentieth year celebration of the relationship between Bernard Lagat and his coach James Li on my way to Monaco with Rudisha for the Athlete of the Year ceremonies.  After Christmas in Australia I was in Mumbai with Rudisha for the Mumbai marathon (he was event Ambassador and we spent a busy 3-4 days promoting the event).  Then to Dubai on my way to Europe.
I've got 6-7 weeks back in Australia before heading away again in May (Rudisha may start his season in Shanghai and I'll head on to Manchester where Bernard Lagat is running 10k on the roads at the end of the month).
RT: For those of us who don't understand how this all works, how is it that athletes make money. Is it just shoe deals, or appearance fees as well?
JT: The better athletes earn good appearance fees however there are less people getting those appearance fees than people realise.  Rudisha is of course one of those, he's at the pointy end of the scale……and Bernard Lagat has been well looked after also over the years. Augustine has seen how money can drop away quite quickly when things don't quite go your way (in his case injuries have held him back these last few years).  All athletes race for prize money as well of course. The bigger the race and meet, the more that is.  You need to be top three regularly to earn decent money from prize money however.  That isn't easy with loaded middle distance fields…..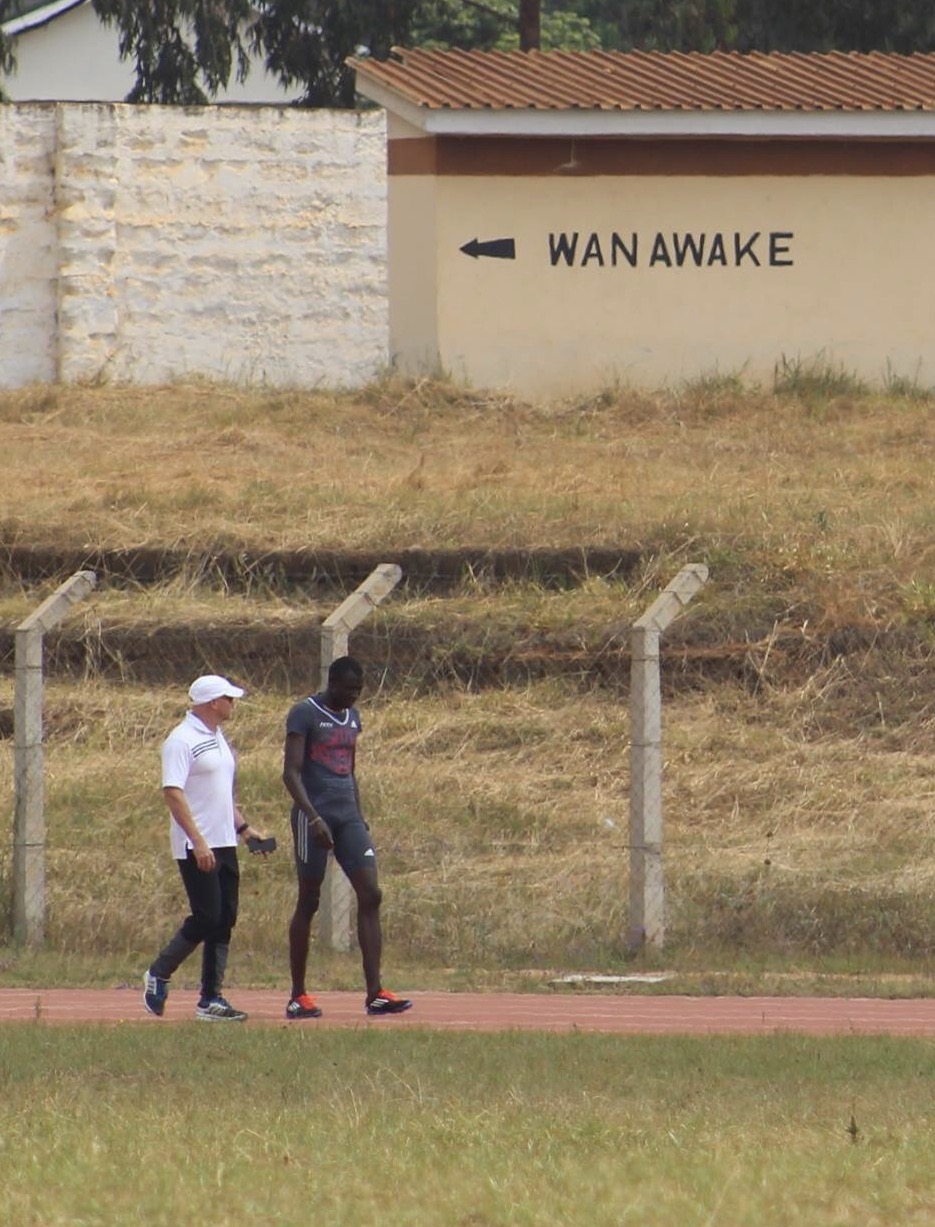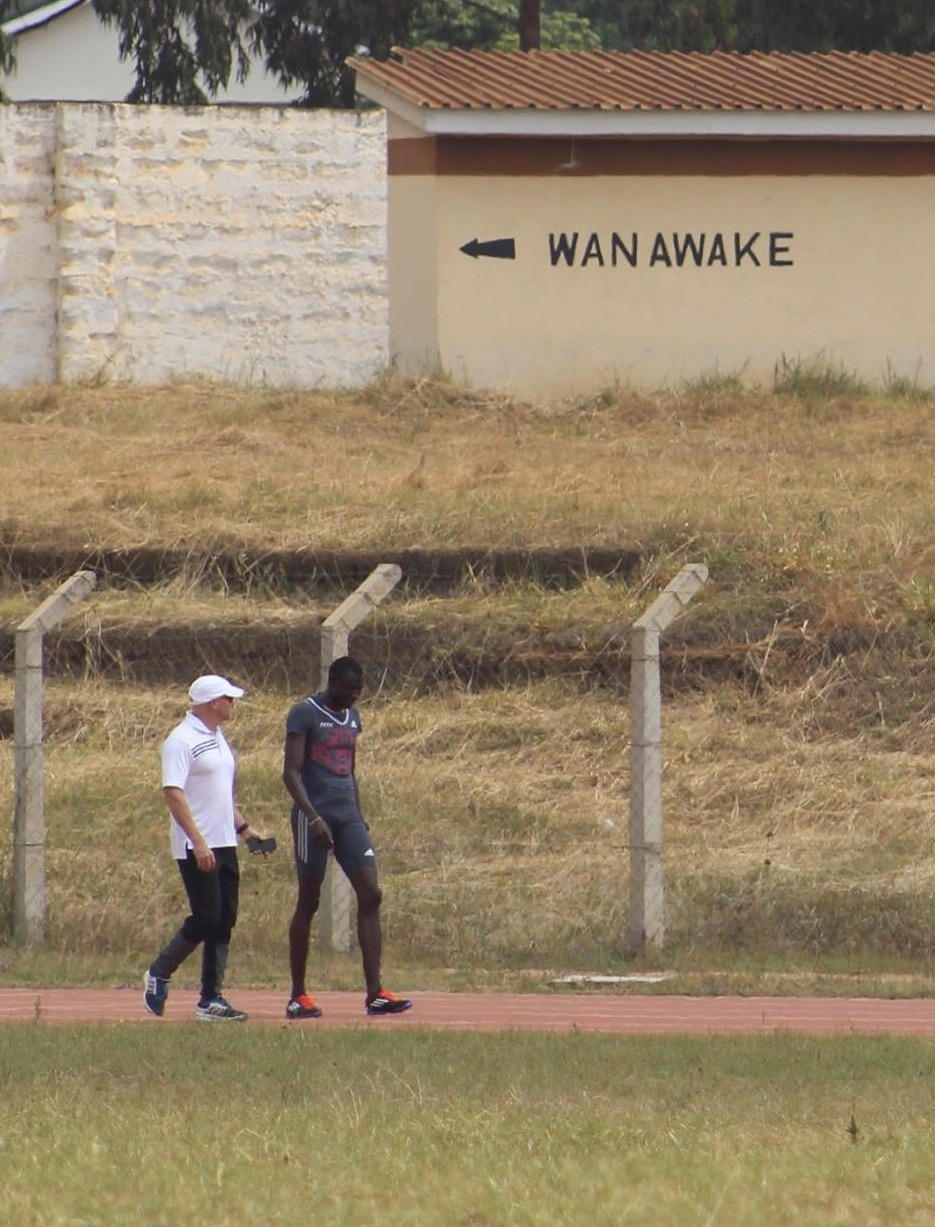 RT: Just how good does an athlete need to be to start seeing any income? Is it a grind getting all but the best athletes paid?
JT: An athlete needs to be running well and placing highly in his races to start seeing much money.  I never stress the money with young athletes however, it's all about opportunity and PBs and progressing.
It's not easy getting into the top races to start giving yourself a good chance.  To take an Australian perspective I've used before the example of Grant Cremer way back in 1999. After the Seville World Championships where he was run out in a loaded 800 semi, he was in super shape and was ready to smash Ralph Doubell's Australian record…..but couldn't get into the race in Brussels where from memory 6th or 7th place was way under the record.  That would have been his chance (I thought he was ready to run 1:43) but he couldn't get into the race.
But I can't really stress enough, money isn't ever the focus, it tends to take care of itself. The race program and building up for championships is what we focus on always.  And maybe that's why I've always been associated with athletes who've had long careers. We're never chasing money.  Just performances and great running…..
RT: You are known for not getting involved in coaching and just concentrating on the managing side of things.  Is this because you have no interest in coaching or because you think it works better to have these roles differentiated?
JT: I'm not the coach and each of my athletes has their own coach.  But generally I'm the guy with them on the circuit.  I think I know the game pretty well; I try not to overplay my hand but am able to offer value.
I was the guy with Rudisha in the warm-up track in London 2012 before the incredible world record.  He was the guy who 'couldn't lose' which in itself brings great pressure that many have buckled under from.  But he was relaxed and ready to go an hour before the race. I didn't want to say too much but I wanted to hear from him what he was planning. He said "I'm going to run under 50 seconds; maybe something like 49.5 is good". "Perfect" was my response "Just perfect. Just keep the pressure on them the back straight. They will be with you at 500 but will struggle from there. Just run your best race from there".
Last words to him before the call room were "All the best. Show them who's boss".  It worked out pretty well, not because of anything I said but because of who he is and the shape he was in.  But I was there and I was there for him.  It doesn't hurt….
RT: Do you follow the Aussies closely?
JT: Yes, very much so.  I was in Birmingham indoors on the weekend and was all over the races of Ryan Gregson and Gen LaCaze.  It's always great to see the Aussies competing well. I was there celebrating when Steve Hooker won his Olympic PV in Beijing; when Sally won hurdles gold in Daegu and London.  So in all events although of course middle distances is my particular interest.  It was great that Rudisha helped Luke Matthews to an Olympic qualifier in Melbourne last Feb, that's great fun.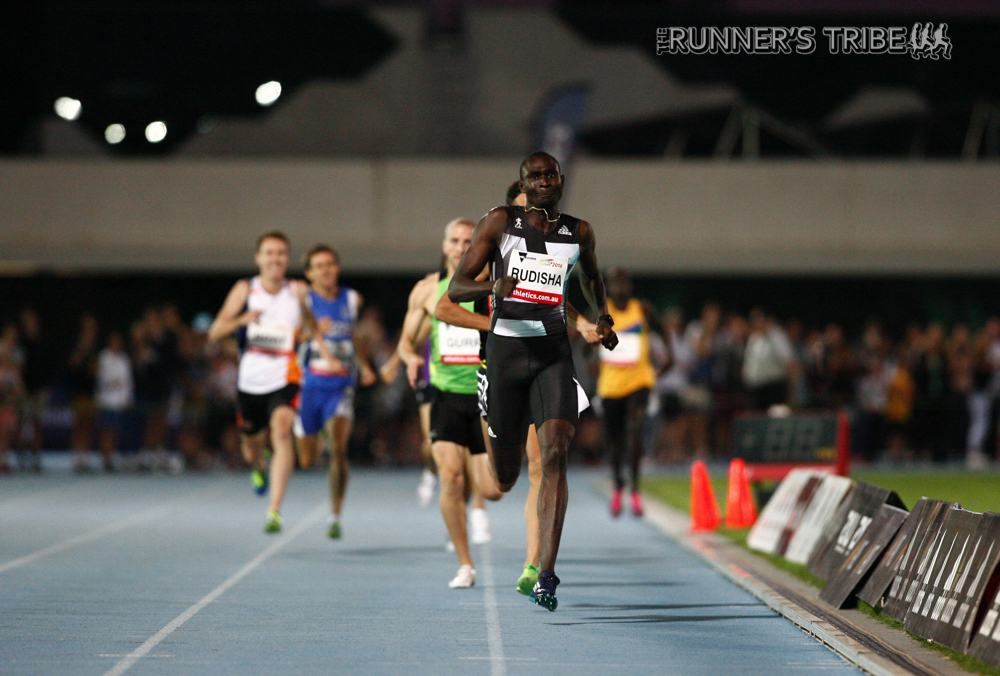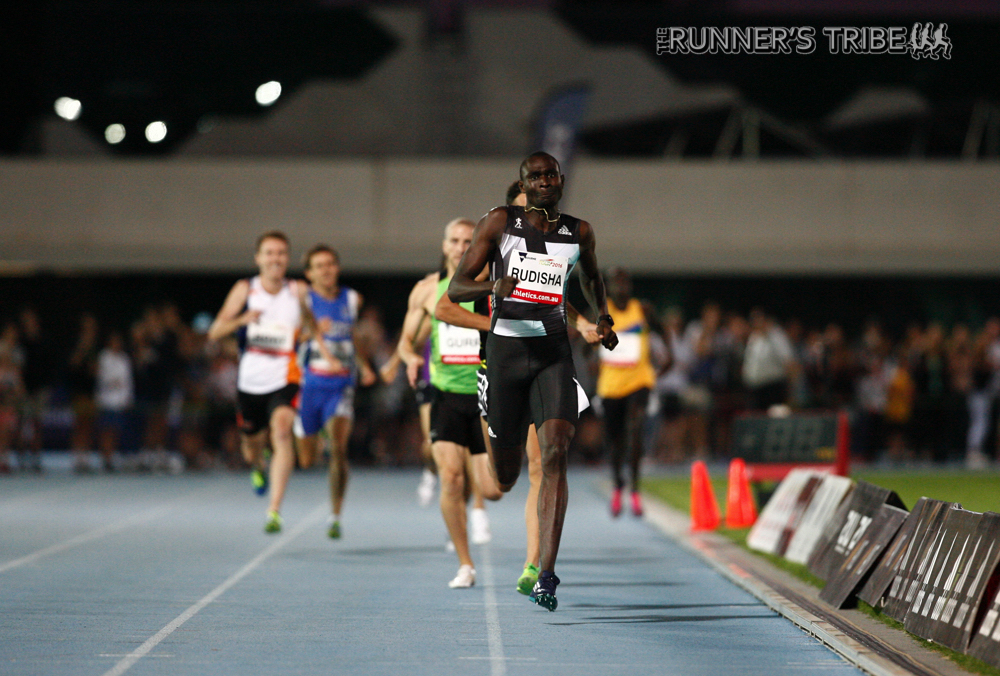 RT: You have managed some huge names.  Lagat, Rudisha, Choge. Your proudest moment?
JT: It's hard to go past Rudisha's two Olympic golds…….or Lagat's double world titles in Osaka in 2007.  But Choge's great 5000 win over Buster in Melbourne in 2006 was a big thrill…….two great athletes running an epic championship race.
I've loved Lagat's three world indoor 3000 wins (I love indoors and the 3000 is always a great and loaded event indoors).
Hard to go past Rudisha's three world records in particular the first one in Berlin in 2010! It's a great hi-def race in German on YouTube ("das is der hammer" of the commentator is I think self-explanatory!) and you see some clown n purple come onto the track to congratulate him thirty seconds after the race.  That was a big moment…..
But in many ways it's been the breakthrough races that are the biggest thrill; when you know an athlete is primed to make his name and just comes through with a great race. Japheth Kimutai's 1:43.64 in the B race in Zurich in 1997; Bernard Lagat going past Morceli in 1999 and running 3:30, taking three seconds off his best. I'm falling out of the stands at those times.  I could name so many others…….Benjamin Kipkurui kicking like hell to run 1:44.71 in a small meet in Leverkusen in 1999 when he hadn't previously broken 1:47.  Rudisha beating Borzakovskiy and Mulaudzi in Lausanne in 2006 just a week after Isaac Songok had beaten the great Bekele in Oslo 5000.  I could go on and on.  So many great moments…..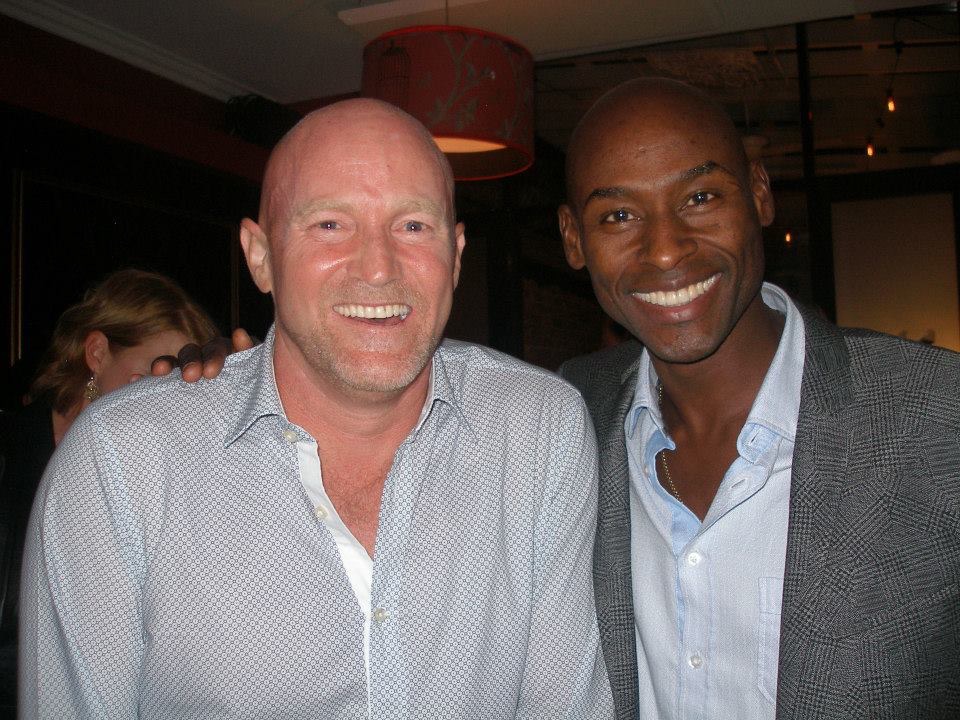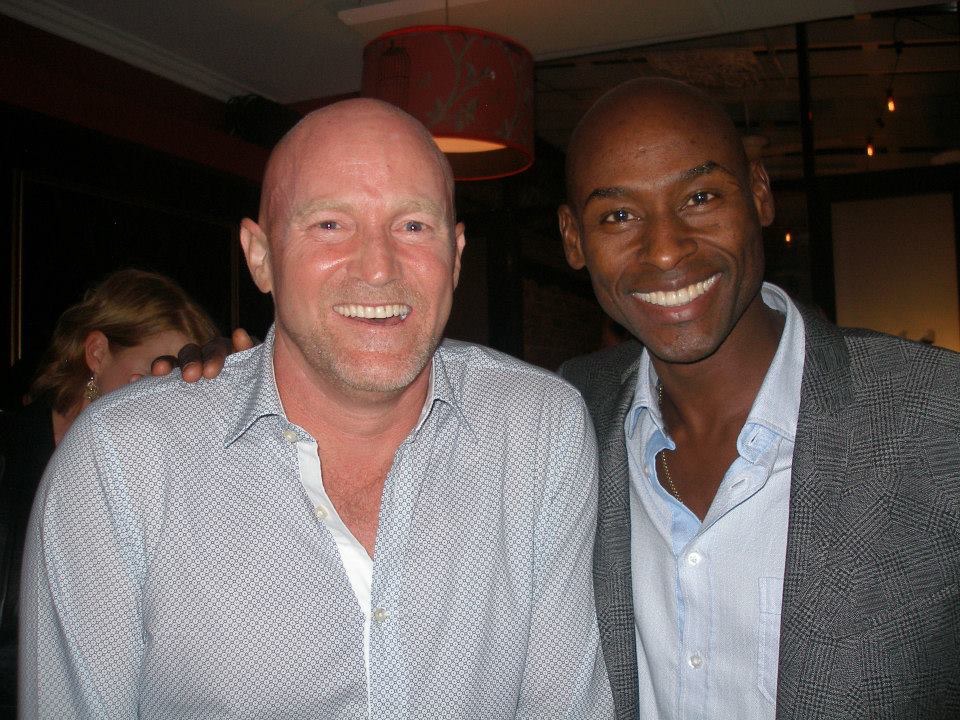 RT: James thanks. Awesome to have you on Runner's Tribe.
JT:  Any time! Cheers