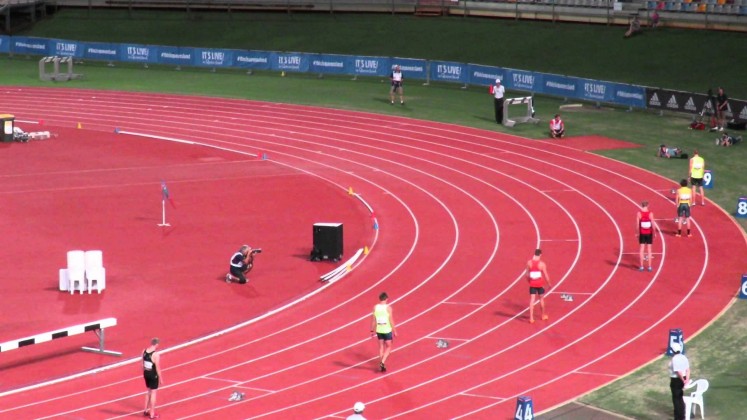 You had a dominant Australian season finishing as the 400m National Champion, and 3rd in the 200m. Before nationals you'd won the 400m's at three major meets in a row. How strong was your confidence going into the Nationals and what did the victory mean to you?
Going into Nationals I did feel fairly confident. Obviously Alex Beck has year after year been either just in front of me or just behind me depending on the race, but just because I had won every race against him in the domestic season leading up to Nationals didn't mean I was going to win Nationals. Alex is a smart guy and a great athlete and he and his coach know what they are doing; a strong peak at Nationals would not have been out of the question. I've learnt that confidence is key and does make a massive difference but at the same time it would be foolish to ever think you or your own performance is a sure thing. Anything can happen.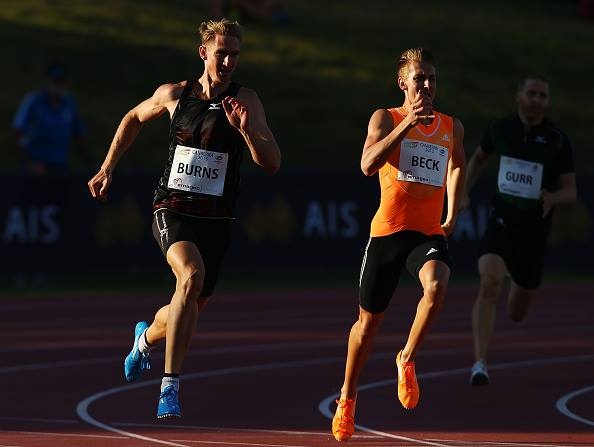 I can clearly remember a moment in the call room just before the 400m final. As I was visualising my race, I remember looking at each of my competitors and knowing in myself that I was going to win. It wasn't a "I'm the best so I'm gonna win" internal conversation. It was a "There is no way I am going to let you beat me; over my dead body will you beat me' internal conversation. That moment is still strikingly real for me and I plan to utilise that as much as I can in future races as well.
The victory…was one of the BEST moments of my life. Even now, thinking about it brings a smile to my face. What made it so much better was that I ran sub 46 which is something that I had failed to do for the 2 or 3 years leading up to 2015. I was so stoked with that result and I was really happy with how the race 'felt', especially my last 100m which is usually deplorable. I applauded the crowd and I applauded myself and I was just so happy.
This year you really performed exceptionally well through the whole season, what do you attest this consistency to?
I could be here for days listing everything that contributed to my 2014-2015 season and as an athlete committed to always bettering myself, that list grows every season as I evolve into the athlete I need to be. The biggest or clearest contributing factor was being able to put in a really solid and consistent training season. After coming back from The Commonwealth Games, there were 29 weeks until Nationals, that's 203 days. Of those 203 days, I only missed 11 days of training, 7 of those was because I was sick. Unlike previous years, I had no injuries and no niggles so it was my first season where I could train without having any overly concerning physical problems with my body. I think this is key for any athlete – an uninterrupted uninjured training block, season after season, provides the perfect base to perform at your best.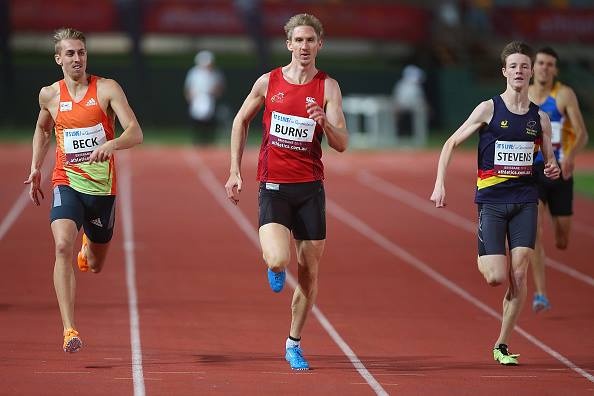 Where are you currently at with you training and fitness?
As I mentioned, I always feel like I'm evolving into the athlete I need to be which in itself keeps changing. I see myself at the Olympic Games in Rio next year and I know what I need to do to get there. Training is going really well and a positive of not being on the 2015 World Championships team has been a longer preseason. In addition, for several years I have been wanting and wanting to cut down my work hours (I have been working for the last 6 years as a full time graphic designer). I have cut my working hours in half, from 40 hours a week to 20 hours a week and this week is my first week of part time work / full time athlete and I am loving it. I really wish I did it sooner and I can't wait to see the difference that it makes.
How strong of a motivating factor to training and life is Rio 2016?
I'm glad you said "and life". There is so much more to life than athletics and for me a HUGE part of why I do athletics is for the unique experiences that come along with it. Great things never come from comfort zones and a motivator like Rio 2016 can work both ways. The gap between where you are and where you want to be can be daunting but at the same time that gap is where the magic happens…it's where life REALLY happens. I love chasing the Olympic dream and it's such a great motivator. I enjoy, in athletics, and in life, being out on the skinny branches, setting big challenges and being okay with failing and failing and failing over and over again…because at the end of the day life is a game we participate in, not spectate.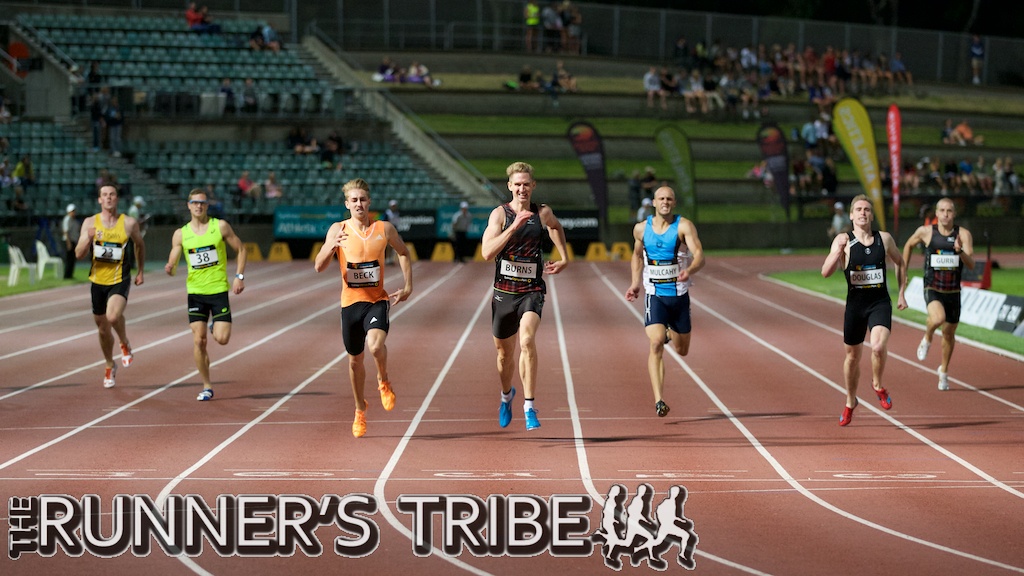 Do you have a strong pre-race regime? Any interesting habits or rituals you wish to share?
I like to be relaxed. Before a race I like to be settled and calm and at peace with myself and what it is I am about to do. I will often sit quietly or even lay on my towel on the track with my eyes closed and concentrate on my breathing and emptying my thoughts. I can't concentrate with a thousand things going through my head. I also like to be focused and alert. I can't stand listening to music and I don't know how those athletes with the earphones do it. Once I'm 'settled' I'll move into my warm up and into competition mode. With every minute that counts down to the race, I think of myself as one of those spring-loaded wind up toys; as you turn the key my focus and intensity builds and builds, ready to explode when it is time to race.
Can you talk us through a typical weeks training?
As I mentioned, I'm in a bit of a transitional period now starting to work part time. Consistently recently I have been doing 5 track sessions a week, 3 strength and conditioning sessions a week, 1 ice bath/recovery session a week and 2-3 stretching/rolling/special movements sessions a week.
The bulk of the work is the 5 track sessions and the 3 strength and conditioning sessions and these vary day to day, week to week. Basically it's running…lots and lots of running…and lifting weights…lots and lots of lifting things.
With the extra time I really want to concentrate on recovery and doing more stretching/rolling/special movements. Working closely with my physio at QAS I want to iron out the little creases (all the 1%'ers) that I know when put together will make a big difference.
Is your diet very regimented on a day-to-day basis?
Yes it is and I think that nutrition has been a massive factor in my 'evolution' as an athlete. I never ate poorly or unhealthily but I attest that after seeing a nutritionist a few years ago, my ability to train rocketed forward in leaps and bounds. I was given an outline as to what is the best way to 'fuel' my body which is pretty much the most critical part of nutrition for an athlete that does what I do. To train as frequently as I do, at the intensity I do, and not feel tired or lethargic, and being able to recover quickly while building up the body, not tearing it apart, has everything to do with the right fuel.
My top 2 tips to nutrition for an athlete training for the 400m (or similar work load) are:
1. You need 2 grams of protein for every kilogram of body weight, every day. So for me that is 160-170 grams, which means ontop of my food, I need to have 4 protein shakes a day.
2. Every meal you eat needs to have a high dose of 'good' sourced carbohydrates. Good means either brown rice, brown pasta, oats or white potatoes. Anything else that you think is a source of carbohydrates…really isn't.
Do you have any favourite training partners and why so?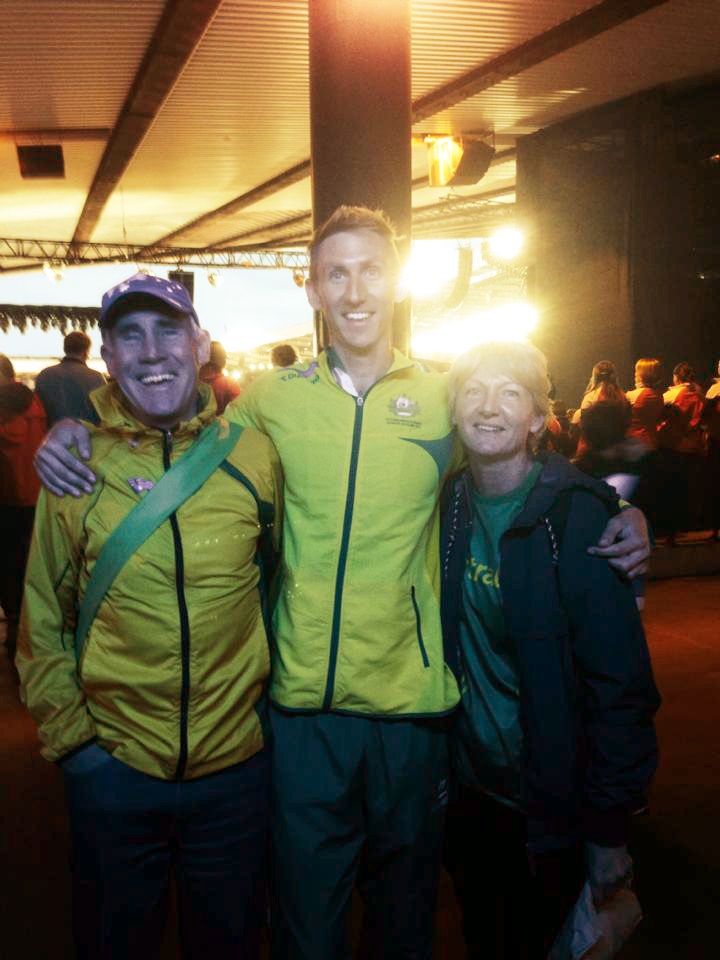 I love my training squad #TheRiceCooker. I feel as though I am in a unique position as my coach Annette Rice, coaches a variety of events. Depending on the day I will be training with hurdlers, jumpers and sprinters. Annette even coaches heptath and decath athletes, so it's never boring; obviously I always do my particular 400m training session. Until recently due to my full time work commitments I would not travel around (state or country) to train with other 400m athletes. Now that I am working part time, it is something that I will definitely be looking into doing.
Growing up, who was your sporting icon?
You assume I had one. To be honest I didn't have a sporting icon that I looked up to or aspired to be or anything like that. I also wasn't a huge sports fanatic or sports fan. I grew up in the country (a beautiful place called Eungella – go there and check it out!) which I guess contributed to me not getting massively into sports. There weren't enough people to play team sports and I'd never watch TV so I wasn't subjected to sports on TV or sports stars etc. I still don't follow sports in a big way; I know more about athletics than any other sport…and I don't know much about athletics. Knowing doesn't make the difference.
What would be the highlight of your career thus far?
In a black and white performance perspective, my PB at nationals earlier this year would be the highlight. On an experiential level, The 2014 Commonwealth Games would have to be my personal highlight. It was such an amazing experience and one that I will never forget. My proudest moment is sitting with my parents amongst the crowds in the stands after the final of the 4x400m relay. I was still wearing Green and Gold and my parents were so so PROUD of me, we got some great photos and they were simply beaming. I think I can easily say it was one of their happiest moments in their lives…and I feel so grateful to be able to provide that happiness for them.
If you could go pro in sport other than track, what would it be?
Tennis. Those guys make so much money… but I would have to enjoy it as much as I enjoy track otherwise I wouldn't do it. I use to play tennis in primary school. It was one sport we could play in teams as we didn't need a large number of people. My mum coached it. I like tennis and I wonder how far I would have gone with tennis if I applied myself to it like I do with athletics. I guess I will never know. I could be a millionaire by now haha.
Any tips for young up and coming sprinters?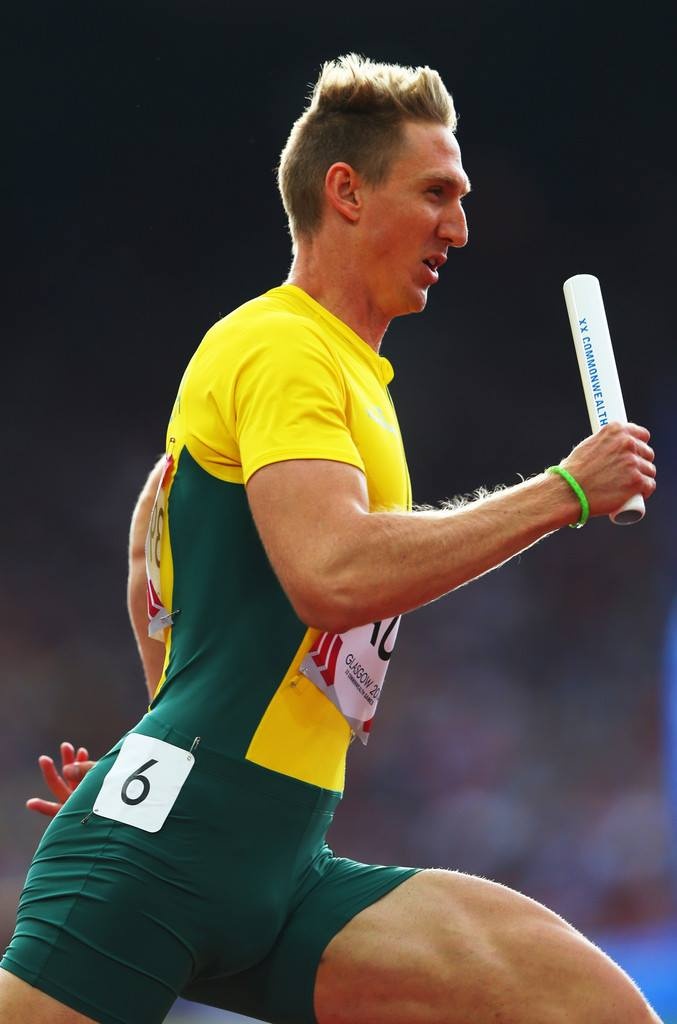 There is no ONE recipe to success in anything in life and I believe that success is a journey, not a destination. There is however ingredients that when put together make success. Every year I reassess my life and take stock on the ingredients I'm putting into my life. I get rid of the ingredients that have past their used by date, look for what ingredients I'll need next and do my best to source the best ingredients I can get my hands on. Quality over quantity! Always look at the upcoming 'best before' dates on your ingredients too. I say that because you can't do athletics when you get older and one of the best things my mother has ever done for me is encourage me to do athletics while I could.
Also, equality is something that only exists in the realm of mathematics. Inherently, everyone and everything is different. I can't compare myself as a track athlete to a tennis athlete. I can't compare myself as an Australian to someone born elsewhere. Equality is the state of being equal. Inequality is the state of not being equal to another. Inequality isn't wrong or bad or unfair. In athletics and in life you'll come up against many situations and scenarios where things will seem unfair or unjust or unequal, but inequality is something that simply exists and there is no point resisting it. What you resist, persists. Inequality is essential because without it there would be nothing.
Lastly, practice, practice, practice, practice, practice. If you do something 10,000 times, you will get good at it, guaranteed. And there is no substitute for hard work…none!