RT turns it's focus from those pursuing these current Olympics to a possible Olympian of the future. Earlier this year Adam Pyke caught the attention of the Australian running scene when he finished 3rd at the Australian Athletics Championships 1500m behind Jordan Gusman and Rio bound, Ryan Gregson. We caught up with Adam to gain more insight into the man and his running process.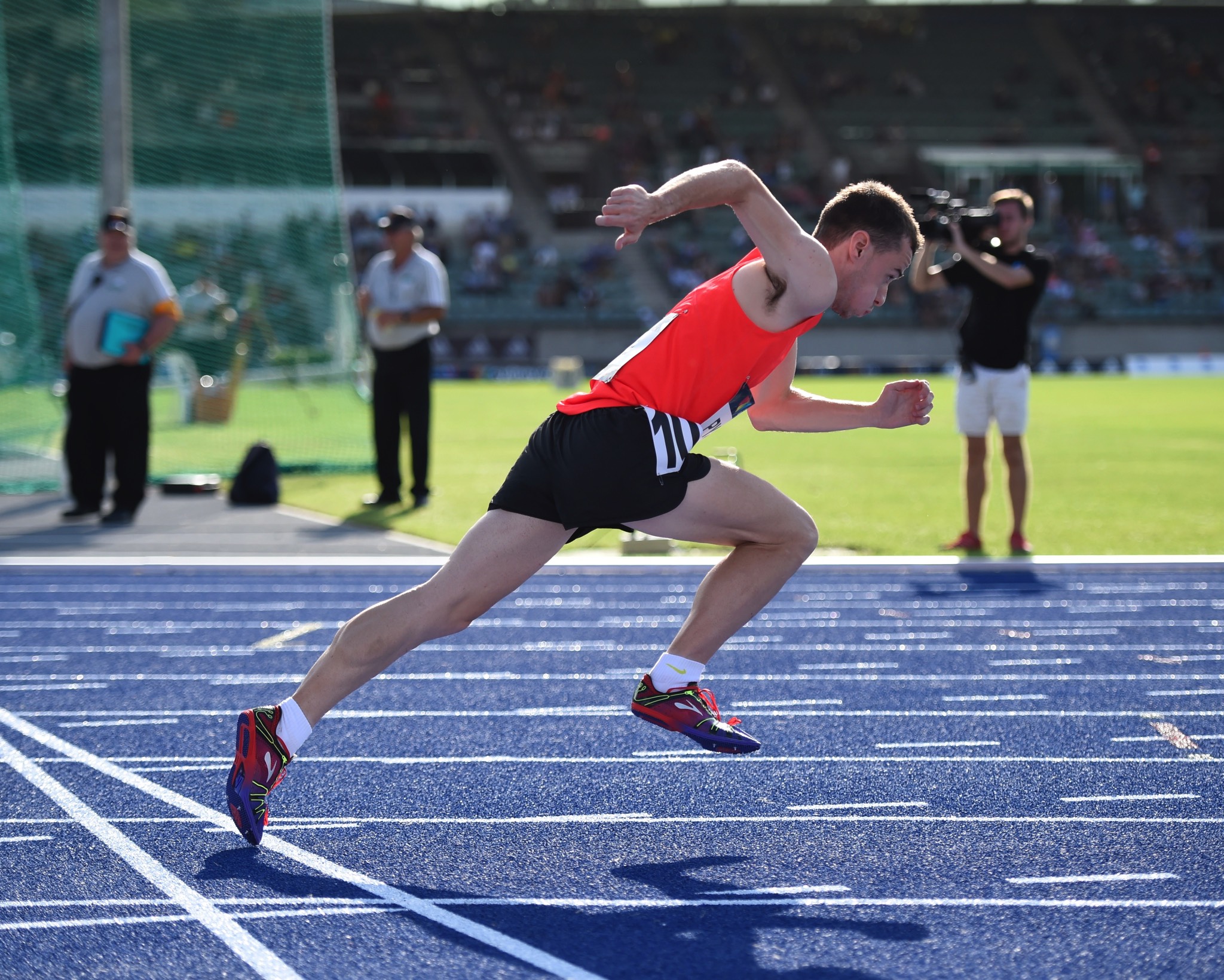 Q: Who are you coached by and where do you train predominately?
I am coached by my dad, Martin Pyke, who is also my myotherapist. Because of his work, he has a very good understanding of physiology. He was a top middle distance runner himself (last century) so I think we've got the running knowledge covered. Most of our training is done in the outer eastern suburbs of Melbourne where we are spoilt for choice. We use Lysterfield Lake Park, Churchill Park, The Dandenong Ranges and Jells Park just to name a few. Dad will usually ride the bike with me or he'll drive the car behind me. We have a great grass track and plenty of synthetic tracks close to home so we move around a bit to break the monotony. I also have a training partner, Steve Knuckey, who is an 800m specialist, so it's just a small team of three.
Q: You finished 3rd in the 1500m at your first open National Athletics Championships, how good did this feel and were you expecting such a good performance?
It was a pretty awesome feeling to win the bronze, particularly since I was the youngest guy in the field and a lot of the others had faster PBs than mine. At the start of the season we had set the goal of just making the national final, knowing that there was a huge amount of depth to contend with. I skipped the 2014/15 competition season to just train through and build a good base. I opened the season by winning the 800m/1500m double at the Australian University Games, both in PB times (1:50.1 and 3:51.4). I finished 2nd to Jordan Gusman at the ACT championships in a PB of 3:45.7 then won the Adelaide Track Classic in 3:43.9. That one was particularly satisfying, given that initially Athletics Australia didn't think I was worthy of a place in the field. After another PB in the Melbourne World Challenge (3:40.62) we changed our thinking to aiming for the podium at Nationals. Anything less would have been disappointing so yes, we were expecting a big one. To run one of my best races in the national final in an equal PB was a good reward for the work I've done so far.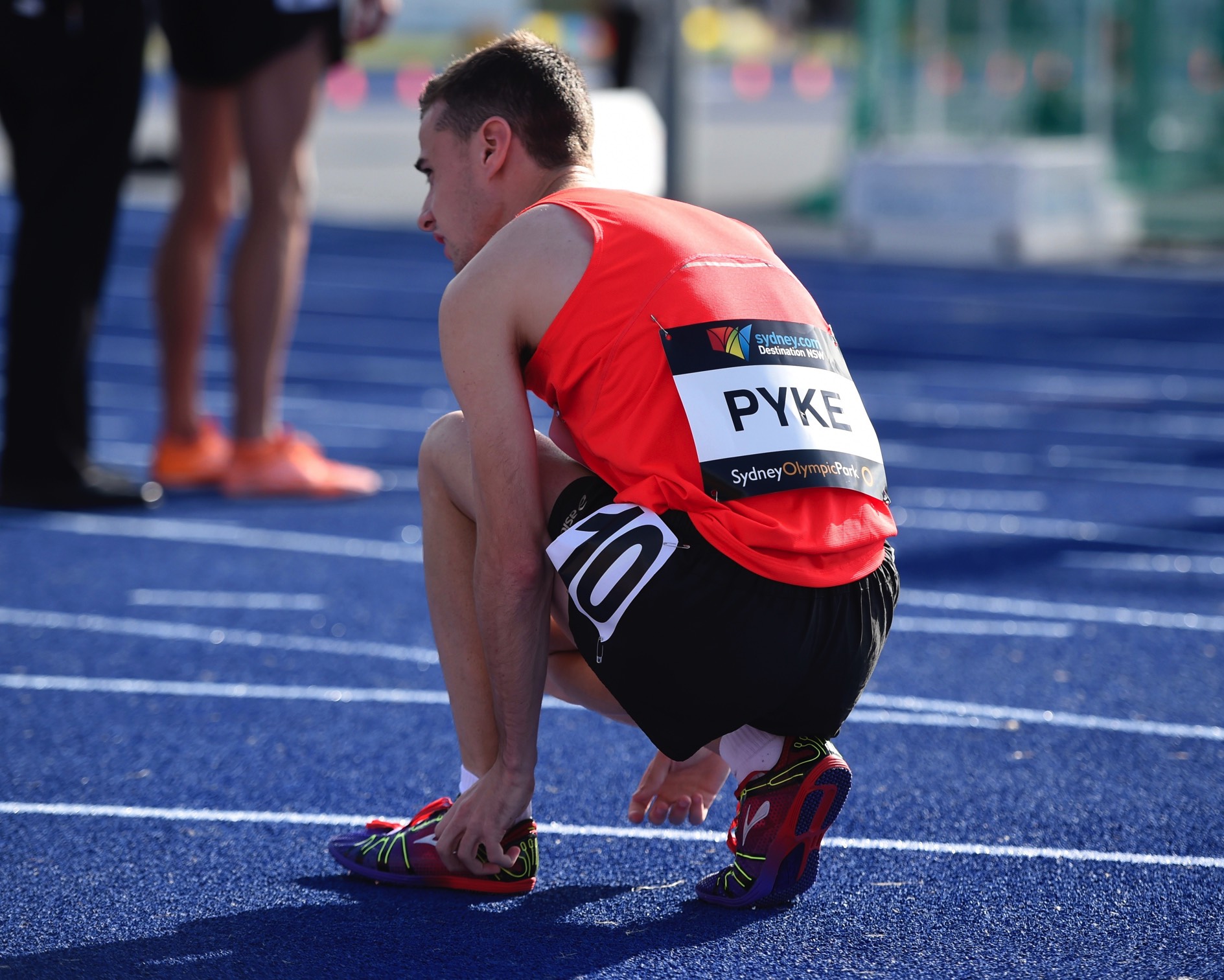 Q: You surely made a few people look up and take notice after Nationals. Were there any people or media of interest that approached you post race to say congratulations and learn a bit about you? 
I did receive several congratulations from people post-race whom I am very grateful to. Most of the athletes in the field were great after we finished. They're a good bunch of guys. The AA livestream team were great, as was Maurie Plant during his trackside commentary. Former Australian 400m/800m champion Terri Cater was really happy for me. Dick Telford, who coaches some of the others in the race, was very supportive too. Until Runners Tribe contacted me I haven't received any media attention so thank you for the interest!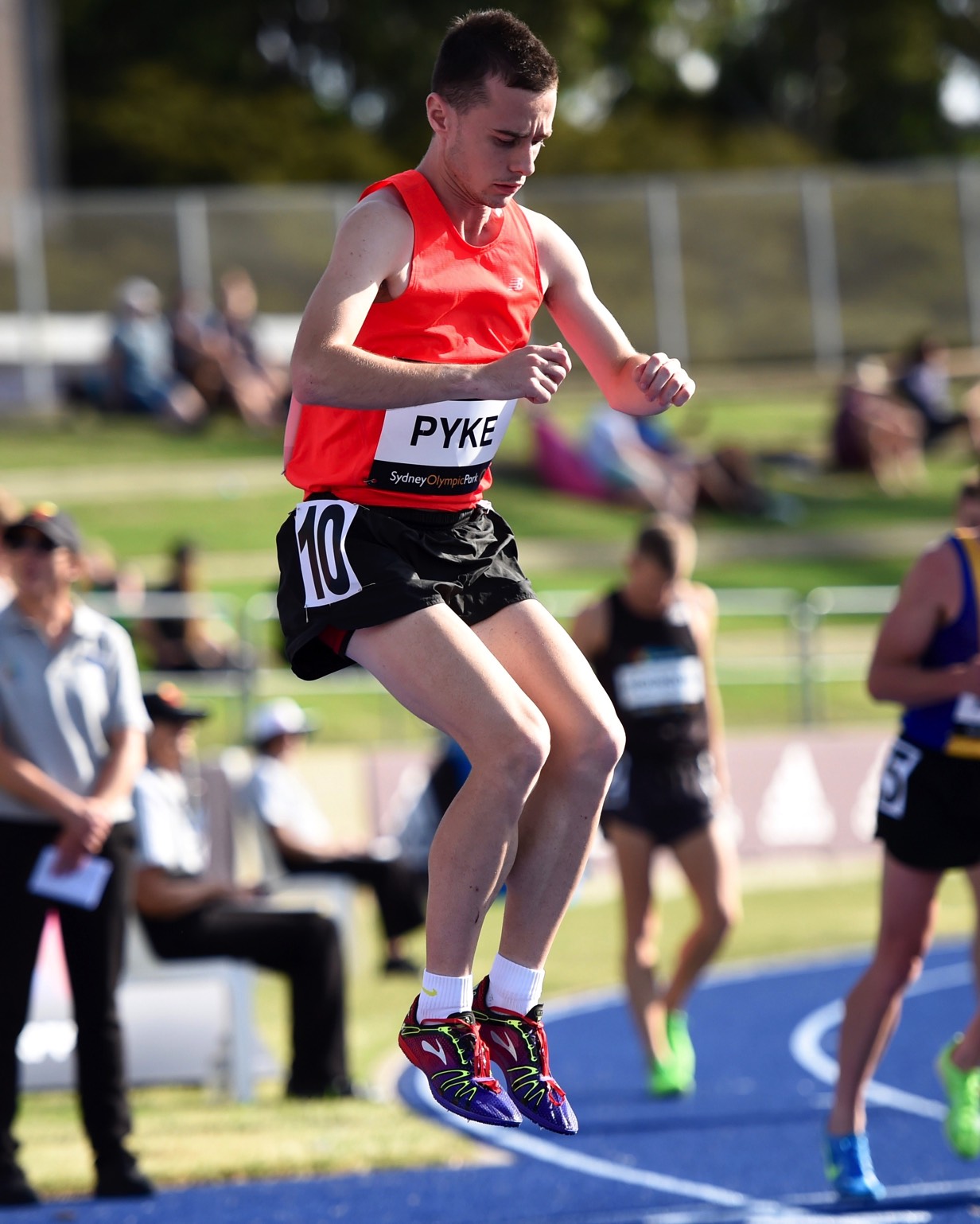 Q: What does a typical week's training block look like for you?
I'm still studying engineering full-time at the University of Melbourne, so I'm doing a full winter of training at home this year. At the moment, a typical week looks like:
Monday: Training session
Tuesday: 15km to 20km run
Wednesday: Training session
Thursday: 15km to 20km run
Friday: Rest day
Saturday: Training session (or the occasional XC race)
Sunday: 15km to 20km run
This time of year, some of my training sessions are:
Long reps (1km-3km) on park trails at varied speeds up to 12km of total work.
Hill runs; anything up to 3km reps up a steady incline
Threshold pace; usually 4×12 minutes with a short break in between
Occasional track session; something like 6x800m in 2:10 off a 2 minute rest or 25x400m in 68 sec off 1 minute rest
I'm about to add in a couple of structured gym sessions per week which is new to me, so there will be some adjustments to my running workload in the short-term.
Q: Your running style is fluent and highly efficient as we can see in the Nationals race video bellow. Have you and your coach worked on and developed your form allot over the years?
Ever since I started Little Aths in under 9, my dad has made sure that my running action was as efficient as possible. By getting a reasonably good style drilled into me at a young age, I've only ever had to make some minor changes over the past few years. I tended to overstride and overreach with my arms as I got tired towards the end of races. During my year off I worked on closing my arm action up a bit. After I got used to it my stride length issues disappeared and it's now just second-nature.
Q: When did you work out you were a talented runner and how did you progress to where you sit now with a 1500m PB of 3:40.62?
As a junior athlete, my dad intentionally held me back in terms of training. I was usually just one of the numbers who made up a field in a championship race. Although by the time I was a teenager, just by natural progression I began to have more success. So once I realised just how close I was to some of the top guys after doing only a small fraction of the workload they had done, I realised that I definitely had something going for me. In the past two years, we have slowly started to increase my workload and have made good progress whilst staying injury free. Even now, I've still got plenty of boxes left to tick for my training, which we will introduce in the near future. So overall, a lot of it comes down to good long-term planning and management by my coach.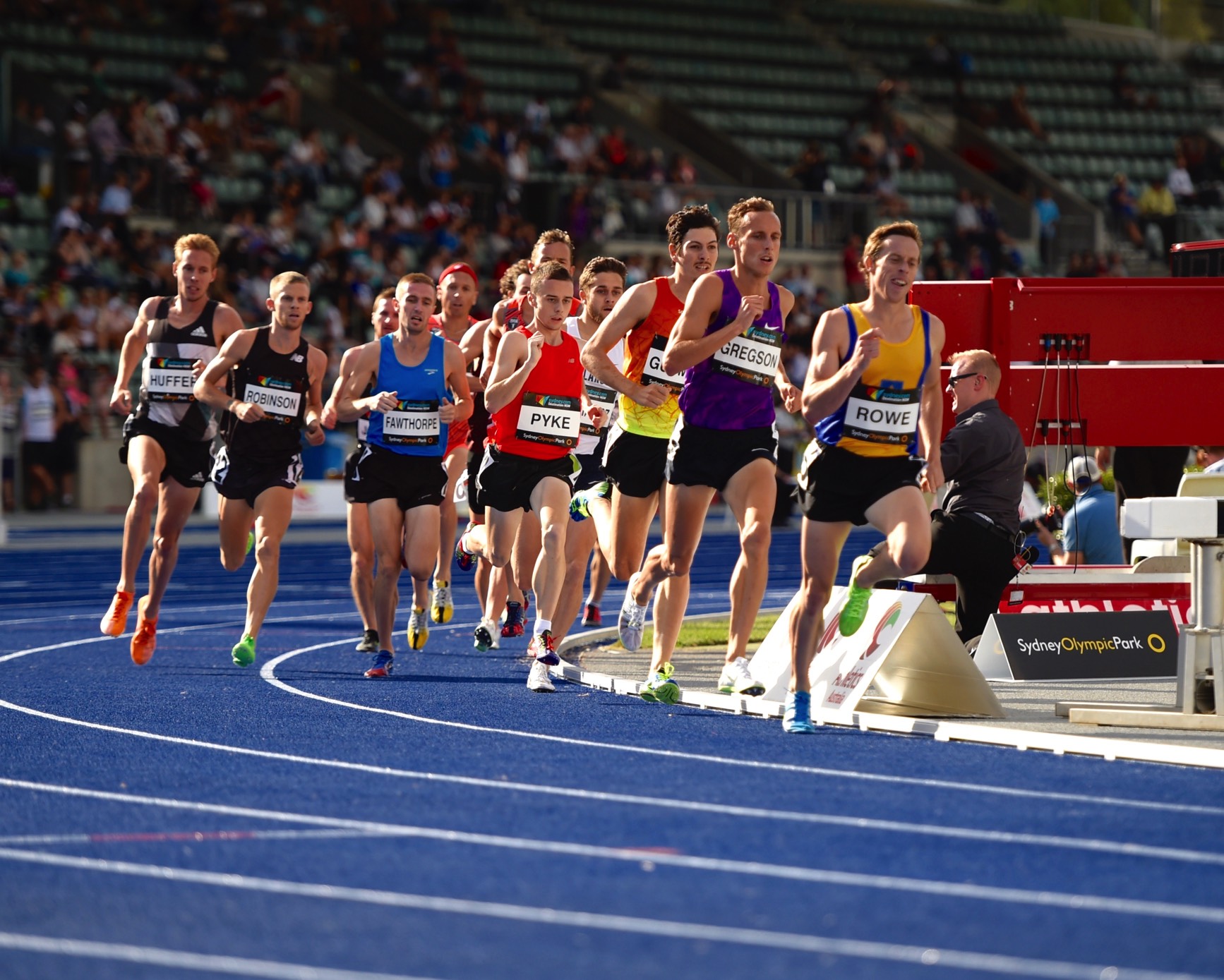 Q: Sky's the limit for you. Are potentially making the teams for the Gold Coast Commonwealth Games and the Tokyo 2020 Olympics motivating factors/goals of yours?
I think every athlete at the National level is probably motivated by the prospect of representing Australia. Commonwealth Games, World Championships and Olympic Games definitely become a goal once your PB gets close to the qualifying time. Two years ago we set ourselves the short-term goal of making the team for the 2017 World University Games in Taiwan. That is definitely achievable now and many of our top athletes began their international championships careers at Uni Games. Having said that, I don't just want to make an Australian team and think it's 'job done.' Becoming a member of a team should just be the beginning. I want to use the opportunity to take my performance to a new level, not just "enjoy the experience" as you often hear. If I don't make an Australian team it will only be because I was beaten by better guys and I'll be the first to say "good onya mate."
Q: Do you have any running/sporting heroes you've looked up to over the years?
I never really had any particular heroes over the years. But at just 164cm tall, I look up to most people anyway!