Runner's Tribe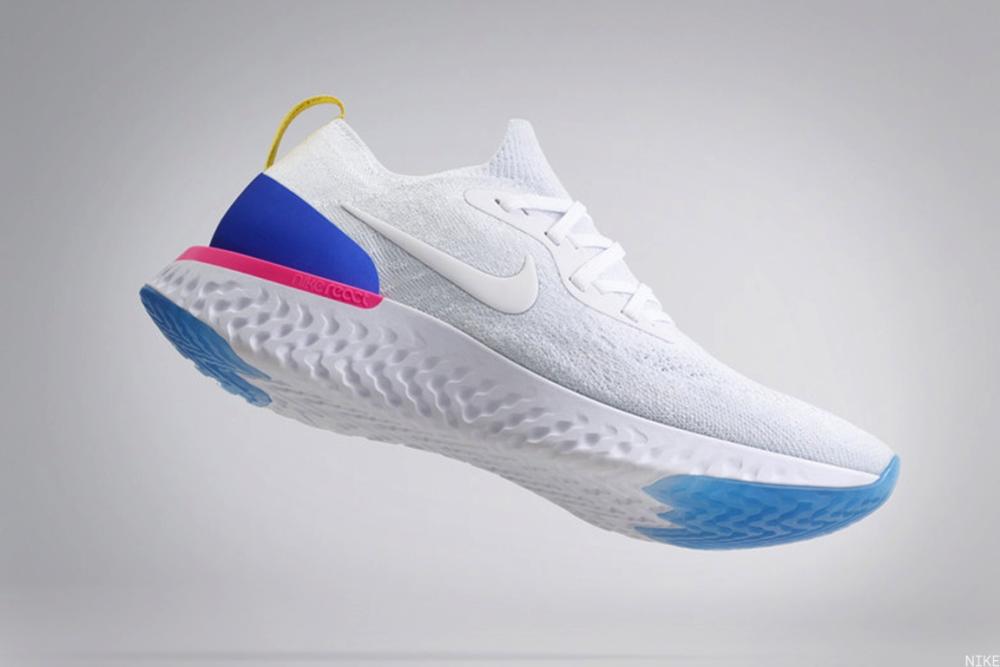 When Adidas released their Boost midsole technology in 2013, it changed running shoe technology forever. From that point, other brands were playing catch up. The problem with Adidas's boost technology, is that it isn't proprietary, they simply used Thermoplastic polyurethane (TPU).  Since then, numerous other brands have used TPU within their midsoles; Altra, Saucony, Brooks, to name a few. Whilst other brands have stuck with trusty old EVA and Phylon based shoes.   TPU has a few downsides, mainly, it's crazy heavy, it is also sometimes too squishy and not overtly responsive. Saucony, Adidas and Brooks have figured out ways around this squishiness problem, but without exception, their high mileage trainers tend towards the heavy side of heavy.
For many years following, the big dog was quiet. Nike, it seemed, was letting the performance running market slip away. That is until 2018, what a huge year for Nike. With the release of their proprietary React midsole technology, Nike bounced back, literally.
Nike claims its React midsoles are 'softer' with 'more energy return'. Nike also claim the shoe is 'one of the lightest incredibly-cushioned shoes you can buy'.  
Traditionally, light shoes have been correlated with poor durability. However, Nike claim that the React midsoles have fixed this dilemma and that the shoes can cover well in excess of 600 miles.
So, are Nike blowing smoke? Or are these shoes a legit breakthrough?  Runner's Tribe put them to the test, logged 900km, and our honest, unpaid for review is what follows.

Specs
Surface: Road, smooth trails.
Pronation: Neutral.
Stack Heights: 28mm heel, 18mm forefoot.
Heel-to-toe-drop: 10mm.
Weight:
Men's size 9 =

239g approx.

Women's size 5.5 =  

195 grams approx.
Midsole: React foam (synthetic rubber, mainly a Styrene based compound).
Upper: Fly Knit.
Flexibility: Very flexible.
Heel cushioning: Soft.
Fits: True to size.
Heel counter: Relatively soft and flexible.
Purpose: Long runs, easy runs, recovery runs. A suitable shoe to do the bulk of your mileage in. Not a racing shoe. Eluid Kipchoge does his recovery runs in these shoes.
Insole: Removable insole, fine for those with orthotics.
Marketing Hype: Serious marketing budget here.
Does it live up to the hype: Sort of. But remember people, they are just shoes.
Price: $220 AUD at Nike Australia.
Testing process: 2 pairs. 2 testers. 600km covered with pair 1.  300km with pair 2.
Cool things about this shoe
React Midsole

:

 Nike claims it took three years of testing to get the chemical formula right. Ignoring the obvious exaggeration that goes hand in hand with every single shoe company on the planet, there is no denying that this midsole is different.  Soft, bouncy, surprisingly light, with just enough responsiveness. Big fans.

Design/style

:

 Quickly becoming a lifestyle shoe too, the design is simple and cool. The laces work well, the tongue is comfortable, the heel counter is relatively soft yet with enough structural support.

Fly knit upper:  

Nike have improved their fly knit uppers a lot over the years, and the end result is an incredibly comfortable yet thin layer of knit upper. Gone are the days of thick, heat retaining knit uppers.

Durable:

Nike argue the shoes can last well over 600 miles.  Our pair with 600km logged are still awesome shoes. They have definitely become a little flat, however, they still feel better than some 'new' shoes we have run in over the years. Durability is subjective, some elite runners ditch shoes on a monthly basis, but for us mortals, these shoes go the distance.  

Uncool things about this shoe
Outsole Wearing:

The outsole is mainly React foam, there is some strategic harder rubber placed under the toes and heel. The React foam that is exposed to the ground does wear quickly. Even after 20-30km you can see the grooves starting to flatten out. This may make the shoes less grippy in wet conditions. But as a whole we didn't feel as though the obvious wear took away from the performance of the shoe.

Hard to get on:

The fit can be a bit tight when you first try to put these shoes on. The fly knit sock like design makes it quite tricky to get your foot into the shoe, but once on, the fit is very snug (sock like indeed).  This isn't a legit issue, as who cares if it takes a few extra seconds to get your shoes on, and once the shoes have been worn a few times they tend to loosen up and this becomes less of an issue.

Insole Movement:

We found the insole moved around a bit during runs and tended at times to bunch up. Not an issue for those of you with orthotics. And to be honest not a big issue for those of us without orthotics, but both testers did experience some insole bunching from time to time.

To buy or not to buy?
Epic react shoes are legit, and here to stay.  Good old EVA midsole shoes still have a place and aren't going anywhere. Brands like Hoka, New Balance and Mizuno; they still rely on EVA based technology, and many runners simply love how traditional EVA shoes feel. However, Nike have created another option, for those who can afford the extra money, and for those who like running in very soft, yet bouncy shoes.
Both testers agree the React midsole is far superior to TPU midsole shoes, Nike have raised the bar.  Watch other brands come out with their own 'proprietary' synthetic rubber midsoles, just a matter of time.
Disclaimer: Runner's Tribe bought a pair of Epic Reacts with company money,  Nike did not pay us to write this article. Runner's Tribe doesn't work for Nike or any shoe brand.