(c) Runner's Tribe
Disclaimer:  We were not paid a cent for this article.
The most famous daily trainer of them all, the Nike Pegasus, is back with their 36th edition. For those who loved the Peg 35 then you can rejoice, as the 36 has only some very minor tweaks.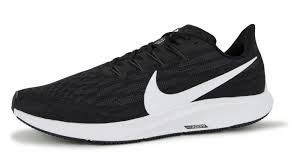 Specs
Km's run during testing process: 380
Testers: One road/track runner.
Surface: Road or light to moderate trails.
Purpose:  Everyday high mileage trainer. Good for easy runs, long runs or casual workouts.  For non-elite runners it is fine for race day too.
Pronation: Neutral.
Stack Height: 28mm heel. 18mm forefoot.
Heel-to-toe-drop/pitch: 10mm.
Weight: See the below table for brand comparisons:
Men: 9 US:  252g.
Midsole:
Cushlon (Phylon)is a full-length midsole foam that delivers plush, resilient cushioning.
Full-Length Zoom Airdelivers a smooth and responsive ride that is dispersed evenly across the shoe
Upper: Mesh.
Outsole: Standard full-length rubber outsole.
Flexibility: Moderate.
Toe Box:  Narrow.
Durability: Excellent.
Density of midsole: Moderate. Not as soft as an epic react, Peg Turbo or say a Hoka Clifton.
Heel cushioning: Moderate.
Forefoot cushioning: Moderate.
Heel counter: Hard/rigid, doesn't collapse easily.
Fits: Runs true to size.
Marketing Hype: Pretty mellow.
Price: $180.00 AUD at Nike Australia.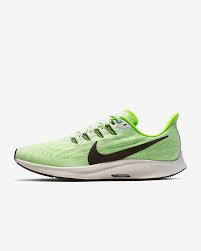 Against some rivals
| | | | |
| --- | --- | --- | --- |
| Shoe (all size US 9 Men | Weight (grams) | Drop(MM) | Stack Heights (forefoot/heel cushioning) |
| Nike Pegasus 36 | 252grams | 10mm | 28mm/18mm |
| Hoka Clifton 6 | 255grams | 5mm | 29mm/24mm |
| Nike Vomero | 281grams | 10mm | 27mm/17mm |
| UA Infinite | 295 grams | 8mm | 29mm/21mm |
| Adidas Solar Boost | 301grams | 10mm | 28mm/18mm |
| Asics Nimbus | 315grams | 10mm | 31mm/21mm |
| New Balance 1080 | 283 grams | 8mm | 30mm/22mm |
| Mizuno Wave Rider | 289 grams | 12mm | 32mm/20mm |
| Brooks Glycerin | 309 grams | 10mm | 32mm/22mm |
| Brooks Ghost | 286grams | 12mm | 29mm/17mm |
| Nike Epic React | 224grams | 10mm | 28mm/18mm |
To be fair to the other brands above, the Pegasus is more of a lightweight trainer and many of the others are more highly cushioned shoes. With the Pegasus you get less cushioning than say the Hoka Clifton, but the differences are minor, and the Peg 36 is light whatever way you cut it.
Cool things about this shoe
True to the Pegasus range:   Compared to the 35, nothing significant has really changed.  The Peg 36 has the same midsole and outsole, so the feel of the ride is the same. The only minor changes involve the upper design which has been made thinner in an attempt to make it more breathable. I can't notice a difference.  Also, in an attempt to shed some extra baggage, the tongue has been made thinner as well.
Lightweight, snappy, versatile:  With Pegasus shoes you can do anything in them. From long training runs, to gym sessions, to tempo sessions.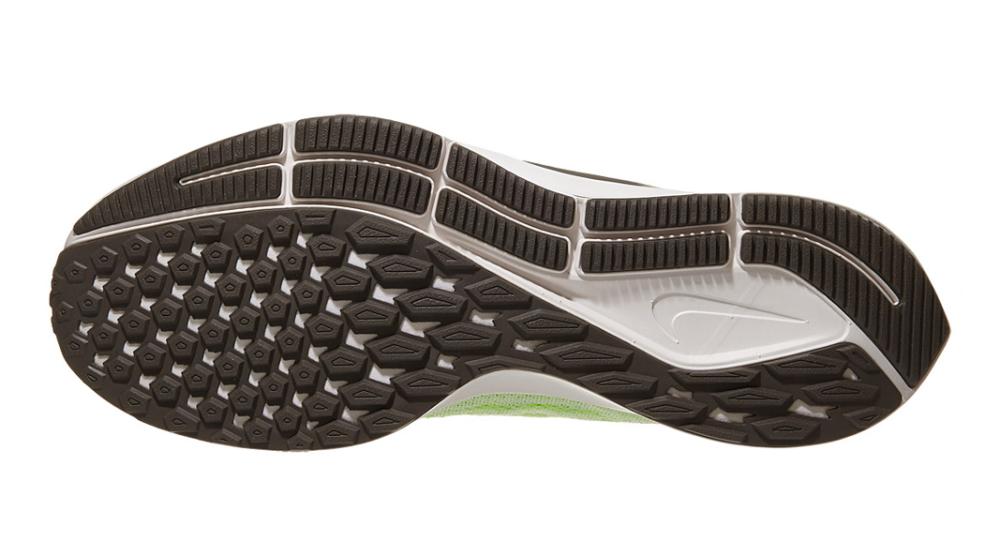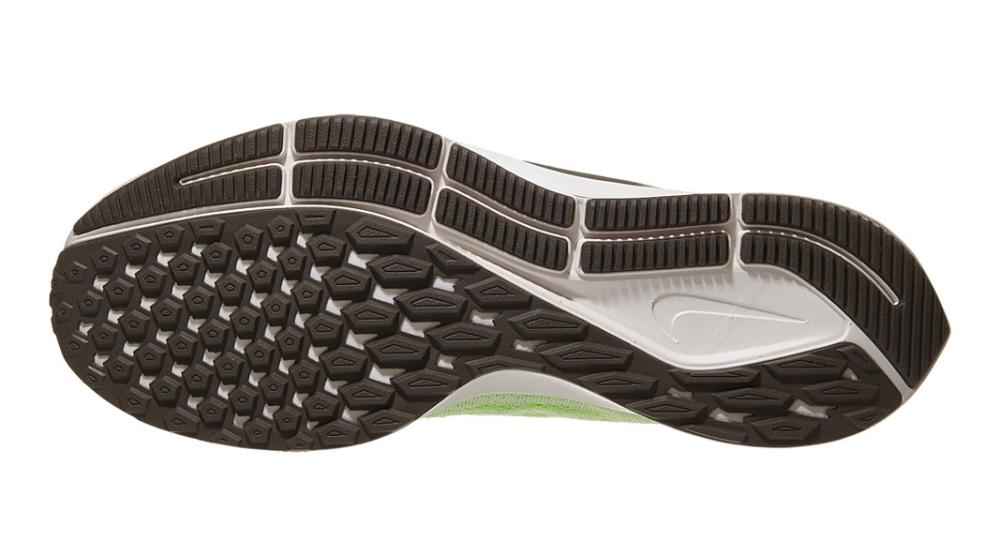 Uncool things about this shoe
Narrow:  I've always found the toe boxes of the Pegasus range very narrow. I have incredibly narrow feet, but I still feel like they are tighter than they need to be, and I feel my big toes get squeezed together a great deal with their pointy toe box.
Cushlon midsole:  Cushlon is made from Phylon, which is a form of EVA, a cheap material that has been used for decades. The durability of this Cushlon isn't as good as say the React foam found in the Epic React shoes. But on the flipside, everyone is used to Cushlon, and if Nike changed the feel of the foam, they might lose a lot of fans who are perhaps resistant to change.
To buy or not to buy?
It is probably one of the safest bets on the market, and also the most popular, for a reason. The shoe is versatile and lightweight.  Due to its age it may not be the most exciting option on the market, but with the Pegasus you know what you are going to get and at $180 it is a fair price.  Not meant for those runners who like a lower drop shoe, but for those that like traditional 10mm drops, it gets the job done.
Disclaimer:  We were not paid a cent for this article.
Written by Sam Burke for Runner's Tribe