Some of us have seen those unique new shoes, the ones with the strange pod-like midsoles.  Fad or legit? We smashed the ON Cloudflows (the shoe that broke the Ironman world record) through 800km of road and trails. Below is how they stacked up.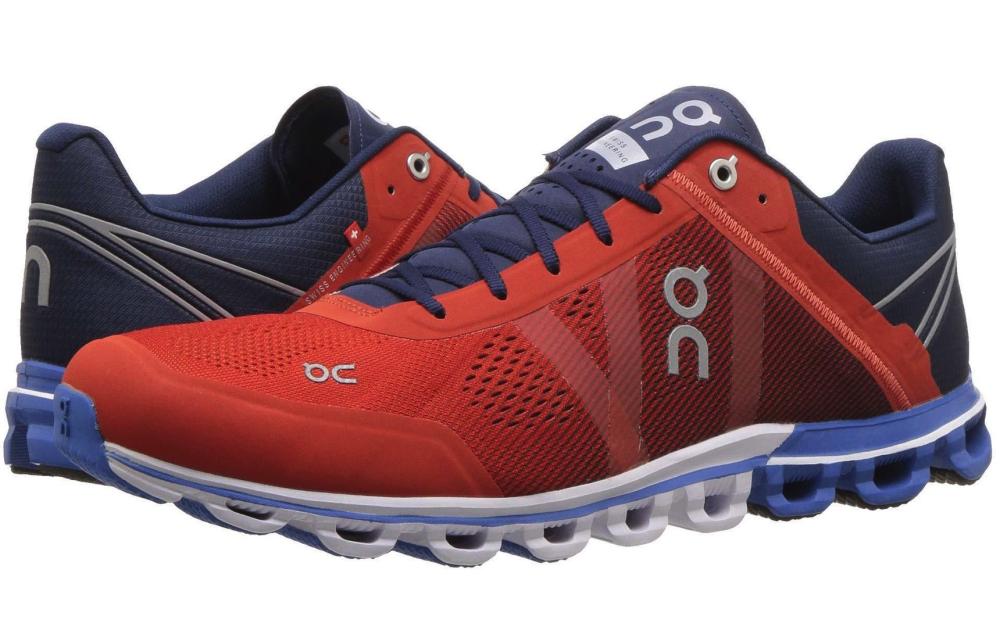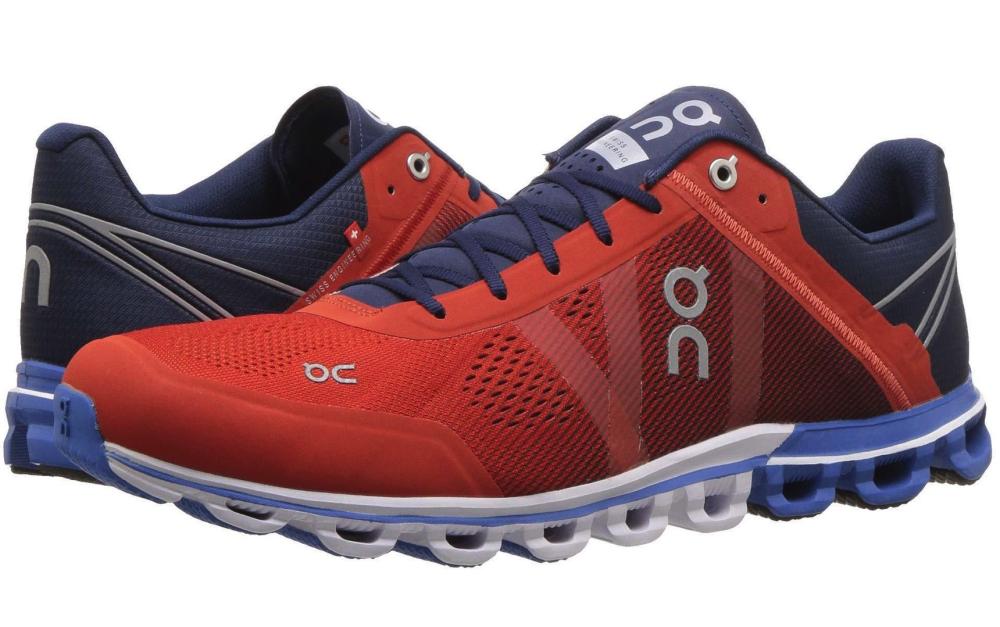 Specs
Type:

Neutral lightweight trainer. Ideal for tempo runs and faster efforts. Not a shoe for the bulk of your mileage, with a stack height of only 22mm (heel) it is really designed for sessions and shorter runs, or even road races.

Cushioning:

Moderate.

Upper:

  High quality mesh, feels Swiss, very impressive. Has a built-in sock that holds your foot in the shoe without slipping.

Midsole:

Rubber/EVA based pods. Has 18 individual cloud pods.

Midsole density

:  A firm ride, not a soft midsole. It doesn't feel like a cloud, whatever a cloud feels like.

Flexibility:

Very flexible.

Outsole:

Honeycomb slip pattern for grip, rubber for increased durability.

Weight:

8.2 oz men's size 9 (232 grams).

Stack heights:

22mm heel, 16mm forefoot

Drop:

6mm 

Heel width:

Medium to narrow.

Heel counter:

Relatively soft.

Sizing:

Fits a little large for some runners. Purchase half a size smaller than standard length running shoes.

Midfoot volume:

Medium to low.

Toe Box width:

Medium.

Toe box height:

Medium.

Arch height:

Medium.

Is it quick?

  Yes it is.

Cost:

$229.95 AUD. $160 USD.


Cool things about this shoe
Upper:

  One of the nicest uppers you will ever come across. A soft mesh blend with a built-in sock. The comfort factor is off the charts, you can totally run sockless. Furthermore, the upper is very durable.

Wider than normal toe box:

If there is one thing all podiatrists seem to agree with, it's that shoes that squeeze your toes together tight (like pretty much 99% of shoes on the market) are not ideal for efficient biomechanics.  The Cloudflow toe box is subtle and no near as wide as say an Altra shoe. But the toe box is far superior to most traditional running shoes in regard to its toe box width. The shoe isn't designed for runners with wide feet (just like Altra shoes aren't), they are simply designed to allow your toes to splay properly, preventing bunions and other feet/ankle problems. The toe box could be a tad wider still but it is ahead of most other brands.

Durability:

  The midsole seems to last longer than other EVA based shoes.  The durability may be up there with say Nike's React foam (rubber), Adidas's Boost (TPU), or Saucony's Everun (TPU).  We logged 800 km with our pair over a 3-month period, and it still has some running left.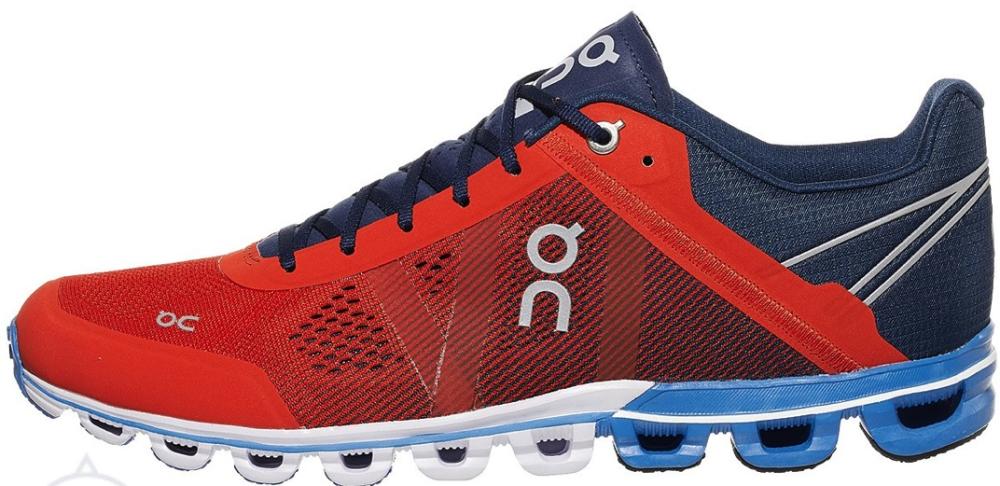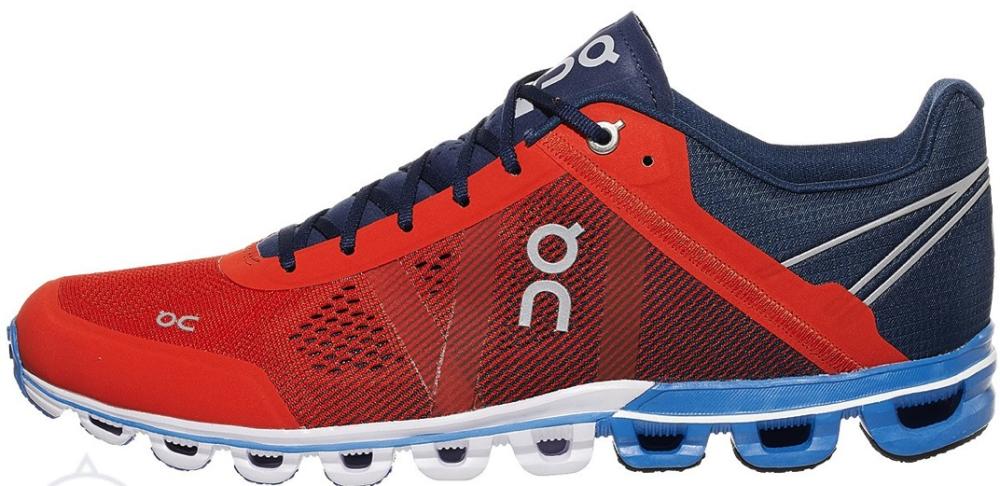 Uncool things about this shoe 
The laces

are a little thin. Yes, quite a lame point.

Rocks:

  On the trails one of the only annoying thing is rocks can get stuck between the pods. If you are a road runner, not an issue, if you are a serious trail runner, you will be stopping from time to time to pick out rocks.

 
Neutral ponderings 
Midsole firmness:

  The latest trend in the running industry is for a softer ride. Hoka with their soft EVA foam, Nike with their React foam, Adidas and Saucony with their TPU foams; these are all soft midsoles.  The Cloudflow is a firm to hard midsole. This is not necessarily a bad thing, it makes the shoes fast and ideal for races, but if you are after a soft ride, this isn't the shoe for you.

6mm drop:

A medium sit on the fence type drop.  But still keep in mind if you are used to 8-12mm drop shoes, this subtle change if done suddenly, is still enough to rip your calves and Achilles to shreds.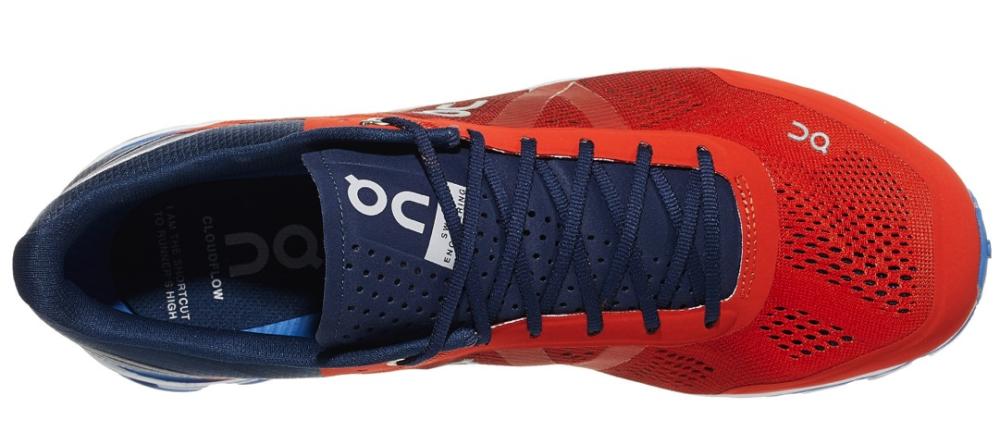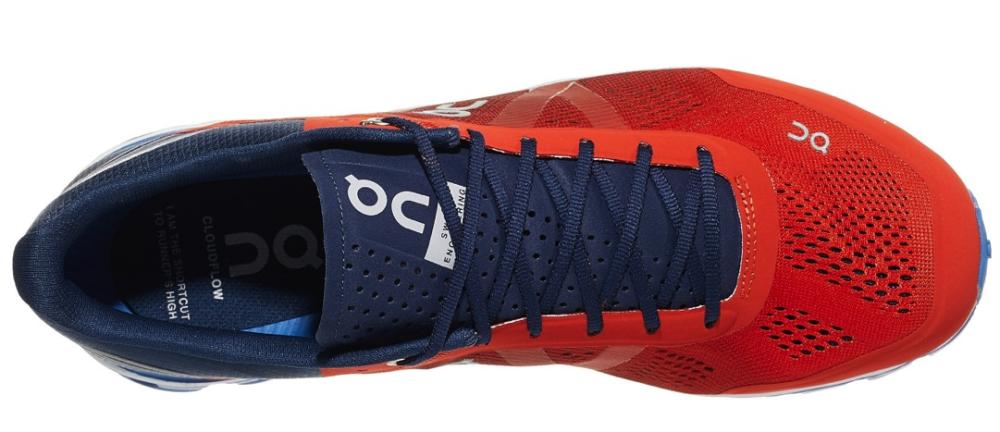 To buy or not to buy:
Cloudflow retails for $229.95 at ON Running's Australian store. It's quite expensive but the shoe is well made and durable.  If you are after something new, a change, something fast, firm and durable, and very cool looking, then Cloudflow is a great option.
Written by Sam Burke for Runner's Tribe
Disclaimer: Runner's Tribe were given a pair of Cloudflow for free. We receive free shoes all the time, some of our reviews are negative, some are positive. Either way, the free shoes keep coming. We like to think we offer fair and impartial reviews, but we leave it to the readers to decide that for themselves.