Payton Jordan Invitational Review – Stanford University
When we completed our preview of the Payton Jordan Invitational we focused in on three athletes, but we certainly didn't think that all three would produce such stunning results. Linden Hall, Lora Storey and Sam McEntee all exceeded even our initial expectations, with Hall the stand out of the trio with a superb 4.04.47 win in the women's 1500m. We take a look at the top 5 Australian performances from the meeting:
#1 Linden Hall (1500m) – 1st in 4.04.47 (PB, OQ)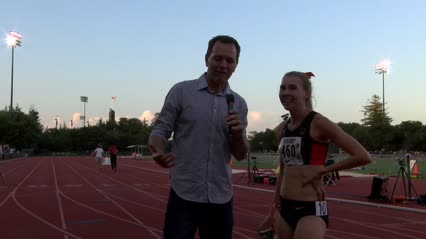 This was something that had to be seen to be believed. Entering the competition Hall had never run under 4.10.00 for the 1500m, but with the blistering final 400m of 62.76sec she not only put paid to some high quality opposition (in second was Gabriela Stafford 4.07.44) but she also all but assured herself of an Olympic berth. Put simply it was a performance that was hard to comprehend.
Some facts about the run:
It was the fastest time in the world this year, bettering the 4.06.77 from Jenny Simpson on April 29.
It was well under the Olympic qualifying time of 4.07.50
It bettered her previous PB of 4.10.41 by just under 6 seconds – set back in Heusden, GER in 2015
It moved Hall up to no. 4 on the Australian All-Time ranking list – just behind Zoe Buckman's 4.04.09 from 2014
It moved Hall up to no.10 on the Australian Power Rankings for 2016 (1,170pts)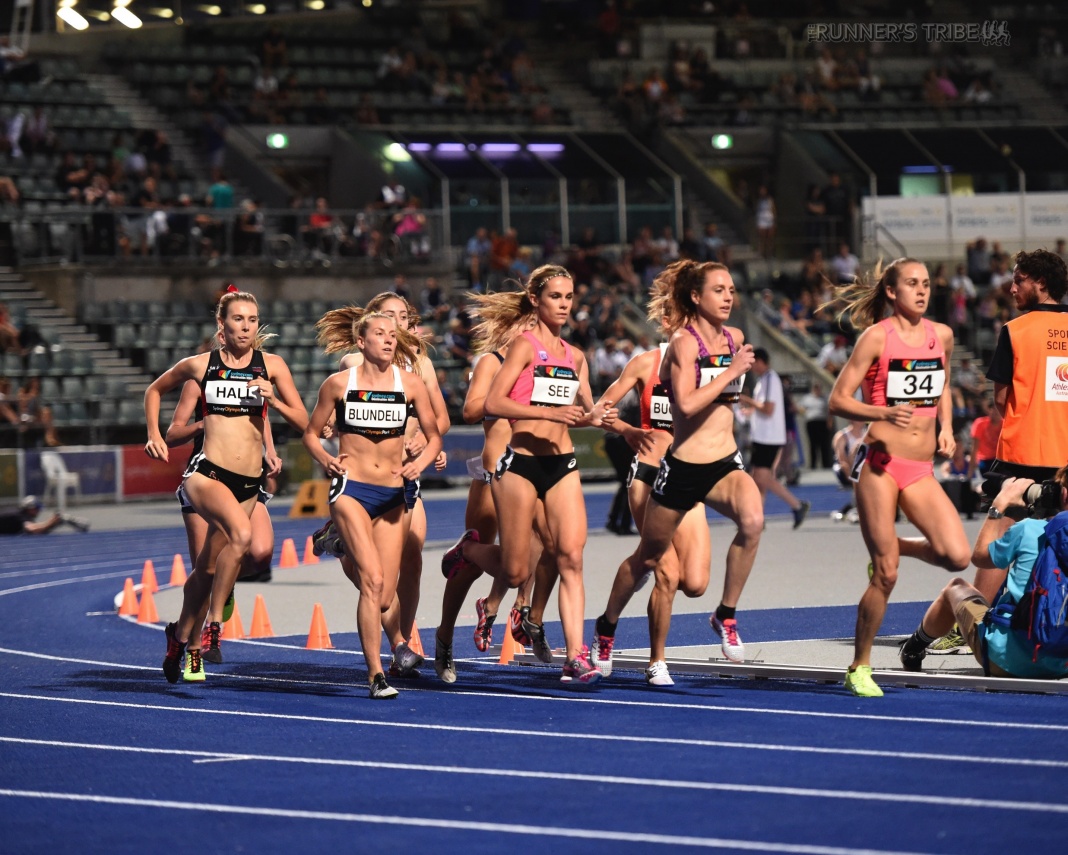 To put it into some perspective Hall's improvement is equivalent to a female 200m sprinter going from a PB of 23.07s to 22.65s – which is very much in line with what Ella Nelson has done so far in 2016 (23.04s to 22.53s).
Hall's progress in the 1500m:
2006 (15yo) – 4.27.56
2007 (16) – 4.29.86
2009 (18) – 4.29.94
2010 (19) – 4.23.41
2011 (20) – 4.23.37
2012 (21) – 4.22.84
2013 (22) – 4.15.51 (first big breakthrough)
2014 (23) – 4.16.42
2015 (24) – 4.10.41
2016 (25) – 4.04.47 (did this just happen!)
It just goes to show that Australia is experiencing a new wave of talented athletes coming through in 2016 – lead by the likes of Nelson, Luke Mathews, Morgan Mitchell, Brooke Stratton and the list goes on. It's an exciting time for all Australian athletics fans – and it just happens to be an Olympic year.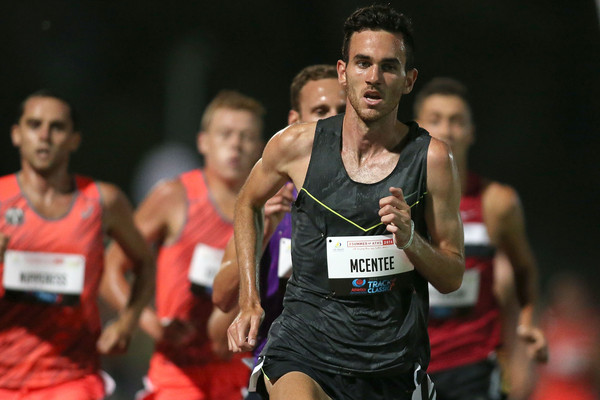 #2 Sam McEntee (5000m) – 4th in 13.20.72 (PB, OQ)
There was no doubt that McEntee had an OQ time within his grasp, and it was just a matter of time before he produced the required time on the track. in the end he only need one race outside of Australia to produce the time, with an excellent 13.20.72 that saw him finish within 2.2 seconds of the eventual winner, Shadrack Kipchirchir (13.18.52).
Although he couldn't match Kipchirchir's final 400m of 55.76 (McEntee ran a 58.76 final lap), he again showed that he is clearly on the upward curve in what should be a very interesting career to watch unfold. A 3.36.81 (1500m) / 7.48 (3000m) suggests that he has the attributes to become a very good 5000m athlete, joining another quality 5000m athlete in Rio – Brett Robinson.
#3 Lora Storey (800m) – 1st in 2.01.67 (Section 2) (PB)
Will Lora Storey ever go back to the 400m hurdles? Well after her performance in Stanford we think that the two lap event might just take precedence over any other event in the immediate future.
After not exactly setting the world on fire with her last run (a 2.05.11 for 4th at the National Championships), 26 year-old Storey came to Stanford just looking to make further improvements, that had already seen her jump from a 2.05.84 at the end of 2015 to a 2.02.68 in early 2016. Within one race, albeit a fast one, everything has quickly changed – with Storey now contemplating what it could be like to line up in an 800m at an Olympic Games.
A 2.01.67 performance from Storey was within 0.17sec of the OQ time, and was achieved off the back of a very controlled 58.56sec first 400m. She decided no to go with the early pace (Jessica Smith, PB of 1.59.86 – went through in 57.45sec), and it paid off as she went past Smith for a quality win. Now she prepares for two more meeting in the United States, now knowing that an Olympic berth is well within her grasp.
#4 Patrick Tiernan (5000m) – 9th in 13.25.78 (PB)
A fantastic run from the Villanova star middle distance runner, just outside of the OQ time of 13.25.00. Tiernan would have made it three Australians with the OQ in the men's 5000m, but still with ample time left before the qualifying period ends on July 11.
Tiernan has been looking for a breakthrough run, ever since his 13.31.25 run from 2014. A 7.48.55 over 3000m indoors earlier this year pointed to a big year for the 21 year-old, and it looks to be working out just as many had planned (apart from just missing the OQ!).
#5 Stewart McSweyn (3000mst) – 2nd  (Section 3) in 8.40.95 (PB)
McSweyn just keeps on breaking Tasmanian records for fun, and he did it again smashing his previous best from the National Championships of 8.49.24. he now heads over to Japan to see if he break yet another Tasmanian record, and become the first athlete to break 8.00.00 for the 'flat' 3000m. He has also run a 13.41.74 for 5000m in 2016, so you would expect that a time around 7.55.00 would be on the cards for the up and coming steeplechaser/distance star.
All other Australian results from the Payton Jordan Invitational can be found on our Results page – by clicking here.