Did We See a Glimpse of Rio in Canberra and Adelaide?
After a super Saturday of results (and a few from Sunday's Ocenaia and Australian 20km Race Walking Championships in Adelaide) we are starting to see a glimpse of what our stars of the sport could produce at the Rio Olympics in August.
Already in 2016 we have been lucky enough to see five world class performances, and four of the performances have been produced by athletes under the age of 24. They are:
Alana Boyd [pole vault] – new National record of 4.77m (31 years old)
Brooke Stratton [long jump] – 6.94m, moving to no.2 on Australian all-time ranking list (22 years old)
Dane Bird-Smith [20km Walk] – 1:20:04, new PB (23 years old)
Damien Birkinhead [shot put] – 21.21m, moving to no.2 on Australian all-time ranking list (22 years old)
Ella Nelson [200m] – 22.53s, moving to no.7 on Australian all-time ranking list (21 years old)
All of the above athletes are now in the mix to make the finals in Rio, and you would have to say that one or two could easily be in the mix to snatch a medal. This is all based on the below world rankings by year – ranked by the performances achieved by each of the five athletes in 2016.
[supsystic-tables id='6′]
As you can see in the table above, Boyd's 4.77m would have placed her well within the world's top-10 in any of the 4 years detailed (2012-2015). In 2012 she set her previous Australian record of 4.76m – and went onto finish 11th at the London Olympics. In 2016 the performances already being achieved in the women's pole vault have been very impressive – including 4 athletes already clearing 4.80m+ indoors (including 3 from the United States – with Jenn Suhr leading the way with a World Indoor Record of 5.03m).
Another interesting event is the women's long jump, with Stratton's recent PB of 6.94m at the Canberra Track Classic now placing her in the top echelon of jumping around the world. It should be noted that in 2012 (the last Olympic year) the 8 women who jumped over 7.00m were split between, USA (3), Russia (3) and Belerus (2). Therefore if you exclude Russia from the equation you have 5 jumpers left  and many of these didn't actually go on and perform well at the Olympic Games. In fact if Stratton had jumped 6.94m in London she would have taken home the bronze medal. That would have been the case again in 2008, at the Beijing Olympics.
Dane Bird-Smith is one athlete who will also benefit from the exclusion of any Russian walkers, and if he can walk anywhere near 1:19:00 or 1:20:00 he would have to be confident of matching or bettering his performance from the 2015 World Championships (where he placed 8th). A medal in Rio is also well within reach for the extremely talented walker.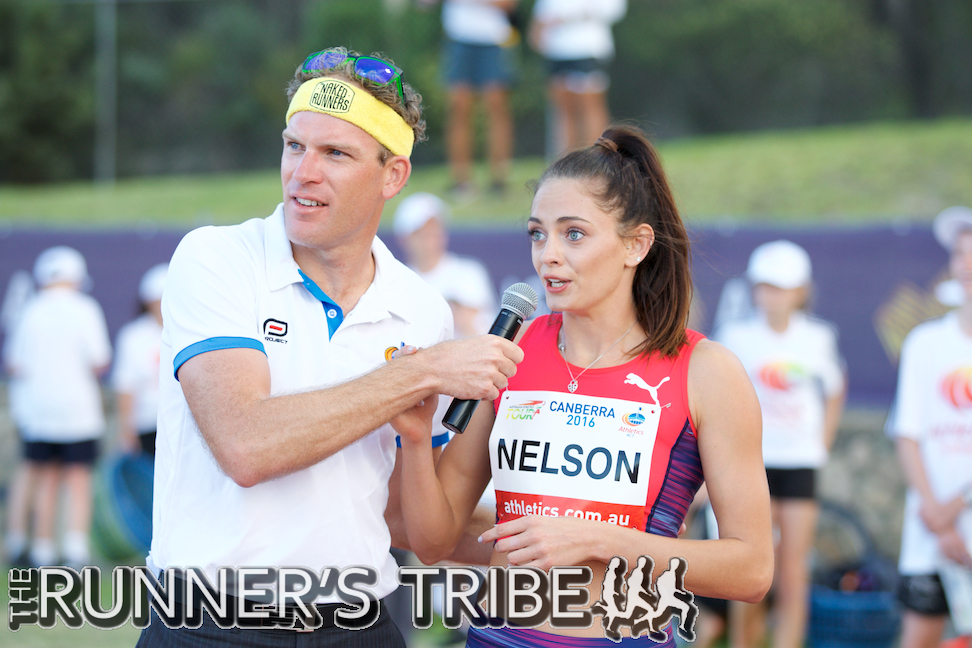 Nelson is also on the march, and is clearly one of most improved athletes of 2016. Her 22.53s (-0.2) PB at the Canberra Track Classic has now pushed the sprinter into the worlds top-20, and again there is every conceivable chance that she could also push for an Olympic final. Although you could say that the depth in women's sprinting is on the rise (especially at the very top in the 200m), Nelson is achieving results that sprinters around the world would be sitting up and taking notice of.
In saying all this we have yet to see the likes of Sally Pearson or Dani Samuels, and have only recently seen 2015 World Championships silver medallist in Fabrice Lapierre hit the runway in 2016 (he paced 2nd in Glasgow with an excellent 8.08m on Feb 20). We have also just seen Mitchell Watt return to competition, and we will need and wait and see how far he can go in 2016. There is also one of our very best athletes of all-time – in walks sensation Jared Tallent.
Coming back from injury are also our star throwers in Kim Mickle and Benn Harradine – both very capable of picking up medals in Rio if their bodies actually allow them to.
So in summary we have been witness to some incredible world class performances in 2016 from our Australian stars, and the best part of it is the fact that it's still only February. With the likes of Alex Hartmann, Melissa Duncan and Josh Clarke also shining on the domestic scene, plus some fantastic battles from Luke Mathews and Ryan Gregson in the 1500m – we are already waiting with great anticipation at what could take place at both the Sydney Track Classic and Melbourne World Challenge and then at the National Championships.
[tnc-pdf-viewer-iframe file="http://runnerstribe.website/wp-content/uploads/2016/02/2016-IAAF-Rankings-AUS-Points-Men_Women-3.pdf" width="925″ height="450″ download="true" print="true" fullscreen="true" share="true" zoom="true" open="true" pagenav="true" logo="true" find="true" language="en-US" page="" default_zoom="auto"]
Robinson Moving On Up with Strong 3000m in Boston
Excerpt from the New Balance indoors, Boston article featuring Aussie Brett Robinson, who ran a phenomenal race coming in 2nd to a world class field in the 3000m.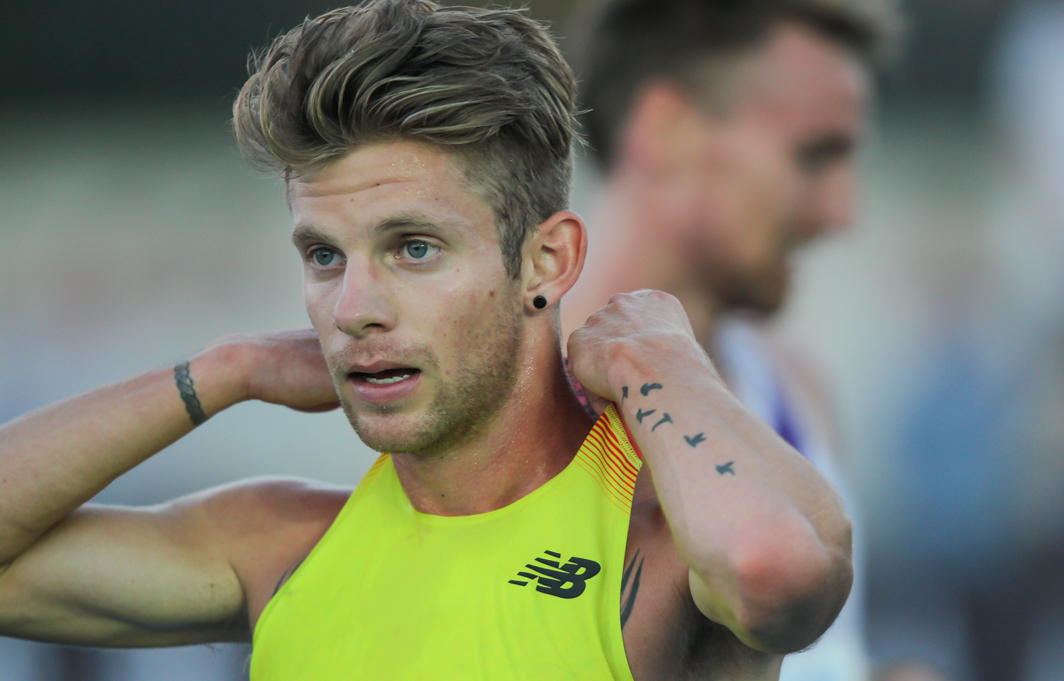 Continuing the Ethiopian tradition of wins on the Reggie Lewis oval was Dejen Gebremeskel. The strongest man entered in the 3000m, Gebremeskel slowly but surely put pressure on the competition. With 600m to go it looked like the Olympic silver medalist at 5000m would run away with the win, yet Australian Brett Robinson stayed close on his shoulder. With no indoor track experience, Robinson ran into uncharted waters as he took the bell with Gebremeskel.
Robinson hung tough, but was no match for Gebremeskel's finishing kick. The 26-year-old won in 7:42.94 to Robinson's 7:44.29, while Lawi Lalang (7:45.07) and Isiah Koech (7:46.50) rounded out the top four.
Also read more about Melissa Duncan's record breaking performance in Boston – click here