Steve Dinneen: Balancing Act – feature by Grace Kalac – Runner's Tribe
"If you want something done, give it to a busy person" is one of Steve Dinneen's favourite sayings.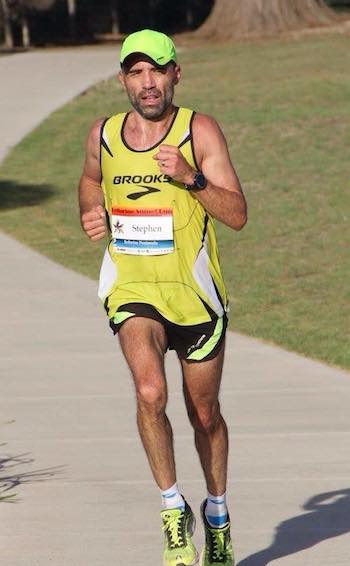 On a standard day, he is out the door by 6.25am, ready to treat his first osteopathic client at 7am. He'll work back to back clients until 2.30pm. Next, he'll collect his daughter Brooklyn from childcare. Suddenly, it's training time. Dinneen will devote the next few hours to running rings around the track with his training squad, 'Dinneen Runners'. An avid member of Box Hill Athletics Club, Dinneen is now renowned for running at least 20km every day for the past two years. After more than 14,600kms, he is stronger than ever.
A drive home, a quick shower and dinner, and it's time for his favourite part of the day – bedtime books and cuddles with Brooklyn.
Dinneen rations out the remaining hours of the day. He'll write up programs and communicate with the 30 athletes in his squad, read the latest running and osteopathic articles, and spend time with his wife Mel.
Dinneen doesn't waste time. He believes that being "organised, flexible, prepared for anything and getting the right balance in life" is key to navigating through his busy lifestyle, alongside enjoying what he does.
And after years of trial and error, he has discovered the perfect balance.
In March this year, Dinneen, 37, took line honours in the 35-39M 3000m at the World Masters Championships Indoor, in Daegu, South Korea.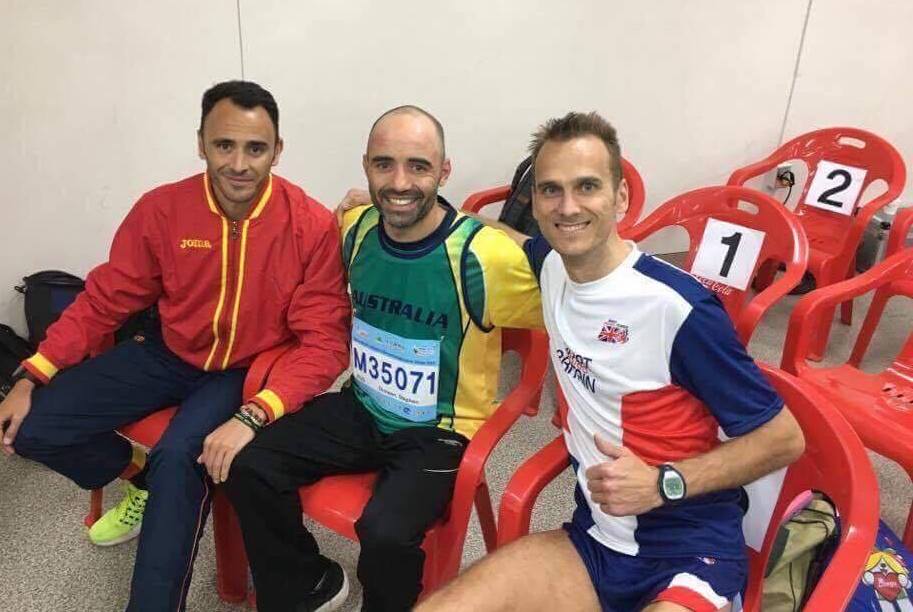 "After three disappointing years of chasing a dream marathon result I decided I needed a change of scenery. I went back to my humble running beginnings of middle distance track knowing that if I was to stay competing and potentially try for another marathon one day I needed a change now," said Dinneen.
The 200m indoor track in Daegu was foreign territory for distance-fanatic Dinneen. However, he adapted to the sharp bends and tactical manoeuvres, making his move for home with 250m remaining and not looking back.
"Crossing the line for the win was that feeling you just want to bottle and hold on to forever. It was nice to finally get some success," Dinneen said.
Tenacity and diligence have steered Dinneen through his athletic career, which has been nothing short of atypical. While he dabbled in high-school cross country, a childhood of team sports followed by an array of niggles in his twenties saw Dinneen disregard a running career until he was 27.
By 2009, two years of consistent training later, Dinneen's personal bests had dropped to 3:48 (1500m), 14:05 (5km) and 29:08 (10km). He travelled to Kenya to continue to build his training foundations. Little did he know, he was yet to face his biggest challenge.
An old football injury, osteitis pubis, soon flared up. Dinneen returned to Australia to undertake major groin surgery, with his surgeon advising that he should prepare for a future without running.
"Everything was against me, and the doubters got louder," said Dinneen.
In his typical sanguine nature, however, Dinneen defied all odds. After nine months of rest and rehabilitation followed by 15 months of consistent training, Dinneen represented the green and gold in Japan's Ekiden relays at the age of 32.
"Making the Australian Ekiden relay team would have to be one of the best [achievements] for several reasons. Firstly, what an honour to represent your own country, I loved it and will never forget it. It was also such an achievement because when I started running in my mid 20's several people doubted and knocked my ideas of wanting to compete, let alone see if I could make a state and national team," said Dinneen.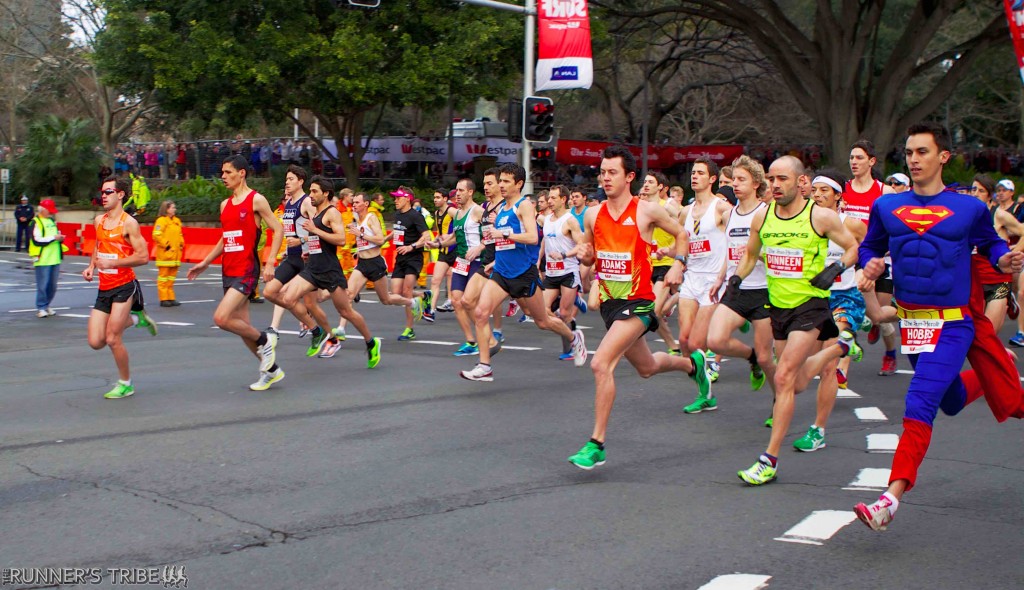 Luckily for Dinneen, his career as an osteopath proved fundamental to his post-surgery recovery. His osteopathic knowledge, as well as his sporting achievements and past work as a personal trainer, also nudged him towards his new-found passion for coaching.
"Coaching kind of found me, in that people started asking me for advice on running, health, fitness, injuries, cross training, gym, diet, recovery, racing, core and so on," said Dinneen.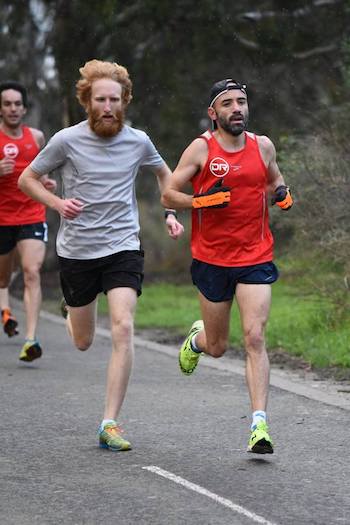 Not long after, Stephen and Mel Dinneen established Dinneen Runners. The ever-expanding Dinneen Runners squad caters for all runners, from the "couch to 5k" beginners all the way to elite athletes.
"I know the value of good quality advice and how potentially damaging poor advice can be to one's training. I have been very fortunate to have had some great coaches, which has helped shape me into the coach I want to be," Dinneen said.
"I feel that it is an honour to coach and I love helping people achieve their goals, whatever they might be. The best part is being on the journey with them."
In the interim, Dinneen will continue running to better his best, his marathon goals firmly in sight. In the long term, he hopes to run "for all the none competitive benefits – health, fitness, fun, social, enjoyment and adventure."
And his advice to aspiring runners in the later stages of their career?
"You have nothing to lose. Build into a good program, stay on top of your injuries and enjoy the competition. Being healthy, fit and active will help you in other aspects of your life. The later your start getting fit the harder it will be."