Written by Jaryd Clifford – Runner's Tribe
A grimace flickered across his face. Hopping from one foot to the other, his restlessness foreshadowed the chaotic frenzy that would soon ensue. Clad in Nike's famous green speckled racing kit, the willowy figure of Stewart McSweyn stood poised on the precipice of a transformative performance. It would be an affirmation to the arrival of Australia's next great hope, the newborn challenger to the might of African dominance. The boy from King Island would come of age under the intense glare of the Brussel's lights.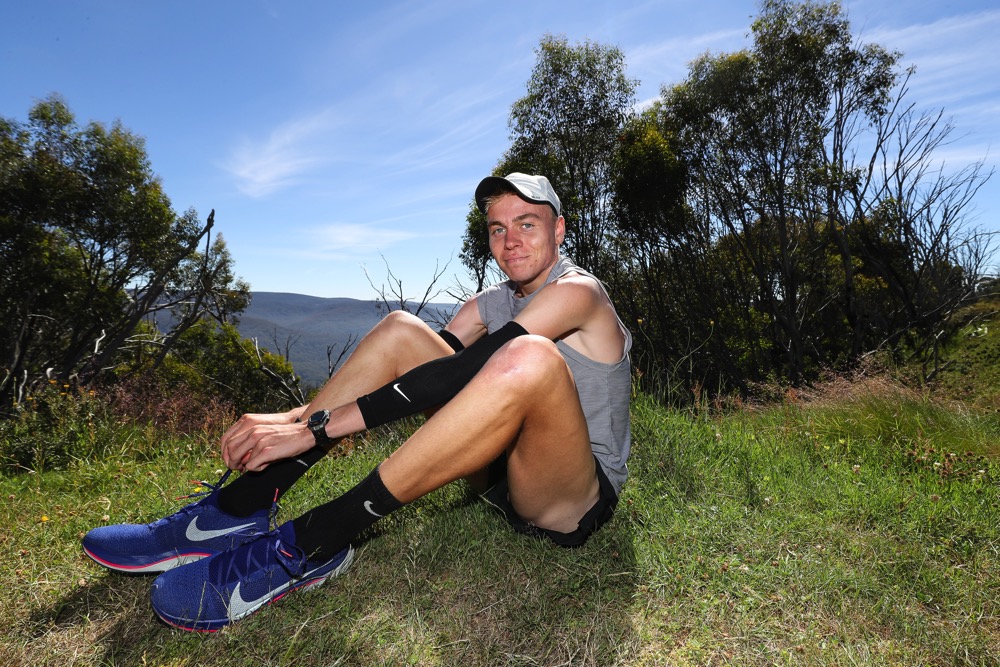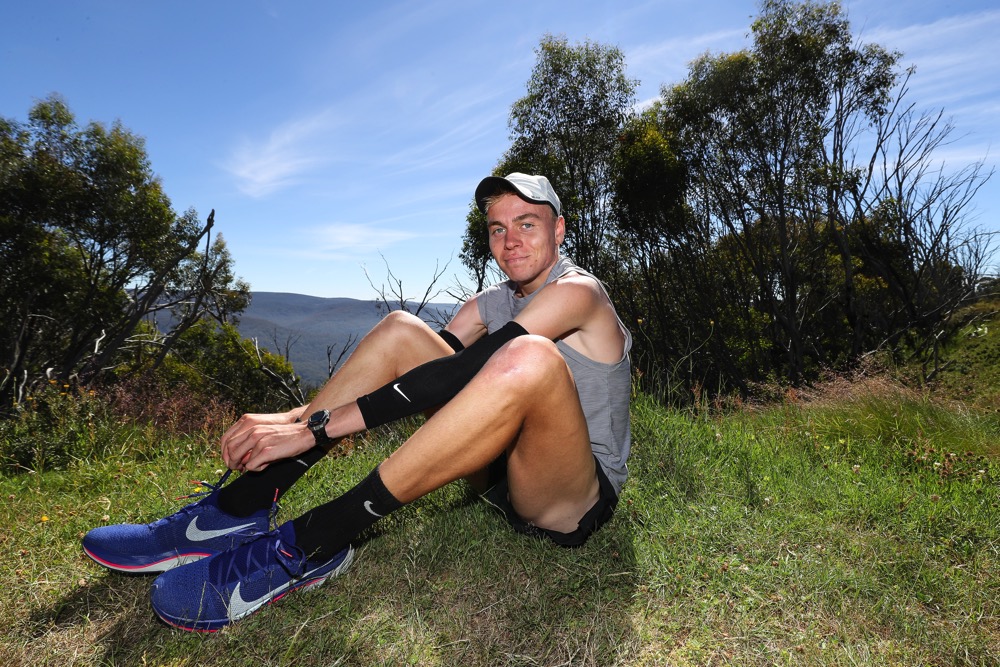 The 5000m at the 2018 Diamond League final wrote itself into the history books as one of the unforgettable classics. Led home by Selemon Barega (ETH) in a world junior record of 12:43.02, eight runners broke the coveted thirteen-minute barrier. For the lone Australian, the swift early pace decreed that it would be a race of will. Gritting his teeth, McSweyn emptied himself for the sole purpose of holding on. With a last ditch effort, he crossed the line, a clumsy assortment of limbs sprawled across the track. His time: 13:05.23 – the second fastest Australian of all-time.
"I was confident going in, but it's a Diamond League final. You've got the twelve best guys in the world. I was definitely nervous because you know if you don't run well you're going to get beaten by a bit,' McSweyn says. "The moments after the race felt pretty surreal. I probably hadn't even imagined getting close to the thirteen-minute barrier this season. So, to be able to go five seconds off on such a big stage as the Diamond League final was a huge moment for me."
Despite the magnitude of McSweyn's performance, the result did not come as a shock. Highlighted by a string of races, in which he shattered his personal best times, the season had already served as a breakthrough. Not seeming surprised at his meteoric rise, he credited his success to a bout of consistency, as well as his esteemed training group led by coach Nic Bideau.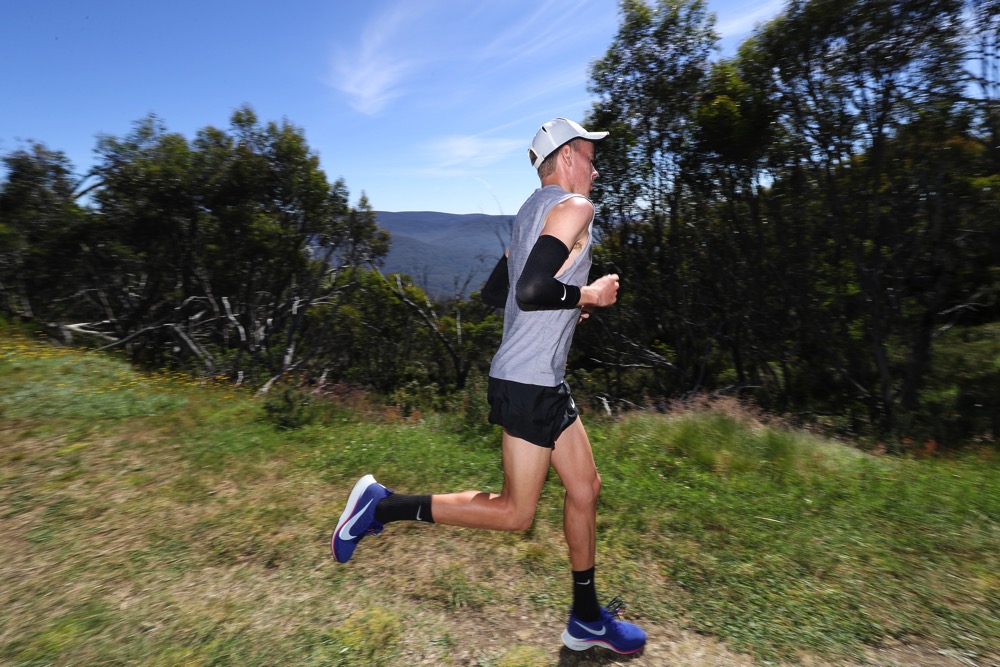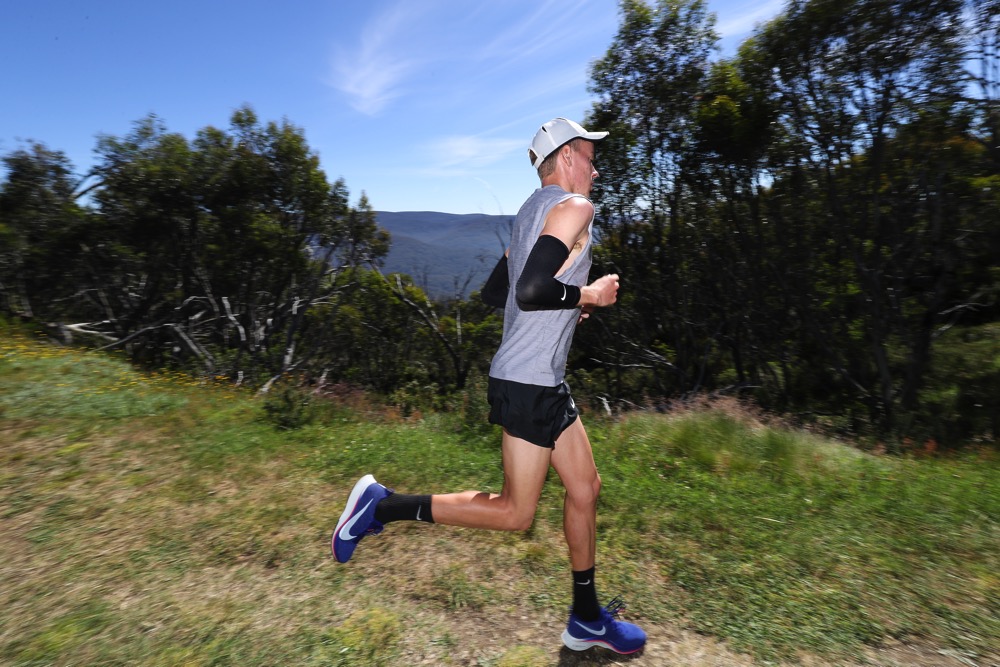 "I think in 2018 I was pretty lucky. Everything kind of went to plan. Coming off a home Commonwealth Games (where he placed 5th in the 5000m and 11th in the 10,000m), I was lucky that I was able to stay healthy and have a good block of training leading into the European summer," McSweyn says. "I think I was lucky that with my Melbourne Track Club (MTC) teammates I've just got a strong group, whether it's in Australia or across the world to train with. I think that made a big difference."
Having cemented himself as a regular oddity amidst the predominantly Kenyan and Ethiopian fields on the international circuit, McSweyn returned to Australia to defend his Zatopek 10,000m title. However, even in a more familiar setting, he still managed to stand out from his rivals. Rather than sporting the traditional track spikes, he opted for the much-hyped Nike Vaporfly 4% Flyknits instead. It was an unorthodox decision.
"I'd raced previously in the 4%, and I had just felt amazing. I was like 'I may as well try them on the track', and just because the track is flat as well, [the shoes] just felt so efficient,' McSweyn says. "I just felt like I was running on my toes. Just so smooth. So, it made it a pretty easy decision to try them on the track."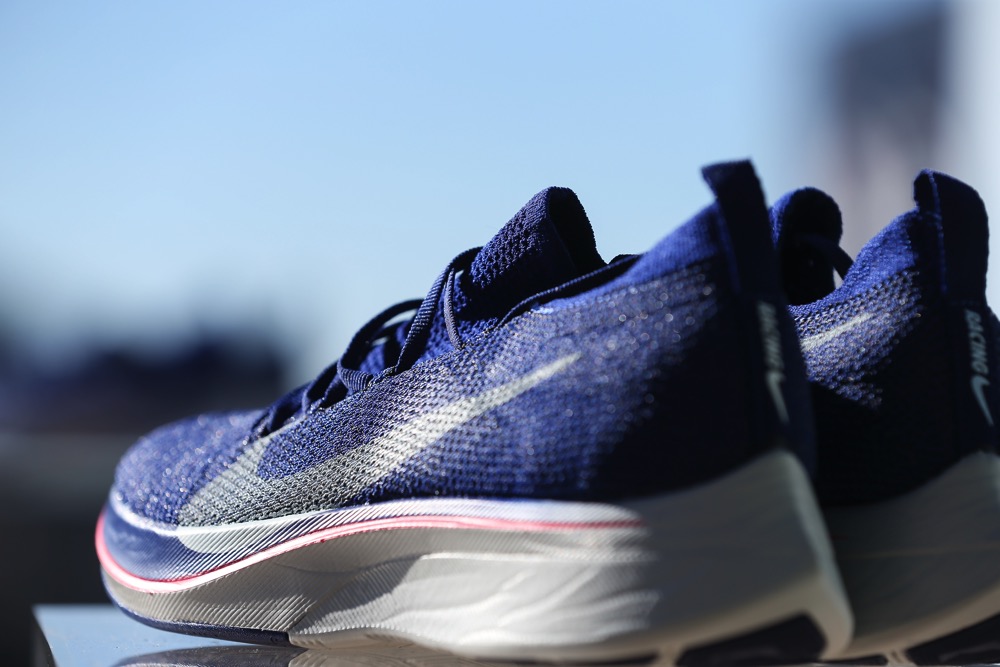 After battling unfavourable conditions, McSweyn took a commanding victory in a personal best time of 27:50.89, making it back-to-back wins at the prestigious Zatopek meeting. Heaping praise on the innovative shoe, the result justified his belief in its unrivalled quality.
"I think the fact that I wore the 4% on the track for the 10k at Zatopek shows how good the shoes are. I wore them previously for the Burnie 10 (where he broke the nineteen-year-old course record running 28:03), and they just felt amazing. I just felt so efficient running in them, so I didn't see any reason why I couldn't convert it to the 10,000m on the track," he says. "Zatopek was a pretty tough night weather-wise, but the shoes felt unbelievable. I think that definitely helped in my performance, to put on the show that I did that night."
After continuing his winning form at the annual Tasmanian carnivals, McSweyn headed to the trusted trails of Falls Creek to hone his fitness for the 2019 season.
"Personally, I've always run well off altitude, so I think it makes a huge difference if you can get a good block of training up there. You genuinely run well off it,' he says. "But I think for us – I'm just lucky that I've got a good group around me, and I think that makes a big difference being able to do every run with those guys on training camps. Whether we go to Spain, or we're in Falls Creek, I think the training group environment makes as big a difference as the altitude itself."
With the new season on the horizon, McSweyn is determined to prove his calibre against the very best. With his sights set on running faster than ever before, a world champs medal is not entirely out of the picture.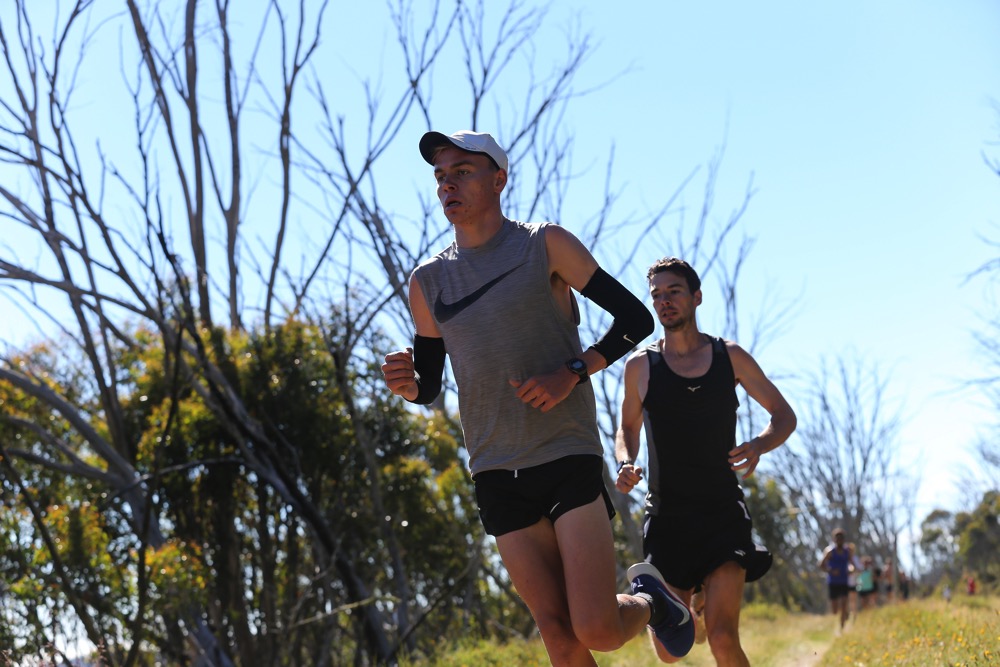 "Right now there are a few events that I'm in the top-ten [Australian's] all-time. I'm second for the 5000m, second for the 3000m (7:34.79), so I'd love to chase some of those Australian records," he says. "But overall it's a world champs year. I'm hoping to have a good Diamond League season again, and then see what we can do at world champs. If everything goes to plan, I shouldn't be too far off at least making the final, if not being close to a medal. That will be the goal."
Inevitably, these ambitions attract comparisons with Craig Mottram, who is arguably Australia's greatest distance runner of all-time. However, McSweyn is quick to deflect such comments.
"I think he was definitely the greatest all-time Australian distance athlete. His times across so many distances are world class, which outlines how good he was," he says. "To reach his level would be phenomenal. But I'm still a long way off, so I'm just focussing on my own progression, and trying to improve on the improvements I made in 2018.
As for chasing Mottram's records, McSweyn is modest.
"I'm getting closer to a couple of Mottram's national records, especially the 3000m (7:32.19)," he says. "However, his times are world class marks, and he was a superstar of the sport. It definitely won't be easy."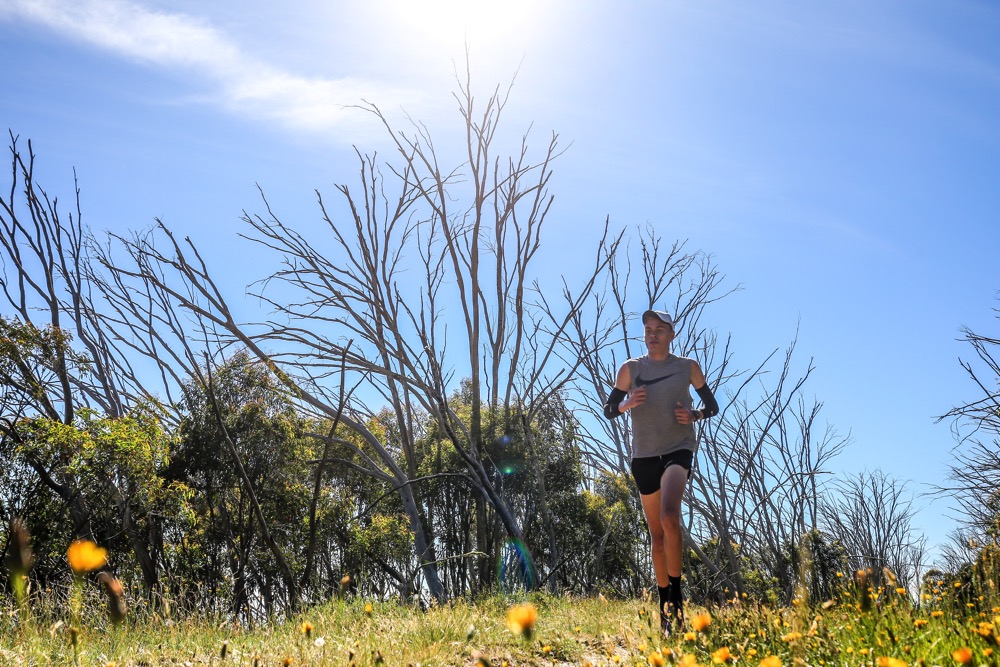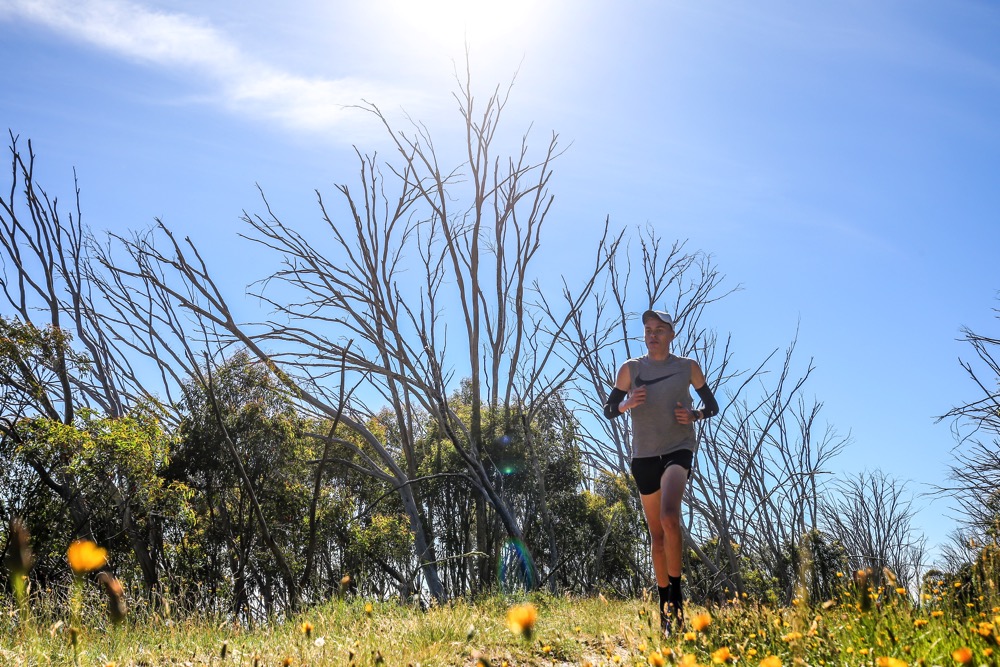 One problem with McSweyn's prodigious ability is his remarkable versatility. It came to the fore in Birmingham when he stormed to victory in the Mile, edging out his more experienced compatriot Ryan Gregson to win in a time of 3:54.60.
"I definitely want to focus more on the 1500m as well. I'm kind of lucky with my training group, I can train for 5k/10k, and it works for the 1500m as well. So, I want to try and do them all," he says. "Birmingham was a pretty special moment for me. Having another Aussie in Ryan Gregson with me to go one, two, at a Diamond League was a big step forward for Australian distance running. That was a sweet moment, and kind of cemented the idea that I want to try and do more 1500s."
With an increase in the quality of his performances, there has come a demand for heightened maturity. For McSweyn, this is most on display in the way he handles one of the toughest mental barriers in international sport. The fabled dominance of his African rivals.
"I think the biggest thing going into those kinds of races is truly believing that you are meant to be there. I try and avoid analysing competitors. Rather I try to focus solely on how I can execute my best race, and what I can do to try and be as competitive in the race as possible," he says. "I would say the biggest thing is self-belief, and going into races thinking that you can match it with a lot of the top East Africans, and not letting them dictate how you race."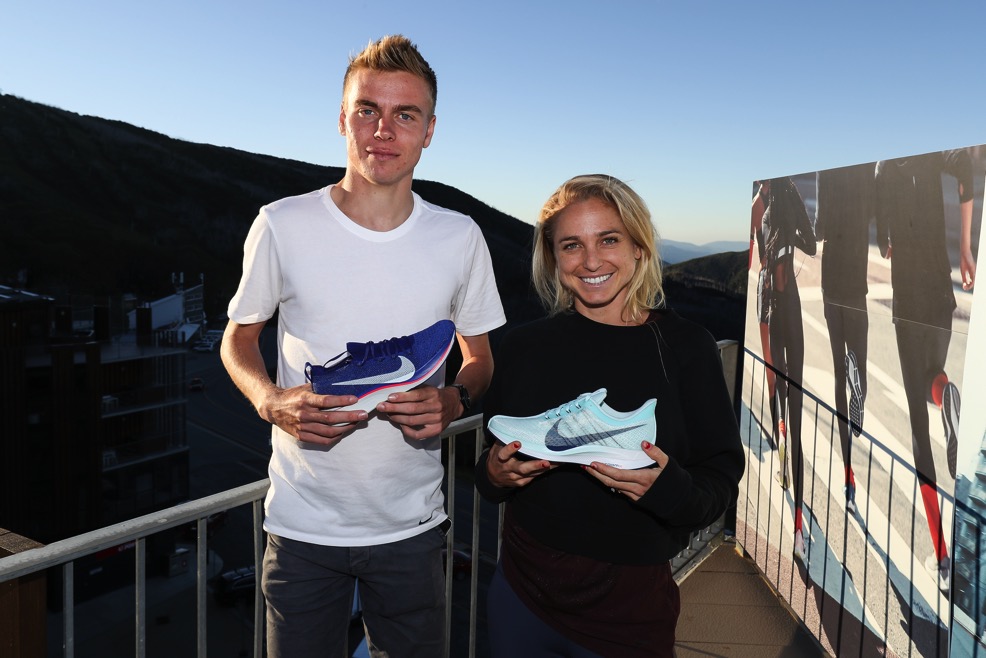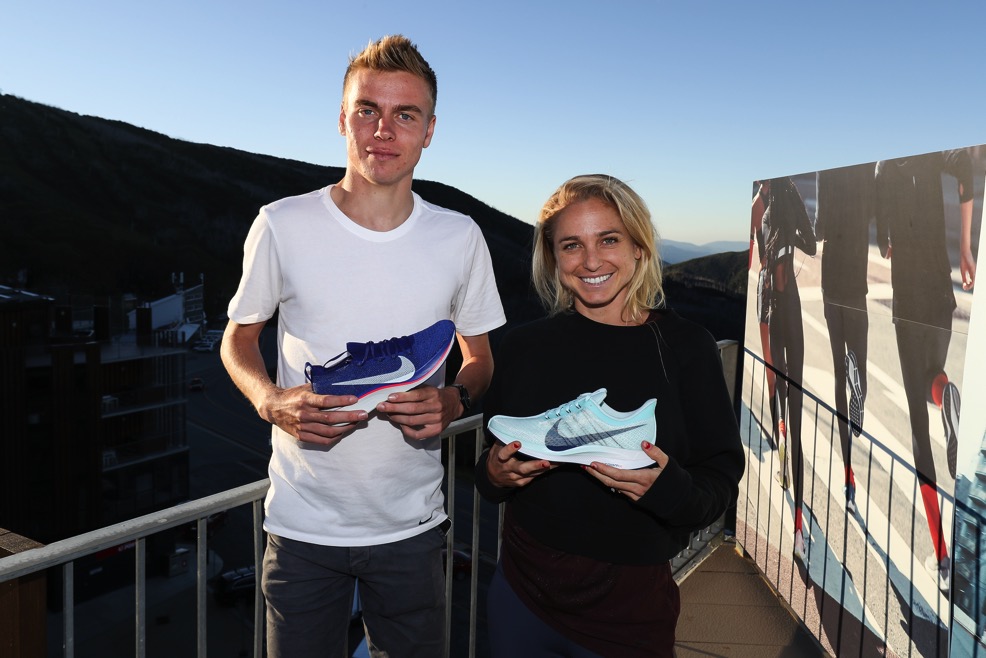 As he lays the foundation for the new year, it is hard to prevent the mind from wandering into the future. With the Olympic Games less than two years away, McSweyn is not shying away from the immense pressure he may face.
"I still think I need to improve a lot to be a realistic chance to win an Olympic medal," he says. "But in 2018 I was able to show that if I get it right, I can be around the level needed to be in contention in the big races."
Stewart McSweyn is our best hope of an Olympic medal in Tokyo. The boy from King Island is on the rise.
Watch this space.