Originally an elite cyclist training out of the AIS, Sinead Noonan is now setting her sites on representing Australia in a different sport, running. Already 2 x WA 5km champion, Sinead is well on her way to achieving her elite running goals. With the help of Front Runner's head coach, Raf Baugh, Sinead is making leaps and bounds on the roads and track. RT caught up Sinead for a chat about cycling vs running, training, physiotherapy and more. Enjoy.
Sinead is part of the Front Runner Elite framework proudly supported by Banhams's WA.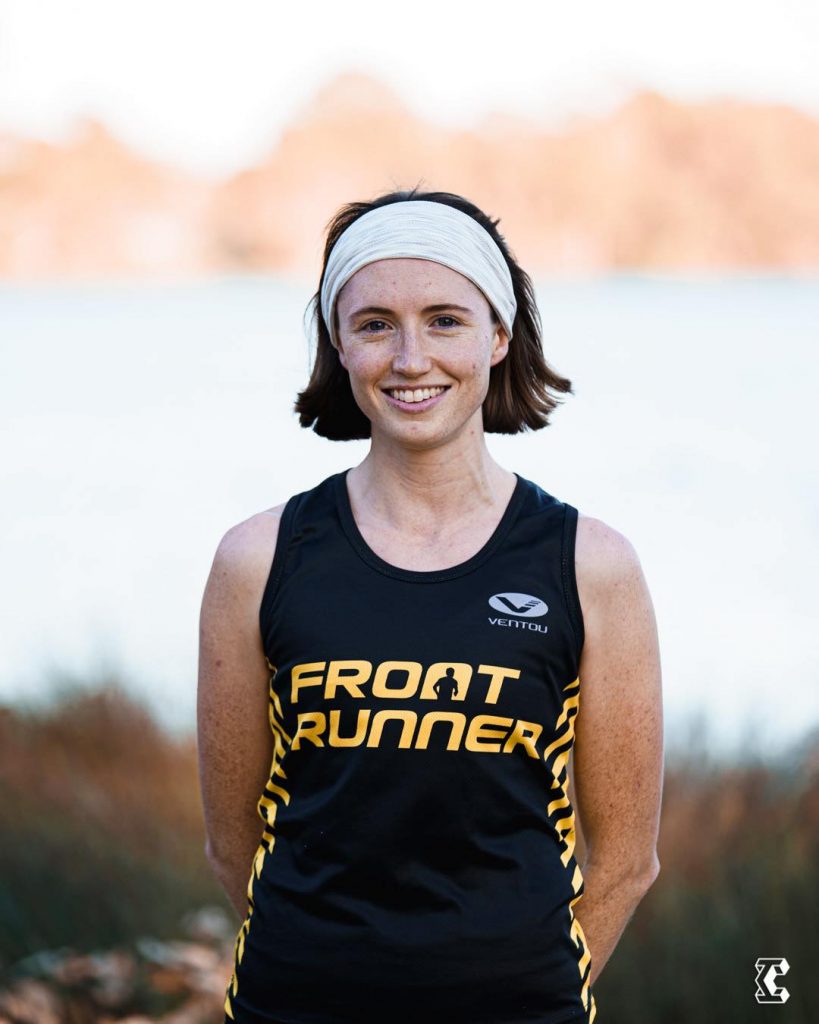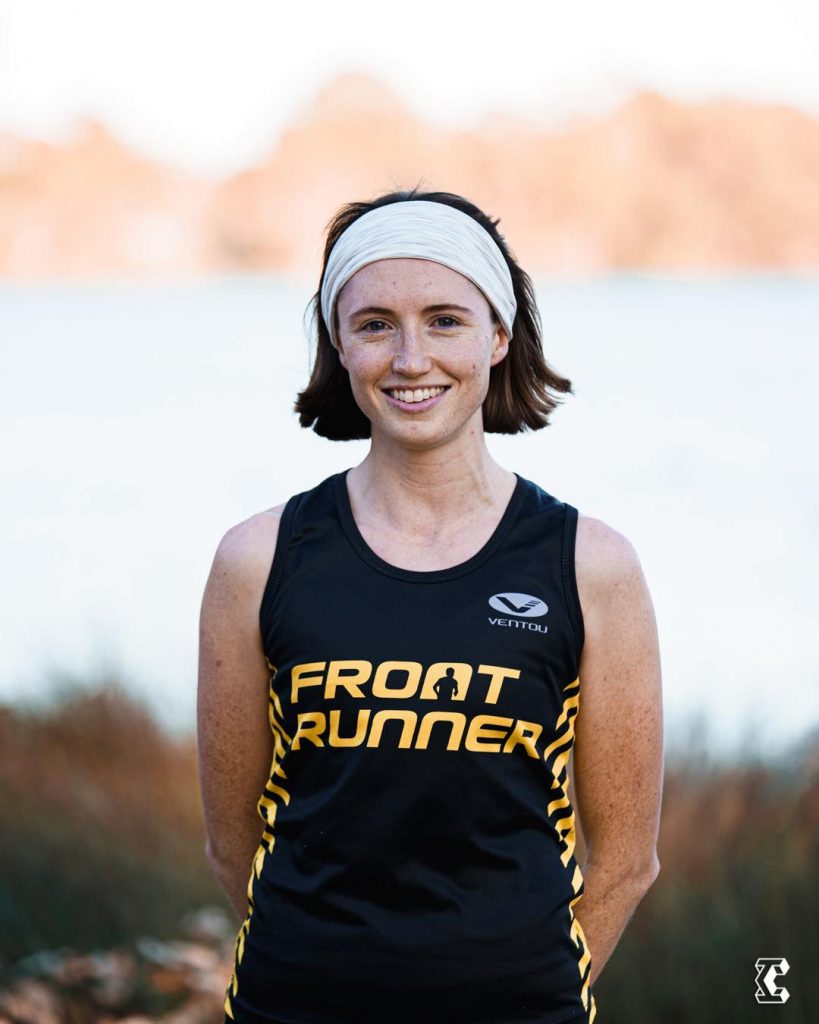 Where are you currently based? 
Currently based in Perth 
Best result/s to date? 
10,000m track PB: 33:41
You were formerly in the AIS for road cycling. What made you make the switch over to elite running? 
It wasn't really an intentional switch at the time! I'd spent a few years from when I was 18 living back & forth between Italy-Australia. At 21 I decided to come home to finish off my Physiotherapy degree. Road cycling is bit like Marathon running in that you really progress with age & years of training in your legs. I was a lot younger than most of the women I was training/racing with – most had established careers or qualifications prior to turning their focus completely to cycling. During my last couple of years at uni I realised I would really struggle to balance the 20+ hour training weeks required to be a competitive cyclist with a full-time study load. I started running just to maintain fitness initially, with the intention to return to competitive cycling post study. However, I just sort of fell in love with running & the more balanced lifestyle, in terms of work & family, appealed to me. 

What was it like being based in Italy as a pro cyclist? It sounds awesome, was it? 
It was very cool! Especially being so young – having the opportunity to travel the world & make money (albeit not a lot!) just for racing a bike felt a bit crazy at the time. It had been a dream to race overseas & represent Australia so I feel very lucky to have been able to do that for a few years.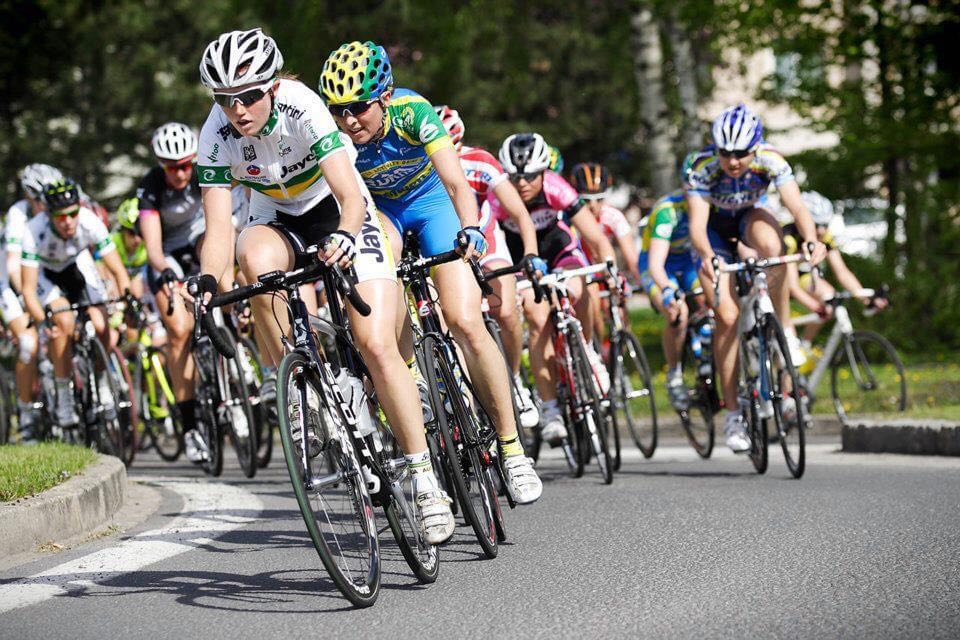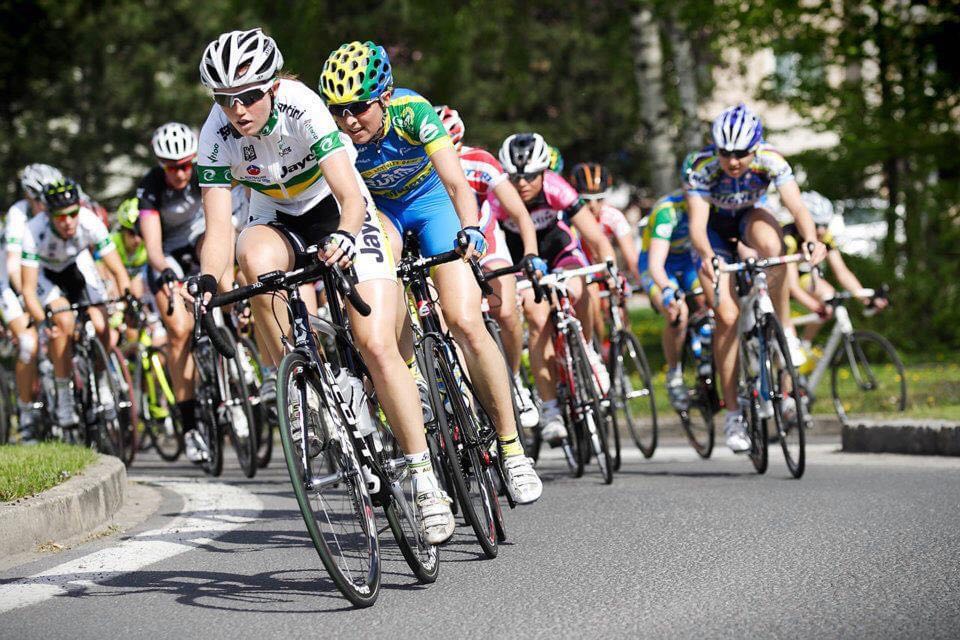 Is training as a pro cyclist tougher all round than running or vice versa? 
It's hard to directly compare the two really. I would say I find the workouts & physical training for running more intense – especially when you are just starting out or building back to fitness post injury – but you are spending a lot less time per day/week in that really uncomfortable place.  

Cycling training is very time consuming, but less hard on the body physically. The difficult thing about cycling professionally is that it requires 100% commitment – you essentially have to put the rest of your life on hold for that period because you need to be based in Europe – when I was racing very few women would be getting paid, let alone decent money, to race – and because the sport demands so much time it puts you in a bit of a bind if you can't make enough to live. It's slowly been improving over the past several years so that now more women can race professionally as a legitimate career option.
Your physio background must help you out with injury management etc..Is this fair to say and have you had any significant injuries to date? 
Yeah, it does help in general with training – having a bit of knowledge about managing overall load & the risks of overtraining, managing niggles early when they pop up so that they don't turn into bigger issues etc – but it doesn't make you immune to mistakes. I was pretty injury prone my first 12-18months running – probably due to having a big aerobic base from cycling with bones/tendons/muscles that had experienced little to no impact for the previous decade! I had a nasty crash out cross training on the bike in 2017, breaking my pelvis in 2 places & fracturing my sacrum, which was a pretty huge injury. It took a couple of years to recover properly – but it's probably been beneficial in the long run as it forced me to build back into running really slowly & sensibly. 
You are also a qualified Pilates instructor, again how has this helped your running and would you recommend it for other athletes? 
I'll confess that I haven't done Pilates myself in about 2 years! However, I do believe that incorporating a regular strength component into training is significantly beneficial for injury prevention & performance (particularly for women). 
You've won the last two WA 5km state titles and your PB's are getting faster and faster. With your obvious talent and current progression what are some of your major running goals? 
I would love to represent Australia. I'm enjoying the 5-10km distances at the moment & want to keep getting faster over those in the next 12-18mts. I really want to have a go at the marathon distance within the next couple of years so I'm keen to continue building upon my current training so I can give that a good crack.
View this post on Instagram
You're currently coached by Raf Baugh out of Front Runner Sports, how did you two find each other and how has this relationship positively improved your running?
We were introduced by a mutual friend/team mate, Tom Bruins (former professional duathalete, now marathon runner), when I moved to Perth a couple of years ago. Raf has had a really positive impact on my training & racing. He frequently reinforces the importance of consistent training over a long period of time. I hadn't really managed to train consistently before joining the Front Runner squad 18 months ago, but I'm now training really consistently & have lowered all of my PB's over the past 12month. 

What's the atmosphere in your squad like and who are some of the other top athletes you train with? 
The Front Runner squad is honestly just an awesome group of people – which makes training really enjoyable. I train a lot with Nera Jareb, who has a marathon PB of 2:36 from Melbourne in 2019. We have a good group of guys to run with in training & several incrementally in front of us to try & chase down. Nic Harman & Dean Menzies are both competitive marathon runners on the Australian & international scene. As well as Tom Bruins who recently changed his focus from duathalon to the marathon distance & will give that a really good crack. I've also spent a fair bit of time in Adelaide, where I am originally from, training with Tara Palm – who is one of the top Aussie female distance runners on the scene at the moment. I'm very lucky to be surrounded by a lot of really talented individuals who I try to watch & learn from constantly. 
Raf has had significant success with other talented athletes in creating training regimes that build gradually to the point where you are ready to compete with the best at the marathon distance. Where are you at in the progression and what marathon/s would you be looking at targeting? 
I would say I'm still a couple of years off running my first marathon given where I am at in my training progression – but I'm really keen to head that way & Raf's success with athletes over that distance was certainly a factor I considered when moving over/joining the squad. 
View this post on Instagram
What's your weekly mileage look like currently?
I'm still a pretty low volume runner, so I'm excited to see how I can improve as I build more training volume in the next couple of years. Currently I run around 90-100km per week.  We will build the volume a bit more through the road season as I target a few half marathons.
Can you please run us through a typical week's training? 
Monday: am easy 60', pm gym 
Tuesady: workout, currently alternates between track intervals & longer threshold intervals usually around lake monger/herdsman lake 
Wednesday: easy 60' 
Thursday: steady run between 60-90′ depending on racing/recovery/building 
Friday: am easy 60' + gym 
Saturday: Long tempo session – alternate weeks flat/hills 
Sunday: Long run anywhere between 90'-2hrs. We try to get out to the trails every other week to vary terrain/surface 

Favourite session? 
My favourite workouts are probably the long tempos in the hills – which I haven't done a lot of lately due to track racing, so maybe I've just forgotten how much they hurt! I really enjoy a good Sunday long run though, there is always good chat & post run coffee. 
Current running shoes on rotation? 
A lot! I have too many shoes, & have been enjoying trying a lot of different shoes lately.  
Long runs & easy jogs: Hoka Cliftons, Nike Air Zoom Structure 23, NB 880 or Brooks Adrenaline, depending on how I'm feeling on the day.  

Workouts: Lately I've been wearing the Saucony Endorphin speeds for steady runs & for workouts an old pair of 4% or NB beacons.

Racing: Dragonfly's for track & usually the Vaporfly Next% for road racing. I just got some Saucony Endorphin pro's which I'm keen to try out though.
Favorite inspirational quote, could be even a quote from Raf 🙂 ? 

I'm not a huge quote person! One of Raf's that comes to mind is that a day off now is better than a week off later, a week off now can prevent a month off later etc etc – consistency is key! & "enjoy the process".
Thank you!