Rayner Reigns Supreme at Payton Jordan
Twenty-one year old Jack Rayner has asserted himself as a world-class contender and an Australian star of the future, outkicking Rio 1500m Olympic gold medallist Matthew Centrowitz at the Payton Jordan Invitational 5000m on Friday. The Melbourne Track Club recruit ran 13:47.41 to shave one second off his personal best in the tactically pedestrian race. Following a Top 40 finish at the World Cross Country Championships in March, Rayner utilised both his new-found finishing speed and impressive endurance base to take out the Section 2 race. The renowned Strava King is amid his first extended track season, currently based at California's Mt. Laguna. Runner's Tribe caught up with Jack to chat about Payton Jordan, MTC and his transition into life as a full-time travelling athlete.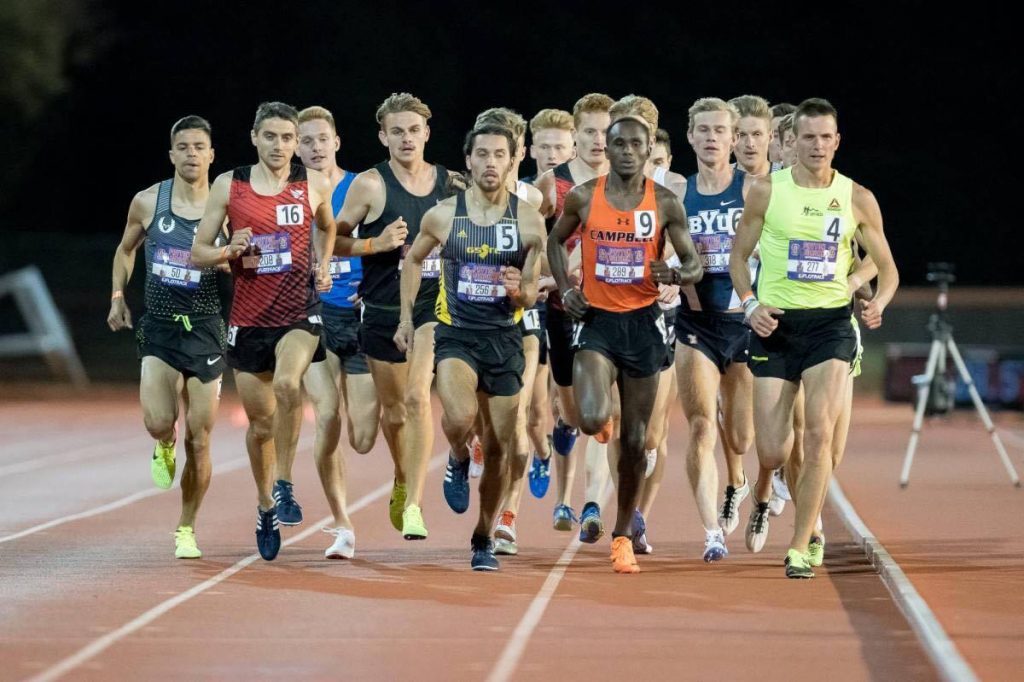 You've just taken down the Rio 1500m Olympic gold medallist, Matthew Centrowitz at the Payton Jordan 5K. Has taking this scalp and victory over such a high-quality field sunk in yet?
It has taken a little while to sink in! I couldn't really believe it myself, straight after the race I had to do a double take. With that being said, I still have to remember at the end of the day it was a B race, although it's still one of my best performances to date.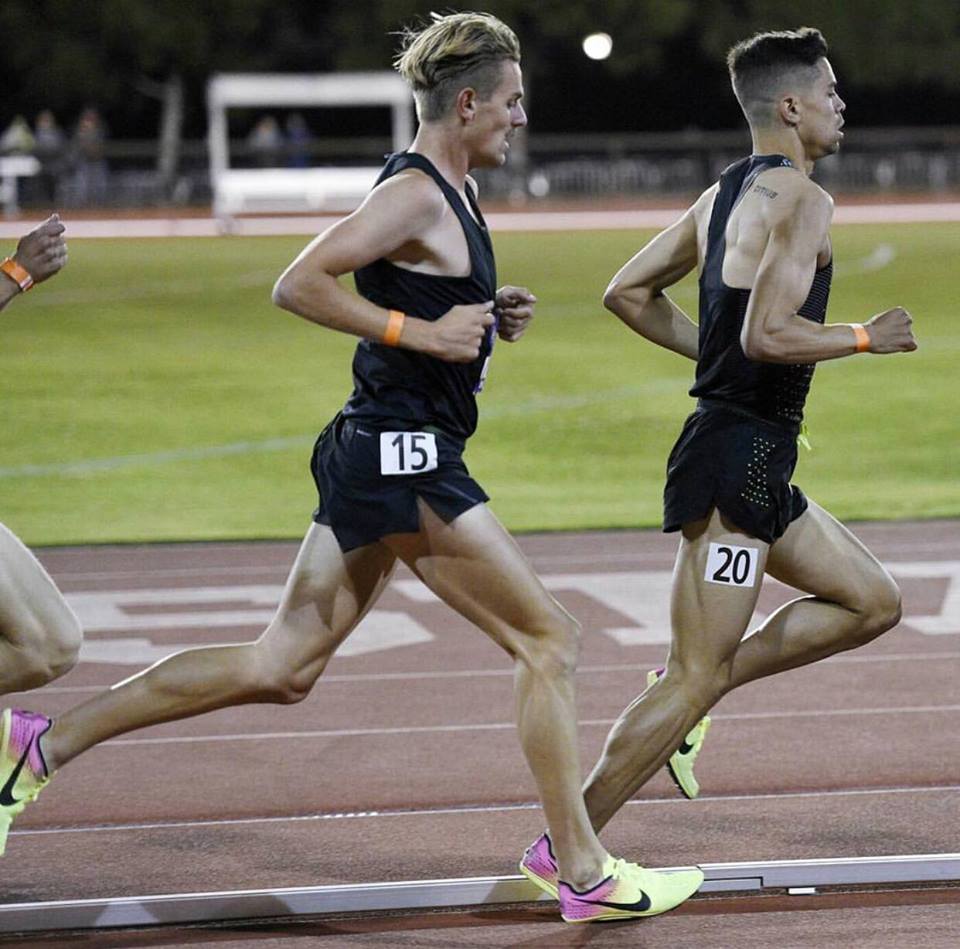 Did you come into the race with the confidence that you could beat Centro?
The short answer would be no, albeit my coach (Nic Bideau) told me I just had to aim to win the heat and that he believed I could do it. That gave me a fair bit of confidence going into it, and I tried not to get too caught up about Centro being in the race. I was expecting it to be a lot faster than what it was because we were all under the impression that it was going to be paced for 65-second laps. On the start line they told us there was no pacer and it was fairly windy so naturally, nobody wanted to take the pace, which slowed the race down considerably. I was feeling really fresh with 3 laps to go and that's when I started to believe I was a chance to win.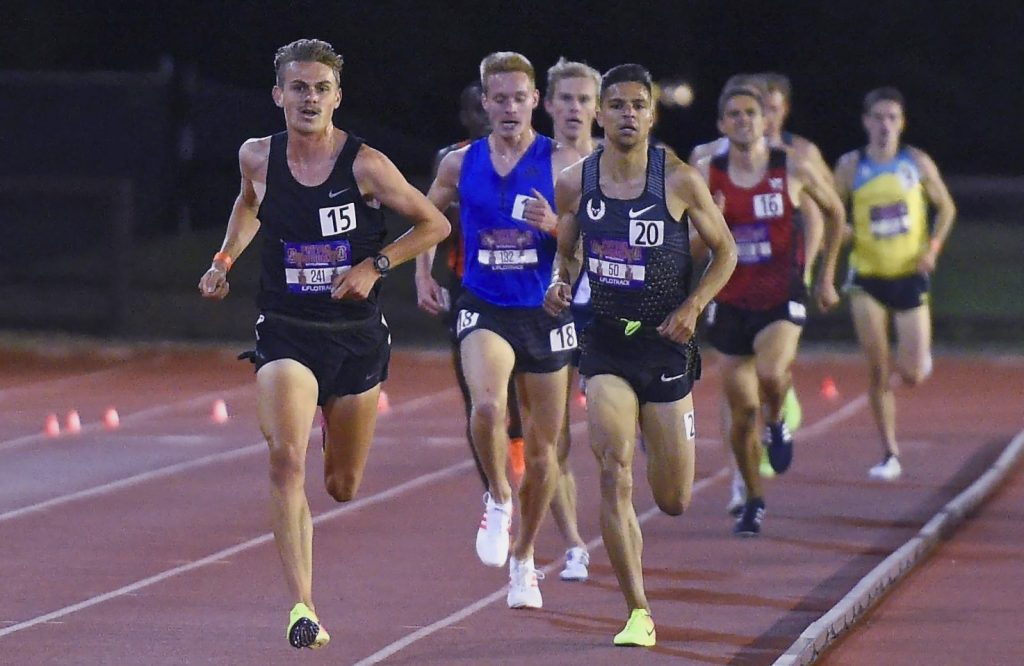 What was going through your mind in the final 100m as you passed him?
I was just thinking to myself you've got to find another gear and change pace. I was expecting him to keep up with me down the straight, knowing he had won an Olympic 1500m gold medal, but I just seemed to gain more distance. I was also thinking at some point during the final lap how good it would look on Strava if I won.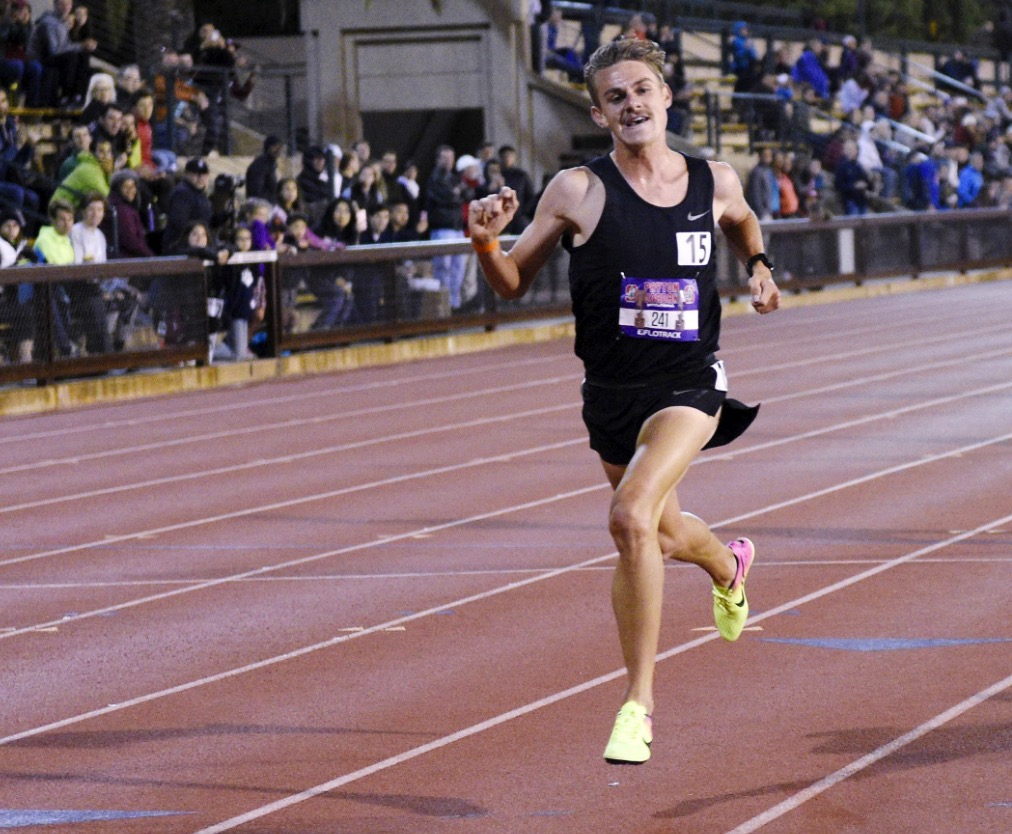 How has your first time at Mt. Laguna been? How do you keep entertained in your down time there?
My first time here at Mt. Laguna has been great! I couldn't think of a better group to spend it with. I've found a lot of the training extremely tough but you can feel yourself getting stronger every week. All the runs here are on single trails so you've constantly got to watch your feet. I've fallen over 3 times now and one of them was so bad I couldn't run for a couple of days.
Downtime is often spent in the common room where countless different games and activities have taken place. I won't go into too much detail but they've been a lot of fun. There hasn't been a dull moment up here, yet it helps when there are guys like Luke Mathews, Jordy Williamsz and Stewy McSweyn to spend most of your time with.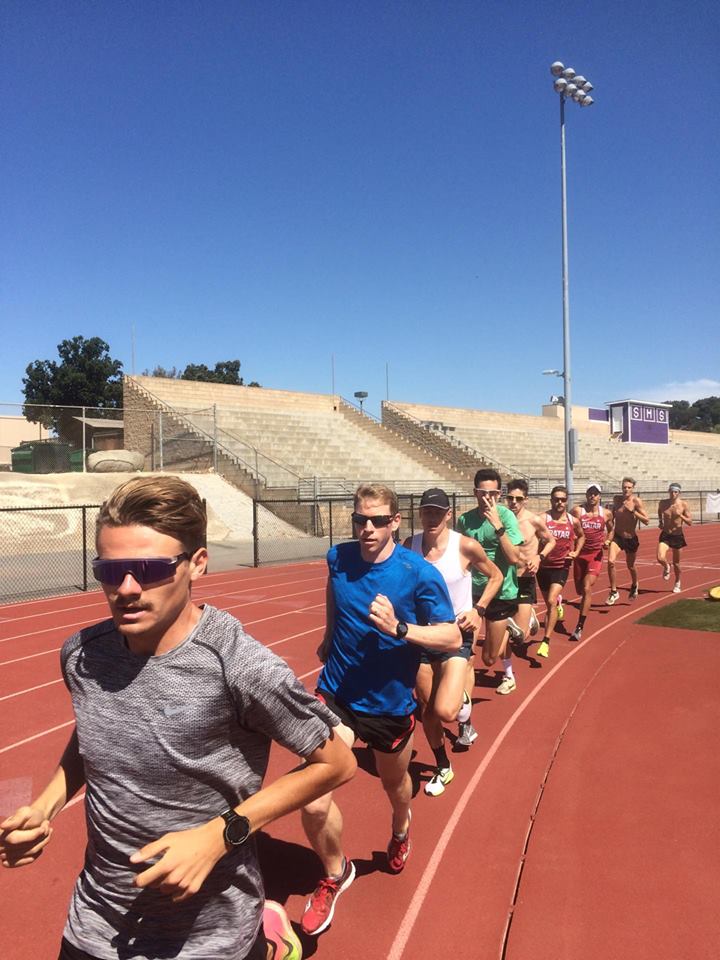 Your finishing kick was world class, to say the least. How have you developed this in training?
Cheers! I haven't really focused on it too much, when I was younger I could never kick at the end of race, I would always finish at the same pace or slower, this was quite frustrating for me as I knew I needed to be able to finish fast if I was to be any good. As my training progressed, I realised I did have some speed hidden away, it's just taken me a while to work on it.
Some of our track workouts have speed work put into them, but training is mostly just hard work. I would say speed comes fairly naturally for me now. Doing a few fast strides once a week certainly helps too.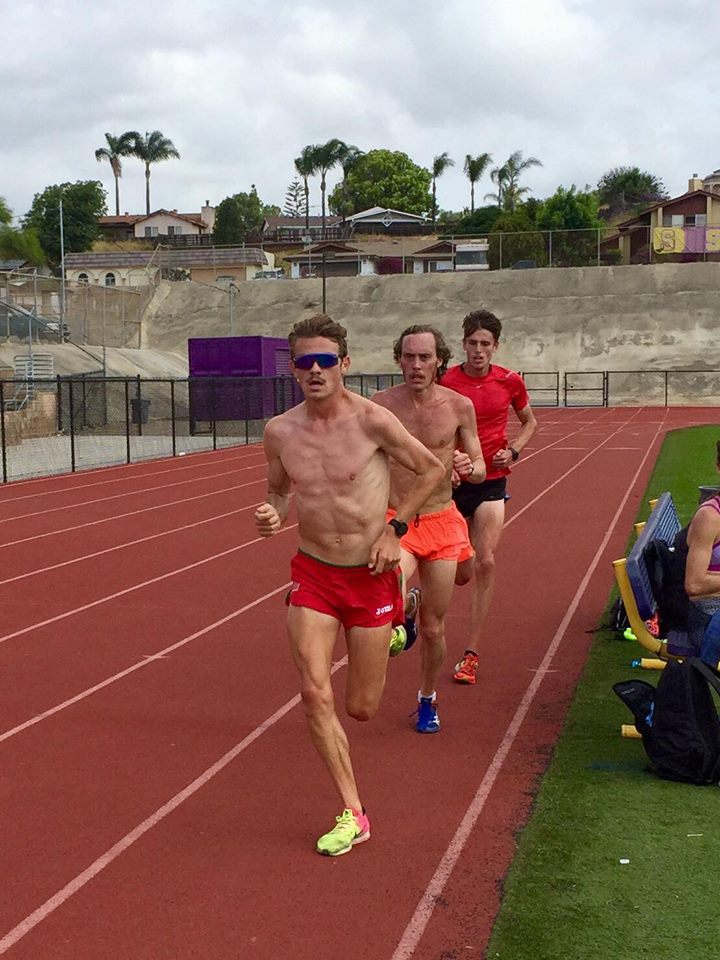 How have you found the transition into a full-time travelling athlete and into MTC?
It's definitely a lot different to what I'm used to but I think I've adapted to it quite well, I've loved every bit of it so far. Not too many athletes get this kind of opportunity so I'm very grateful to be part of such an elite group. I've transitioned into MTC pretty smoothly, I was considerably close with most of the group long before I was part of it.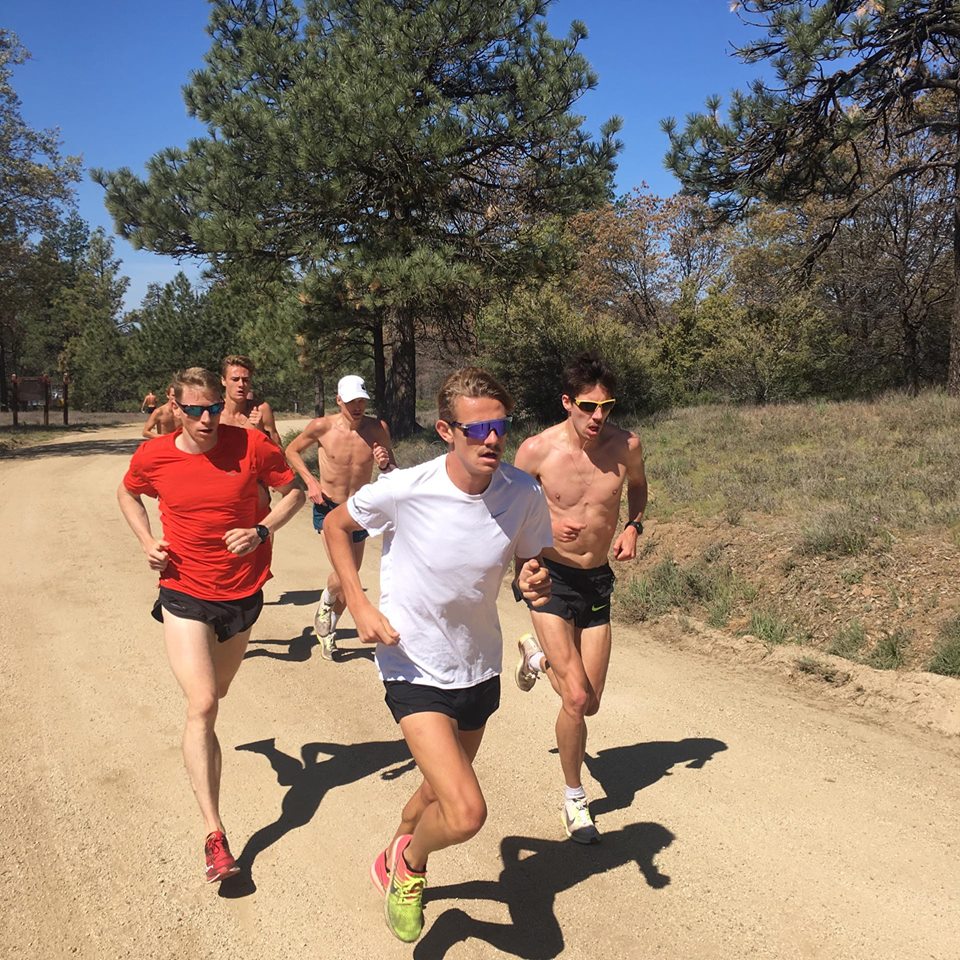 What's on the travelling/racing agenda for you over the upcoming weeks?
Right now I'm back in Mt. Laguna for a little while before heading over to Jamaica with Sam McEntee for the Kingston Classic. We'll both be racing a 3K on May 20. After that, I'll be heading over to London with most of the group. We'll be training there for a bit before going on to do some other races in Europe. Not sure which ones I'll be doing just yet.
Thank you and well done!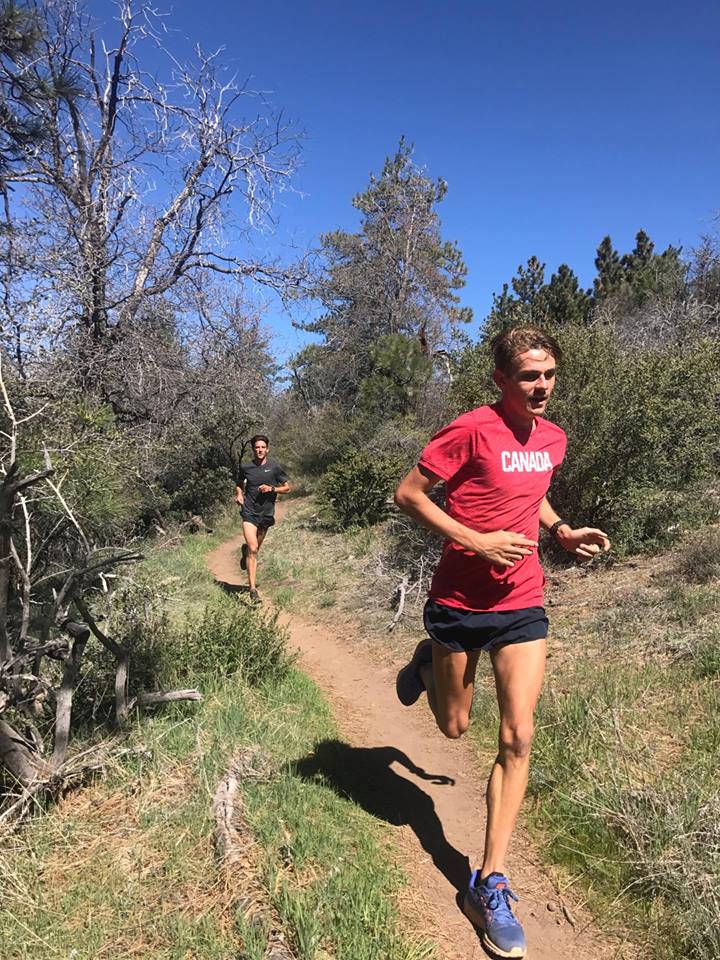 Flotrack interview – Jack Rayner after taking down an Olympic gold medalist at Payton Jordan
End
By Grace Kalac with Runner's Tribe