Source: Thanks to the Pivot podcast.
Athing Mu, the legendary American middle-distance runner, and Olympic gold medalist has had an outstanding start to her professional career. In 2022, she won nine out of ten races and secured a world-leading season's best time of 1:56.30 at the World Championships, earning herself a gold medal. Despite being just 20 years old, Mu has already achieved remarkable success, including a World and Olympic gold medal, the American record, and an unbeaten 800m professional career.
Mu recently made some notable changes in her career, including leaving her former coach Milton Mallard to be coached by Bobby Kersee and switching her representation agency to Alliance Sports. While she initially signed up for the 2023 indoor season's Millrose Games in New York, she later withdrew from the event five days before it was scheduled to take place, citing a need to focus on the outdoor season.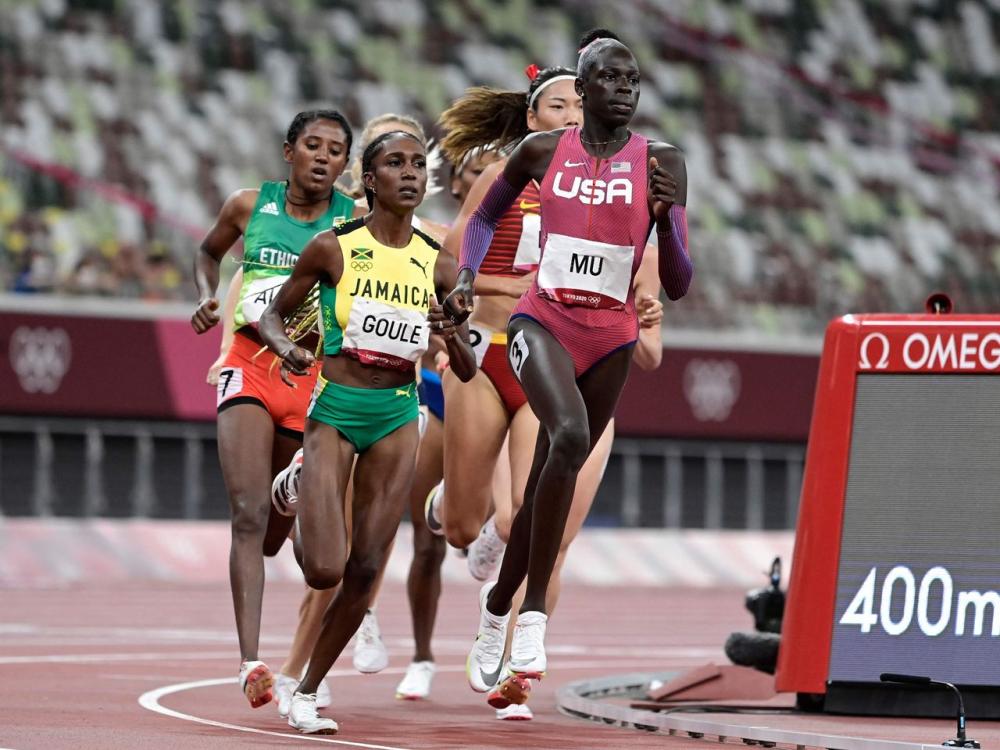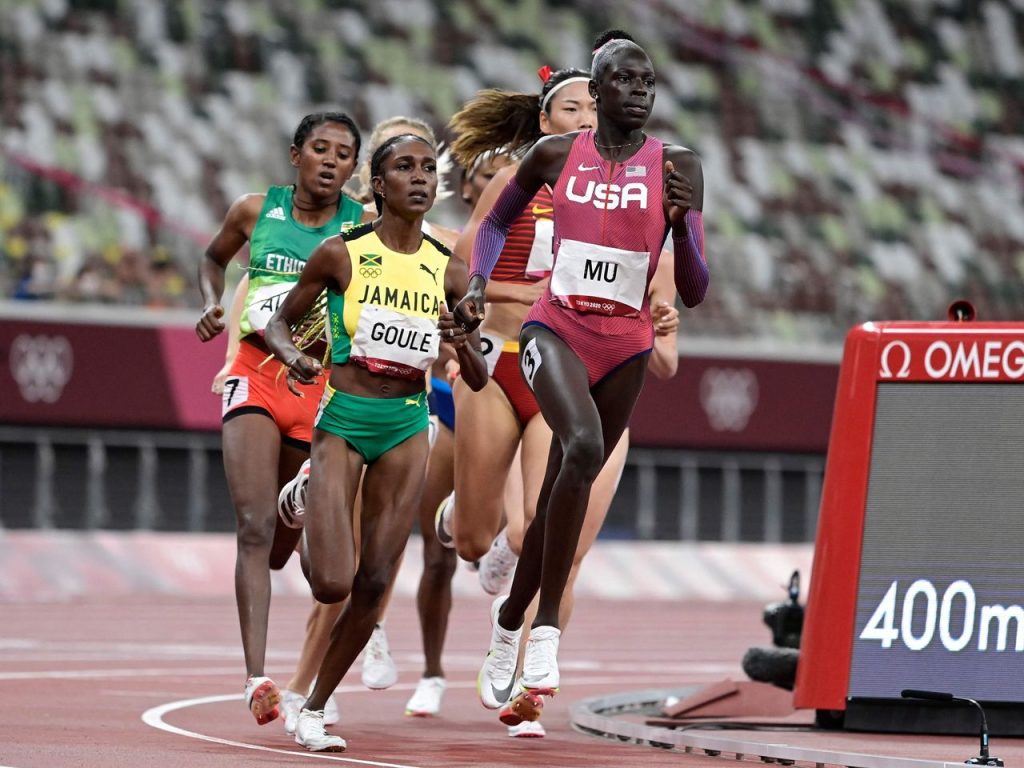 During a recent appearance on the Pivot Podcast, hosted by retired NFL players Ryan Clark, Fred Taylor, and Channing Crowder, Mu shared some insights into her experiences. She disclosed that she was hurt during the 2022 World Championships, which may have contributed to her limited racing in the remainder of the year. She also joked about retiring early to pursue a modeling career and expressed her belief that it's possible to break the 800m world record held by Jarmila Kratochvílová for almost 40 years.
Despite the challenges she faced at the World Championships and the pressure she always feels when competing, Mu remains focused on her goals and is determined to return to competition even stronger. Fans of track and field eagerly await her next moves to see what other accomplishments this young superstar has in store.
Mu had contemplated participating in the indoor season, considering potential races at the New Balance Indoor Grand Prix and Millrose. However, she decided to withdraw from the latter event due to the need to adjust to Kersee's training system. Mu explained that when transitioning to a new training regimen, there are numerous adjustments to make, and she didn't have enough time to fully acclimate to the system before the February races. As her ultimate goal is the World Championships in August, Mu chose to focus on preparing over the upcoming months. Mu expressed gratitude for the positive impact track has had on her life and the opportunities it has provided, but she had contemplated quitting the sport on several occasions. Despite questioning her passion for the sport, Mu chose to persevere and continue her athletic pursuits, driven by the effort she had put in since she was six years old.
View this post on Instagram
In the summer of 2020, Mu had to train alone due to COVID lockdowns, which made her reconsider her involvement in the sport. Despite her success on the club team, running became less enjoyable, and she briefly thought about quitting to pursue a regular job. Mu acknowledged that COVID had caused everyone to rethink their lives, both positively and negatively. However, when she joined the Texas A&M team, she felt a sense of belonging and rediscovered the joy that track and field had brought her. Although uncertain about the upcoming college year, Mu believed that A&M would provide her with the community she was lacking. Through track and field, she had the opportunity to meet new people and travel to new places, which brought her immense happiness over the years.
Mu has a strong interest in modeling and has even quipped about leaving track early to pursue it. Her enthusiasm for modeling has been evident since she was 11 years old, when she practiced in her kitchen. During New York Fashion Week last fall, she walked the runway and expressed a desire to do more in the fashion industry after retiring from track, which may happen sooner than expected. Mu seems to be more excited about modeling than track, as co-host Ryan Clark noted. She has stated that she will retire from track once modeling takes up all her time. Although she is satisfied with her track achievements so far, Mu has more goals to accomplish, such as winning a double at a World Championships. Mu believes that since she has been running for many years and wants to pursue other careers, she would be content with retiring earlier than others. Fans of track are thrilled at the possibility of Mu attempting a 400/800 double in 2023, as she has a bye into the 800 at Worlds as the defending champion, which means she only needs to run the 400 at USAs.
View this post on Instagram
Mu has her sights set on breaking Jarmila Kratochvílová's long-standing 800m world record of 1:53.28, which she believes is achievable. Despite insinuating a possible early retirement, breaking this record remains a significant goal for Mu within her sport. Currently ranked eighth on the all-time list with a personal best of 1:55.04, Mu has considered pursuing the world record. While acknowledging a recent contemplation due to limited involvement in the sport, she believes that with proper fitness, environment, and support, there are no limits to what can be achieved in track and field. Mu believes that the new generation of athletes can challenge each other to achieve incredibly fast times and shatter records.