Training Diary Flagstaff 2017 –  – Dr Philo Saunders – Senior Sports Physiologist: AIS: Australia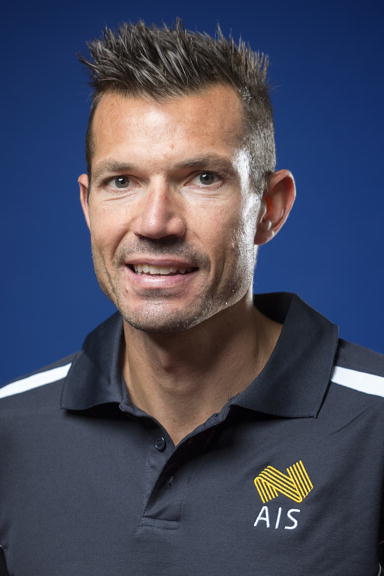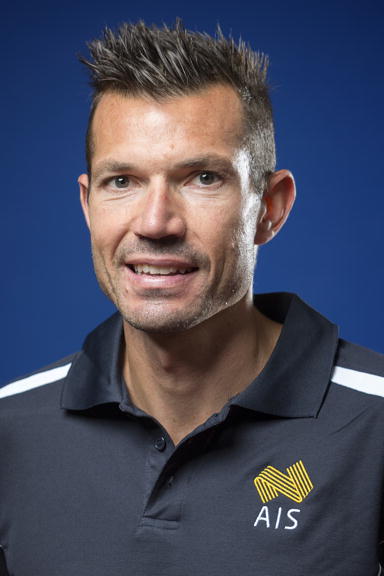 This is a detailed look at the 4 weeks training done at Flagstaff, Arizona during the month of May. Flagstaff is based at an altitude of 2100m and I have been going there with athletes each year for the past 5 years. The camp has grown from just myself and Michael Roeger in 2013 to 20 plus athletes across multiple squads and from both able body and para. This year myself and Ken Green coordinated the training camp with my focus on getting Para athletes Deon Kenzie and Jaryd Clifford ready for the IPC World Championships in London and Sam Harding another Para athlete trying to qualify for London. We also had 1500m runner Jordy Tyler join in with most of our training and we scheduled in a few sessions with 800m runner Mason Cohen and 1500m runner Julian Oey. The program outlined is geared mainly for 1500m with a bit of an 800m slant in sessions leading into races. For Deon and Jaryd the camp was designed to improve physiological capacities and then have a really good training block back in Australia before the World Championships. The rest of us did 2-3 races after the camp in Boston, Nashville and Portland ranging from 1 day to 2 weeks post altitude. I have learnt over the years that backing off the training at altitude in the final week is important to race well straight off altitude.
Monday 1-May-17
PM: Easy 8km average pace 4:37
Notes: Travel day so just an easy run to get things going post flight. I did this on trails near Flagstaff airport with Deon Kenzie while we were waiting for the others to arrive.
Tuesday 2-May-17
AM: 10km pick up run average pace 3:57 (km splits: 4:54, 4:22, 4:02, 3:55, 3:40, 3:41, 3:48, 3:28, 3:28, 4:07)
PM: 8.5km average pace 4:29
Notes: Done at Buffalo Park which is a 3.2km trail loop, it is a really good surface and relatively flat with a small hill at the end of each loop. This is something I have worked up to over the years to do something solid pretty much straight away but with no pressure of a structured session. Pace is as feel and want to be getting down near threshold towards last part of run. I find this opens things up early in the camp and makes first session much easier. For athletes at altitude for the first time I just get them to do a 10km run with no pick up. I felt really strong first morning at altitude and got going pretty easy into pick up run, just rolled out last km pretty easy as had worked pretty solid for previous 5km.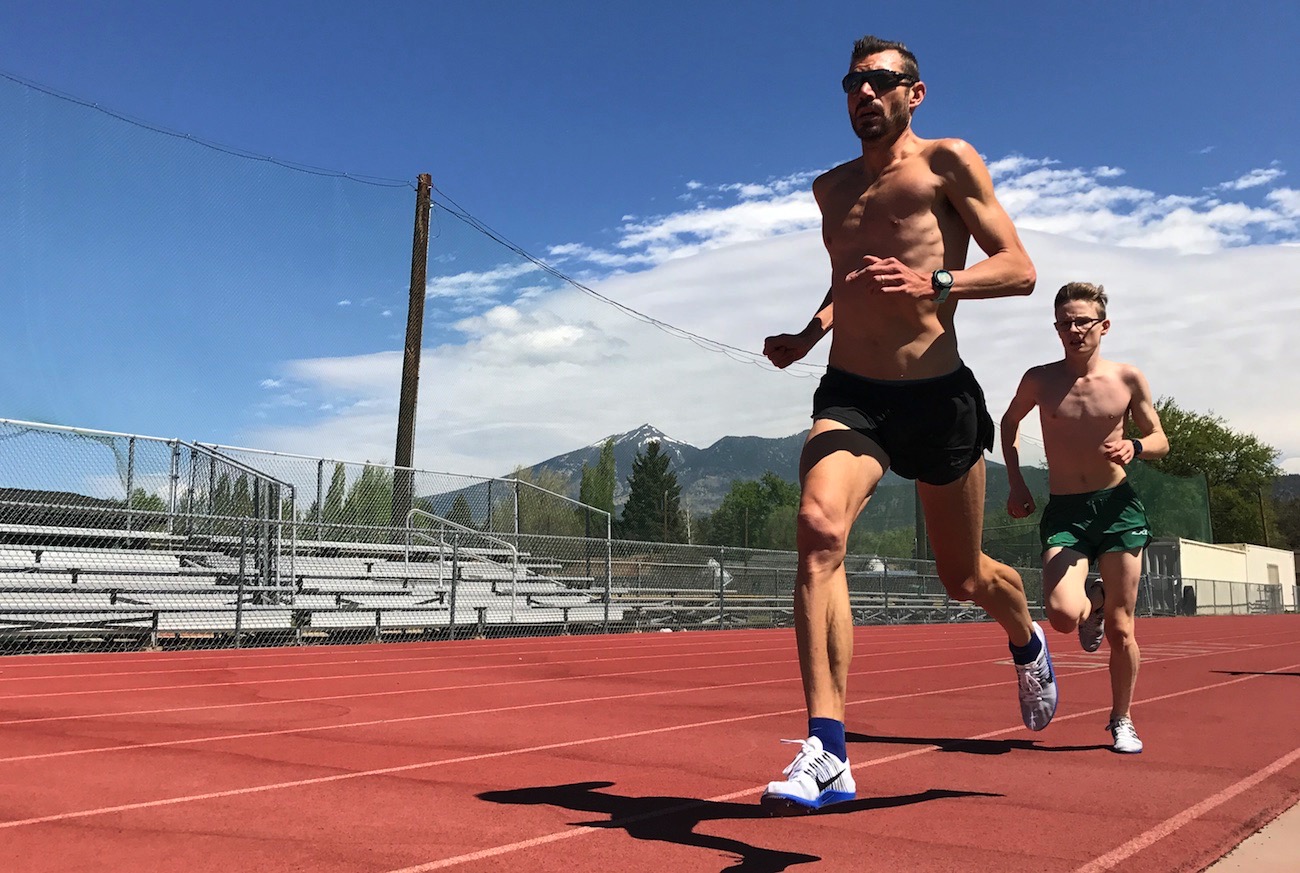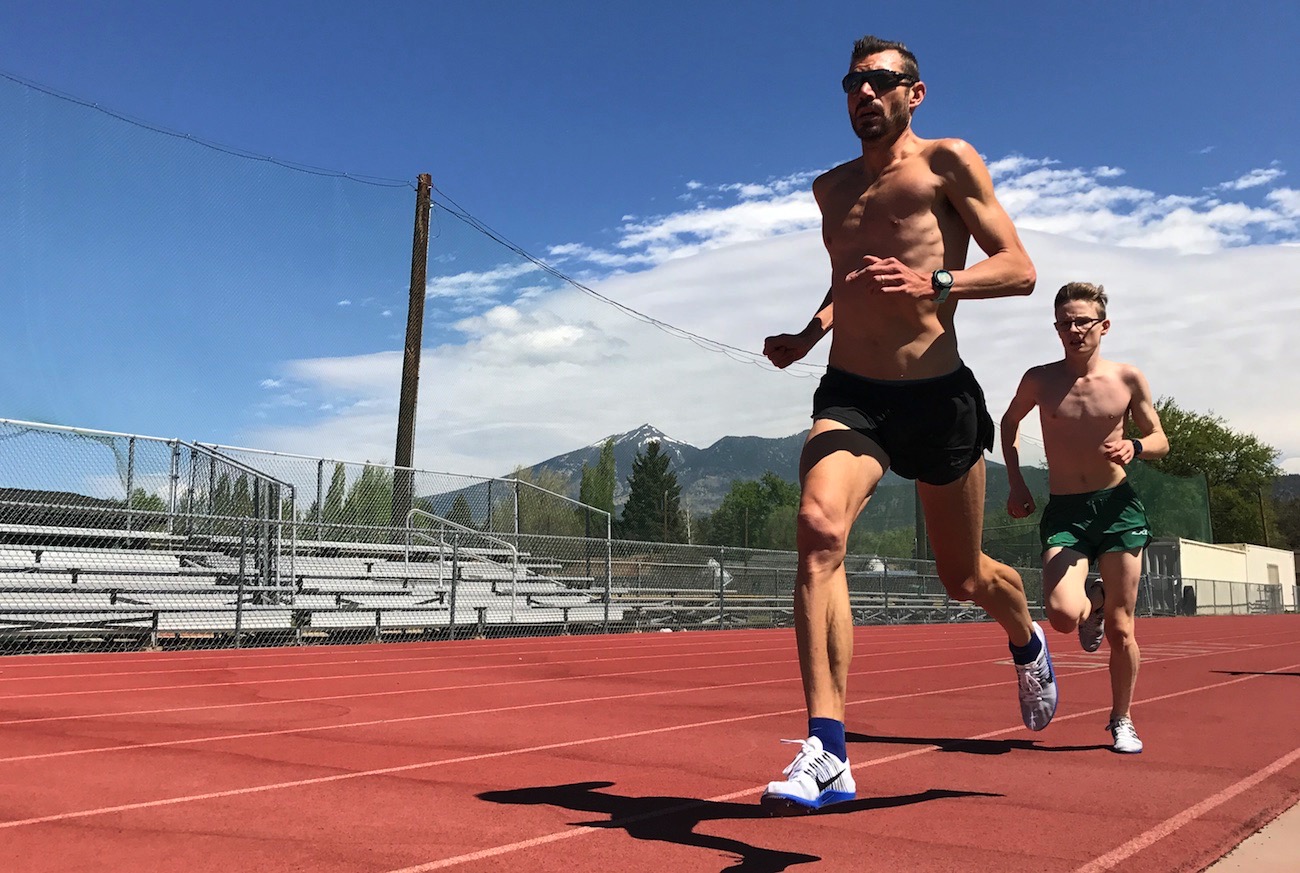 Wednesday 3-May-17
16km run average pace 4:22
Notes: Out and back run on urban trail which is a packed gravel trail that runs close to our house all the way into town. This trail goes right past the other house where Ken Green is so we can meet up with his athletes for run. Nice relaxed pace for first longer run of camp.
PM: Gym
Notes: Done at Summit Health and Fitness which we have organised use over the years. Gym is an important part of my program done twice per week. Usually 40-60min and focus is on recruitment, strength and coordination in key muscle groups important for running. Stronger glutes, hamstrings important better control around hip and a drills and plyometrics to work on coordination, elastic energy development and speed development. I believe gym helps improve running mechanics, makes athletes more robust and more efficient. I like doing some short sprints at the end of all gym sessions for speed maintenance.
Thursday 4-May-17
AM: 5km warm up average pace 4:36, 6x2min with 2min easy walk/jog recovery followed by 4x100m at 800-1500m pace with 30sec recovery (Distance covered: 650m, 680m, 650m, 680m, 670m, 710m), 5km warm down average pace 4:40
Notes: Done on straight section at Buffalo park and as seen by distances slightly uphill one way and downhill the other way. Session done with Jaryd Clifford, Deon Kenzie, Sam Harding and Avish Sharma. I like this as first real session at Flagstaff as 2min tests the lungs out at 2100m but can hold a good pace for duration of session. Distances were good and comparable to last year.
PM: 8km average pace 4:26
Notes: Really nice trail straight out the door at the house we stay at which is just on city limits of Flagstaff. Slight uphill first km but after that is a nice flat run and good trail. An important aspect I have in choosing where I stay is to have good running out the door so you don't have to drive somewhere for every run.
Friday 5-May-17
AM: Gym + 8km average pace 4:18
Notes: I always do gym before run when doing together as I feel it allows more freshness for the gym and you are always then well activated for run. We ran on the Arizona trail not far from gym.
Saturday 6-May-17
AM: 5km warm up average pace 4:43, 3 x(6x200m with 1min rec, 800m, 3min rec) (Set 1: 200m average 29.4, 800m 2:23, Set 2: 200m average 29.8, 800m 2:20, Set 3: 200m average 29.3, 800m 2:13), 5km warm down average pace 4:40
PM: 8km average pace 4:28
Notes: First track session done at Flagstaff High Athletics Track which is probably my favourite track in Flagstaff as closest to our house, usually no one else training there and nice views of the mountains. This has been a standard first session on the track in Flagstaff for me with goal to try and run 1500m pace in the 200m reps and strong aerobic capacity work in the 800m reps. It is a nice lead in as 200m is short enough to hit times relatively comfortably at this altitude and 800m reps makes the session very tough aerobically.
Sunday 7-May-17
AM: 24km average pace 4:12
Notes: Normally we join in with the local elite runners on Sunday at a variety of awesome trails around Flagstaff. This week most locals were out of town so we did a long run with all Australian runners from Woody Mountain Road  for and out and back run which is slightly up hill for first 7km and then plateaus out nicely. I did the run with Jaryd Clifford and got rolling pretty well in the 2nd half of the run.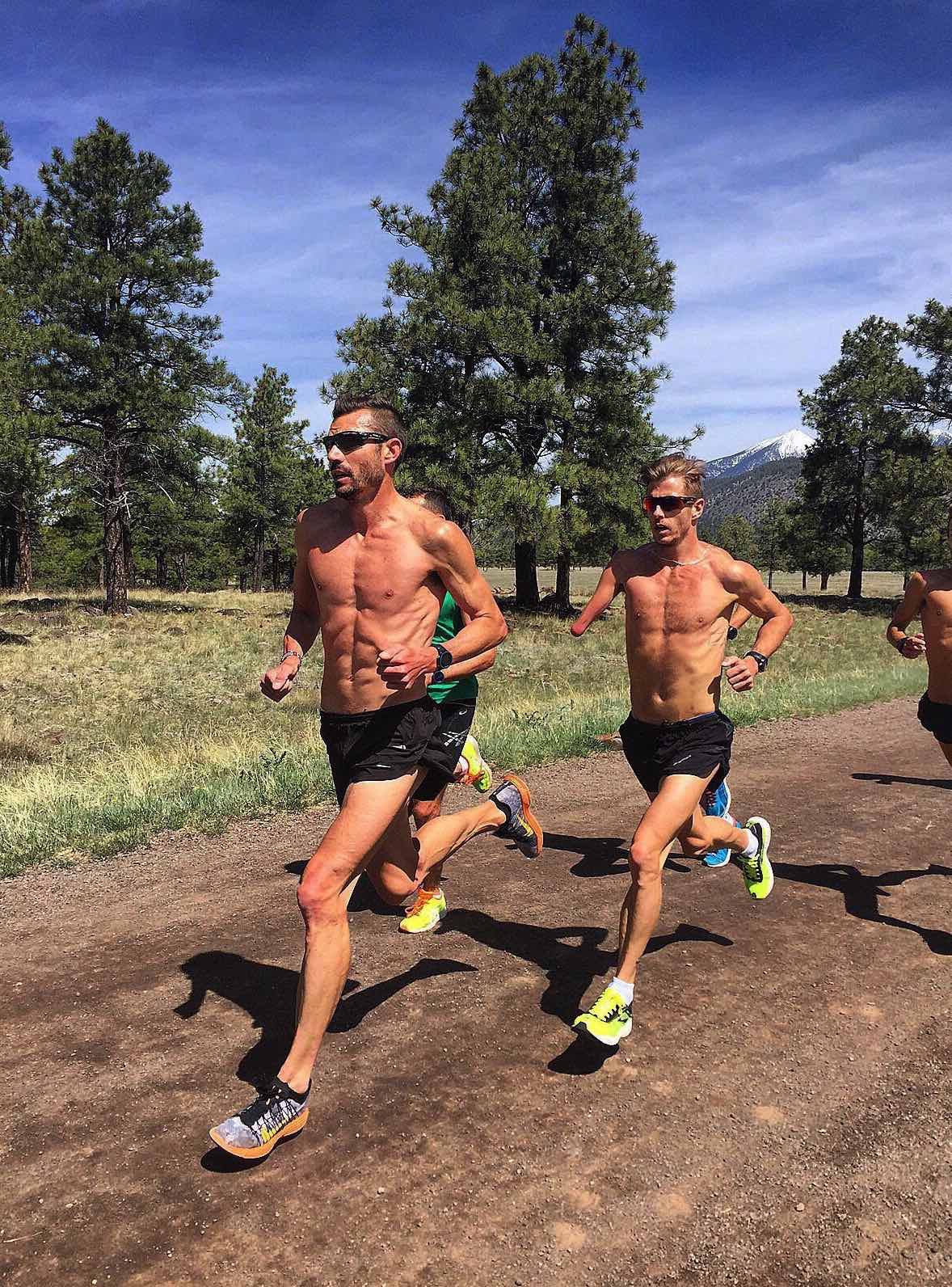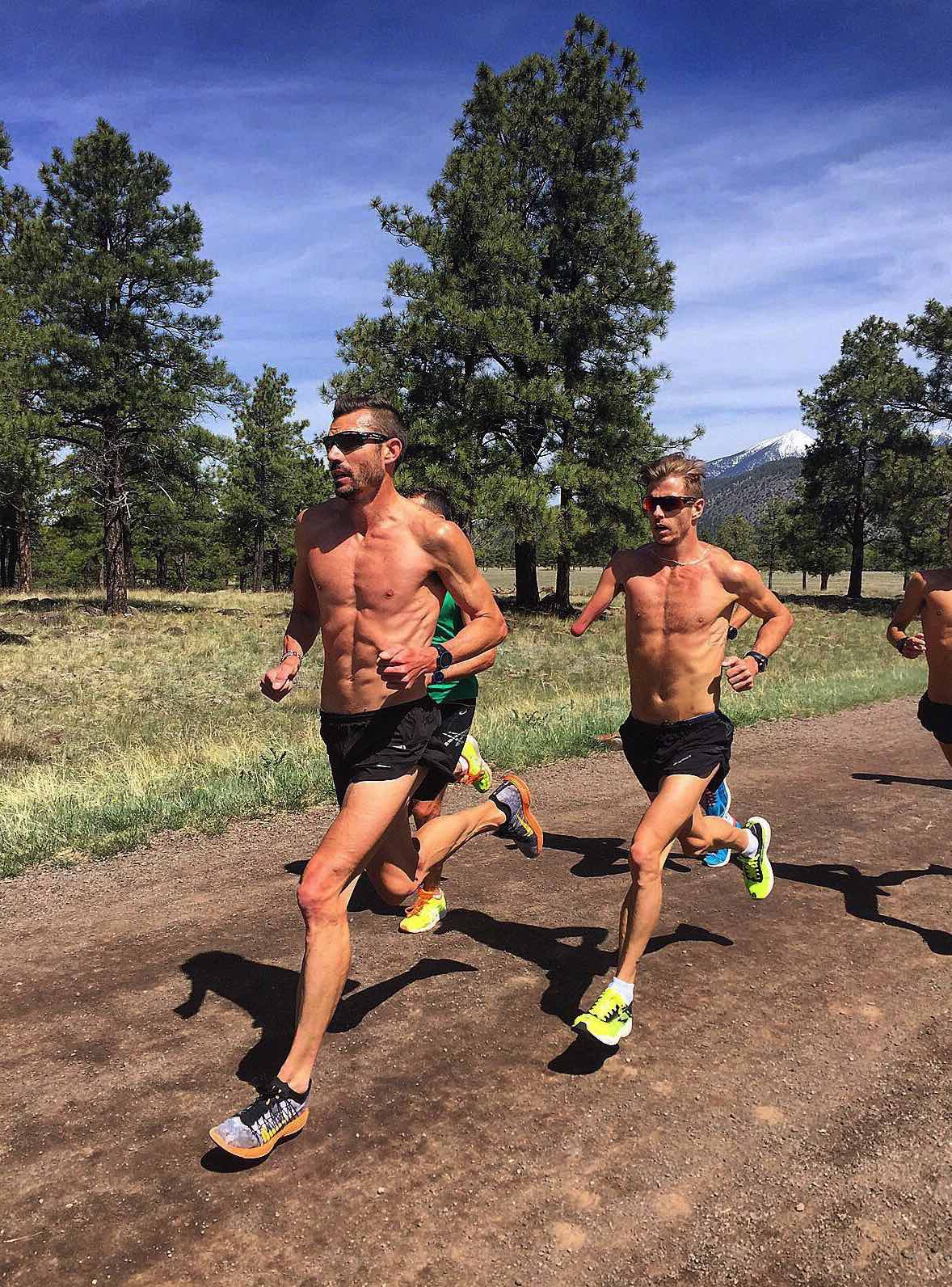 Monday 8-May-17
AM: 10km average pace 5:04
PM: Gym + 8km average pace 4:23
Notes: The morning run is one of my favourite runs in Flagstaff and we have been doing this on a Monday for the last few years. The run starts from near the top of the Snow Bowl at an altitude of 2700m and follows a single track along the ridge line. It is quite technical and undulating in parts but is an amazing view and run goes in and out of Aspin Groves with snow still on the ground throughout run. Pace is slowed down because of high altitude and trail which I like after a hard Sunday long run.
Tuesday 9-May-17
AM: 5km warm up average pace 4:38, 3 x(3min with 3min rec, 2min with 2min rec, 1min with 1min rec) (covered just on 9km for 35min) followed by 3x150m sprints on 2:30 cycle (19.5, 18.9, 18.9), 5km warm down average pace 4:34
Notes: Was a brutal morning for training with it having snowed all night and still snowing and very windy while we were training. We (Deon, Jaryd, Sam and I) went to Buffalo Park for the session but the trail was covered in melted snow and we were running through ice slush during the warm up which was very hard. I made decision to just do our fartlek session out on the nearby roads and we found a pretty good stretch near the railway line. Pace during the session was compromised because of weather but we got a good effort out. We drove down to track after finishing fartlek and did 3 good 150m sprints which is something I have started incorporating post aerobic sessions after chatting with Phil Moore about his 800/1500m training.
Wednesday 10-May-17
AM: 16km average pace 4:22
Notes: Did this along the urban trail out of town winding through the pine forest with the rest of the Australian runners. This is a great trail which is a gradual up on the way out and then back down coming home.
Thursday 11-May-17
AM: 5km warm up average pace 4:46, 2 x(300m on 6min cycle, 400m on 7min cycle) (38.1, 53.5, 39.0, 54.5), 5km warm down average pace 4:04
PM: 8km average pace 4:31
Notes: We drove down to Sedona for this track session with pretty much all the Australian runners with Ken and I. Sedona track is at 1350m altitude which allows a bit more quality in sessions and I like using a few times during our stint and Ken likes taking his group there every week for their track sessions. This session was done with my group (Deon, Jaryd and Sam) as well as Mason Cohen, I tried to help Mason out so led out all the reps for him and he would come past me in last 100m. The sessions had another 300m at the end but I was spent after the last 400m rep, Mason was flying during this session and I was very happy with my own speed. Got rolling during the warm down with Sam Harding which I don't mind doing after a hard anaerobic session, our last km was 3:10!
Friday 12-May-17
AM: Gym + 7km average pace 4:20
Saturday 13-May-17
AM: 5km warm up average pace 4:49, 6x3min hills with 2min jog down recovery (Rep distances: 850m, 830m, 830m, 820m, 910m, 910m) 5km warm down average pace 4:23
PM: 8km average pace 4:18
Notes: This is a session I have done in Flagstaff for past 4 years and a really good session to develop aerobic system. We do the session on a long gravel road that goes up the mountain at around a 5% gradient on average and because we don't go back to the start during recovery we gradually get further up the hill as session progresses. In Canberra I do the same session on Mt Stromlo with 90sec jog down recovery but have found an extra 30sec at this altitude is needed. Really good distances in this session and felt really strong throughout session. I felt good in the afternoon run as well and wound up pace a bit during run.
Sunday 14-May-17
AM: 25 km average pace 4:00
Notes: We met up with local Flagstaff group on the A1 Mountain road which I have run many times before. The run starts at an altitude of 2200m and gradually climbs the entire way out to 2400m. I got in the lead group of runners who were all doing different distances and we started getting rolling after 4km to 4:00 km and under going uphill. I ended up with just Jim Walmsley who is the best ultra-runner going around and he is renowned for smashing the long run. I was happy that he was doing the 35km loop as by the time I turned around at 12.5km we were rolling out 3:40 km consistently up the hill! I kept things rolling on the way back and picked up Jaryd Clifford who had ended up on his own on the way out.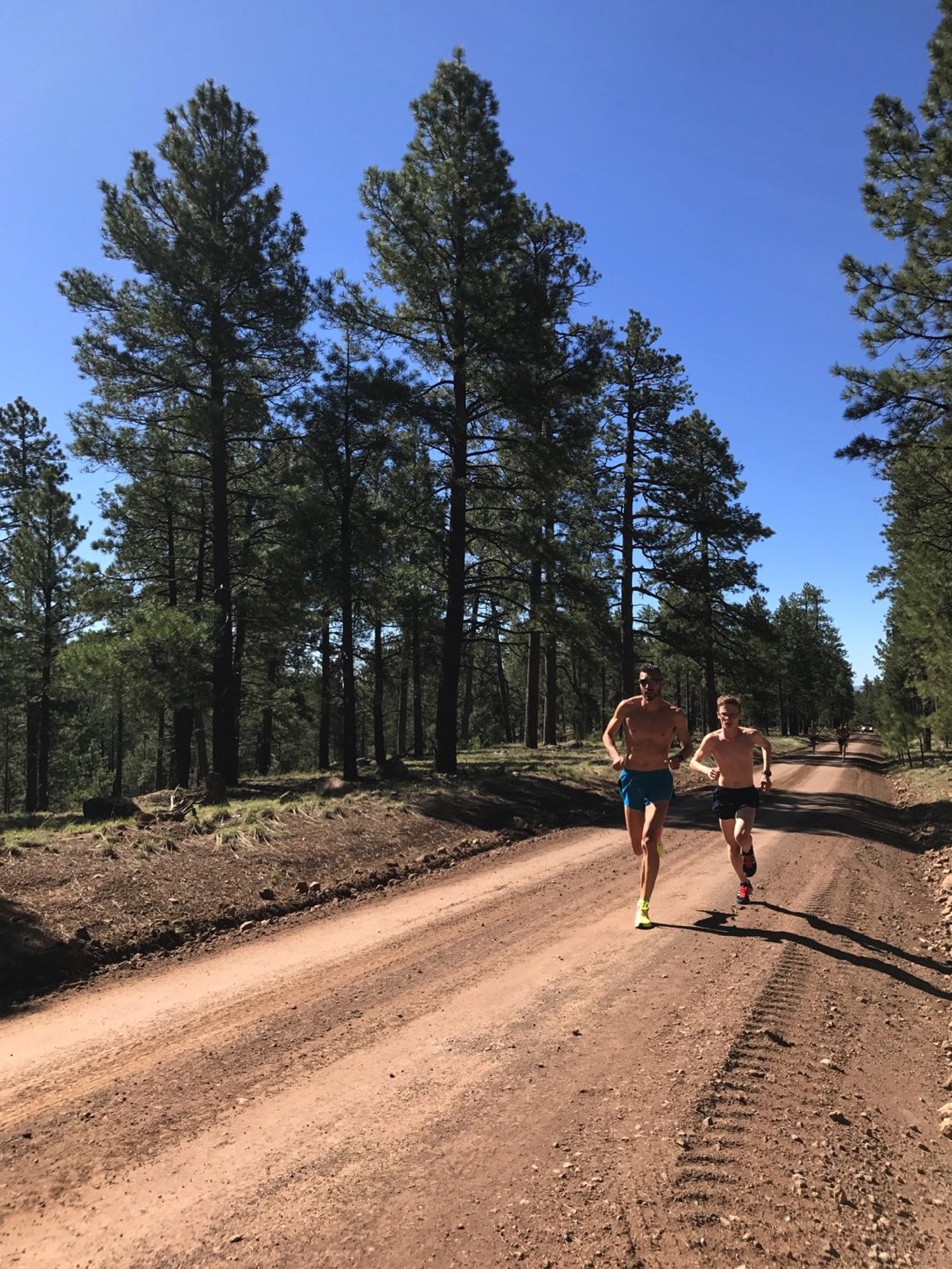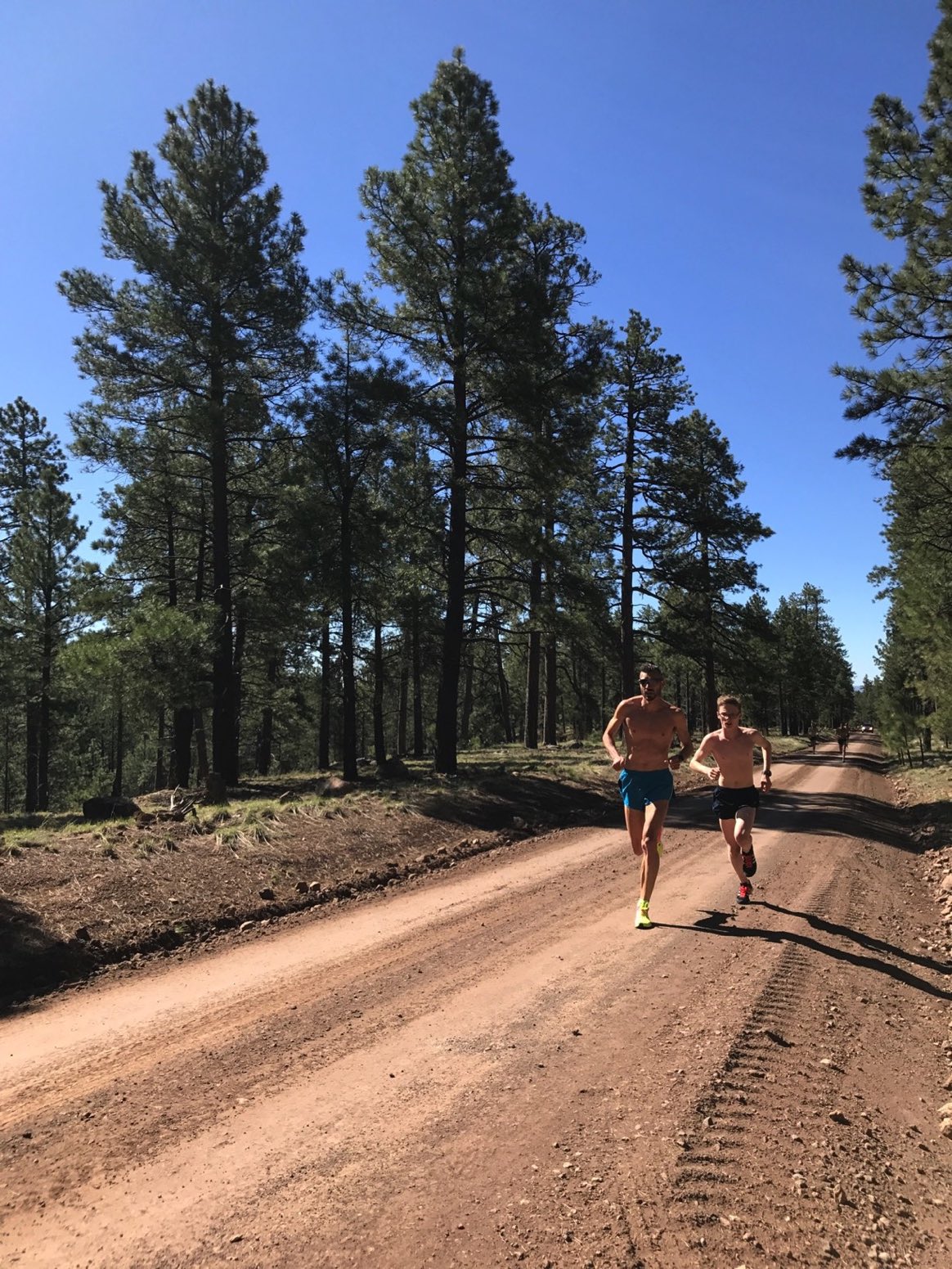 Monday 15-May-17
AM: 10km average pace 4:38
PM: Gym + 6km average pace 4:32
Notes: Morning 2700m trail run and quite a bit faster than last week showing adjustment to altitude.
Tuesday 16-May-17
AM: 5km warm up average pace 4:47, 4x500m with 5min recovery (72.7, 72.6, 72.3, 73.0), 4x100m with 30s recovery (14-15sec), 5km warm down average pace 4:46
PM: 8km average pace 4:14
Notes: Session done at Flagstaff High Track 2100m altitude. Was a very cold and windy day which made it even harder for his type of anaerobic tolerance session. Julian Oey joined my group for this session. I was completely wrecked after this session and really happy with times I was able to hit with combination of weather and altitude, everyone trained really well. I think these types of session done at altitude give you even more lactic tolerance and allows training/racing at sea-level afterwards to feel relatively easy. Deon was feeling good on the warm down and pushed the 2nd half of the run very strongly.
Wednesday 17-May-17
AM: 16km average pace 4:19
PM: Gym
Notes: Fairly cruisey run on urban trail into town and back. Gym Wednesday this week to give some people in group a complete rest day on Friday.
Thursday 18-May-17
AM: 5km warm up average pace 4:41, 6x1km on 4:45 cycle (2:57, 2:55, 2:57, 2:55, 2:57, 2:48), 20sec, 15sec, 10sec max sprints with 3min recovery, 5km warm down average pace 4:45
PM: 8km average pace 4:42
Notes: We travelled down to Camp Verde for this session which was at an altitude of 900m and was about an hour drive. Some of the recent research Avish Sharma and I have done suggests that this type of session (VO2max intensity) is the one that you will get most benefit from by going to as low an altitude as possible so we thought we would try this venue which had a near dead flat road out of town to do intervals on. Weather was also much warmer down at this altitude. Julian Oey and Jordan Tyler did this session with my group and Jaryd, Julian and I worked really well together on all 1km reps and I was super happy with times and how session felt. We got good quality sprinting done afterwards too.
Friday 19-May-17
AM: 8km average pace 4:35
Notes: I like having option of having a complete rest day on Friday and a few of the athletes had day off whereas some did 1 easy jog.
Saturday 20-May-17
AM: 5km warm up average pace 4:55, 2 x(5x200m on 2min cycle) (Set 1: average 25.5, Set 2: average 25.3), 8min b/w sets, followed by 12min threshold (average pace 3:35), 5km warm down average pace 4:29
PM: 8km average pace 4:18
Notes: Speed session where idea is to run as fast as possible. Felt really good in this session and had Jordy Tyler and Sam Harding right behind me for entire session. Threshold at end done on train near University track and is very tough at the start as quite spent from speed session but you work into a good rhythm after a while and feel much better after doing this. Afternoon run quite steady and quite often I find you can roll out a decent pace 2nd run after a high intensity session in the morning.
Sunday 21-May-17
AM: 23km average pace 3:55
Notes: Mountainaire Rd run which like all runs is absolutely awesome, first km mostly uphill but after that just gradual undulation through the pine forests and pretty easy to get rolling on this run. Jim Walmsley and Abdi Abdirahman were running tempo pace so after running up the front with them early I decided to drop back and ended up running with a few different local runners and all of the way back on my own.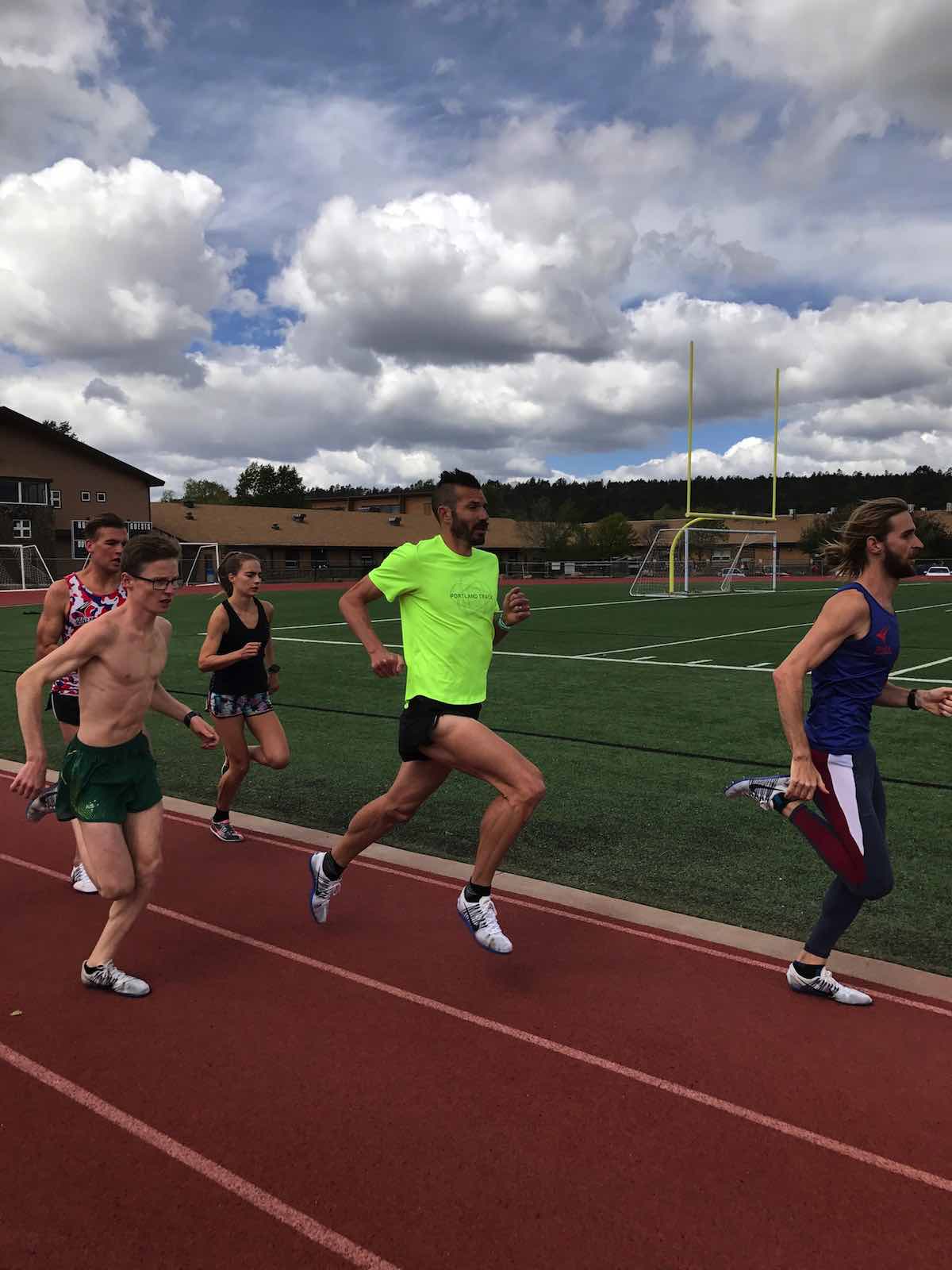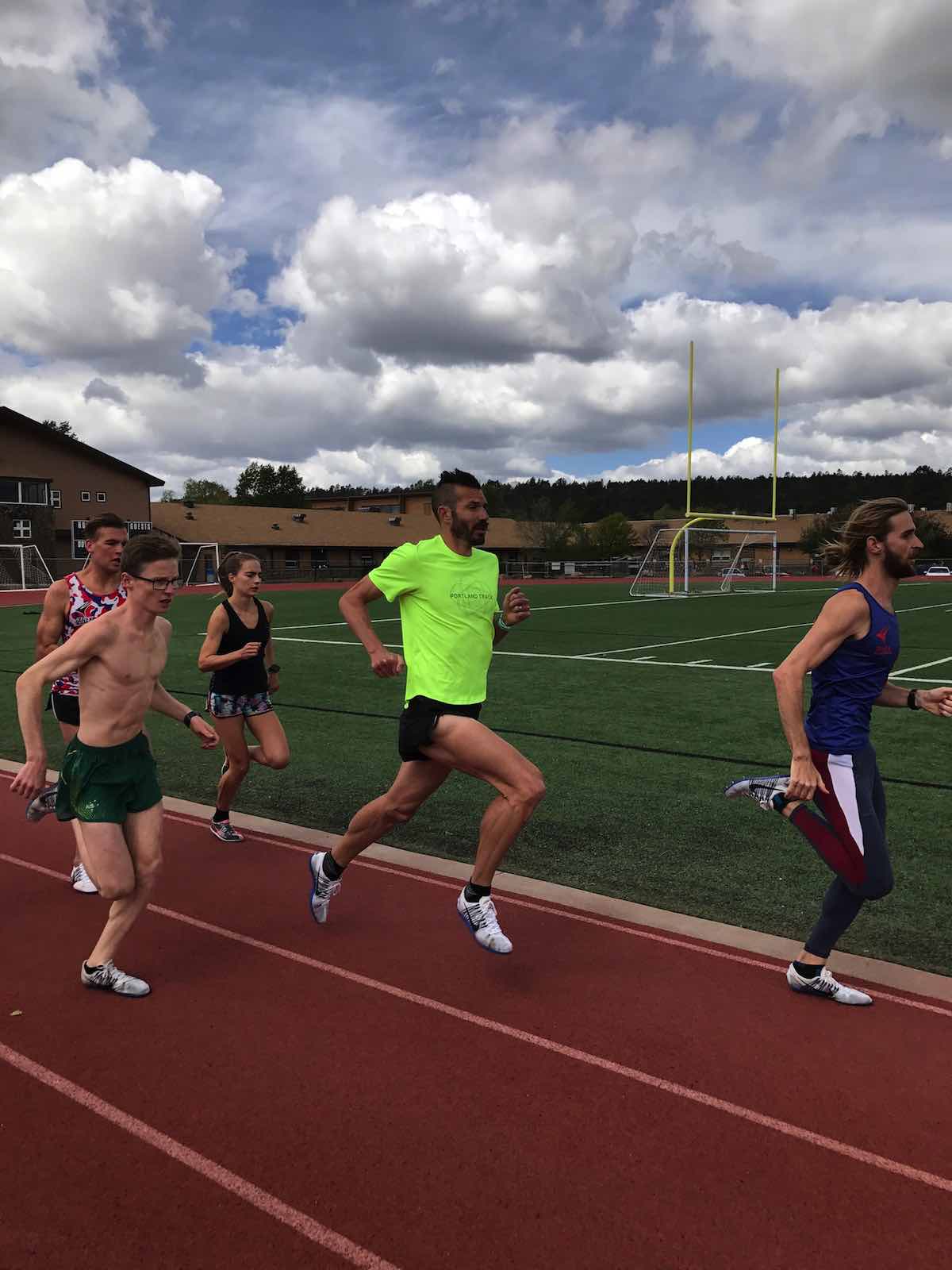 Monday 22-May-17
AM: 10km average pace 5:20
PM: Gym + 6km average pace 4:40
Notes: 2700m trail run and took real easy today with start of last week and freshening up process beginning.
Tuesday 23-May-17
AM: 5km warm up average pace 4:23, 1000m, 5min, 800m, 4min, 600m, 3min, 400m, 2min, 200m (2:42, 2:00, 1:29, 57.8, 25.7), 5km warm down average pace 4:19
PM: 8km average pace 4:39
Notes: Session done at Cottonwood which is an hour's drive away and just over 1000m altitude. Last real 1500m specific session done before racing in 9 days. Was really hot so a bit of extra stress in session. Felt much easier to hit times down at this altitude and Mason Cohen did the session with me and we worked together really well. Really happy with times as was feeling a bit tired in legs and didn't push too hard for it.
Wednesday 24-May-17
AM: 15km average pace 4:32
Notes: Ran from Run Flagstaff running store with a few guys that we have caught up with every year. The run does a loop starting on the urban trail and then up into the pine forests and back along railway line into town. This is a really good run with changing terrain and elevation.
Thursday 25-May-17
AM: 5km warm up average pace 5:13, 8x300m high intensity hills with easy jog down recovery, 5.5km warm down average pace 4:48
PM: 8km average pace 4:40
Notes: We warmed up with Ken Green's group who were doing longer hills and the warm up was mostly uphill to get to the start of section for session. Jordy Tyler, Deon Kenzie and Sam Harding did session with me and idea is to run pretty strong up the hill and just easy down. Session was tough but went really well.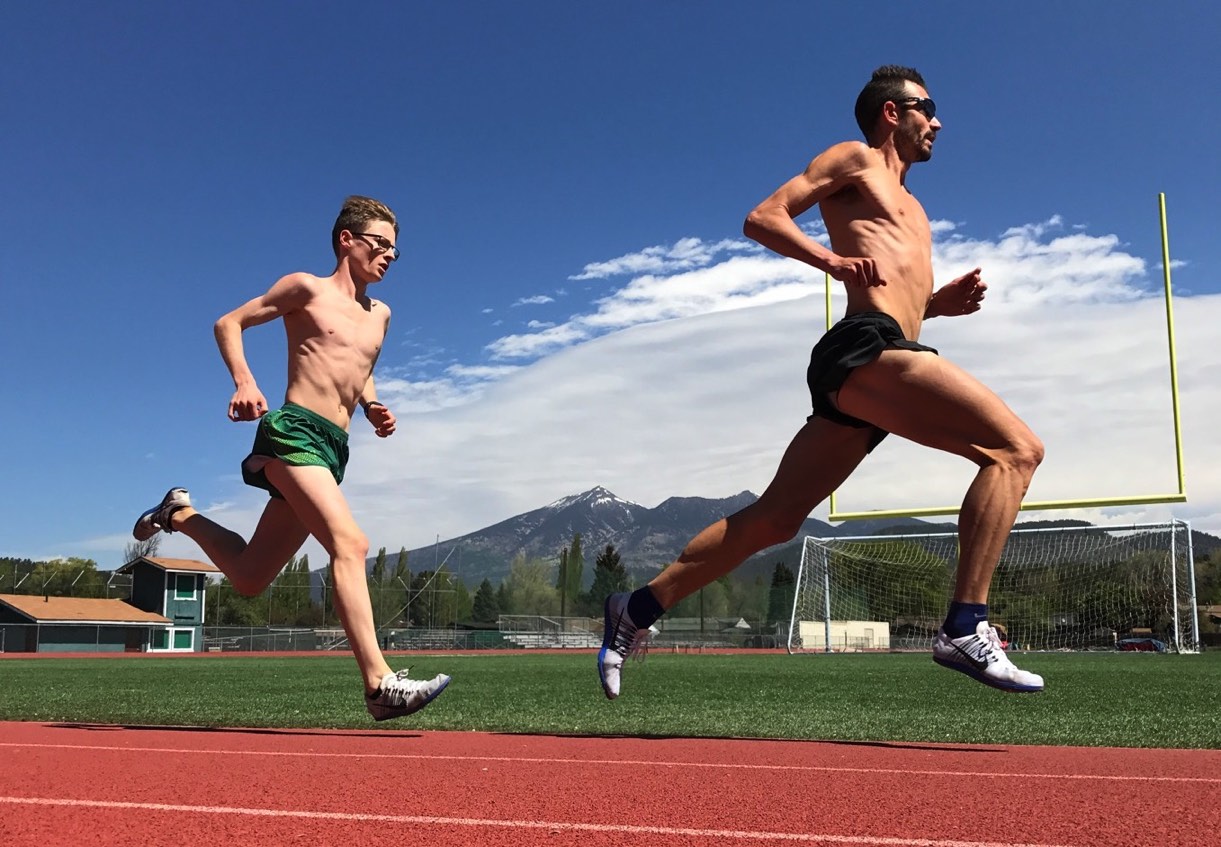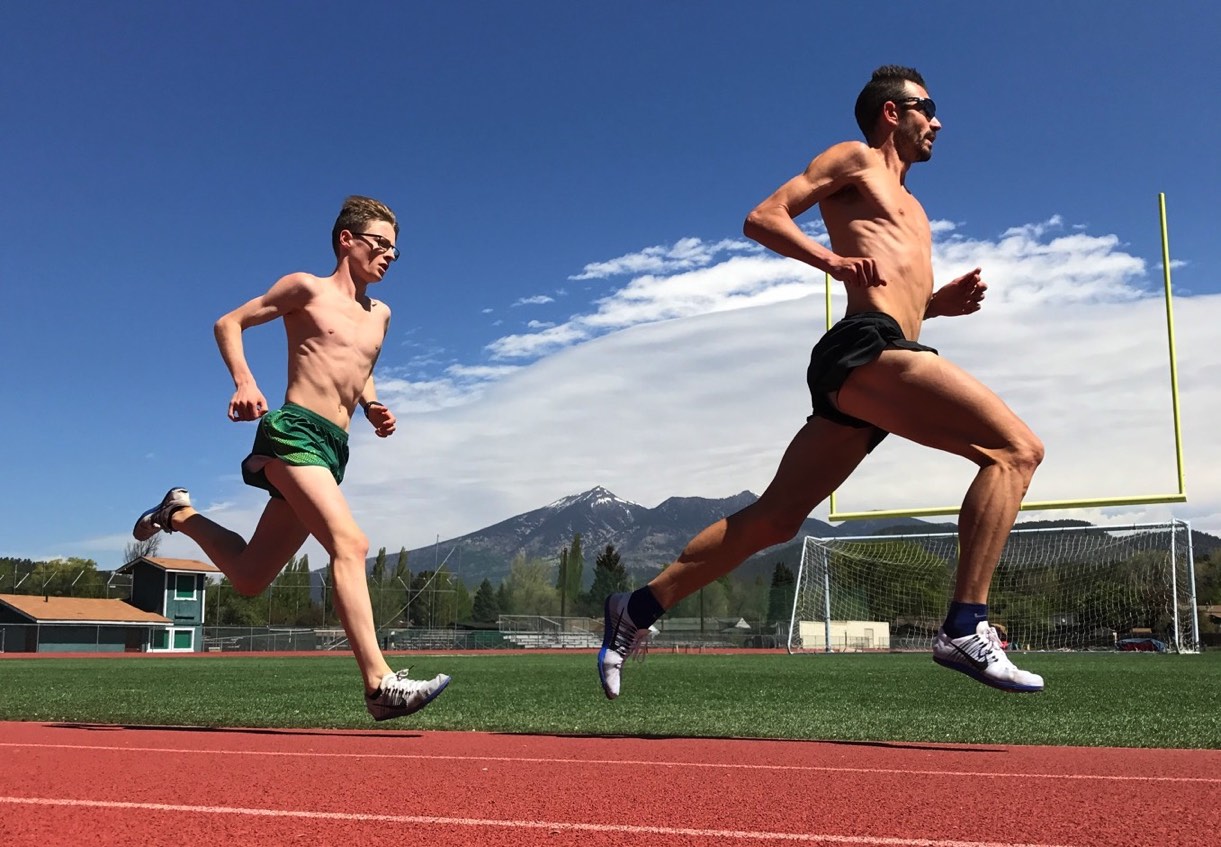 Friday 26-May-17
AM: Gym
Notes: Just a maintenance gym session and last one before racing, no running.
Saturday 27-May-17
AM: 5km warm up average pace 4:44, 10x400m with 1min recovery, fast 300m (400m average 66.1, 300m 37.9), 5km warm down average pace 4:16
PM: 6km average pace 4:47
Notes: Aerobic top up system done down in Sedona at 1350m altitude. Idea is just to run strong aerobic and one fast effort at the end which felt really good.
Sunday 28-May-17
AM: 16km average pace 4:19
Notes: Backed distance of long run right down as only 5 days till first race. Did out and back trail just past our house and felt really good.
Races
I went to Denver for a conference after Flagstaff and then travelled to Boston with Jordy Tyler, Sam Harding and Simon Rogers (NZ runner based in Canberra). I had 2 x 1mile races and a 1500m between 3-12 days post Flagstaff and all were season best results with 4:07.04 and 4:05.95 Miles and 3:46.97 1500m. I felt like I probably didn't get a race representative of the shape I was in but was happy with the series and felt amazing in training on return to Canberra. I ended up getting one more race in Belgium while preparing athletes for the IPC World Championships in London and ran a bit faster again with 3:45.95 which was 6 weeks post Flagstaff.
Sam Harding ran a string of PBs over 800m and 1500m in Boston and Canberra finishing up with 1:58.11 for 800m and 3:59.58 (first time under 4:00) and got an IPC World Championship qualifier for 800m but after the qualification period closed.
Jaryd Clifford didn't race in the USA but went back to Melbourne and had an amazing training block where his fitness was at a new level. He raced in Canberra over 800m and ran a PB of 1:55.66 and then ran a 1500m in Belgium 10 days before his World Championship race and ran just outside his PB with 3:49.41. Jaryd went on to win bronze in London which was his first international medal running a perfect race tactically and finishing better than anyone in the field.
Deon Kenzie similar to Jaryd didn't race in the USA but went about getting a really good training block in Tasmania and on the Gold Coast with a couple of races done just prior to departing for London. I paced Deon for a 1000m TT in Cologne where he ran 2:34 going through 800m in a PB and he ended up blitzing the field in London winning his first Gold Medal.
Jordy Tyler who trained with our group in Flagstaff won the B Race in Boston and then ran 2 PBs in Portland finishing up with 3:46.91 which was 4sec off his previous best.
End