Weight training has been a key component of my training program for the majority of my career. I can't say that I enjoy the gym, as I much prefer the running components to my training, however I believe it has been a key ingredient in my ability to generate power and has also assisted in my durability of recent times. 
View this post on Instagram
I lift weights twice a week, and my sessions last around an hour. I do these sessions on running workout days to keep my hard days hard and my easy days easy. I also usually get DOMS after lifting so if I lifted the day before my running workout, I would pull up bad and it would hinder my workout. Sessions generally consist of a plyometric warm up exercise, 2x lifting exercises, 2x hamstring exercises, and a calf exercise. I leave core and glute strength work to other days as I don't want to be in the gym for too long, and I find I can do these less intense strength sessions anytime throughout the week without pulling up sore. 
One thing that I see many runners do is either lift weights that are too light, or lift weights too slowly. For instance,
To read this article and loads more, sign up to Runner's Tribe ADDICT.
WANT TO WIN A YEAR'S FREE FULL ACCESS TO RUNNER'S TRIBE ADDICT + OUR ULTIMATE E-BOOK PACKAGE?


Each week's winner will be posted on our Facebook page. Winners will also be contacted via email with their access codes and E-books.
Simply enter your details below and you're in the draw.
We have sourced the world's top writers and filmmakers to deliver any athlete, coach, parent or fan the ultimate portal for athletics education, enjoyment and inspiration. See for yourself at Runner's Tribe ADDICT.
$9.95 AUD Monthly ($6.59 USD)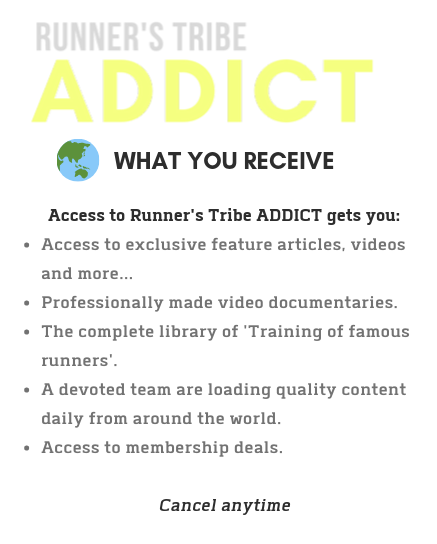 Yearly Plan (Worldwide) - BEST VALUE
$89.95 AUD Yearly ($59.56 USD)

$2.95 AUD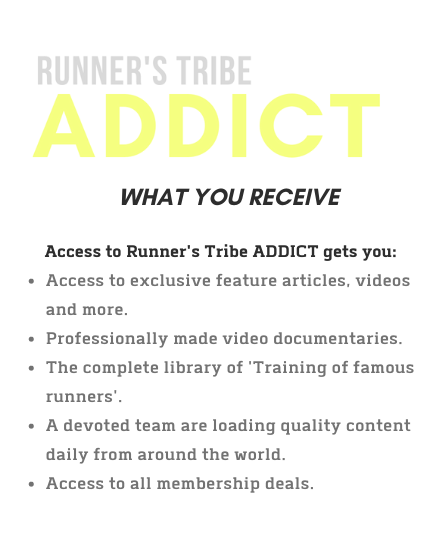 ALREADY A MEMBER? LOGIN BELOW