Written by Len Johnson – Runner's Tribe
I don't know what size shoes Sally Pearson wears but, metaphorically at least, they are big shoes to fill.
Those of us who followed the Australian campaign towards the Sydney 2000 home Olympics had a running joke (in the interests of field & track, should that be running, jumping and throwing joke, I wonder?).
If Cathy Freeman gets a cold, the joke ran, Australian athletics caught pneumonia. The quip reflected the common perception, both among Australian and international followers of the sport, that Australia had just one medal hope and the name was Catherine Astrid Salome Freeman.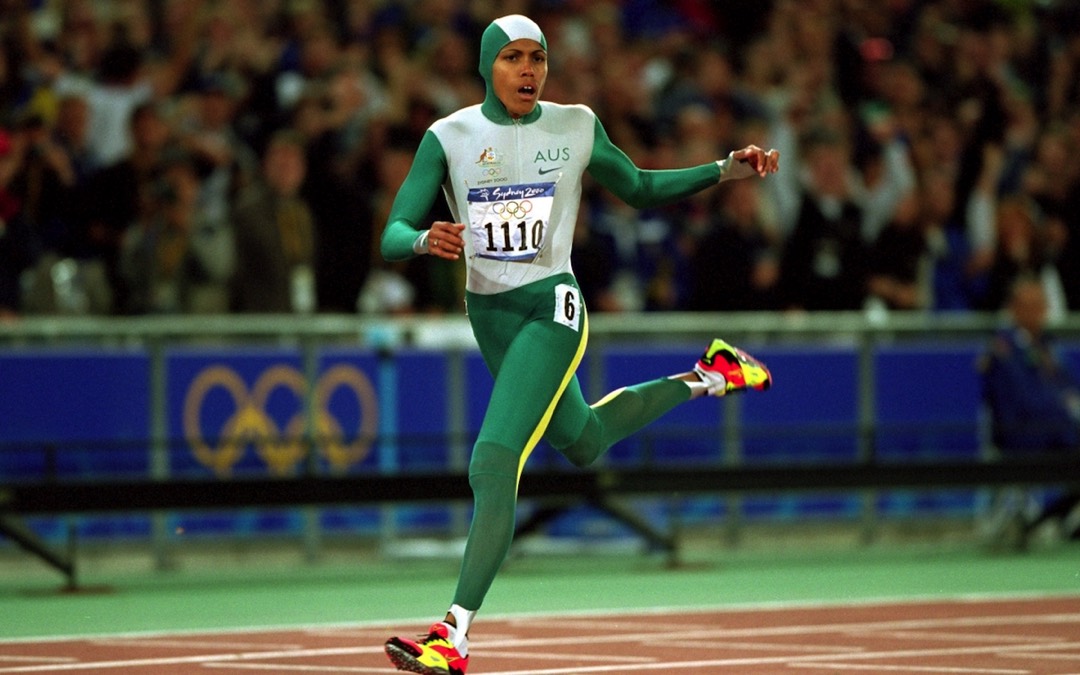 In vain did we try to explain we had several other medal contenders, a fact clearly borne out by the results – Tatiana Grigorieva, Jai Taurima, and the number of near misses, none more heartbreaking than Jane Saville.
Anyway, as it turned out Cathy Freeman did catch a cold in her final pre-Games build-up and lost her voice. More than that, she got thoroughly drenched at the Opening Ceremony – all without preventing her winning the 400 metres, making the final of the 200 and running a great leg in the national record setting 4×400 relay.
We should all get such a cold!
Sally Pearson is just one of many established and recent stars of Australia's athletics team who, for one reason or another, will not be competing in Doha. Pearson announced her retirement just a couple of months ago, frustrated at her inability to string together significant training blocks due to a succession of lower-leg injuries.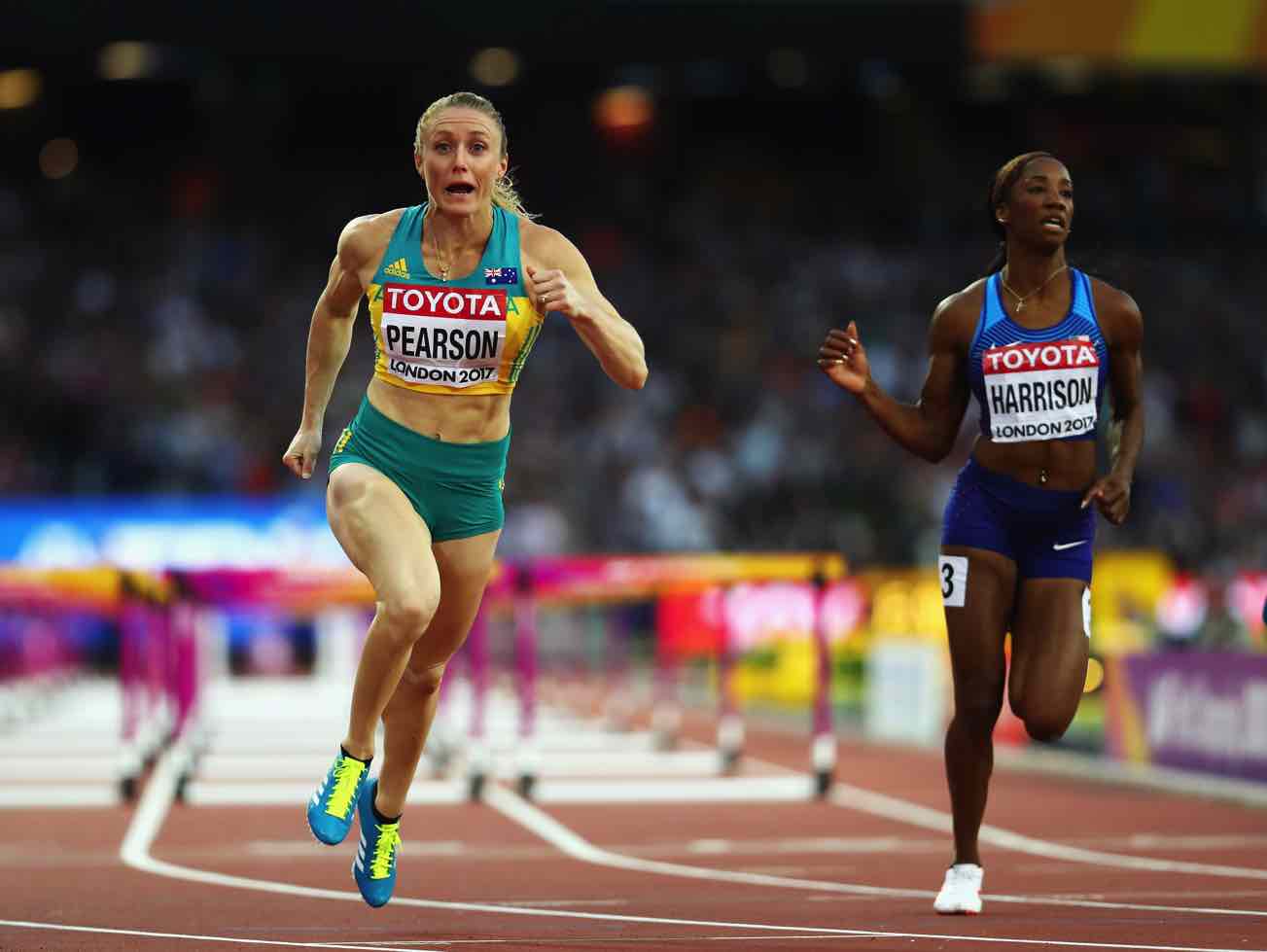 Danni Stevens and Jared Tallent, two other pillars of the national team over the past several years, are also missing (hopefully, both will be back). Kathryn Mitchell's late-career blossoming has been nipped in the bud by injury this year, likewise Claire Woods in the women's 50km walk. Rising pole vault star Kurtis Marschall is another to have failed a fitness test.
It is quite a few potential medallists and top eights out before competition starts. If you reckon on a conversion rate of around 50 percent from top-8 chances to medallists, the worst-case scenario looks pretty grim indeed. Halve your top eights; halve your medallists.
Still, while we are adjusting to that reality, we shouldn't ignore another reality of international sport – sport at any level, really. As Essendon Football Club's renowned coach Kevin Sheedy used to love pointing out, crisis creates opportunity. We all fail, over and over again, to see top performances coming.
Who thought, a year ago, that Brandon Starc and Kelsey-Lee Barber would be medal contenders in this year's world championships. I know I didn't. Starc's Commonwealth Games high jump win and Barber's minor medal in the javelin looked potentially to be career highs for both.
Yet Starc went on to equal Tim Forsyth's long-standing national record of 2.36 and then win the high jump at the Brussels Diamond League final last year. Barber has just kept throwing further and further and sits second on this year's world list in the javelin.
Both Starc and Barber are strong medal chances in Doha if they produce their best. Whether either can fill Pearson's shoes is another matter, but they are credible contenders.
Dane Bird-Smith has been there and done that in the 20km walk. While not at his best so far this year, he is a big-time performer who has an Olympic bronze medal and world championships sixth place to his name. Bird-Smith has also walked well in hot conditions before, which we are going to get, even 'after midnight' in Doha.
Looking around the Australian team, there are others who could step up a level. Some, like 800 runner Catriona Bisset, already have. Bisset has won at the World University Games this year and broken Charlene Rendina's national record which had stood since 1976. It's a big ask to expect her to do it again in her first major global championship, but she is a chance.
Destination Doha Video – Featuring Australian 800m Record Holder Catriona Bisset
Stewart McSweyn, too, has been in great form across all events this year. He intends to double the 1500 and 5000, but the longer and, probably, still his stronger event is on first. Patrick Tiernan and Morgan McDonald give Australia a strong trio in the men's 5000.
Destination Doha Video – Stewart McSweyn the sole Tasmanian representative at the IAAF World Championships
Long jumpers Henry Frayne and Brooke Stratton have been consistent performers the past few years, and further top-eight performances here are not beyond them. Again, Darcy Roper and Henry Smith provide strong back-up in the men's event. Matt Denny is capable of pushing into the top eight in the men's discus.
I'd love to be proven wrong, but I find it unrealistic to expect more than two medals for Australia over the next 10 days.
What we can hope and expect to see, however, is a new generation pushing up into finals contention here and medal contention in Tokyo next year – where they should be joined by some of the stars missing Doha.