Runner's Tribe – The Workout Series
Joshua Tedesco, 26, Perth, Western Australia
2x HBF run for a reason winner 2015, 2016
WA State champion over 5000m 2017
800m 1:52.28
1500m 3:47.18
My training squad consists of a group of runners aged from young teenagers to masters' athletes, we train in a suburb called Joondalup. Our Training at the moment is predominantly high volume work, consisting of hill reps, steady paced sessions, fartlek and one-mile reps. Our coach generally gets us to maintain good aerobic fitness all year round, adding in strides and some light speed work to help with the leg turnover.
This season my aim was to grab another win at the HBF Run for a reason, having won the 12km event over the last two years. A week before the race I finished 1st in the WA short course cross country 4k. I finished a distant 5th, in the 12, though having still run a solid time for the event, it wasn't too disappointing having been beaten by some local talented athletes who were in top shape and were very strong this year.
I return to the Leonora Golden Gift 2017 after not competing in the event since 2011. To make the final, is the first step, seeing as the field is very strong, as always in the men's elite mile. The final can be unpredictable, as the sharp turns can cause people to stumble and fall, making the race even more exciting.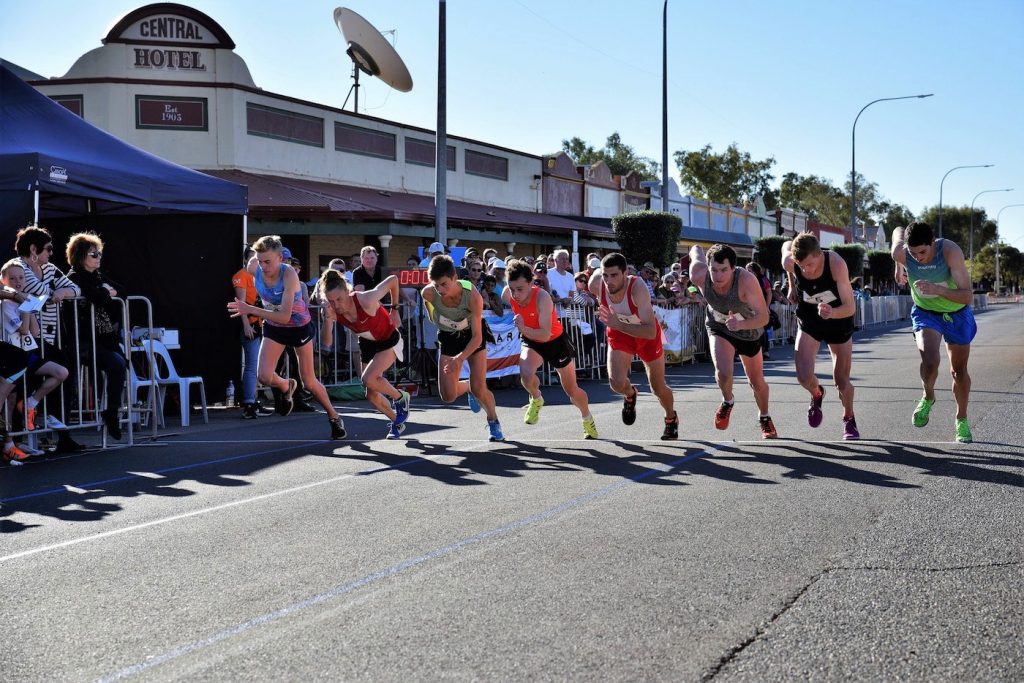 Note from Editor: Joshua made the final of the '17 Leonora Golden Gift and finished 6th.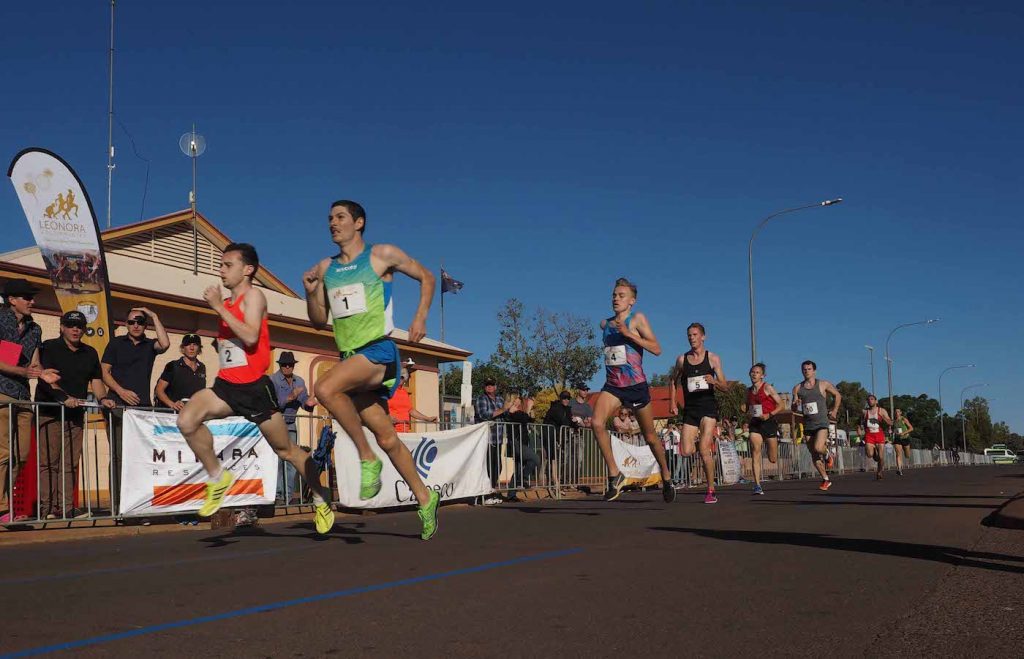 Key sessions
6x1600m@ 10k pace, 1:30min recovery
This session is relatively tough as it is completed on a hilly terrain, which borders the West Perth Falcons football club. Spikes are usually the go in the session, especially when the ground is wet, athletes have taken a tumble, and ended up wearing some of the mud. This workout helps with the strength needed in those 10k-21km road races.
Fartlek, 45-60mins, 1min/1min
The fartlek workout is one of my favourites, as it allows you to use that 3k-5km speed, over a short time, but also does not tire you out too much. We generally do this around a park that is two soccer (football) ovals wide. The various levels of fitness do not matter too much, as you generally have someone you can catch up to or drop back and run with.
Steady Runs, 8km-16km, continuous, 3:25-3:35per/km
The steady is the one workout that I find difficult, well I find them all difficult, but this one in particular. Continuous training runs at a fast pace for long periods of time are not my best workouts, however, they do make me stronger, the hard surfaces help me get accustomed to racing on the roads. Our coach tries to get us to do this about once per week if there are no races on the schedule.
Hill reps, 10x300m
Hill reps are a must for all distance runners, I believe. They provide the body with speed, power, aerobic/anaerobic conditioning. Some people may think you can lift weights as opposed to doing hill work, my belief is that you cannot swap a running workout for some other form of strenuous activity, unless it helps you to avoid getting injured or just to gives the mind a break from routine.
That is all from me today.
Kind Regards