'You'll never be able to run harder' – Robert Lister 4 Key Sessions – Coached by Michael Dooley
As before most races, the day preceding Herb Elliott winning the 1500m at the 1960 Olympics his eccentric 65 year old coach Percy Cerutty ran himself to exhaustion. Prior to collapsing he managed to squeeze out the words 'You might be able to run faster Elliott, but you'll never be able to run harder!' – This challenge was derived from his certainty, that if victory was achieved easily it was cheap, and would stultify the personality. Rather the aim should be to pursue excellence. His view was that the suffering and dedication to achieve excellence in middle/long distance running was the only way to understand compassion, courage and would most importantly build character.
A modern version of Herb Elliott a wider audience might more closely relate to could be Kobe Bryant. After he hobbled from the court upon tearing his achilles, the commentator famously remarked 'Don't ever question, the heart, the emotion, the grit, the tenacity of that guy' – the same might have been said of Herb Elliott had Bill Macdonald commentated one of his races.
I thought I would start my introduction with these anecdotes as for the best part of the last 6 years I've been injured. I have taken a lot of solace and drive from such stories. Going into races unfit or undertaking another injury rehabilitation program, I could easily control the amount of heart or dedication I'd apply… as maybe at worst no matter the outcome I'd at least build some character along the way.
I spent almost 4 years not being able to jog 30min after the 2012 World Juniors as I attempted to overcome an achilles injury. I'm forever indebted to one of my best mates Matt Bertacco and his beautiful family who would always welcome me to stay as I was seeing a specialist down in Melbourne. After returning for a few races during the 2016 season, I then required surgery on my knee. The surgery was simple in removing a synovial band, but was a last resort and wasn't guaranteed to alleviate my symptoms. I wouldn't want to go back to the week of surgery that was sleepless, but here we are having run a couple of races, including a Comm Games B qualifying time during the recent 2018 track season, and on the way up.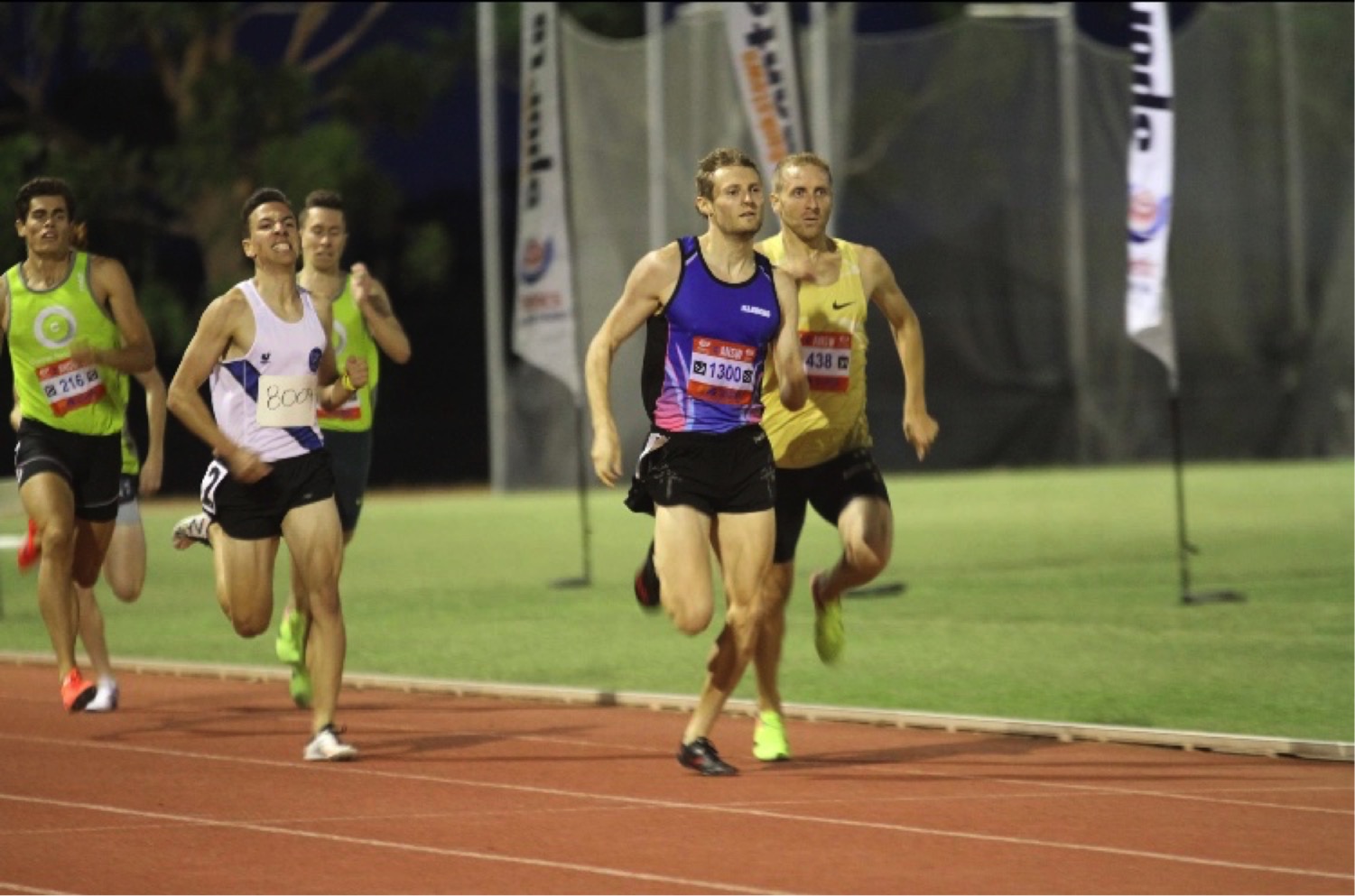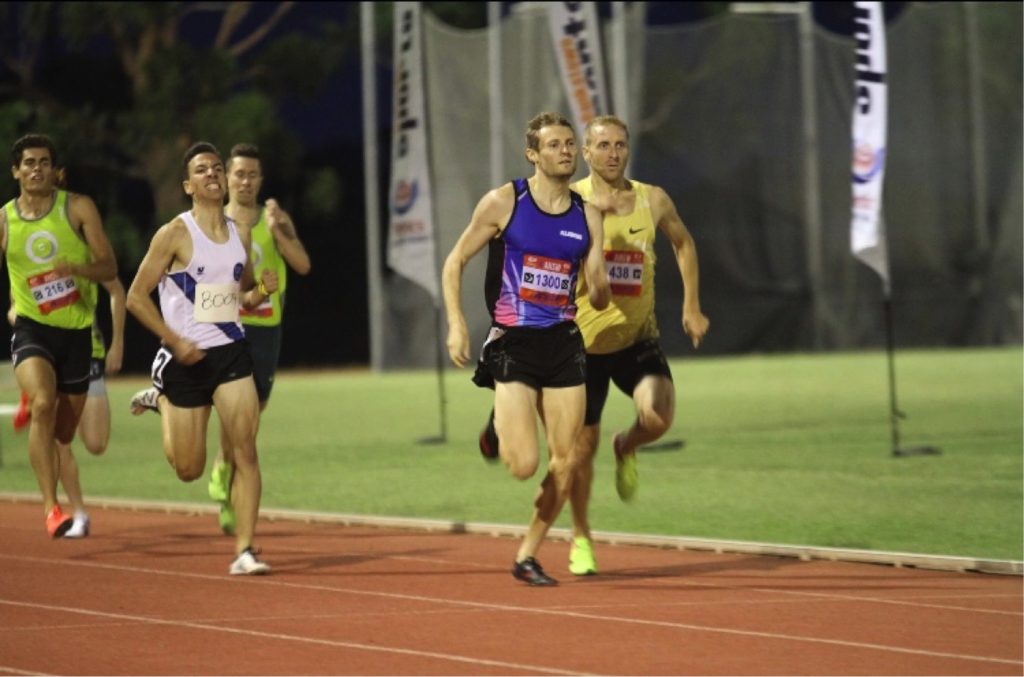 I'm fortunate to be coached by Michael Dooley after joining him and Jaryd Cowley 10 months ago. Michael and Jary have both been very close with my family since I was 9 years old making it a comfortable and enjoyable transition. Michael is more renowned as a sprint coach, but has an unparalleled knowledge of athletics and isn't afraid to be innovative with training. His innovation will hopefully enable us to eventually train 18 months injury free, an increase on my current dismal best of 3.
Michael is highly analytical and records everything at training to the hundredth of a second, which is perfect from a monitoring perspective. I'm rarely privy to times and believe an athlete over analysing training can be counter-productive to racing your best. A justifying example of this, is in a video interview with Andrew Wheating, Alan Webb and Steve Magness. They spoke of not racing their best when hyper-focussing on training times, as they habitually applied the same non-competitive spirit whilst racing.
After an extensive background, I've outlined some of our key training sessions. I've tried to give some insight into the rationale behind them to hopefully give someone reading the conviction to apply something similar in their own training.
Oatley Hills 2 x (200,250,200). 3min rest between reps 5-6min between sets
The infamous 800m 'Daniel Batman Hill' lures runners, mostly sprinters from all corners of Sydney on a weekly basis. Two benefits of this session oppose to sand-hills is that the surface is firm ensuring foot-contact time doesn't increase and the gradient is low enough to ensure efficient biomechanics can be maintained, ensuring a greater transfer of benefits back to the track.
It's probably my favourite session as the gradient ensures you shouldn't be able to run fast enough to sustain an injury. I try to work this session so that my second last rep is the best, as everyone will run close to exhaustion on the last rep regardless of how they feel. Pushing through the burn of the lactic acid often results in number of the squad embarrassingly throwing up. This is to the great dismay and concern of local dog-walkers.
4-6 x 1km (last 200m of each rep up-hill). 3min recovery
A staple aerobic session for most distance runners in Australia. The purpose of the session is to build-up your aerobic strength, thus most complete it with a higher number of reps and less rest. I've tracked a high correlation between completing sessions over 4km of quality in volume and sustaining an injury in the succeeding days. This formed a large basis of my decision in 2017 to focus on becoming a speed oriented 800m type runner, oppose to the more common aerobically moulded type.
With this in mind, our strategy for the session is to ensure I can still comfortably jog during the recovery periods. This acts as a measure to ensure I'm not pushing too hard. Including a hill at the end of the rep tries to counteract running at a slower pace as it increases the level of fatigue without having to run faster.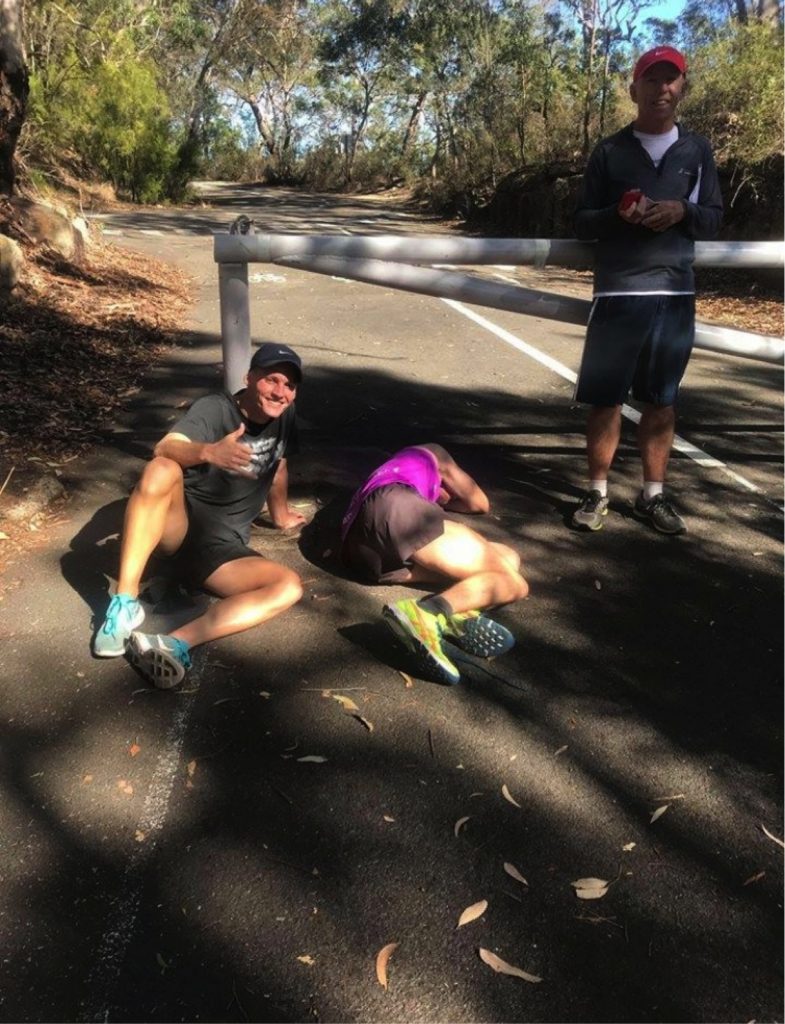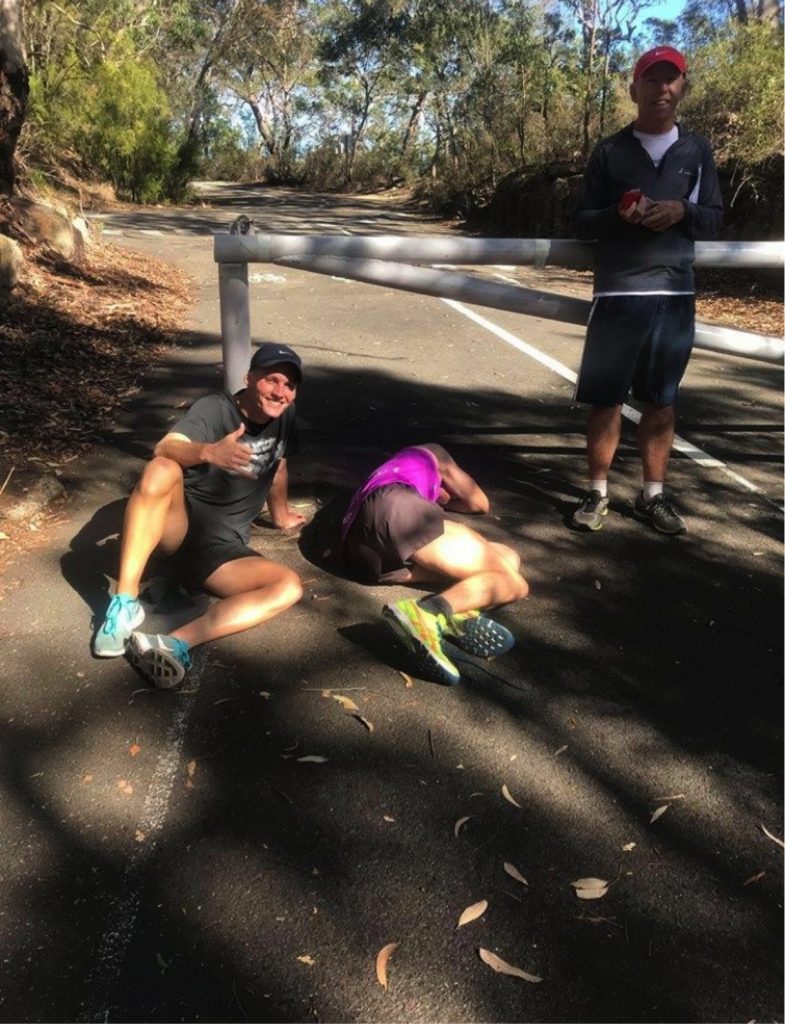 300m 5min rest 400m 5min rest 300m
I've included this session as it's the kind of anaerobic work I'm probably best at. Ideally the first two reps should be controlled enough so that that last 200m of the final rep mimics the lactic build up and pain of an 800m race.
I completed this session in early January and jubilantly rang Jeremy Roff on the way home to let him know I was going to finally run at a level we had envisaged I was capable of the upcoming Saturday. Unfortunately I tore my adductor a couple of days later. I haven't found a time machine to go back and run slightly slower to avoid injury, but being in this shape again is something that is inspires me going forward.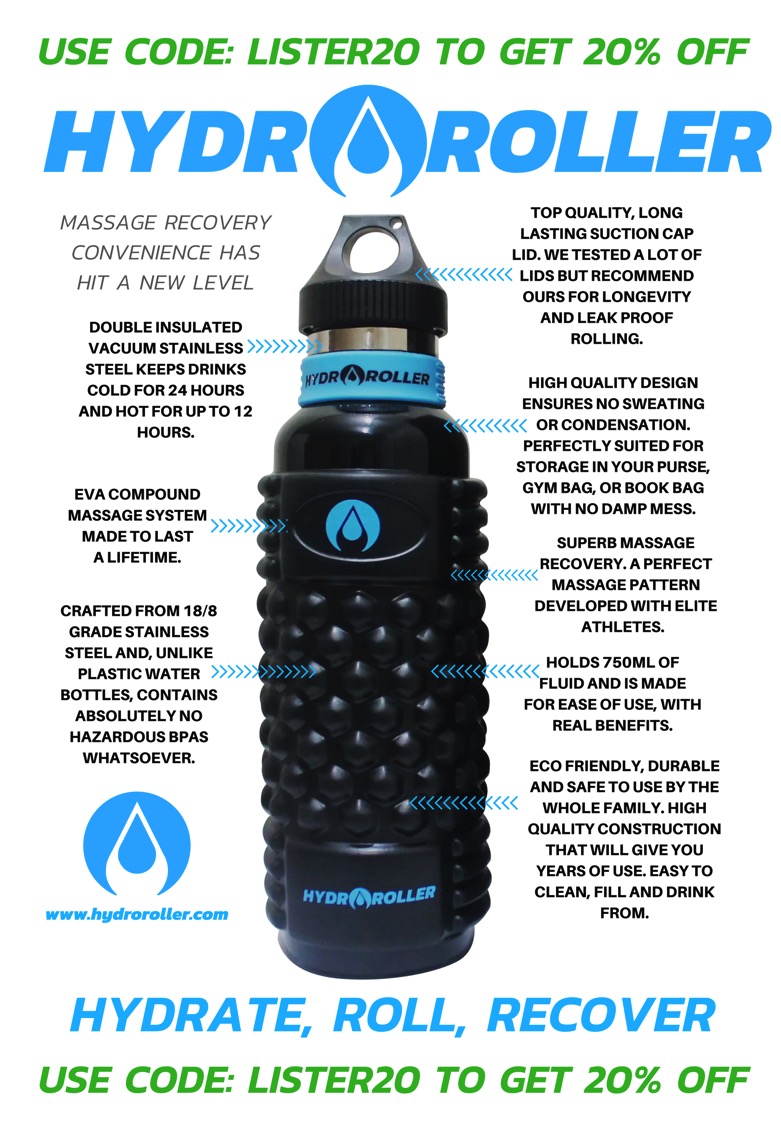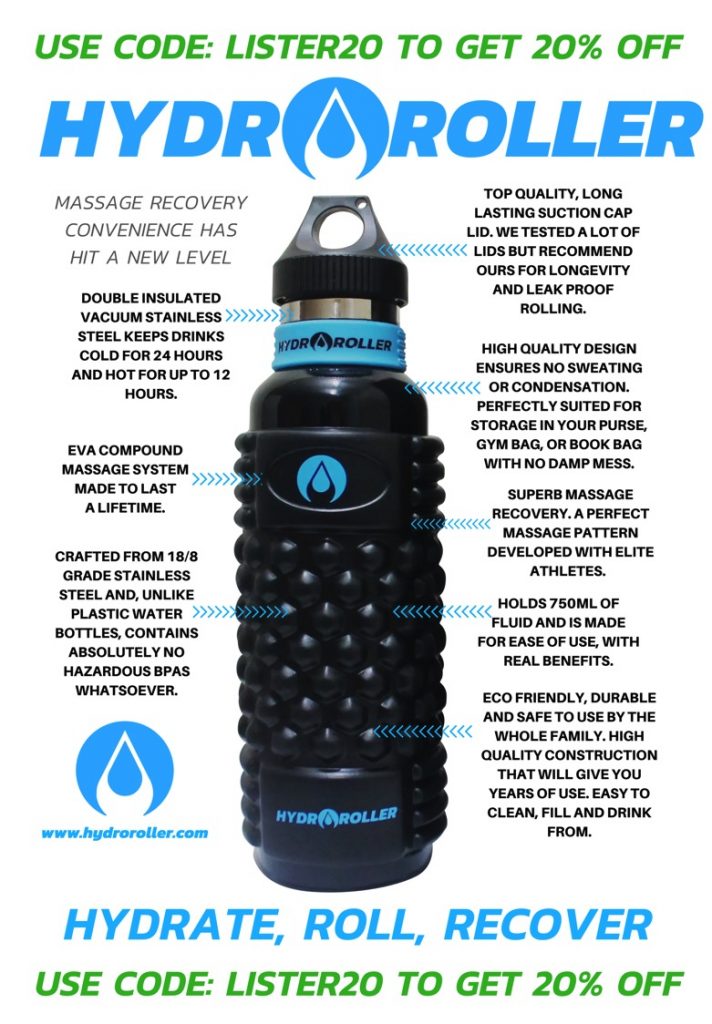 5 x 50m Wickets – Full Recovery
This is our easiest session in terms of fatigue. Wickets are essentially 'mini' hurdles and running over them promotes front-side sprint mechanics. They also enable a coach to easily, and effectively analyse an athletes hip position, stride length, and bounce off the ground.
This session is a great opportunity for everyone in the squad to also work on their trash talking talents. For Zach Holdsworth, it's usually spent trying to convince everyone that 'Tom Melbourne' will win his next race (for those that don't follow racing he has famously only won one of his last 15 starts!)… I admire Zach's loyalty and should commend him on tipping 'Boom Time' to win the Caulfield Cup at 50/1!
Thanks for reading, hopefully you got something out of it, and Michael Dooley is driven to run himself to exhaustion the day before my next race!