Written by Jaryd Clifford – Runner's Tribe
Six seconds in the marathon is nothing, but for Liam Adams, it was everything. For a fleeting moment after crossing the finish line of the Gold Coast Marathon, frustration erupted. "Fuck. That was weak as piss. You stuffed that up," he yelled. Stumbling forward, he reached out, as if begging to understand his failure. It was the fastest marathon of his career, but it was not fast enough, at least not in his mind. His time of 2:11:36 fell infinitesimally short of the Olympic qualifier. He could see it, but not touch it. Now, in the aftermath of that race, the moment still haunts him. But rather than wallow in defeat, he is using it as fuel for the future. The dream is not over. Not at all. 
For many, his reaction that day might come as a surprise. His time was still 76-seconds faster than his previous best, moving him into the top-20 on the Australian all-time list. It was also the fastest marathon by an Australian on home soil since Pat Carrol ran 2:11:21 to win the 1997 edition of the race. However, for Adams, the disappointment ran deeper than the agony of falling short. Instead, it was rooted in the story of his career, and the nagging feeling that he could run much faster. 
Liam Adams is the perennial underdog of Australian running, always with something to prove and more to give. His career is littered with misfortune and injustice but defined by the euphoric moments of success. The stories he tells are as crazy as the feats he has attempted. He is a revolutionised figure, a hero for the working-class runner. So, as Tokyo looms, who is the man behind the tradie singlet? 
This is his story.
Liam Adams: The People's Champion – By Jaryd Clifford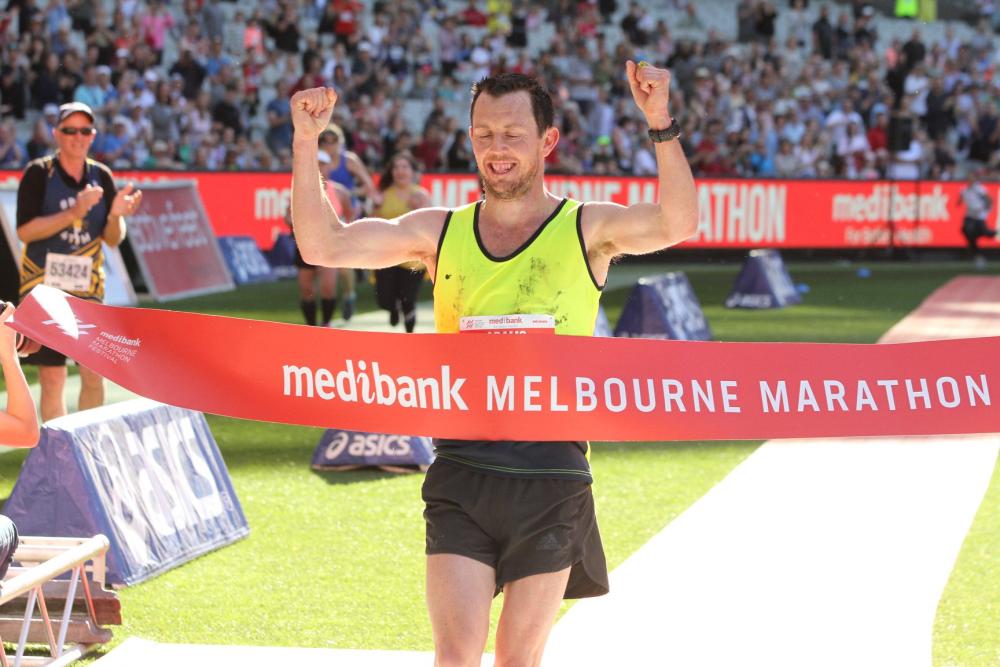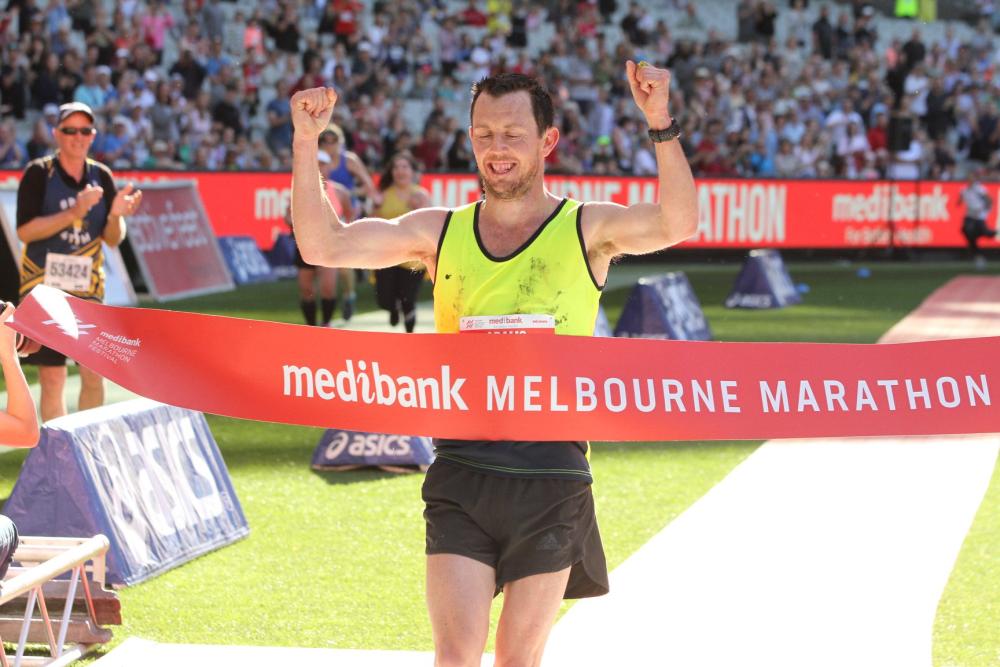 From the beginning, one thing was clear: Liam Adams was born to run marathons. I don't say this to be a romantic, it is simply the truth. Not necessarily because they were made for each other, but more due to it being his only option, at least as far as the Olympics were concerned. 
"I don't know if that's an insult or not, being told you're too slow for any other distance," he said. "But I eventually bought into the idea."
Even as a junior, it was clear that the marathon would one day become his forte. "The fact was that when I pushed up a distance each year, as I got older, I would get better the further we ran. It confirmed to me that I'd most likely end up being a marathon runner."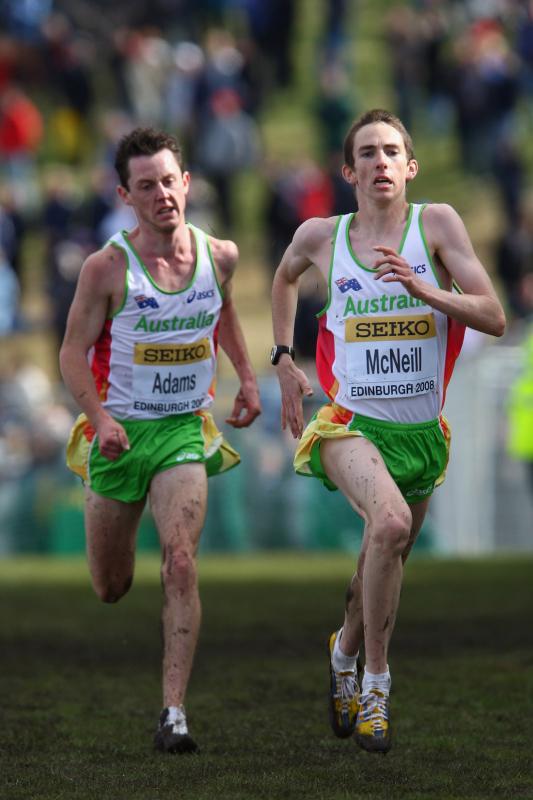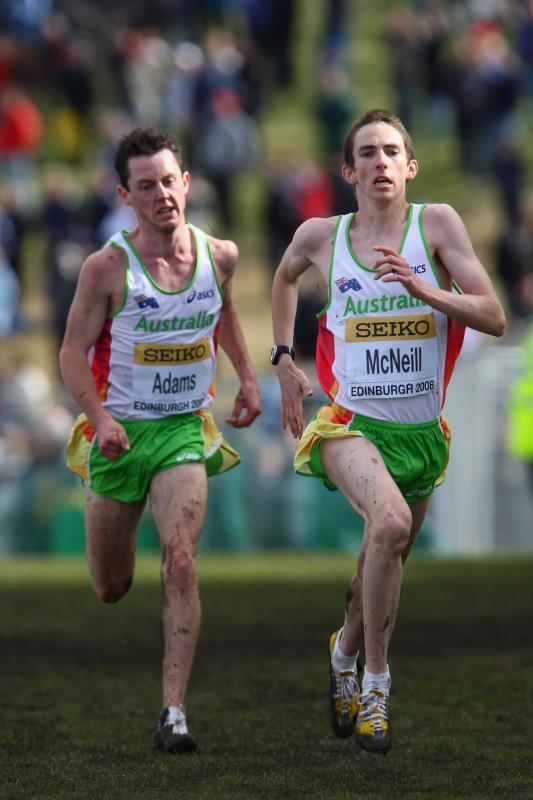 Eventually, Adams conceded that if he wanted a future in the upper echelons of the running world, he would have to embrace the 42.195km distance. Nevertheless, there was no urgency. Rather than diving straight into the deep end, he decided to apply himself to the rigours of gaining strength and experience, most notably in cross-country.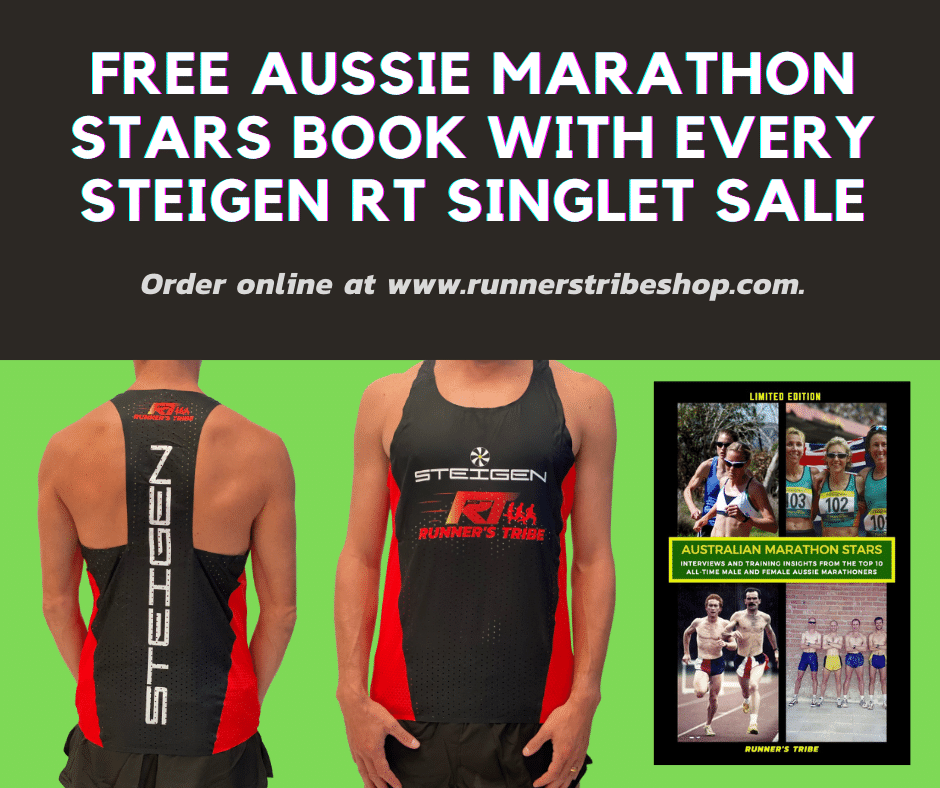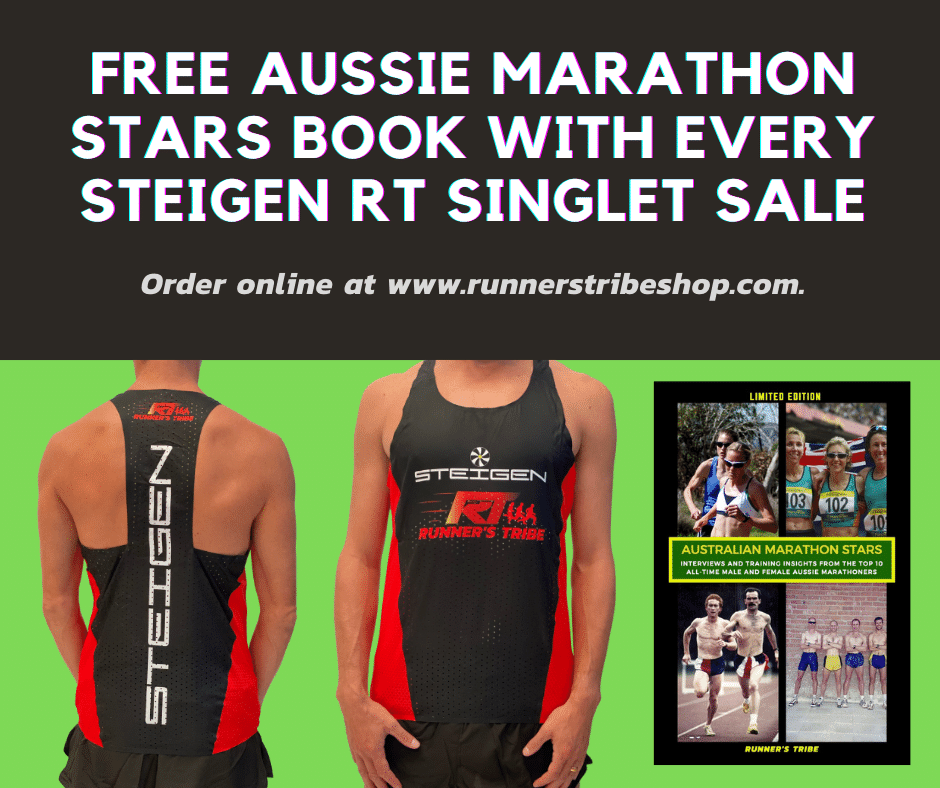 Throughout this pre-marathon period in his career, Adams notched up six world cross-country singlets (he would make it eight in 2017), with his best result of 23rd coming in 2013, seven months before his marathon debut. Only the year before, he had also placed 23rd, but this time in the world half-marathon, a mere three months after stepping up to the distance. It was this decade of patience that would prove pivotal in laying the foundations for his successful transition to the marathon. 
"I probably would have liked to have done a marathon at an earlier age, but my coach (Ken Hall) wanted me to do it at a more traditional age," he said. "My training age was probably the key in finally deciding to step up to the marathon."
After biding his time, even foregoing the temptation of attempting to qualify for the 2012 London Olympic Games in the marathon, Adams finally pencilled in the 2013 Melbourne Marathon for his anticipated debut. 
"I guess I was pretty nervous about doing my first marathon," he said. "You hear all these stories about hitting the wall, and how tough the marathon is, so you don't know how you're supposed to feel. It's all unknown territory."
Racing against a highly competitive field that included Japanese 'citizen runner' Yuki Kawauchi, Adams fought off the pain that threatened to overwhelm him in the latter stages of the race to finish sixth in 2:14:09. The time was also enough to secure his spot on the Commonwealth Games team. 
"It's kind of a weird feeling because you've always been told that the last half is going to be brutal. That's when the marathon starts," he said. "At 30km, I started feeling it. It was absolutely tough, brutal over the last little bit. After that, I was hooked."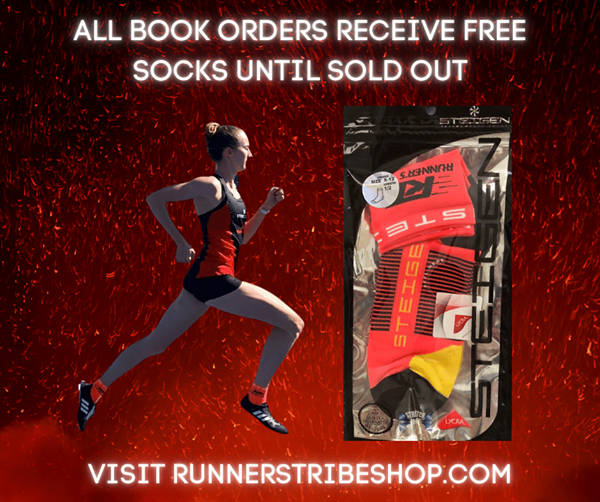 In a sport filled with crazy people, Adams would be the first to admit that he is one of the craziest. Only a fellow runner could understand his masochistic attraction to the marathon. Ever since that first taste, he has relished the fight that it demands from him. In 2018, he even entered two marathons in less than a month, winning in Melbourne before placing second in Kobe, Japan. 
"I don't really want to talk about how tough the marathon is because I don't want to discourage people that want to try one," he said with a chuckle, before continuing anyway. "With the marathon, all your systems are shutting down. You're just battling. You can't concentrate, your legs can hardly keep going, you're getting blisters, you're getting chafe, just everything seems to be going wrong. You don't experience that type of pain in any other distance. In the marathon, it just gets worse and worse. It's the ultimate challenge and that's why you love it." 
The 2014 Commonwealth Games in Glasgow, Scotland, taught him another crucial lesson. Swept up in the excitement of his first championship race, Adams fought toe-to-toe with the Kenyans and Ugandans at the front of the pack, a decision which cost him valuable energy. 
"What was happening was the Africans were throwing in fast surges, then slowing down like in a fartlek," he remembered. "It was just wasted energy, just suicidal what they were doing. It's just not a smart way of racing."
After some time, Adams realised that his much more experienced compatriots – Olympians Michael Shelly and Martin Dent – were nowhere to be seen. Rather than responding to the random surges at the front, they had wisely decided to run a consistent pace in the hope that the leaders would crack under pressure. The plan worked perfectly, with Shelley eventually running through the field to win the gold medal in emphatic fashion. For Adams, it was the opposite, as his body paid the price for his early enthusiasm, fading in the final kilometres. Nevertheless, his time of 2:13:49 was good enough for seventh, and it would remain his personal best for four agonising years.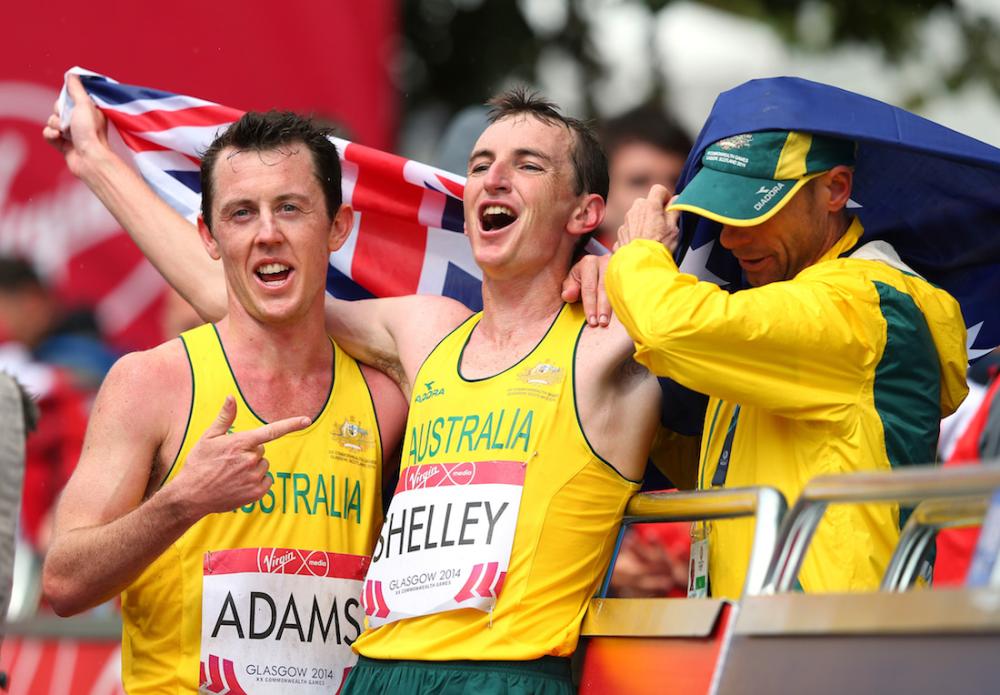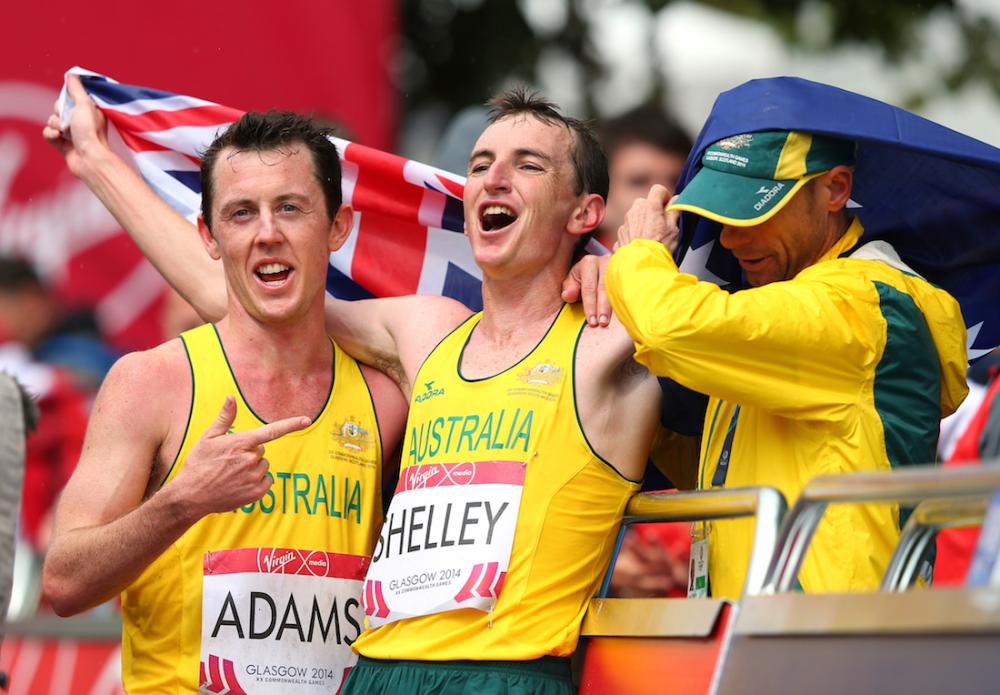 Having established himself as one of the premier marathon runners in the country, Adams turned his attention to qualifying for the 2016 Rio Olympic Games. The plan was straightforward: qualify at the Chicago Marathon in 2015, and simply hope that no one would run faster. As for what actually happened? Arguably, nothing more could have gone wrong.
It all started at Yarra Flats in Melbourne, only weeks before his race in Chicago. 
"I came around a corner, and my inside leg slid out from underneath me. I twinged my hammy. I went from running a nice pace to being really concerned about my hamstring," he said. "I knew I'd done something to it. I knew I'd pulled it a little."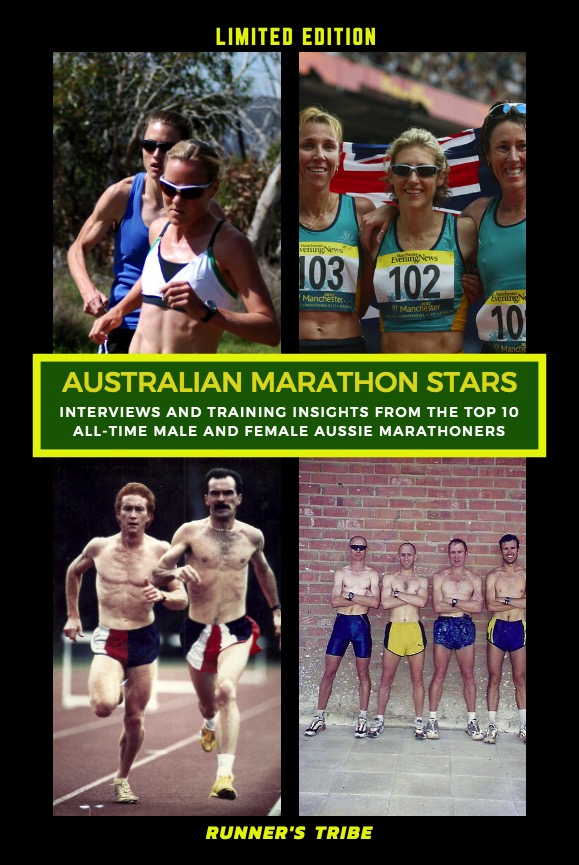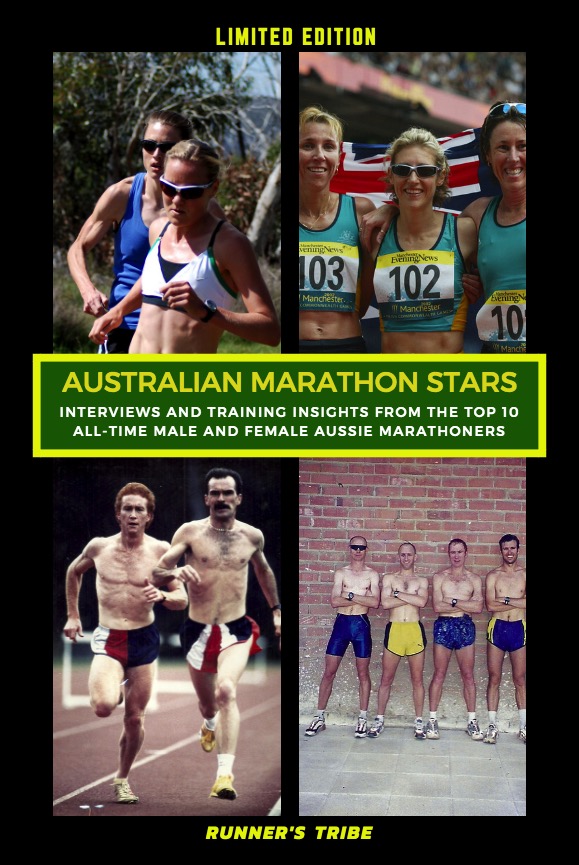 Despite this, Adams soon forgot the injury, believing that he was over the issue. However, upon arriving in Chicago, his ego got the better of him. 
"I still did some dumb things before the race," he said. 
Seeking confidence in his fitness, he embarked on a two-mile wind-sprints session around Lake Michigan – completed in nine minutes – only three days out from the race, potentially aggravating his leg. 
"There was no need to be doing that, trying to prove to myself that I was fit. It was pretty stupid."
Regardless, the plan remained the same. On a windy day, Adams ran past the halfway mark on pace for a time of 2:11. Alas, the fairy tale did not last long. 
"I felt comfortable and relaxed, and then my hamstring randomly grabbed. It was something I'd never felt before," he said. "But it was just one step, and then it was fine." 
He tried to shrug it off, praying that the feeling would not return. It was a fanciful thought. 
"One kilometre later I felt it again, and then another time. I just started bleeding time after that," he said. "I stopped twice to stretch it out, but I kept running. The race director was driving next to me, waiting for me to pull out. But I had to finish and get that qualifier."
In a display of courage, Adams completed the marathon in 2:16:29. The time was still an Olympic qualifier, but he knew it would not be enough to make the Australian team. Two weeks later he had already been knocked out of the top three spots. His plan had to change, but so did his life.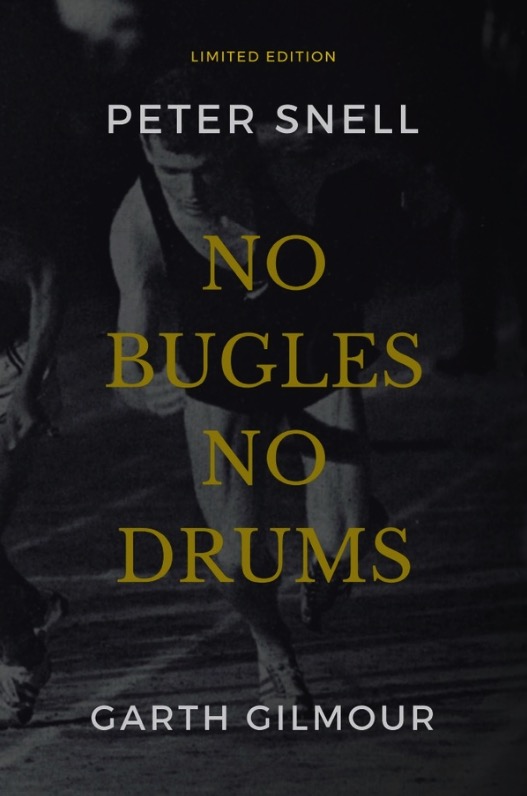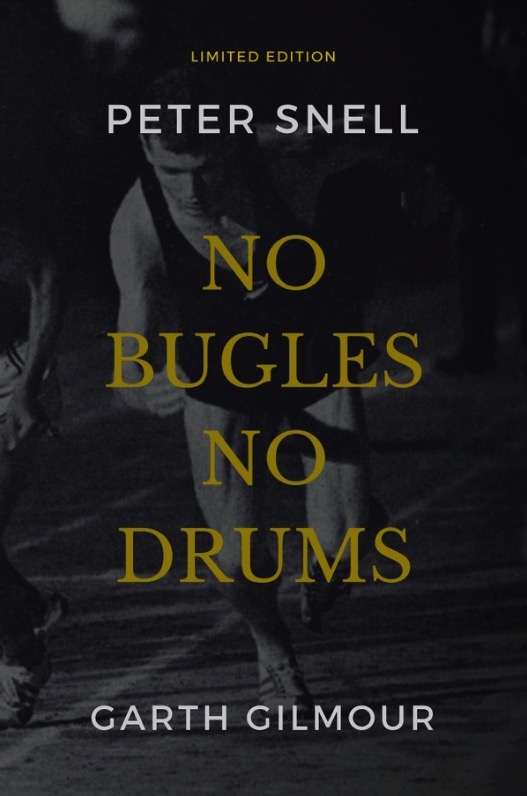 Receiving little support from Athletics Australia under the National Athlete Support Structure (NASS), Adams needed to find a way to support himself outside of the sport. 
"I kind of felt I was never going to get the support. I had reached the qualifying standards for NASS support a few years in a row, but every time I applied, I was told it was selectors discretion, better luck next time," he said. "Then they would improve the standard, and I'd achieve it the next year, but it was selectors discretion. So, I was like, why do I bother sending in the application?"
Faced with the reality of no financial support, he decided to commence an electrical apprenticeship. 
"I kind of knew I wasn't going to get the support from Athletics Australia, so I started thinking about my future," he said. "The reality is I could have gotten to the end of my running career and had absolutely nothing, and maybe or maybe not achieved what I wanted to achieve, but still being so far behind in life that I'd be starting from square one. Most Australians can't make a living off running, so I had to start thinking about my future. I had to start thinking about my life."
Working between 43 and 45 hours a week, and sometimes more, Adams is lucky to clock five hours of sleep each night. 
"I wake up feeling like a zombie, and I get up knowing that I'm going to struggle, but I get on with it," he said. "I drive home knowing all I want is to get home and sleep instead of doing my run, and sometimes sleep wins. Some days it feels like it's hindering my preparation, and other times I feel like I'm being soft for not going for that run."
Although this lifestyle does not seem conducive to elite marathon running, Adams maintains that he made the right decision. 
"I thought I could chase my dream and do work on the side," he said. "With running, you can get into some black holes, some places you don't want to be mentally. I thought that doing this would be good. A good balance so that I wasn't putting all my eggs in the one basket, and putting that kind of pressure on myself."
However, there is one question that will linger forever. With the right support, and the freedom to be a truly professional and elite athlete, how fast could Liam Adams run a marathon? Sadly, we may never know. But way back in 2016, he did not plan on letting that get in his way. It is an attitude that remains with him to this day.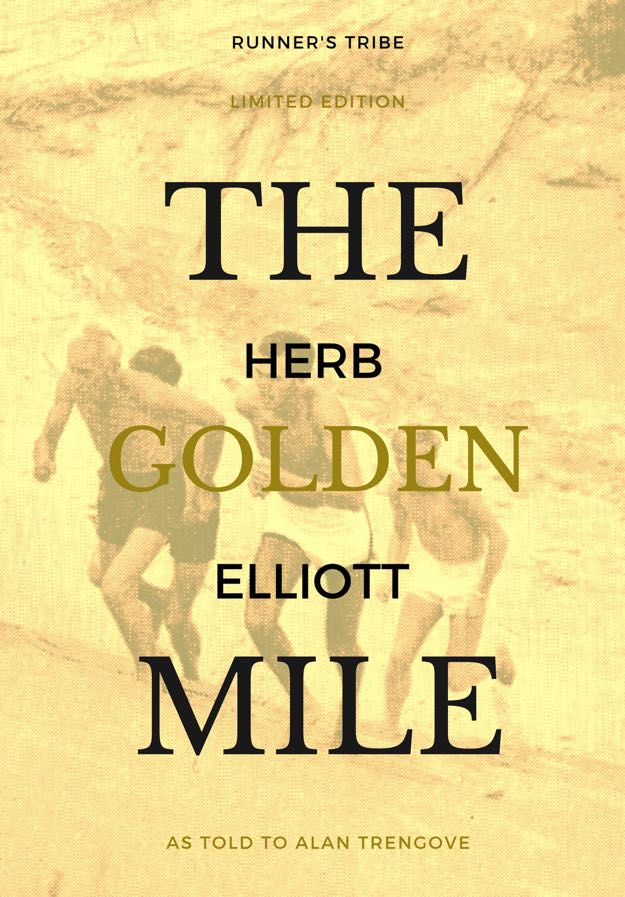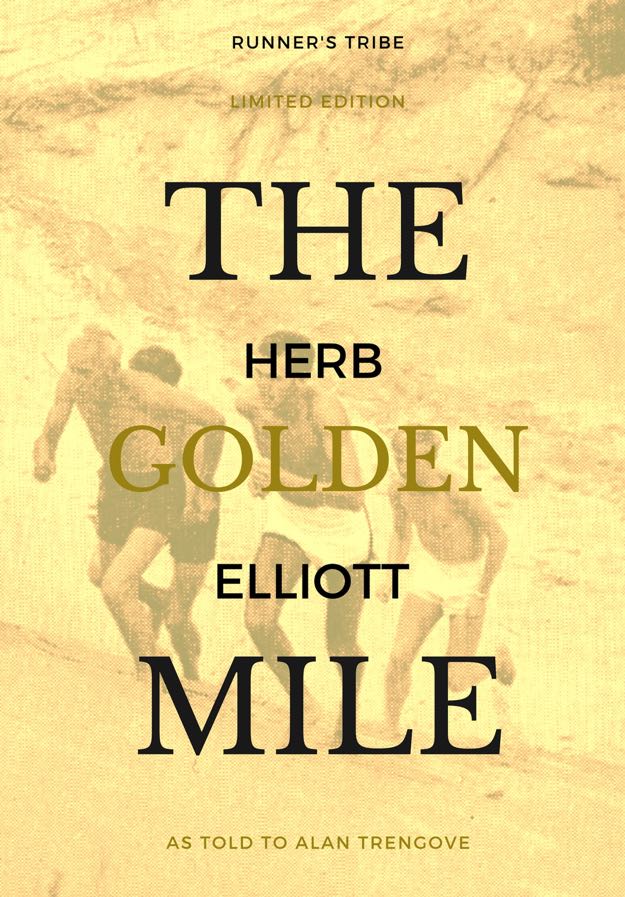 Following the frustration of Chicago, Adams set his sights on the Lake Biwa Marathon in Japan. During the race, he found himself at the front of the pack, suckered into the Japanese way of running. Through halfway on sub-2:10 pace, everything seemed to be falling into place. Sadly, that did not last long. 
"I leaned over to get my drink, and I felt my hamstring go. Not the same one as Chicago, but the other one," he said. 
Calamity had struck again, and he started to lose precious time. At 35km, it was useless to continue, the damage was irreparable. With nothing left to give, he made the heartbreaking decision to pull out of the race. 
"I realised I wasn't going to improve my time, so I made a tactical decision," he said. "It was hard because it was the first time I'd ever pulled out of a race. I'd always thought if you pull out of a race, what stops you from doing it again? I didn't want to create the issue that when things got tough, I had the option to throw in the towel. But if I wanted to make the team, I had to consider doing another marathon."
With only four weeks until the end of the qualification period, the main problem was finding a marathon that would accept his late entry. After stalling their reply, the London Marathon frustratingly rejected Adams' request without a genuine reason. Finally, it was childhood coach Gregor Gojrzewski that offered a miraculous proposal. He was a personal friend of the race director for the Warsaw Marathon in Poland, and could discreetly get him into the race. Suddenly, it felt as though fate had shifted. 
Determined to ensure that he would execute this marathon perfectly, Adams brought friend and osteopath Steve Dinneen to the race. Although this helped his hamstring issues, it could do nothing for the chronic blisters threatening to end his Olympic dream. One blister, in particular, had ripped off several layers of skin from the bottom of his foot. This made running excruciating, and him desperate for a solution.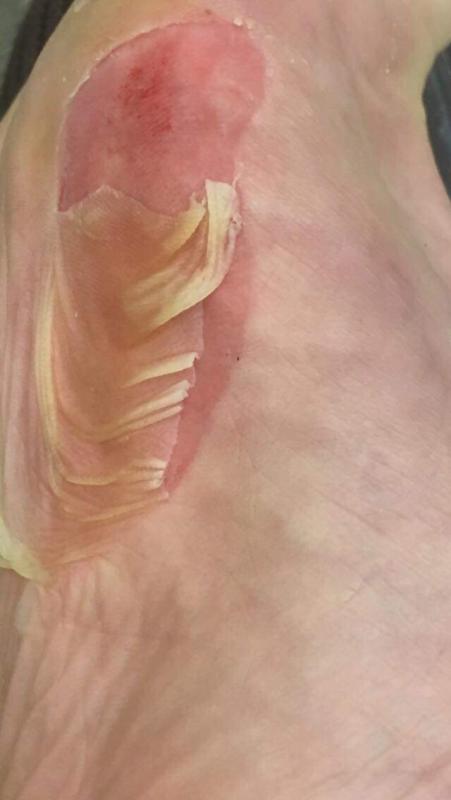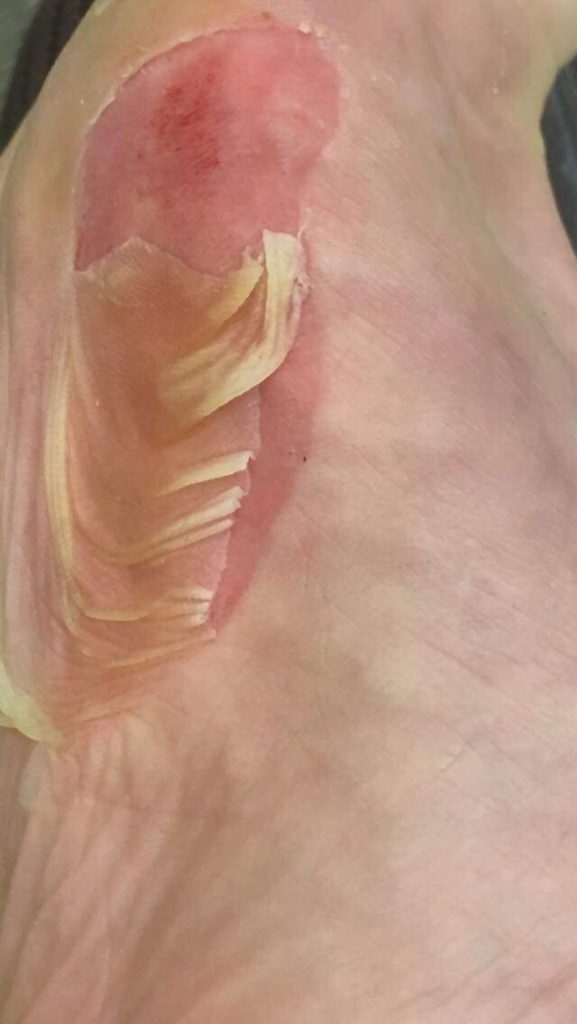 "Every step. Even walking around, I could feel it. How was I going to do a marathon with this? So, I searched online for methylated spirits, but I couldn't find anything, nothing to toughen up the skin" he said. "So, I bought this cheap Polish vodka and poured it into a bucket. I soaked my foot in that three or four times a day, before the race. After a while, I could jog again."
This miracle allowed Adams to at least start the race, but nothing was assured once everything was underway. Held on the last day of the qualification period, he had meant for his entry to remain secret, but this did not last long. "I was still a bit nervous. I was going to keep quiet, but it got out that I was having a final crack," he said. "I went into the race really unsure of how I was going to go, but I thought if I ran 2:15:00, then that would be enough to get me on the team."
Early in the race, it became clear that the race would be a war of attrition. The pack Adams had planned to work with was refusing to cooperate, and he was faced with the premature choice of whether or not to go on a solo attack. 
"I thought that if I wanted to qualify, I was going to have to run this solo," he said. "So, I just went for it and pushed hard."
As he approached the line, he could hardly believe his eyes. A perfectly measured effort had delivered him an impeccable performance. His time of 2:14:58 well and truly propelled him back into Olympic contention. 
"I knew that was going to be enough to get me on the team," he said. "I was just like thank god something didn't go wrong this time. I got through it unscathed, and I was over the moon. But as soon as that finished, I went straight to a computer to watch the London Marathon."
As he watched the race from his hotel room, Adams, exhausted from his own efforts that morning, began to realise the enormity of the moment. As the race in London petered out, with no challenge to his newly recorded time, he knew he had done enough. His dream of running in the Olympic Games was coming true. 
"It was absolutely amazing. I guess it was something I'd dreamt of since I was a kid," he said. "I'd worked toward this long-term goal and trained as hard as I could, and for everything to go wrong like it did, I thought I was cursed. So, for it to actually happen was incredible, just an amazing feeling."
Running in Rio at the Olympic Games will remain with Adams for the rest of his life. His 31st place meant that he was the best Australian in the race, but not even this was enough to escape his severe self-criticism. 
"When you go into the biggest race of your life, representing Australia at the highest level possible, you dream that you're going to have the best race that you will ever have," he said. "But it definitely didn't pan out the way I wanted it too. I was pretty disappointed with how slow I was running at the end and not being able to execute my plan."
Imbued with the confidence that comes with being an Olympian, regardless of the result, Adams set out the next year to rewrite his personal best, which at the time was unbefitting of someone his calibre. On the famously fast Berlin Marathon course, he ran superbly to clock 2:12:52, a 57 second personal best. However, not even this performance was enough for an acknowledgement from his major sponsor, Adidas. 
"I ran a good time, so I thanked my sponsor for the shoes they gave me. I didn't hear from them. I sent them a bunch of emails over the next few months but didn't hear from them. Then I sent an email to the head of sports marketing, and they didn't respond either," he said. "What's going on here? Have I been dropped and I don't even know? I was just thinking that surely, they would tell me. After another few months, it was getting close to the Commonwealth Games, so I sent a final email thanking them, but again I got no response."
For the sake of fairness, Adams admits that maybe the emails got lost along the way. He had heard about potential budget cuts but assumed if it affected him, he would be the first to know. Either way, whether it was an innocent mistake or an act of general incompetence, it rendered him without support. Conceding that his chances of further sponsorship were minimal, he decided that in his next race he would don the iconic tradie singlet.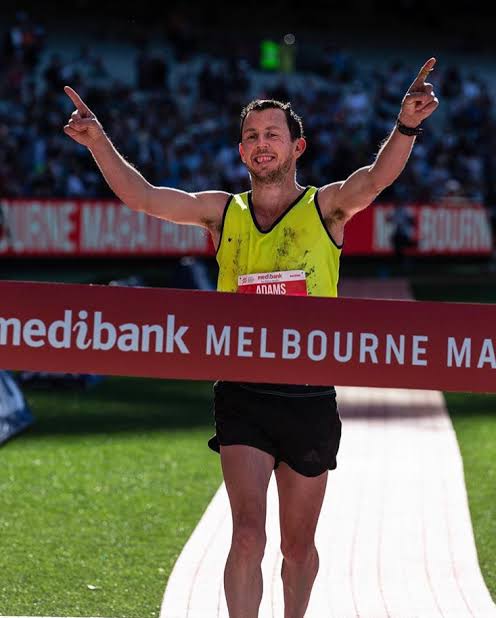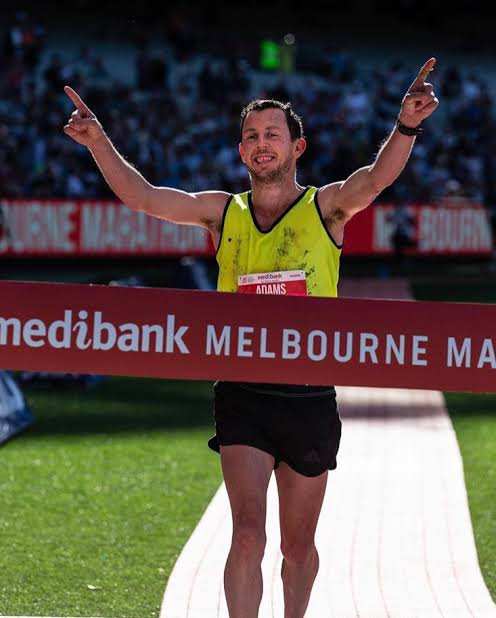 "I decided I would stop wearing brands. I decided to black out any logos, as well as white out my shoes, or use black spray paint. Then I decided to wear the tradie singlet," he said. "I'm a bit different to all the other runners I'm running against. They're professionals, and I'm not. I soon started getting all these messages, some saying they were inspired. They saw me as a weekend warrior taking it up to the professionals and the Kenyans and beating them. I don't really care that I'm not sponsored now. If I can inspire people a little bit, I'll just continue what I'm doing."
Now shouldering the expectations of all working runners around the country, Adams fronted up at the 2018 Commonwealth Games on the Gold Coast in fine form. Infamously, under the scorching sun, the race developed into a battle of survival. The toll was immense. 
"It was an absolutely brutal day. I blew up hard, and there was carnage all around me. I noticed the kids on the side of the road were actually running faster than me. I wanted to hang my head in shame and hide," he said. "I made some bad choices in that race, and it cost me dearly."
Notwithstanding the disappointment he felt in the aftermath of the race, Adams still managed to scrape into fifth position by the finish line. Nevertheless, he was determined to rectify the situation, and his way of doing that was to train even harder. 
There are two runs, in particular, that gained much attention on social media during this period. The first was a 50km long run, completed in 2:58:49 (3:35/km), a time only five minutes slower than Mark Tucker's Australian record. 
"Working full time, it's hard to get all the mileage in during the week, so I decided to run 50km," Adams said. "But I didn't want to be out there for a ridiculous amount of time because I'd done a complete food depletion. So, I went out fast and felt really good, and I just kept getting quicker and quicker. That was a little bit of a shock. I wasn't meant to be running that quick."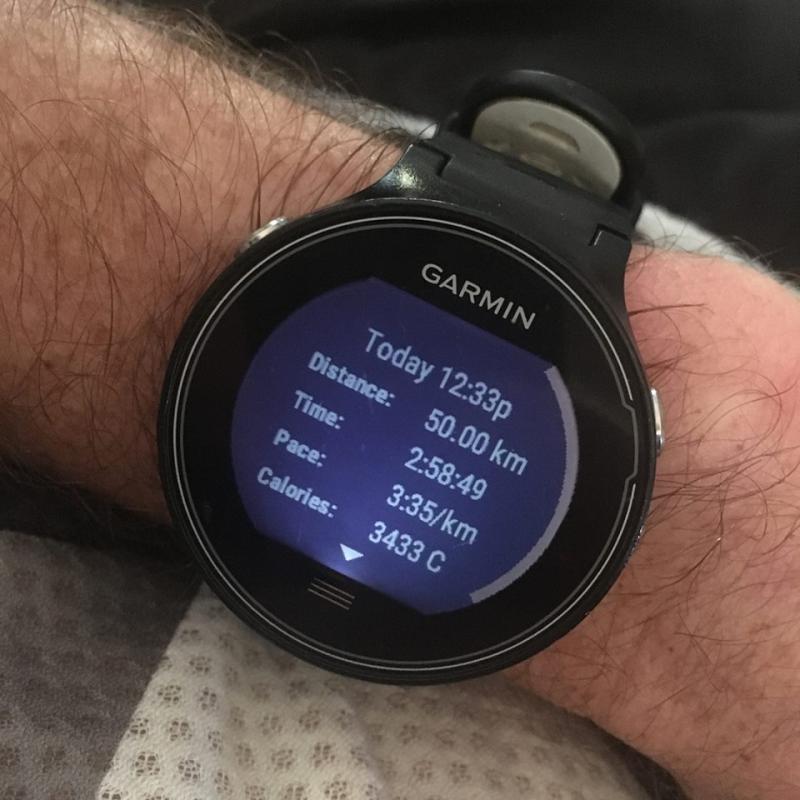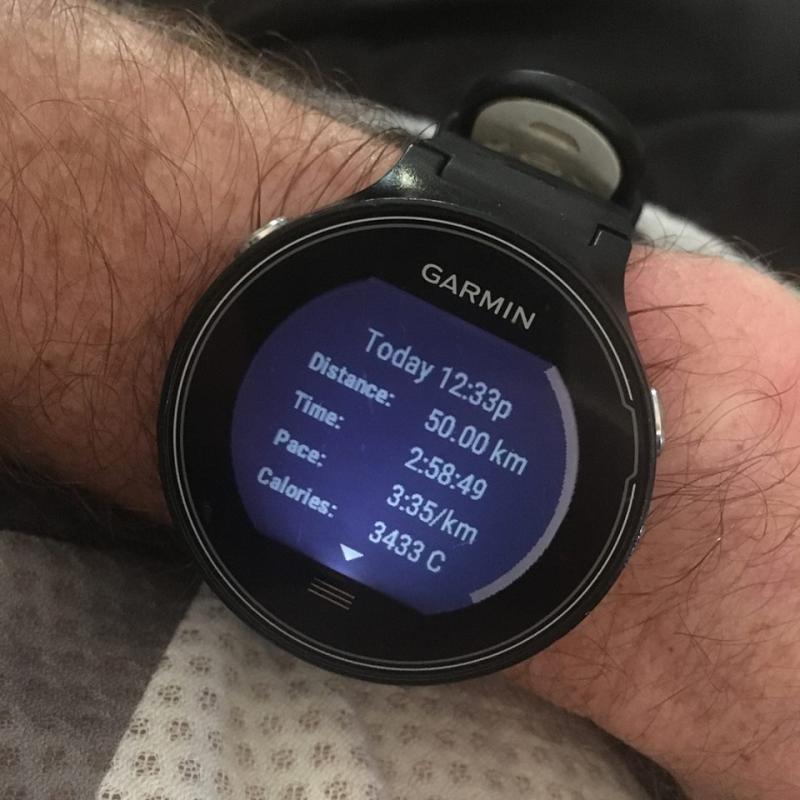 The second story is the most extraordinary: a 34km fartlek, with an equal distance of effort and float, run at an average pace of 3:08/km. If Adams had run another eight kilometres at that pace, he would have completed the marathon distance in 2:12:13, a time which if run in an official race would be a personal best. This is an astonishing statistic considering that the effort was far from being evenly paced, and lacked the adrenaline of a race day situation.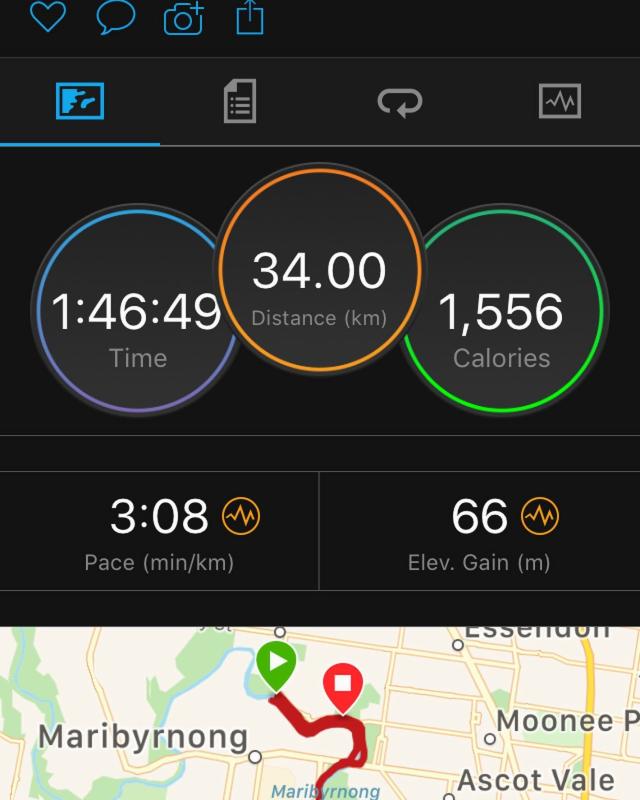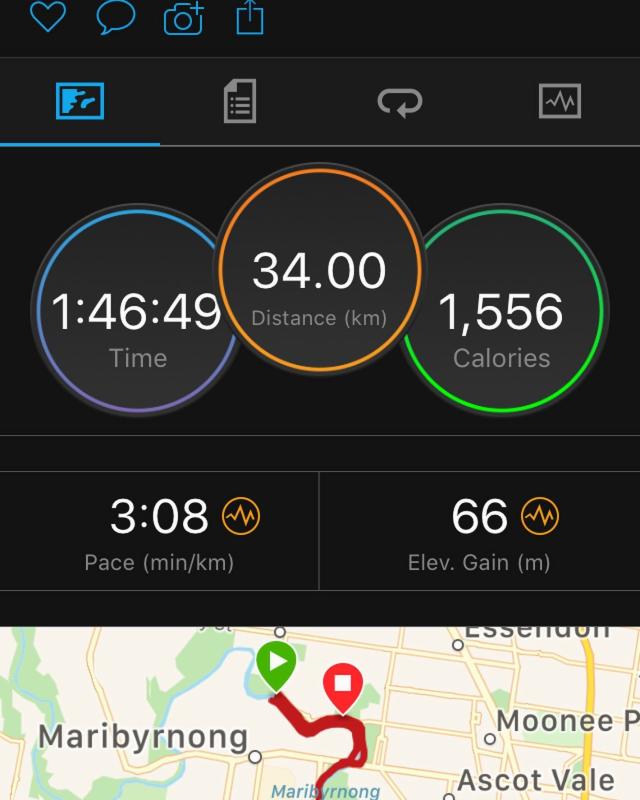 "I thought maybe I should post it on social media to show how weak my personal best was over the marathon," he said. During that run, I was still able to talk. I got to the end and just thought, holy shit, maybe I could have finished the marathon as a session? And I think I could have. I definitely think I still had another 8km of fartlek left in me."
It is performances like these that raise the important question: how fast can Liam Adams run? His answer to that question is filled with confidence. 
"I always thought I'd be going for sub-2:10," he said. "I don't know where my ceiling is, but I think I'm definitely capable of running under 2:10."
He holds a similar perspective on the recent meteoric rise of men's marathon running in Australia, as it attempts to mirror the prodigious depth on the female side. 
"I feel that it has improved since Athletics Australia realised that sending full teams to major championships would encourage athletes to step up to the marathon. They've always had a strict policy that never really encouraged anyone to move up," he said. "So, when they changed it, more guys decided to give it a go. I think this year we are seeing something special. What those guys (Brett Robinson and Jack Rayner) did in London was super exciting. Hopefully, soon, we start making some big leaps. I hope I'm running during that time."
For now, he is only six seconds shy of the 2020 Olympic qualifier. With the knowledge that he will be required to run much faster if he wants to assure his place on the team, Adams is now preparing to take on the Berlin Marathon, scheduled for late September. If he is to fulfil his potential, it must be in this race. His Olympic dream depends on it. 
"Every time you put your runners on, you think about Tokyo. I'm definitely thinking about the Olympic Games every day," he said. "I know that if I knuckle down and train harder, then I am well and truly capable of making the team."
The next twelve months will decide the three men that will don the green and gold at the 2020 Tokyo Olympic Games. Arguably, it will be one of Australia's strongest marathon teams this century. The question is: will there be a spot for the people's champion, Liam Adams?
LIAM ADAMS: His Six Craziest Marathon Sessions
Leading into the Gold Coast Marathon 2019
5km, 4km, 3km, 2km, 1km, 800m, 600m, 400m, 200m (with equal float recovery).
14:21 (16:56) 11:37 (13:31) 8:40 (10:07) 5:50 (6:49) 2:54 (3:22) 2:19 (2:42) 1:45 (2:08) 1:04 (1:21) 31 (42). TOTAL – 34km in 1:46:48 (3:08/km).
Leading into the Gold Coast Marathon 2019
3x6km on the track (with 1km jog recovery). "Practiced taking drinks in recoveries."
17:38 (4:32) 17:37 (4:38) 17:27. TOTAL – 20km in 61:54 (3:05/km).
Leading into the Melbourne Marathon 2018
Double Mona Fartlek – 13.36km (3:00/km)
Kilometre Splits: 2:54, 3:01, 2:54, 3:06, 2:59, 3:01, 2:57, 3:00, 3:01, 3:02, 2:58, 3:03, 2:58.
Between Melbourne Marathon 2018 and Kobe Marathon 2018
24km progressive run in 1:17:31 (3:14/km). "Tripped over a dog at 23km."
Kilometre Splits: 3:17, 3:17, 3:18, 3:24, 3:17, 3:17, 3:18, 3:20, 3:12, 3:13, 3:15, 3:13, 3:13, 3:14, 3:13, 3:13, 3:09, 3:08, 3:09, 3:11, 3:08, 3:01, 3:11, 3:07.
Pacing Mitch Brown leading into the Berlin Marathon 2018
7km, 6km, 5km, 4km, 3km, 2km, 1km (with 1km jog recovery).
22:37 (3:45) 19:14 (3:50) 16:05 (3:51) 12:38 (3:46) 9:19 (3:48) 6:08 (3:55) 2:53.      TOTAL – 34km in 1:52:01 (3:18/km).
Leading into the 2016 Rio de Janeiro Olympic Games
4x6km (with 4 minutes recovery).
17:54, 17:57, 17:52, 17:51.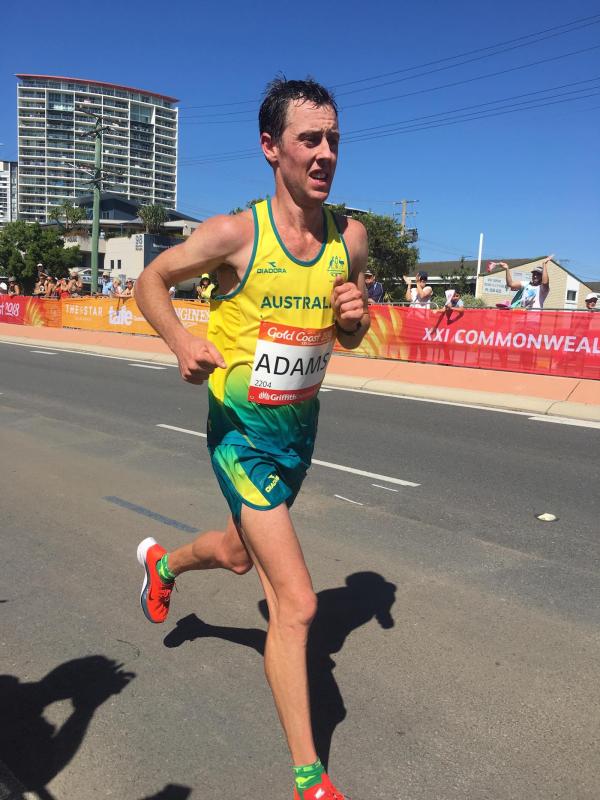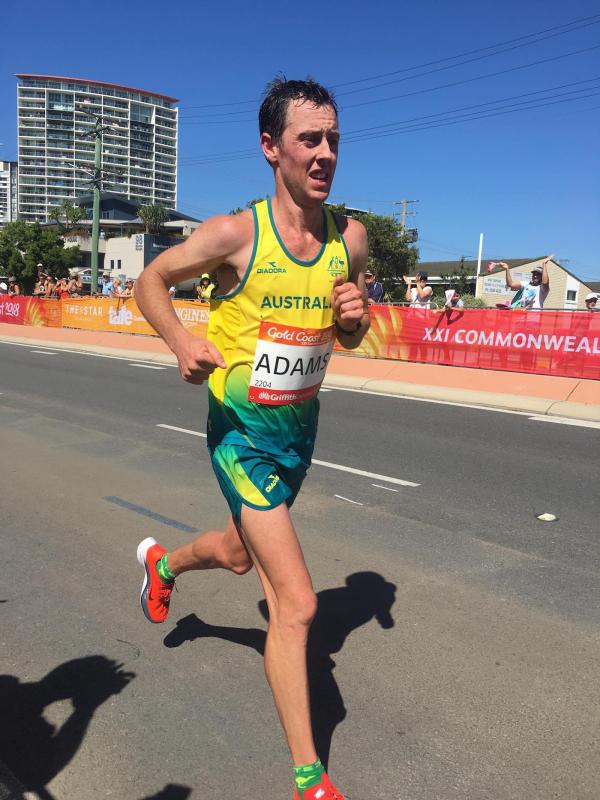 LIAM ADAMS: MARATHON CAREER
2013 Melbourne Marathon: 2:14:09 (6th)
2014 Glasgow Commonwealth Games: 2:13:49 (7th)
2015 Chicago Marathon: 2:16:29 (11th)
2016 Lake Biwa Marathon: DNF 
2016 Warsaw Marathon: 2:14:58 (5th)
2016 Rio de Janeiro Olympic Games: 2:16:12 (31st)
2017 Berlin Marathon: 2:12:52 (9th)
2018 Gold Coast Commonwealth Games: 2:21:08 (5th)
2018 Melbourne Marathon: 2:15:13 (1st)
2018 Kobe Marathon: 2:14:38 (2nd)
2019 Gold Coast Marathon: 2:11:36 (6th)
2019 Berlin Marathon: ?