RT Interview with Aussie sprint sensation Jack Hale
Runner's Tribe recently caught up with Australia's fastest ever junior sprinter and potential sprint megastar, Jack Hale for a chat. (Phone interview transcribed by RT).
Where are you currently at with training and life?
I had World Champs just over 3 months ago, so since then, it's been pretty low key. I took 3 weeks off of actual track training and just did my own thing. I was still keeping active, and then the next ten weeks that followed, I've been back on the track, and everything has been firing away with my preseason work, which I really haven't had the chance to do in the last 2 years. So, I think this season is going really good considering I'm getting that big base work in this time.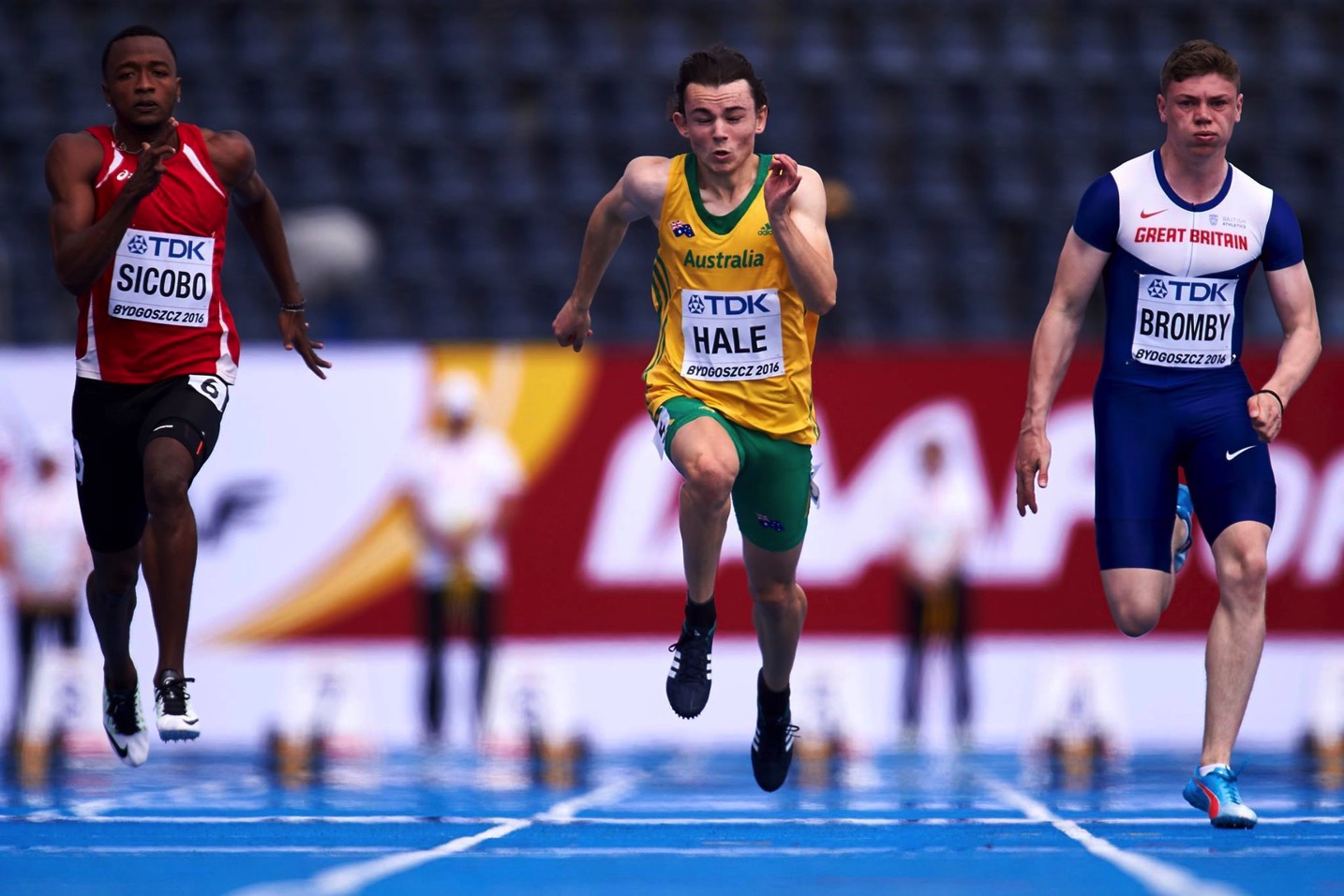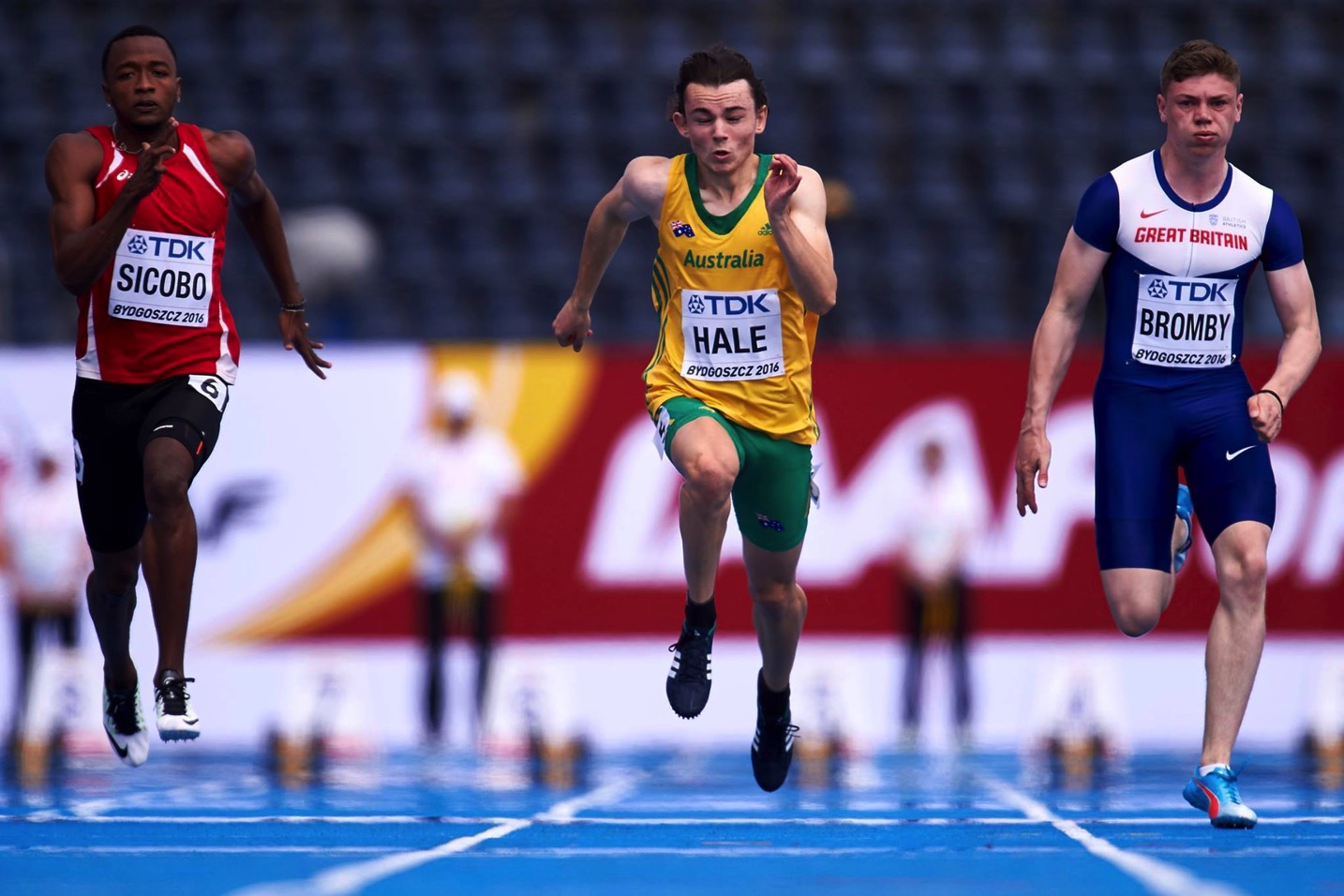 How much did you miss the track during your short amount of time off?
Yeah, it wasn't a big deal as it was something I had to do. It sucked a bit not being able to go to the track and train, but it was nice to lay low and do my own thing for a few weeks.
In June this year you become Australia's fastest junior sprinter of all time clocking 10.21 seconds (+1.6) at the Mannheim Junior Gala in Germany. How awesome did this feel? 
I put in the hard yards and all the 1%'s during the season and I think that really showed in that performance. I had performed incredibly well prior to that time, but I knew and just believed that I had a lot more in me. I also knew I had to do something special to advance out of the heats in the World Champs, and I did this.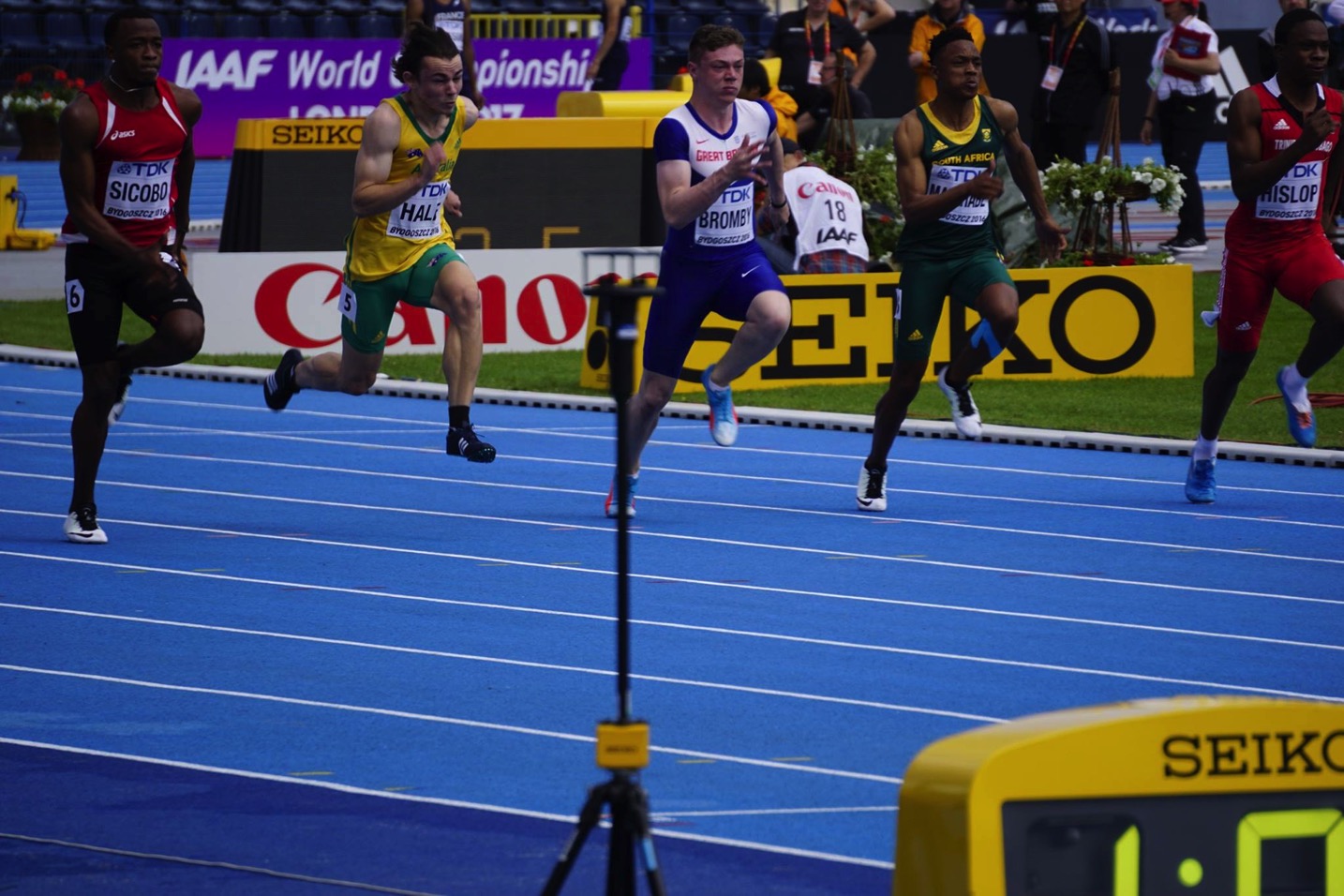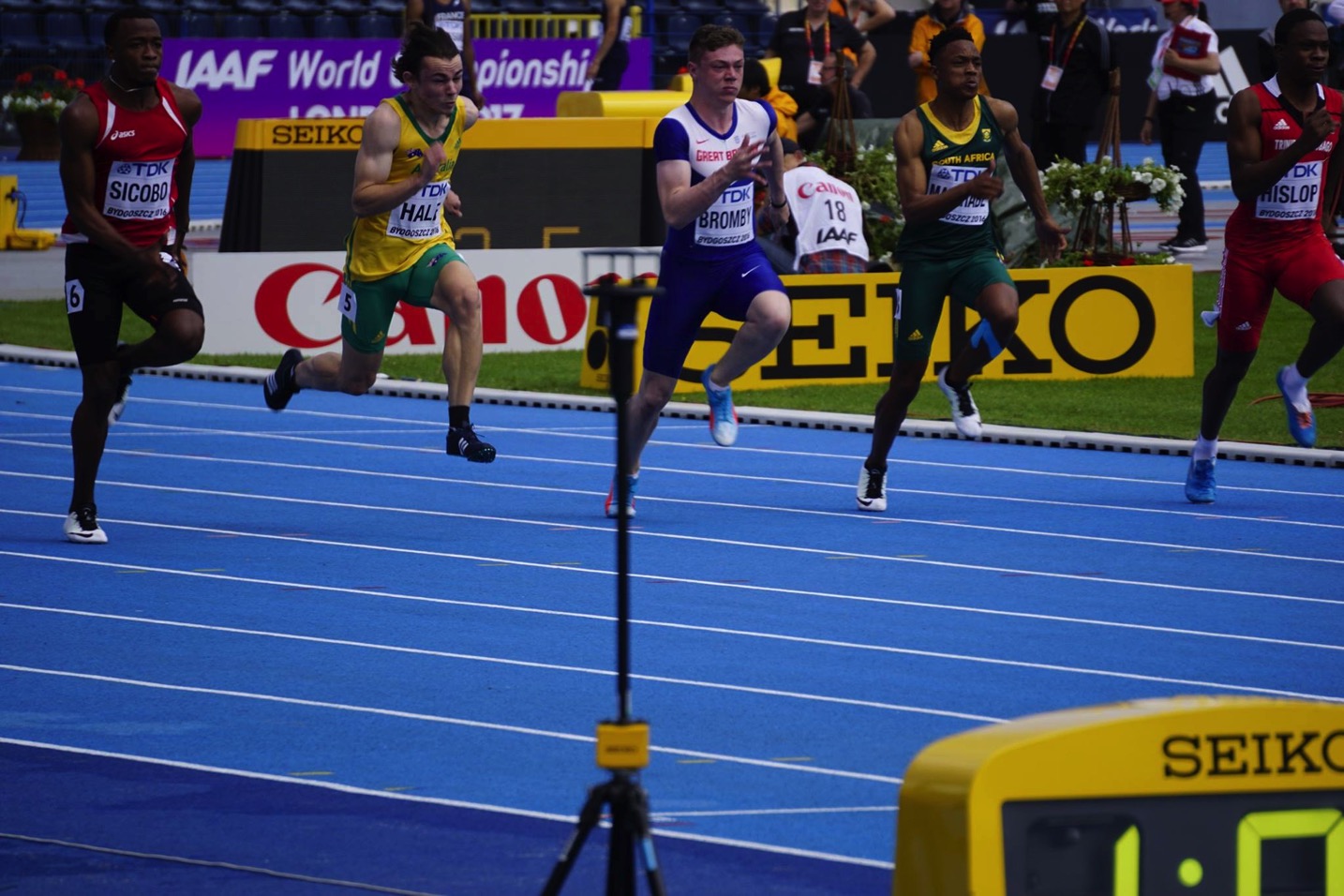 At 18-years-old, this also makes you the 11th-fastest Australian of all time of any age for the 100m. You've spoken about never being over oared by your competitors, but who if any were some of your sprint/athletic icons growing up? 
Yes, I've spoken about not being over oared by a fellow runner if you want to get to the elite level, but either way, Usain Bolt has always been a good one to look up to.
With that in hand, if you could race anyone in the world right now, who would it be?
Usain Bolt without a doubt. That would be an absolutely incredible experience.
Straight 100m race or..?
Hmmm that'd be a tough one. Perhaps over 60metres would be a bit more fun.
Could you take the win?
Haha, not a chance, but it would be good to be a part of it.
You just missed out on the Rio qualifier by .05 of a second. How much hungrier are you now to line up and do your thing on the world's biggest stage in Tokyo 2020?
It was always in my mind to get that qualifier this year and coming so close hurt a bit, but being so close has given me confidence for the next four years. I always said at this point if I made it to Rio I'd be there to make up the numbers, and that's not really what I'm about, and I feel by Tokyo 2020 it will be a completely different story if I do make it there.
Would you say you're pretty chilled out right before a race? 
Yeah, if you look back on my career you can see the progression of how I actually physically looked before each race. It's a big change and completely different from late 2014 to where I'm at now. I think being able to control that feeling of pre-race nerves has really helped me.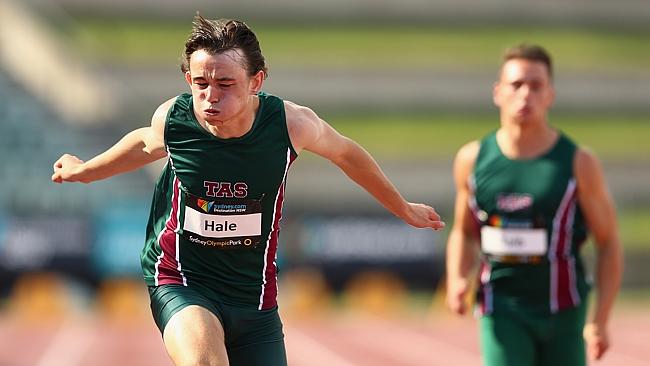 How has your training load increased/differed over the years with your ability to take more as you mature? 
Yes, it has increased especially in the last 2 years, but it has still been a very gradual progression. The training changes have been slight, but my actual training environment has changed a lot.
What was your Rio Olympic viewing highlight?
Once again, Usain Bolt. I enjoyed watching his race videos prior to the Olympics and the build up and then his complete change leading into the race. His race presence and championship racing is just incredible. To be the best in the world and to come out there and win just about every championship, even though he may not be even in the best form at the time, is so good.
What's your take on confidence and sprint success?
Yeah you need some confidence in sprinting, but there's a fine line between confidence and arrogance and there's no need to step over that line.
What are some of your major athletics goals as a sprinter and long jumper?  
I like how you put the two together there. Yeah, so I'd really like to progress with my sprinting before I get back into the jumping, but my major goal for both events would be to make the 2020 Olympics and to potentially make the finals. I believe this is an achievable goal.
Current favourite food? Are you pretty meticulous with diet and the 1%?
Obviously my mum's steak and veggies sets the standard, and that's always good. I have times where I relax on things and enjoy myself, and then about 6 or 7 months out from a major championship, it just becomes time to get very meticulous about what I eat and the 1%'s. Being able to relax at times on these things enables me to recover best as well.
Do you have a go-to pump song over the years?
I am a man that likes to listen to the spoken word before a race. One of the main ones is a guy called Eric Thomas. He has moments of calmness then times where he gets really emotional and screams, which is always good. There's a number of people I know that listen to this kind of stuff before a race.
If you could go pro in any other sport, what would it be?
Soccer for sure. I grew up playing soccer, and it came to the point a while ago where I had to choose either athletics or soccer, which sucked a bit at the time.
What position did you play? 
Right wing.
Have any other non athletics based sporting coaches tried to poach you?
Nothing official but there have been conversations.
Thanks mate!
Thanks mate!
END
Some great Jack Hale viewing from YouTube