A Column by Len Johnson – Runner's Tribe 
There wasn't much reason to remember the 1970s – apart from the fact that we could. It was the decade we regained our memories. It followed the '60s and, as everyone knows, if you can remember the '60s, you probably weren't there.
Athletically, the '70s was the decade of Viren, Juantorena, Rono, Shorter and Prefontaine, when Grete Waitz found her feet in the marathon as women's distance running approached take-off.
Matt Centrowitz – the father, not the son – and Tom Fleming were both '70s runners. Centrowitz senior made the US team which did go to the Montreal 1976 Olympic Games, and the one that would have gone to Moscow in 1980 had Jimmy Carter not imposed a US boycott.
Centrowitz's finest Olympic moment would come in Rio. Forty years after his only shot ended in the heats of the 1500 metres, he basked in reflected glory as his son won the gold medal in the same event. In a neat irony, father Centrowitz was run out in a slow heat in Montreal, while son Centrowitz proved the master in the slowest men's final since 1932.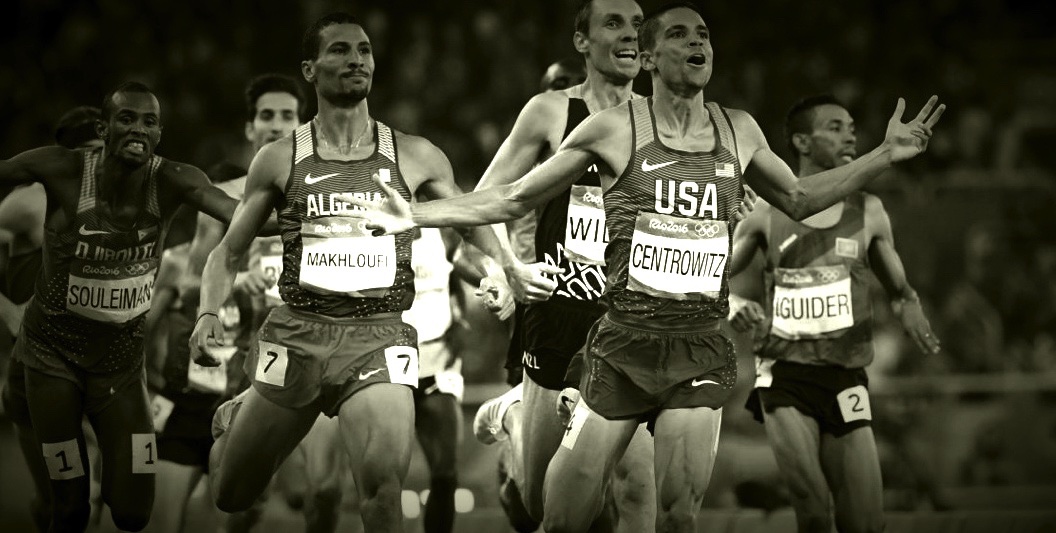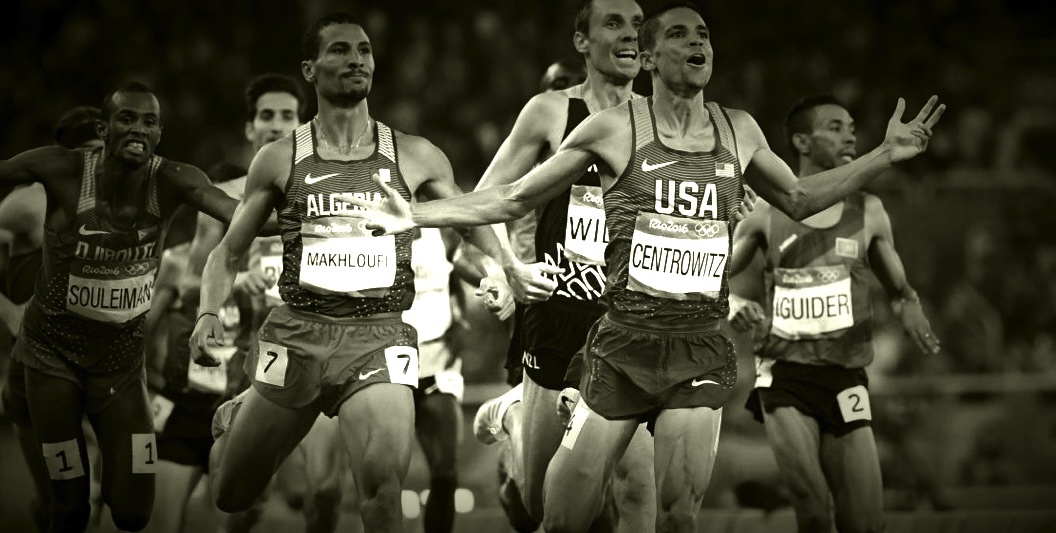 Memories of Tom Fleming came this week in a much sadder context with news of his sudden passing while coaching at a schools meeting. Tom sought shelter in his car as the javelin was being conducted – high school rules dictate the javelin can't be conducted while other events are running – and had a massive heart attack as he got out of the vehicle. Despite appropriate first aid being quickly available, he could not be saved.
I was researching something about Matt Centrowitz when news came through of Tom's death. Thus a story about Centrowitz snr broadened out into a tribute to Tom Fleming. I wouldn't claim to know either man well, but I met Tom at the 1978 Fukuoka marathon and then again at a world championships, and Matt Centrowitz ran in the 1977 Australian cross-country championships when I competed for the first time.
Tom first. Roger Robinson has written a fine tribute for Runner's World (see here). Tom and Bill Rodgers were among the first people Chris Wardlaw and I met when we walked into the Nishitetsu Grand Hotel in Fukuoka in 1978. Within an hour or so we were on a run with those two and Englishman Trevor Wright.
Rodgers was the world's best marathoner at the time, winner of Boston and New York already that year and hoping to add Fukuoka to complete a 'Triple Crown' more-or-less invented by Boston Globe writer Joe Concannon who had accompanied them to the race. He had won Fukuoka the previous year, with Fleming fourth; 1978 would see the emergence of a new local winner named Toshihiko Seko.
Tom did not have a good race. When I passed him late one thing was uppermost in my mind. Even in his bad races, Fleming had told me, he prided himself on breaking 2:20. Co-incidentally, this was my prime aim so when Tom re-passed me on the track in the final 500 metres I was very keen to ask him at the finish (no electric display clocks in those days): "Did we break 2:20."
Tom's response – a flat: "No" – deflated me more than the 42.195 kilometres had done. Thankfully, he was wrong. We enjoyed a few cold drinks together that night at a night-club where we tagged along on Rodgers' coat-tails.
I ran against Tom in the following year's Montreal marathon then encountered him again as a US team coach at the 1995 Gothenburg world championships. He coached Anne Marie Letko, who made several US teams in the track distances and marathon through the 1990s, but his true coaching fulfilment came in the schools' system.
True to the running culture of his era, Tom Fleming's approach to the marathon was summed up in the exhortation legend has it hung on his bedroom wall: "Somewhere, someone in the world is training when you are not. When you race him, he will win."
Fleming, a native of New Jersey, won the New York marathon in 1973 and 1975, the last year it was run entirely in Central Park. At the same time, Matt Centrowitz was making his name on the other coast of the continental US at the University of Oregon. As mentioned, he made the Montreal team in the 1500 metres. Four years later, at the Trials to select the team that did not go to Moscow, Centrowitz won the 5000 metres from Dick Buerkle and Alberto Salazar.
In between, Centrowitz came Down Under, part of an Oregon team with coach John Morris, thrower Dave Voorhees and sprinter Jerry Bright.
The group conducted coaching clinics in Queensland s part of a trip organised by Ned Burrows, a Queensland athletics personality worthy of a column in his own right. Burrows negotiated a trip to Sydney for Centrowitz to run in the City to Surf. He also organised the accommodation, a mattress on the floor of Mike Agostini's loungeroom.
Agostini was editor of Australasian Athletics. He also lived in an old house in Double Bay, overlooking the race's infamous hill.
There was no preferred start for elites then; Centrowitz found himself "about 500th" early on. Ahead of him, an unstoppable force named Robert de Castella took control. 'Deek' won by 150 metres from Centrowitz.
"I didn't see de Castella until the last few miles, but still couldn't catch him," Centrowitz told Agostini.
He was lucky to recognise him. Deek then was in his unruly student days, unrecognisable from the man who went to the Olympics in 1980, won Fukuoka in 1981, the Commonwealth marathon in 1982 and Rotterdam and the world championships a year later.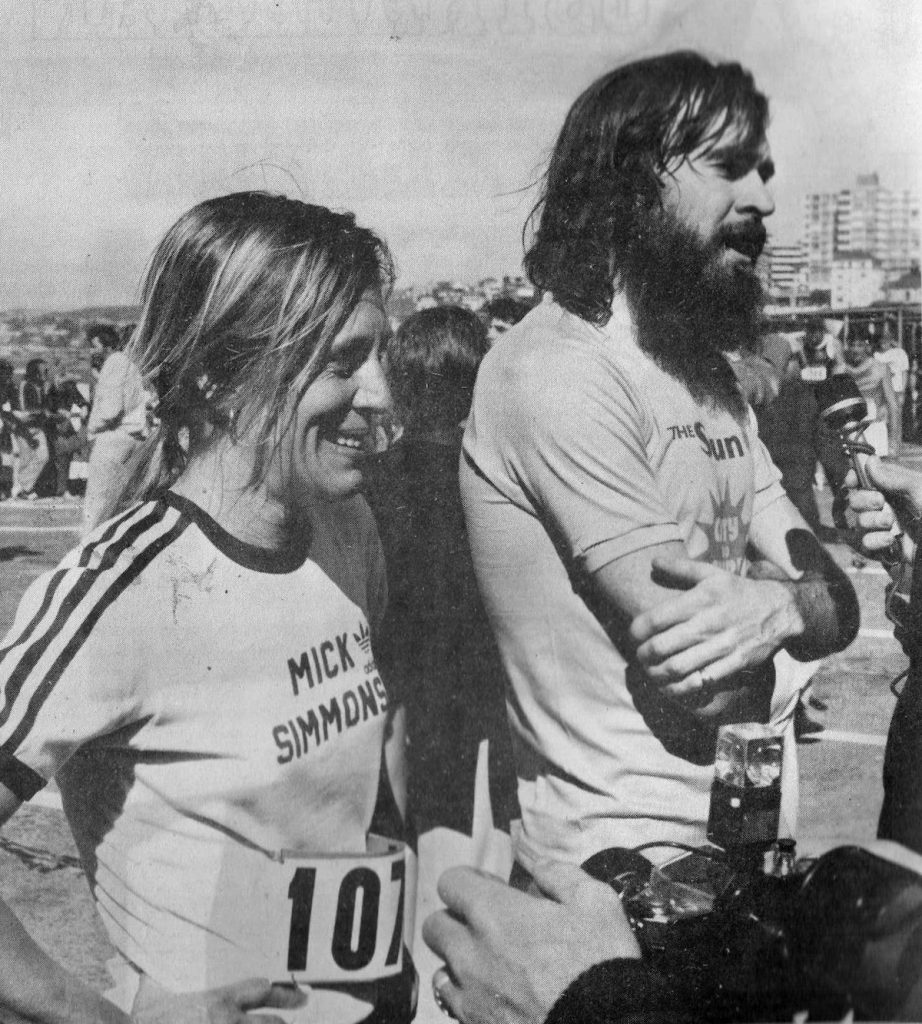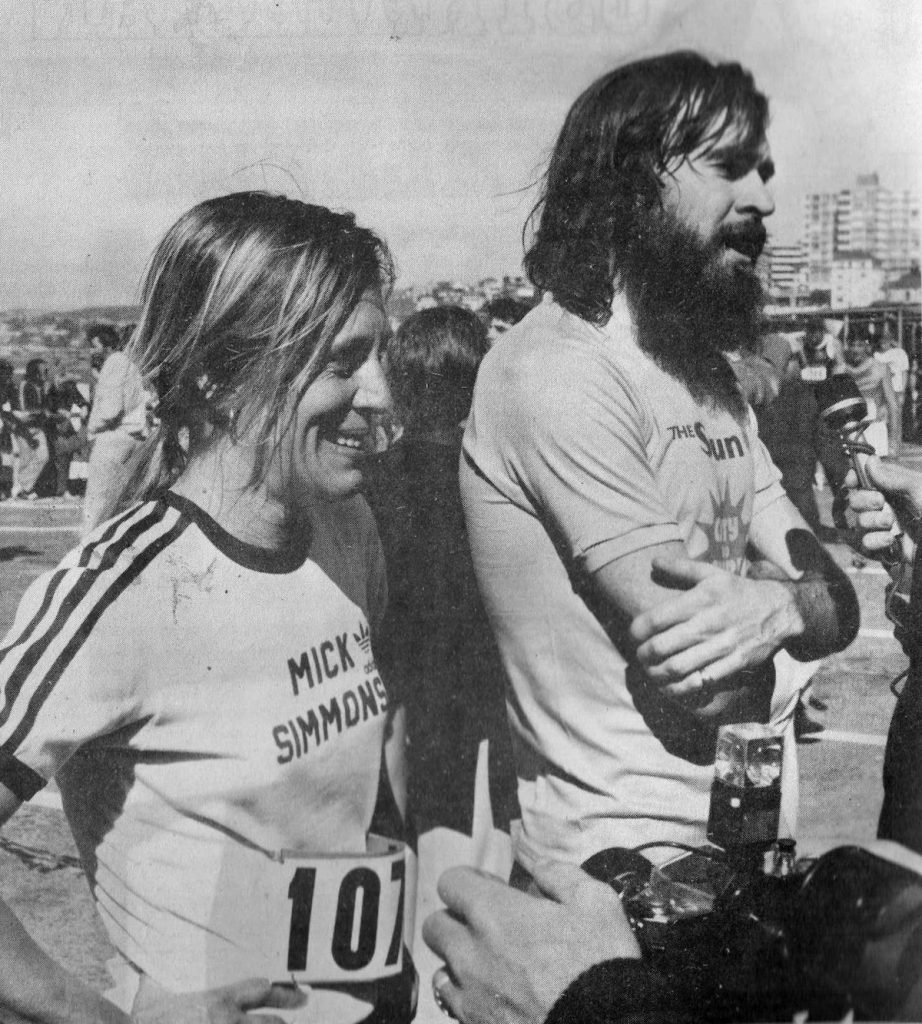 A few weeks later, back in Queensland, Centrowitz was fourth behind Dave Chettle, Gerard Barrett and Steve Austin in the Australian cross-country championship race. 'Deek' went down in a cloud of dust that day, falling early in the race and finishing a dazed and dishevelled ninth.
After a season spent plodding unhappily through the mud of an especially wet Melbourne winter, I didn't mind the heat and the dusty course one little bit and had one of my best runs to finish 33rd. Even if I never met him, I retain fond memories of Centrowitz's visit.
End
About the Author-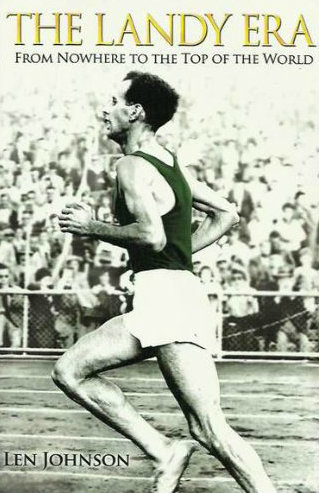 Len Johnson wrote for The Melbourne Age as an athletics writer for over 20 years, covering five Olympics, 10 world championships, and five Commonwealth Games.
He has been the long-time lead columnist on RT and is one of the world's most respected athletic writers.
He is also a former national class distance runner (2.19.32 marathon) and trained with Chris Wardlaw and Robert de Castella among other running legends. He is the author of The Landy Era.
Watch Centrowitz sr set a new American record of 13:12.91 for 5K in 1982: