By Len Johnson
On 5 July 1959, a few young runners squeezed themselves into a car and drove up through Ferntree Gully and Belgrave deep into the Dandenong Ranges.
It may have been one of the most significant car trips in Australian distance-running history.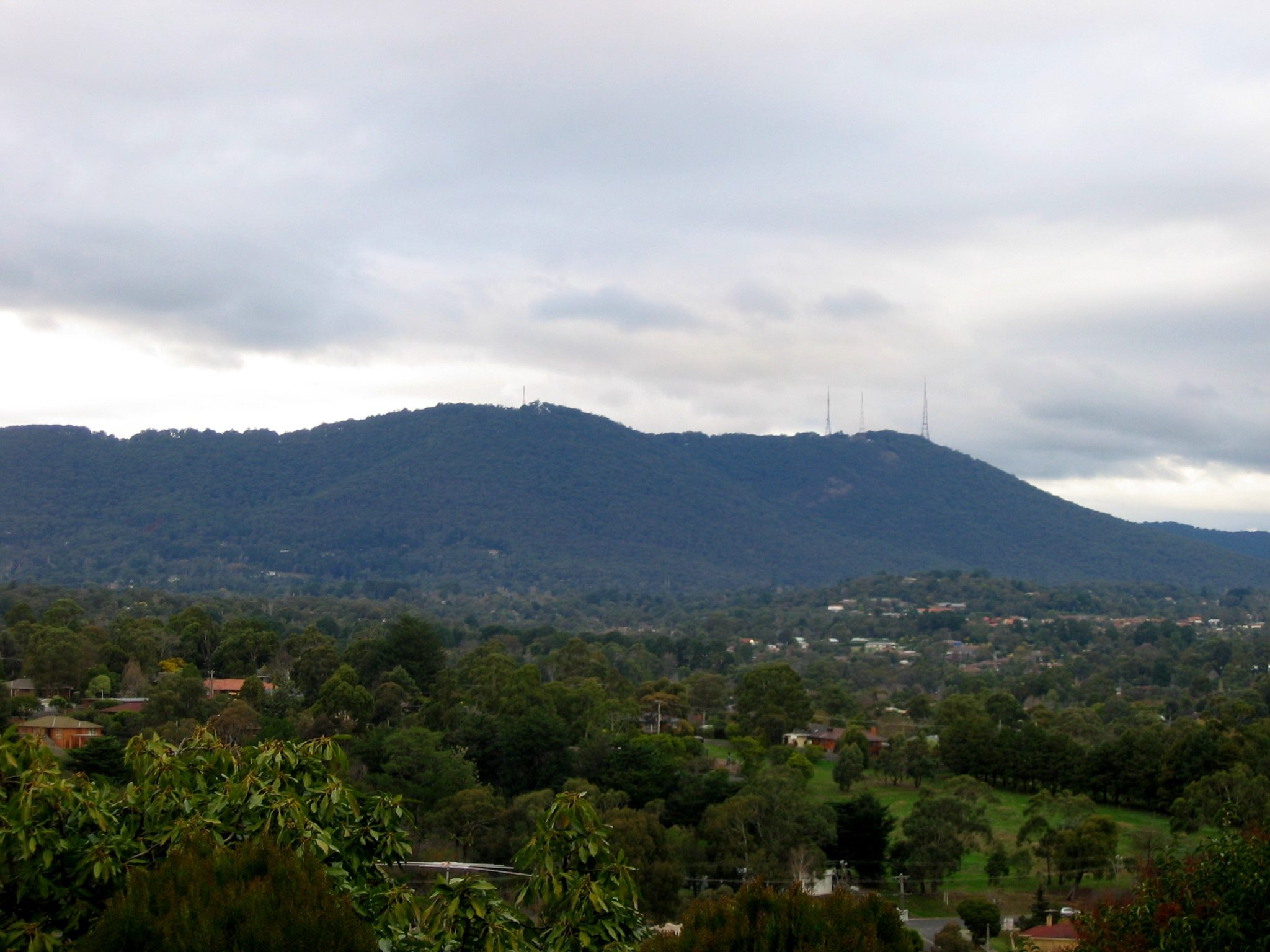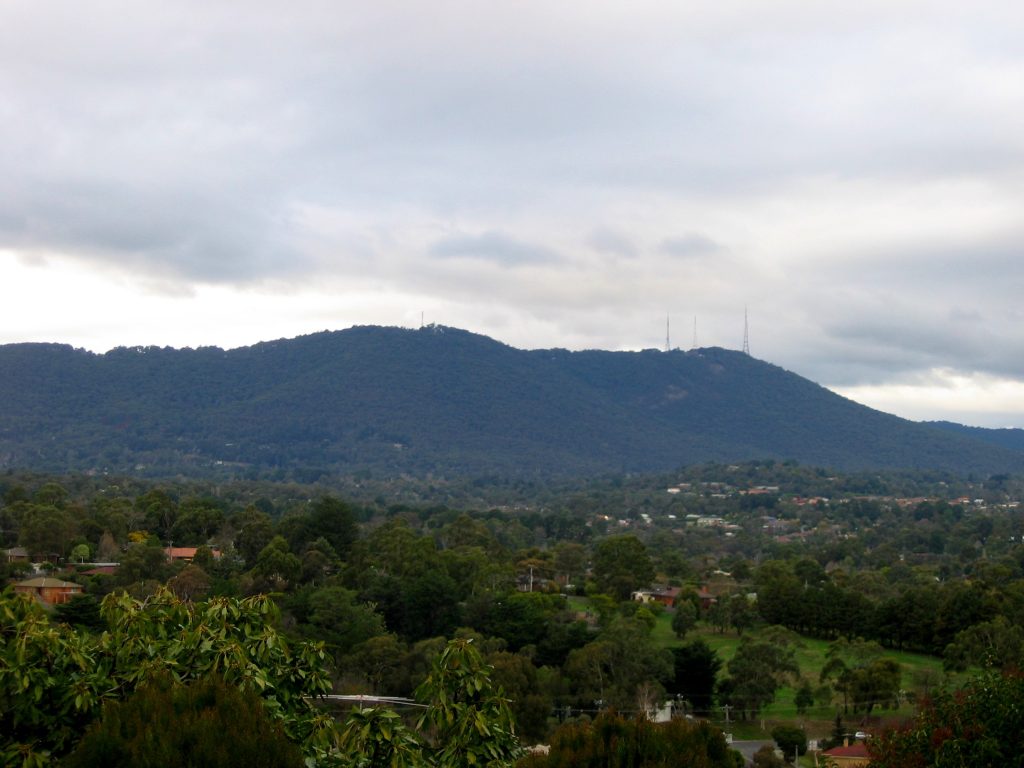 For a century or longer, Melburnians have sought recreation and relief in the Ranges, almost universally referred to as 'the Dandenongs' or, more simply, just 'the hills'. The dense rainforests provide shade and cool from the summer heat. Until the suburbs crept right up to the foothills, the roads were dotted with bed and breakfast accommodation. Still are, though prices have risen.
The car belonged to Frank McMahon, who died on 12 June a few weeks short of his 97th birthday. For the next decade and more Frank owned houses – sequentially, he was never a property investor! – in the hills, two at Ferny Creek and another just a couple of kilometres up the road at Sassafras.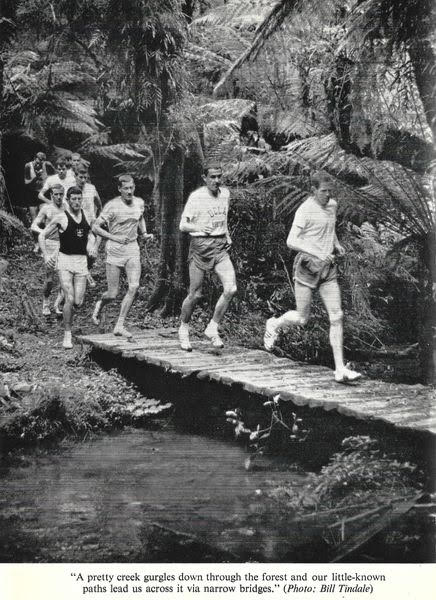 Runners had previously visited Ferny Creek and the surrounding forests. In researching The Landy Era, I found an interview with 1952 Olympic 1500 metres finalist Don Macmillan in which he referred to training in the Dandenong hills. There are few hills, and even fewer runners, in the Melbourne suburb of Dandenong, so this appeared to be a reference to the Dandenongs.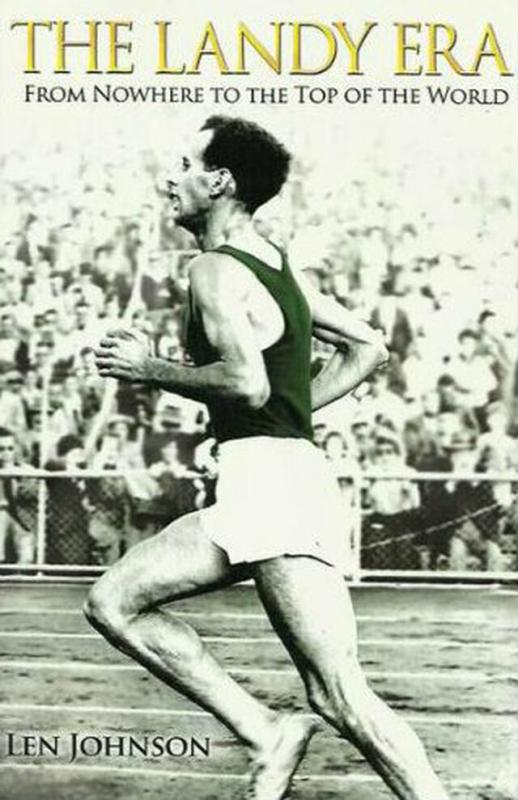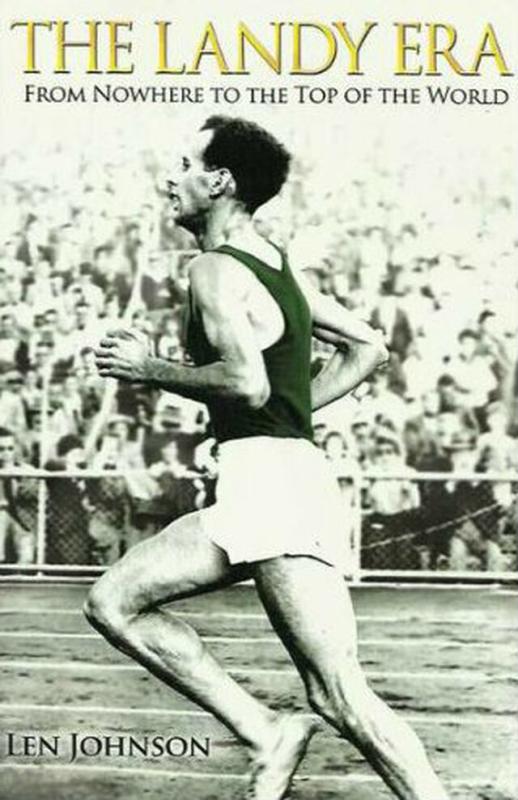 What training was being done in the hills, though, appeared to be sporadic until Frank McMahon and his runners took that trip in July 1959. Geoff Walker, a clubmate of McMahon's at Sandringham Athletic Club, recorded in his diary:
"3-1/4 hours running & walking through/along paths and tracks around Sherbrooke Forest, Olinda, Belgrave. Majority of time running at steady pace, with several bursts on hills. Tired after 2-1/2 hours, but soon came good again and finished very strongly. Very pleased with workout – legs 100%.Seem to be getting very fit, strong."
Similar diary entries would be made by countless others in the years to come.
Others on that historic journey into the hills included the Glenhuntly pair of Trevor Vincent and Tony Cook.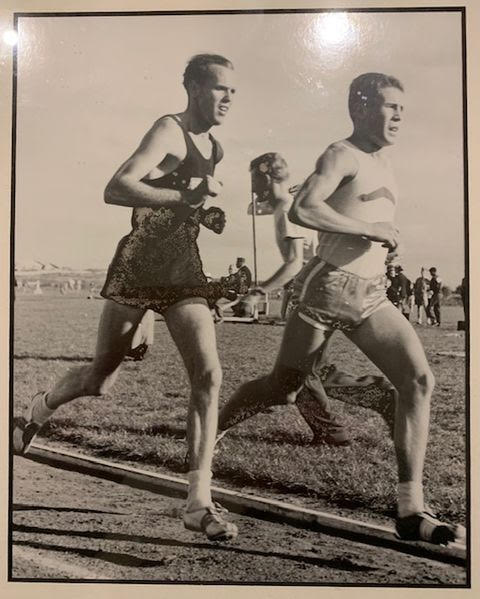 There were a few more visits to 'Ferny' before the winter cross-country season finished but then Walker didn't record any further runs until the end of 1959 by which time McMahon had his first house there. A group came up for a three-day stay doing fartlek-style training on the soft forest tracks.
"It would be impossible to find better surrounding and conditions for summer training," Walker wrote in his diary.
Dave Stephens, the 1956 Olympian and former 6-mile world record holder was one of that group. He told them he was going to write to Percy Cerutty about the training environment beginning the letter with: "Dear Percy, Portsea is doomed . . . !"
Thus was born the Ferny Creek Gang. A couple of years later, Ron Clarke joined the gang and soon made the forests internationally famous. The late Kenny Moore included a chapter on Clarke and Ferny Creek in his book Best Efforts. "But Only on Sunday," the chapter was titled, ironically, as the original running day at Ferny was Saturdays.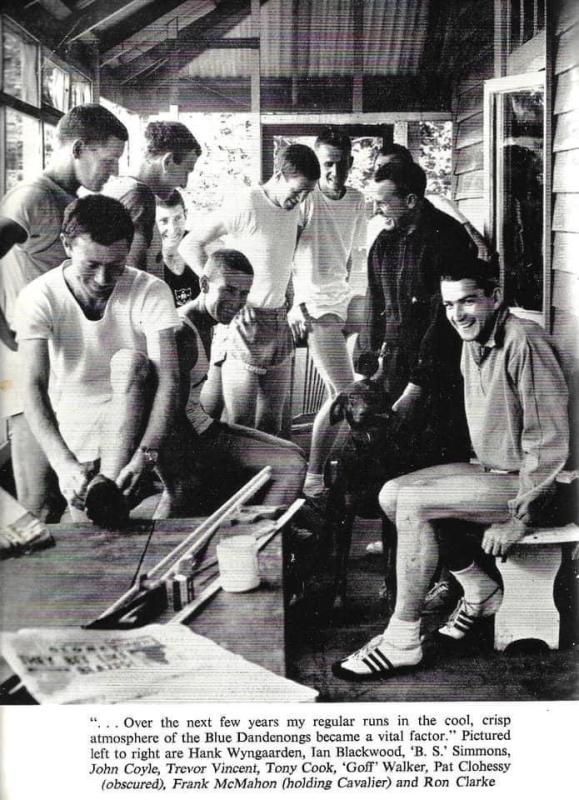 Clarke was coached by Franz Stampfl in his junior days but to the extent he ever had a coach in the second phase of his career as a senior athlete, it was Frank McMahon. McMahon coached, mentored or advised many athletes and dispensed words of encouragement to all.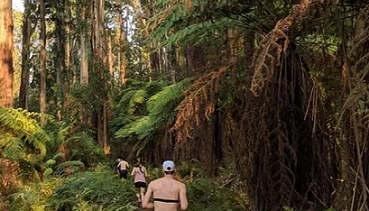 Professionally, Frank McMahon was a teacher – and a school coach. He commenced his career in education at a small country school in central Victoria and returned to teaching after being called up for the air force (the war ending before he saw active service) and overseas travel. At Oakleigh High School, in Melbourne's inner south-east, he became well-known as an athletics coach, taking the school team to great success.
I later worked with a racing journalist at The Age who, to my great amazement as he was not exactly the epitome of fitness, looked back fondly on his cross-country training with Frank. Another of his pupils was a Melbourne Orphanage boy named Ivan Durrant, who became his cross-country captain and an artist of some renown. In later years, Durrant and McMahon shared an interest in horse-breeding, with Frank wanting to train a thoroughbred along distance-running lines.
Frank's coaching methods impressed another young teacher at Oakleigh High and recently returned from studies in America named Pat Clohessy. Clohessy would soon move to the private school system, unearthing a young talent named Robert de Castella. Enough said.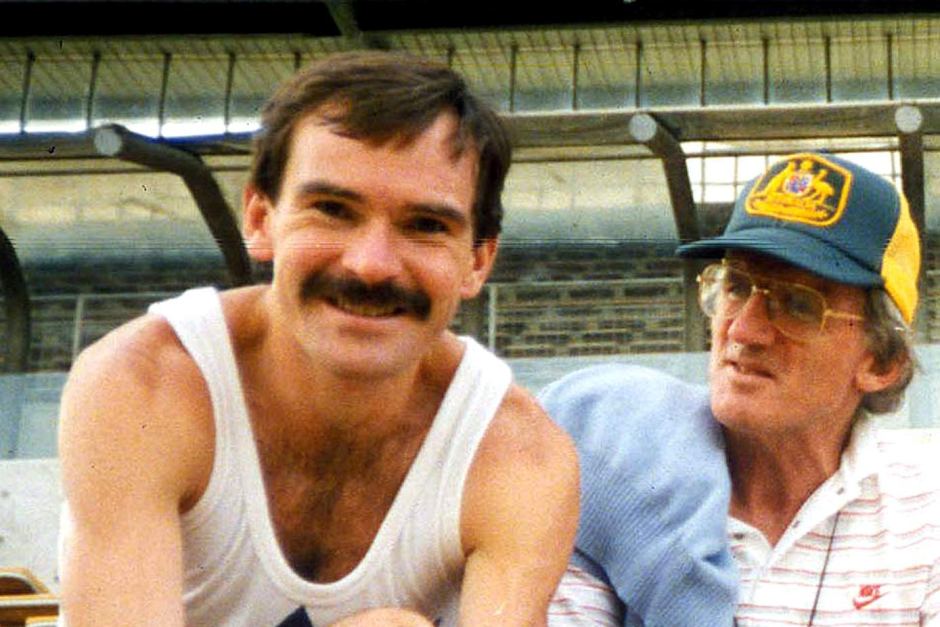 Clohessy, of course, went on to a highly successful coaching career at Xavier, in Victoria, at the Australian Institute of Sport and, latterly, at the University of Queensland. His influence on Australian distance running from John Landy through to the current champions had been profound. Clarke and Clohessy: two prestigious names to have on any list of mentorees. Both were on Frank's.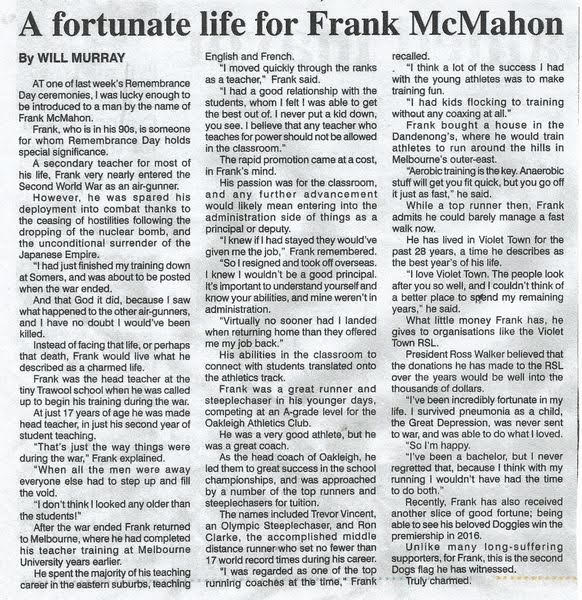 Frank McMahon was back at Ferny Creek in the late 1980s before moving to Violet Town just off the Hume Highway in Central Victoria. He lived there for the remainder of his life and, importantly, more than long enough to see his beloved Western Bulldogs win the 2016 AFL premiership, the second in the club's history and ending a 62-year wait since the first.
Frank McMahon lived a long and fruitful life. He will be remembered – and thanked – every time we go for a run at Ferny Creek.