A Column By Len Johnson
The one flaw in Ron Clarke's career was the lack of a championship gold medal. Long before his passing earlier this year, however, it was pretty well universally acknowledged that the manner in which he re-imagined and re-shaped track distance running more than made up for the lack of gold medals.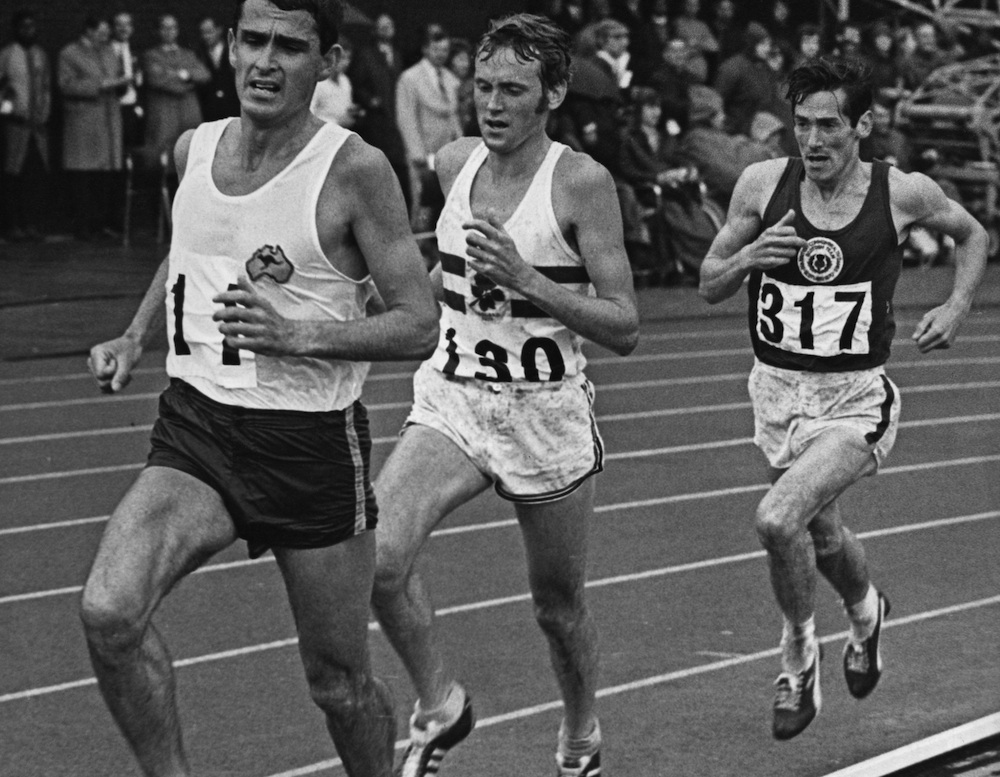 Has Mo Farah now made the transition in the opposite direction. As the great Briton has gone about establishing a virtual monopoly on track distance running – winning seven of the eight available global gold medals since 2011 – has the weight of his medal haul more than made up for his lack of world records and seeming lack of interest in seeing just how fast he can go.
Clarke never met a world record he didn't want to attack. His attitude was that the records as he found them were largely 'soft' and therefore ripe for revision. Nor did he chip away in the manner of a vertical jumper going up centimetre by centimetre. Clarke took huge chunks out of the previous marks, attacking them like a champion axeman does a block of wood.
During and after his career, Clarke endured criticism for his 'failures' in major events, but as we saw with his tributes this was overshadowed by the magnitude of what he did. He gets better in retrospect. Few athletes have changed the world in their events in the way Clarke did.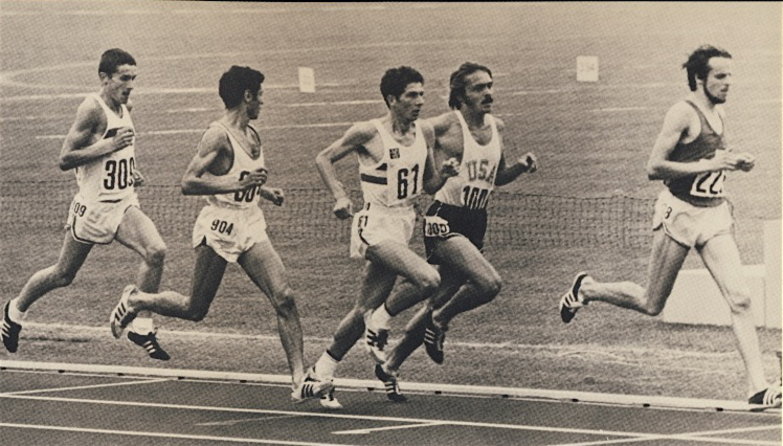 Farah follows a different path. Like Lasse Viren, his record is largely built around his performances at global championships. After losing the 10,000 metres at the Daegu 2011 world championships to Ibrahim Jeilan (who produced arguably the greatest last lap ever seen in a 10,000), Mo has won seven straight – the Daegu 5000, followed by doubles at the London 2012 Olympics, the Moscow 2015 world championships and, most recently, the Beijing 2015 world champs.
Should Farah extend that string through a full Olympic cycle in Rio next year, his domination will be unprecedented. Haile Gebrselassie managed a medal at every global 10,000 from the 1993 world championships to 2003 – in sequence, six gold, a bronze and a silver, but only once attempted the double in that time, taking a silver in 1993.
Viren did the Olympic double twice in succession, Munich in 1972 and Montreal in 1976, a feat Farah can emulate in Rio next year. Bekele won six consecutive world championship and Olympic 10,000 gold medals from Paris 2003 to Berlin 2009, doubled up in the 5000 in Beijing in 2008 and Berlin, and took a bronze in 2003.
For some, Farah's record of championship victories already has him high on the list of all-time greats, a view which can be summed up in the cliché, "records are made to be broken, gold medals last forever."
The inescapable fact is that the great male champions to whom Farah can rightfully be compared all have one thing in common – they broke world records, too. From the first generation of Flying Finns – Hannes Kohlemainen and Paavo Nurmi, through Emil Zatopek, Vladmir Kuts, Clarke, Kip Keino, Viren, Gebrselassie and Bekele, all of them also held the world records at 5000, 10,000, or both.
If Clarke can be included on that list, despite not having won an Olympic gold medal, then it is logical that Farah can too, despite never having held a world record. At some stage the over-compensation on one criterion renders the failure to satisfy the other irrelevant. If Mo Farah has not already reached that point, he is likely to do so in Rio next year.
The matter of how fast Farah can go is the one unanswered question in his career. With an Olympics coming up, you wouldn't want to bet we will find out the answer next year, either.
Farah continues to add lustre to his championship record, though. Watching him race in Beijing was one of the year's unalloyed highlights.
Some took the view that because Mo once again won his races in the final lap his opponents failed to try anything new against him. That may have been true to some extent in the 10,000, where Beijing's heat and humidity had a greater impact, but even there world cross-country champion Geoffrey Kamworor and runner-up Bedan Karoki forced Farah to produce his fastest championship 10,000.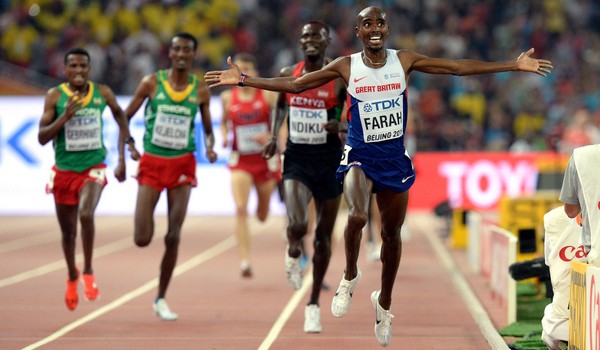 Then, in the 5000, Caleb Ndiku took off over the final two laps, running eyeballs out all the way to the line. The final 1000 metres went by in 2:19, with Ndiku narrowly failing to hold Farah off in a finish which echoed Jeilan's winning performance in the Daegu 10,000. Just as Mo ran a great last lap then only to be beaten by an even better one, so with Ndiku in the Beijing 5000. If you run under 2:20 for the last kilometre and someone else beats you, well, maybe they're just better than you on the day.
The fact that Farah's personal bests at his championship events stand at 12:53.11 and 26:46.57 against the Bekele world records of 12:37.35 and 26:17.53 remains the one flaw in his record. But it is a blemish which pales into insignificance against the sheer weight of championship medals.
END OF COLUMN