Kenenisa Bekele leaves us wondering as the marathon humbles one of its most prestigious challengers.
A Column By Len Johnson – Runner's Tribe
Say what you like about Kenenisa Bekele, but the man sometimes known as 'King Kenny' is never boring.
Bekele's latest interesting decision saw him jump into the Dubai marathon, seemingly at the last minute and with the intention of attacking the world record, only to sustain a leg injury in a fall early in the race, drop off after 10km and out of the race altogether soon after half-way (the race was won by Tamirat Tola, the Rio Olympic 10,000 metres bronze medallist, in 2:04:11. His previous best had been 2:06:17 in Dubai three years earlier).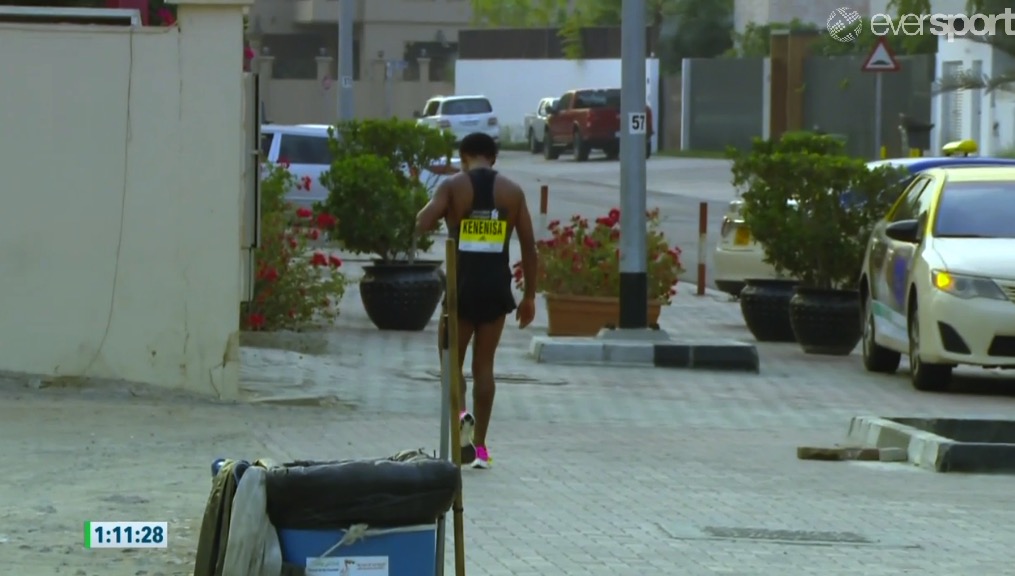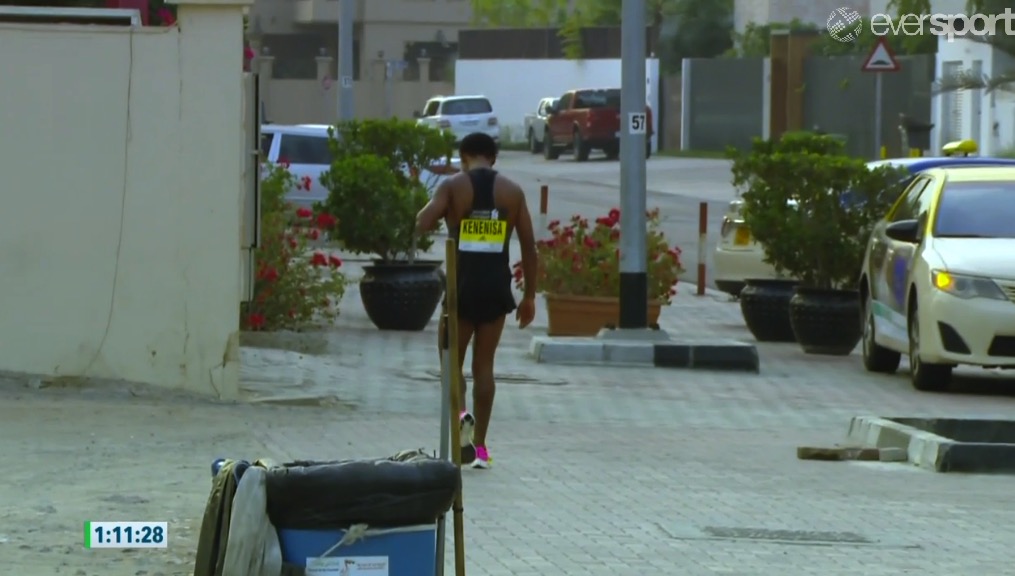 It certainly wasn't an outcome the man many believe to be the greatest-ever distance runner had envisioned: from confidently predicting a world record on Wednesday – "Dubai is a fast course, I'm planning to run the world record, and I'm confident" – to a 'DNF' on Friday.
Well, it is the marathon, for one thing, perhaps even the only thing. The marathon has a habit of humbling even the most prestigious of its challengers. It can bring you to ground with a thud, though not often as literal as Bekele's fall. Rare, not to mention fortunate, is the marathoner who has not put in an absolute shocker at some stage, a sentiment encapsulated by 1972 Olympic champion Frank Shorter's response to the runner alongside him in the finishing chutes at New York one year.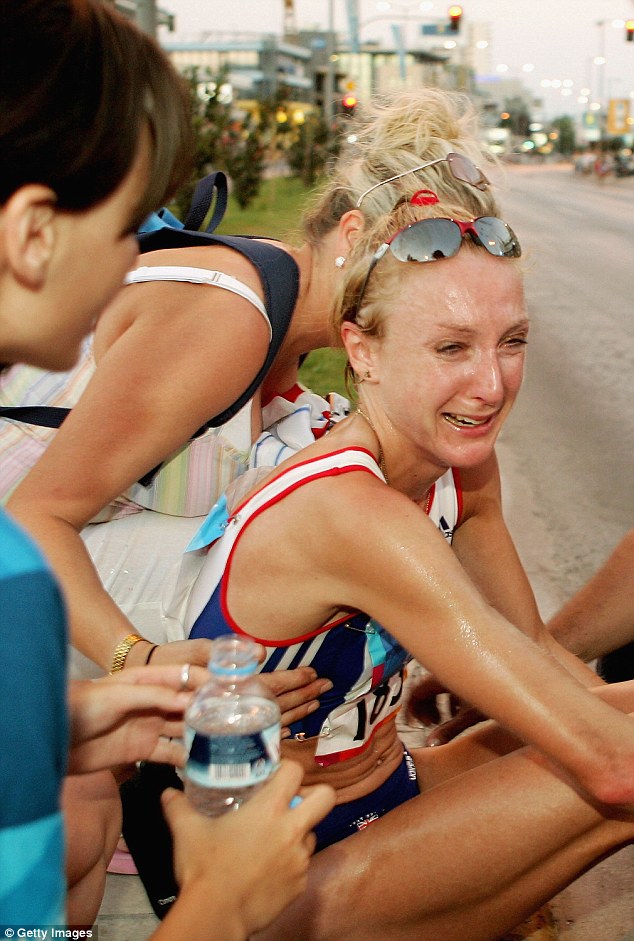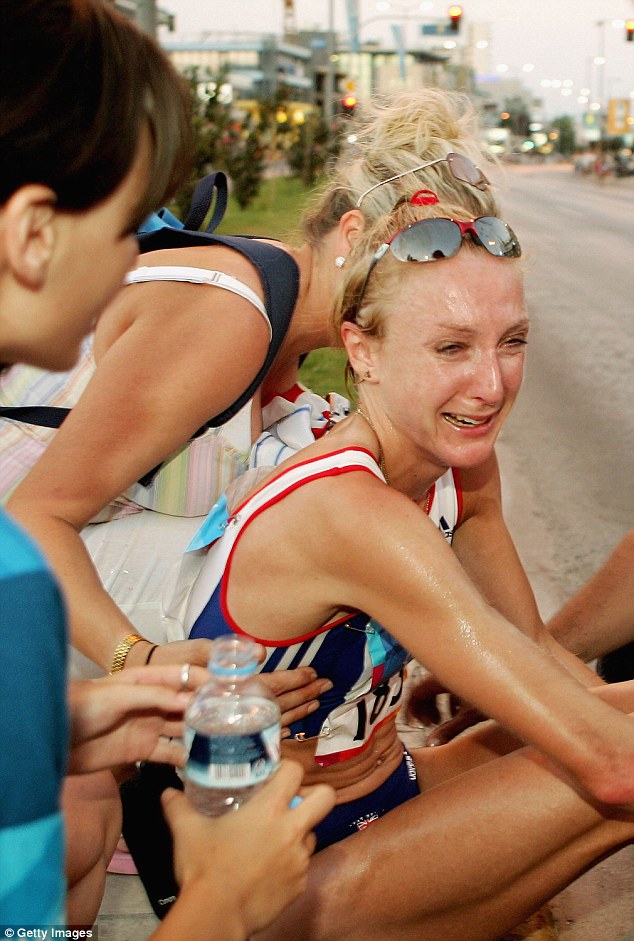 "Aren't you Frank Shorter," our ordinary Joe inquired. "No – but I used to be," came the reply. Paula Radcliffe's 2004 Olympic marathon ended with her sitting tearfully in an Athens gutter; Robert de Castella and Lisa Ondieki both crashed out of the Rome 1987 world championships. You get the picture.
Bekele's confidence in his ability to break Dennis Kimetto's 2:02:57 world record is not so surprising. What is more of a shock, though, is the timing of his challenge.
Now Bekele is nothing if not unconventional. Here is a man who has run the second half of a championships 10,000 metres in sub-13 minutes (Paris 2003), who holds the world records at 5000 and 10,000, who won six world cross-country long races (and five short-course titles) and who followed up a comeback 'dnf' in the 10,000 at the 2011 world championships with a world-leading time in Brussels a couple of weeks later.
Even by those standards, however, his marathon timing raises questions. He was already committed to this year's London when he announced he was running Dubai. He has also said he wants to run the world championships in the British capital later in the year.
That would make Bekele's marathon program read: London, April 2016; Berlin – where he won in 2:03:03 – September, 2016; Dubai, January, 2017; London, April; and, London world championships August. Five marathons in 16 months may not quite be a schedule which would make Yuki Kawauchi blanch, but it is a long way from the conventional two marathons a year favoured by most elites these days.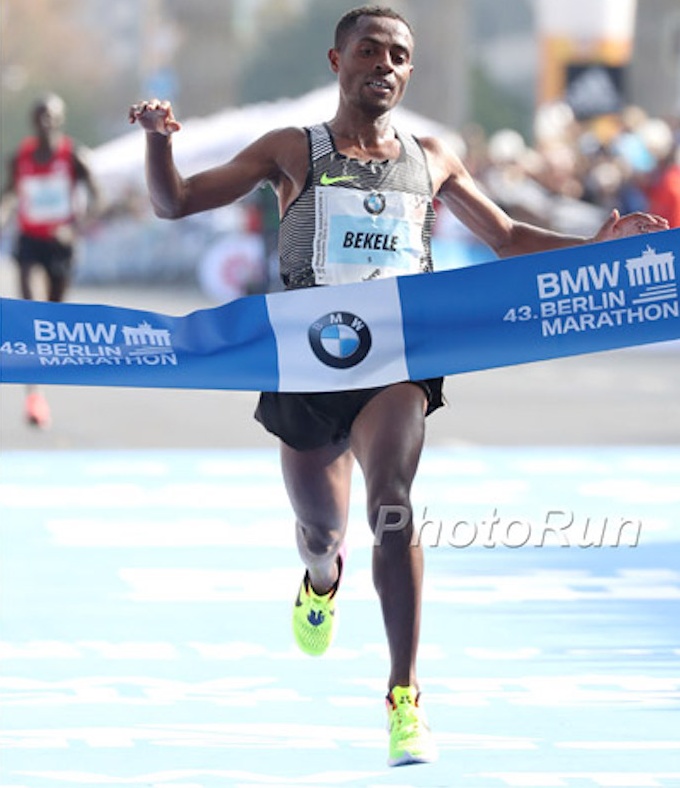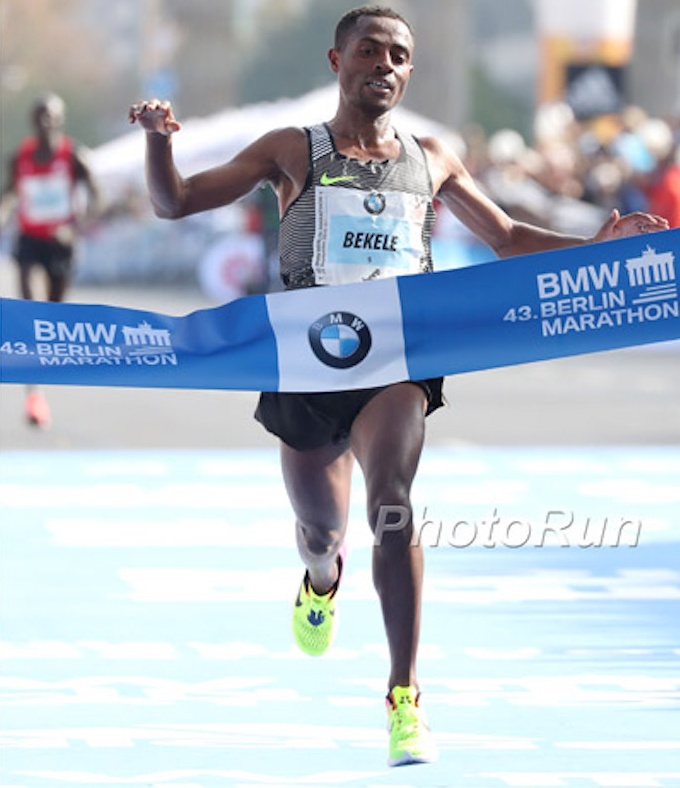 Jos Hermens, Bekele's career-long manager, indicated Dubai was not necessarily the last-minute decision it appeared to be. "We only waited a little while after Berlin to see how Kenenisa recovered," Hermens told Pat Butcher pre-race, "before we decided to come to Dubai."
Maybe more a last-minute announcement, then, than a last-minute decision, but what Hermens said next may have been just as relevant to the thinking. "He's 34 now, he's got to take every chance."
Perhaps Bekele rationalised that two shots at the world record was better than one and that London, with its deep elite fields, might not be the best competitive environment in which to break it. Instead of putting all his eggs in one basket, why not have a back-up race. Even without Dubai, Bekele's schedule means he must press for the record largely on his current state of readiness. There are no long breaks built-in for a slower build-up – it's just run, recover, train a little and race again.
The other factor putting pressure on to attack the world record sooner, rather than later, is perhaps the two-hour marathon project, which is scheduled for May this year. If Nike's contrived race involving Eliud Kipchoge, Zersenay Tadese and Lelisa Desisa succeeds in breaking two hours – or even running the 'fastest' ever, it will push a mere 'world record' into the background.
For comparison, one need only look at Roger Bannister's first sub-four minute mile which came under similar contrived circumstances. Because of the historical significance, however, even 60-plus years later Bannister Is still best remembered for that race rather than his competitive victories over John Landy (both running sub-4) and at the European championships later the same year.
Whatever the reasons, Dubai has come and Bekele has gone (only temporarily, we hope). Whether this brings an end to the purple patch which saw him run so impressively in London last year (when he was an under-prepared third to Kipchoge and Simon Biwott) and then win in Berlin remains to be seen.
One thing for sure – I doubt we have seen the last surprise from Kenenisa Bekele just yet.
END
Main Photo of Bekele's early race fall: Courtesy of @iaaforg on Twitter
About the Author-
Len Johnson wrote for The Melbourne Age as an athletics writer for over 20 years, covering five Olympics, 10 world championships and five Commonwealth Games.
He has been the long-time lead columnist on RT and is one of the world's most respected athletic writers.
He is also a former national class distance runner (2.19.32 marathon) and trained with Chris Wardlaw and Robert de Castella among other running legends. He is the author of The Landy Era.