If you think that the quickest marathon is automatically the best marathon, then don't bother to read further. Save yourself some time.
Eliud Kipchoge won the elite men's division of the London Marathon last Sunday in two hours three minutes and five seconds, just eight seconds slower than Denis Kimetto's world record 2:02:57 in Berlin in 2014.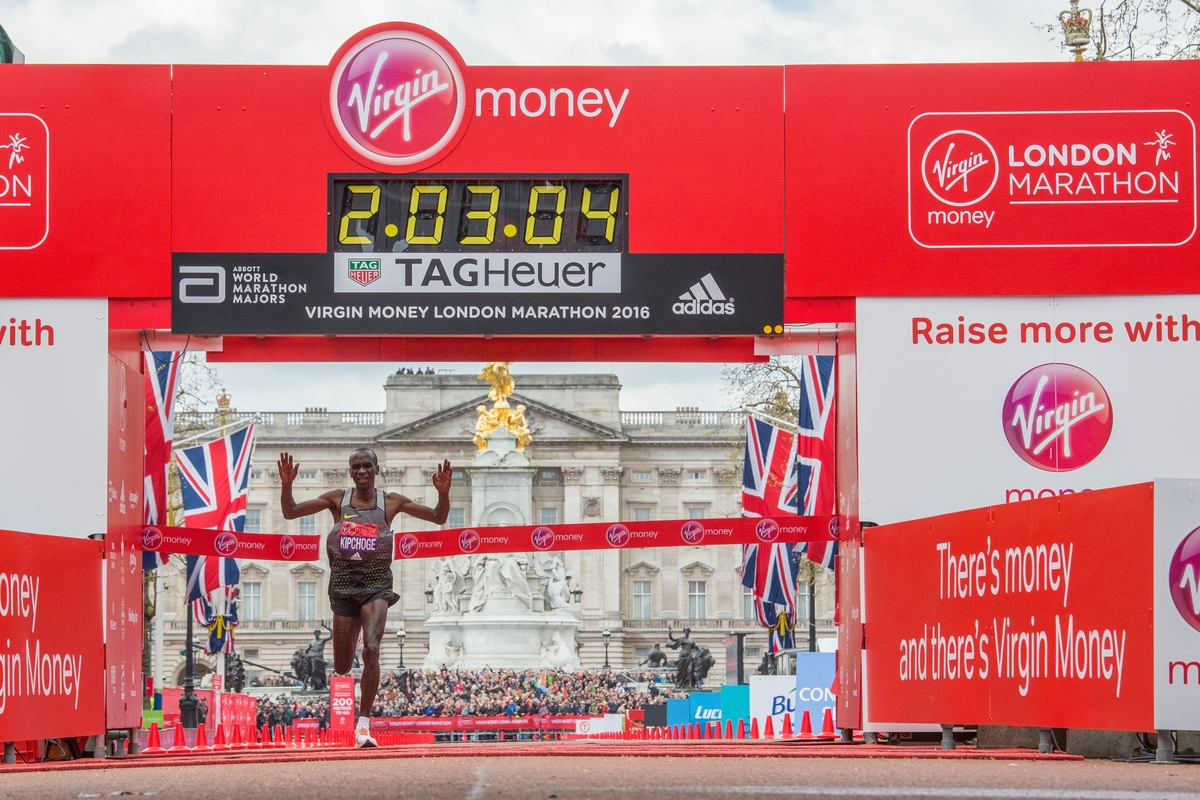 London is a fast course, but not super-fast like Berlin, where a spirit level would scarcely move off centre throughout the 42.195 kilometres. Nor is it super-orchestrated in single-minded pursuit of the world record. Neither London, nor Berlin, is as fast as Boston in those rare wind-aided years, including the most recent in 2011 when Geoffrey Mutai ran 2:03:02.
Some were quick to acclaim Kipchoge's performance the best marathon ever run. Even Mel Watman, a doyen of athletics commentary for longer than most of us can remember, had a dip in this direction – albeit a highly-qualified one.
Watman, who knows marathons from inside and out (having run London and New York as a recreational runner), wrote in the Athletics International newsletter: "one could argue (italics mine)" that because Berlin was intrinsically faster than London then Kipchoge's performance "might be regarded as the best yet (italics mine)."
'Could' and 'might' hardly make for a ringing endorsement, but plenty of others were happy to go further in praise of Kipchoge.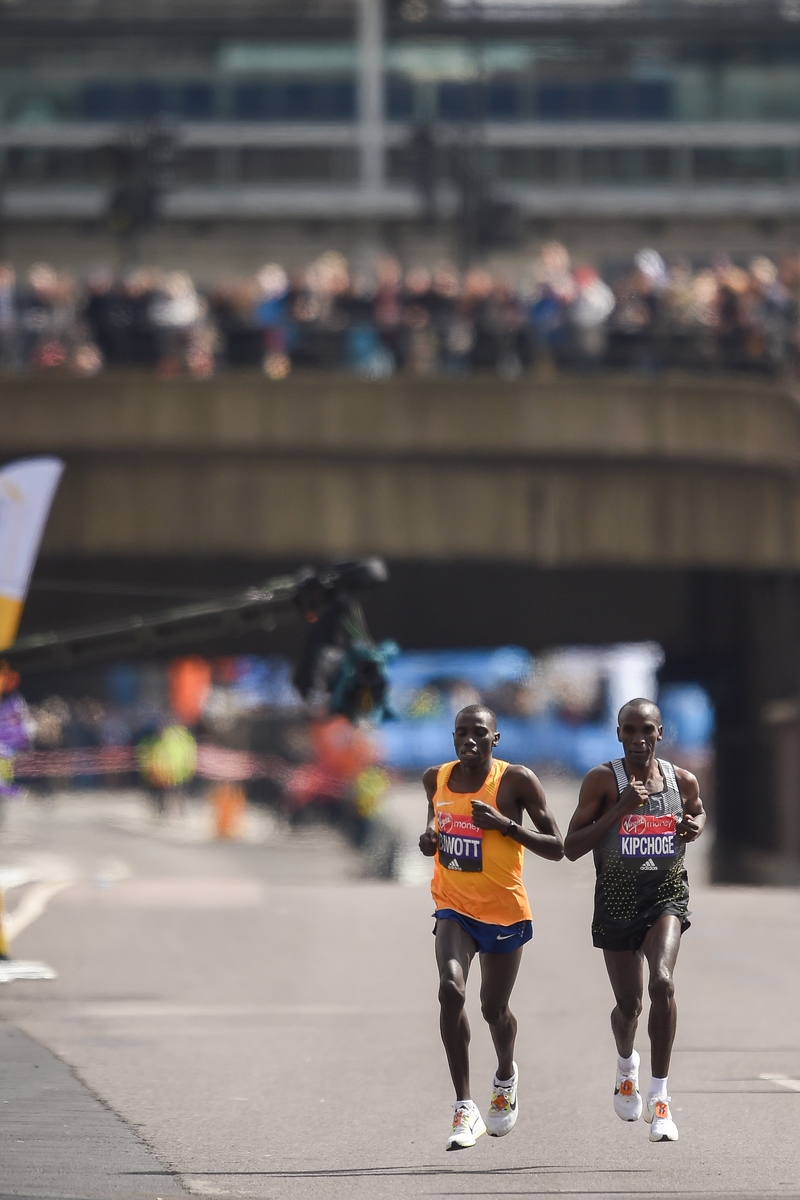 Not all thought along similar lines. Invited by her Eurosport colleague to agree Kipchoge's run was the highlight of the morning, dual Olympic marathon runner Liz Yelling demurred. Instead, Yelling nominated the performance of Jemima Sumgong in jumping back up from a fall near 35km, during which she banged her head hard on the road, to beat a women's field every bit as loaded as men's line-up Kipchoge faced.
The fastest marathon certainly can also be the best – for one thing, the fastest marathon was the only thing women had to aim for from the 1960s until the marathon came into the world championships in 1983 and the 1984 Olympics.
But I go along with Sportin' Life from Gershwin's Porgy and Bess in adding the caution that It Ain't Necessarily So.
It is difficult to compare across eras in all events, in all sports, but even more so in the marathon where competitors (with rare exceptions such as Japan's amazingly indefatigable Yuki Kawauchi) are restricted to one or two competitive efforts in a single year. And the championships prized above all else through much marathon history are run in the summer months, when warmer conditions militate against fast times.
I would agree with Mel Watman, and everyone else, in rating Kipchoge's performance in London "stunning". For one thing, it was a massive course record in the race which has consistently offered the deepest non-championship fields of the marathon year.
Personally, however, I would rank not one, but two Sammy Wanjiru marathons ahead of Kipchoge's performance. One is, unsurprisingly, the Olympic record marathon gold medal in Beijing eight years ago when he and Ethiopia's Deriba Merga raced everyone until they dropped and each other until Merga dropped (to fourth, sadly), in sweltering conditions.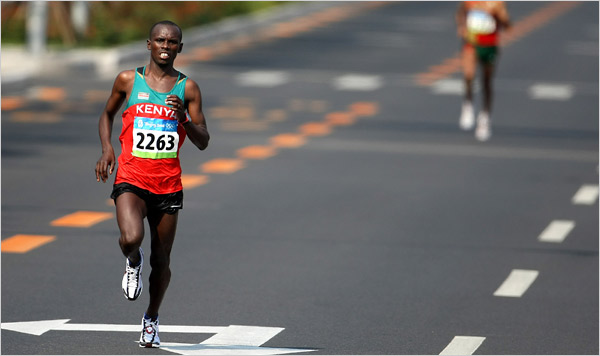 The second was Wanjiru's epic battle, and win, against another Ethiopian Tsegay Kebede in Chicago in 2010. This race was marked by a series of savage attacks over the closing stages as first one, then the other took the lead before Wanjiru gained the decisive break.
Speaking of Olympic victories, let's not forget Joan Benoit Samuelson simply running away from the field virtually from the gun to win the first women's Olympic marathon in Los Angeles in 1984.
The marathon has gone through several transformations in its history which, for men, dates from the birth of the modern Olympic Games in Athens in 1896. The legendary Emil Zatopek changed it from an endurance event to a race with his win in the 1952 Olympics (arguably he had to, to defeat Jim Peters).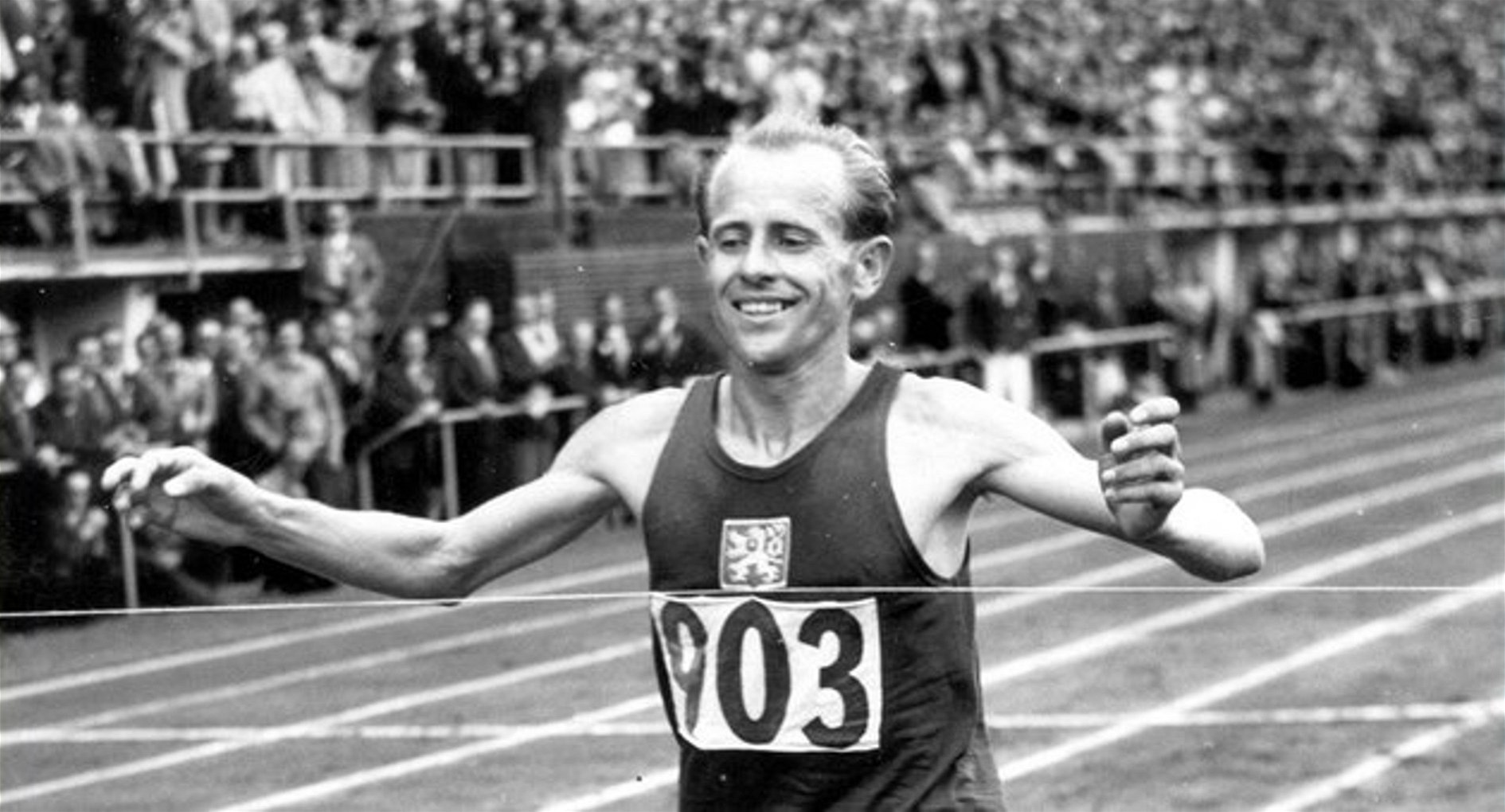 Abebe Bikila brought Africa into the marathon picture with his victories in Rome and Tokyo and Frank Shorter re-emphasised the necessity for the marathon champion to be a great all-round distance runner by finishing fifth in the 10,000 metres behind Viren, Puttemans, Yifter and Haro before his victory over the classic distance in Munich in 1972.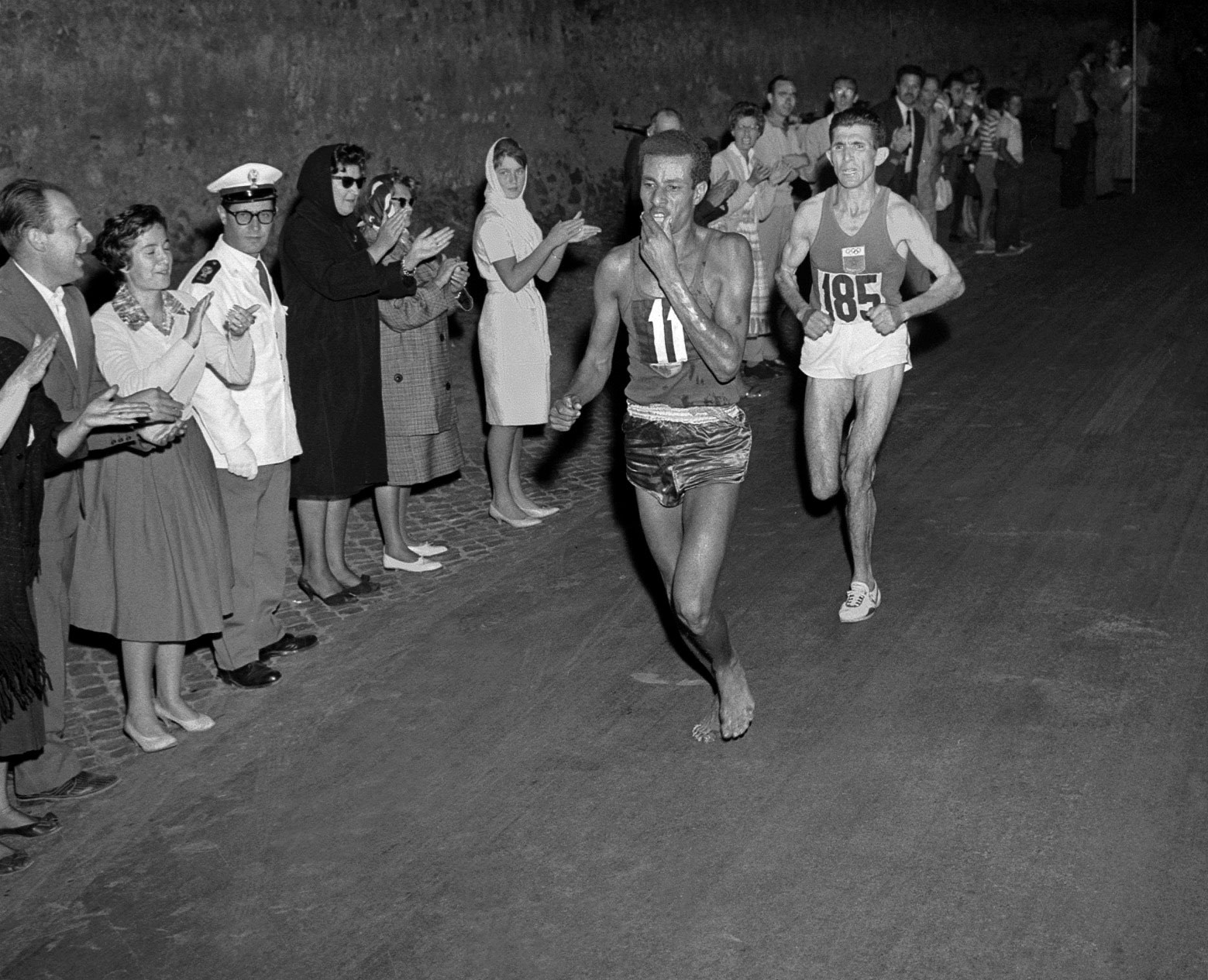 The marathon is now in an era in which it is impossible to conceive of a world record attempt – male or female – without orchestrated pacing. But what about those crazy-brave souls who pursued the world record in earlier days.
Jim Peters stands out in the 1950s, then Derek Clayton almost 20 years later. Japan's Shigeru Soh relentlessly pursued Clayton's world record in Beppu in 1978, running at sub-15 minute 5km pace through the first 25km of the race.
Grete Waitz set her own standards as the women's marathon developed through the late 1970s, culminating in her victory in the first world championships in Helsinki in 1983. Another Norwegian, Ingrid Kristiansen threw herself into a series of ultimately unsuccessful attempts to be the first woman under 2:20. Japan's Naoko Takahashi, the Sydney 2000 champion, and Paula Radcliffe are more recent examples of relentless front-running in pursuit of excellence.
There are many different views on what constitutes the best-ever marathon and the best-ever marathoner.
Was Eliud Kipchoge's London run the greatest-ever men's marathon. Not in my view, but he certainly belongs in the conversation.