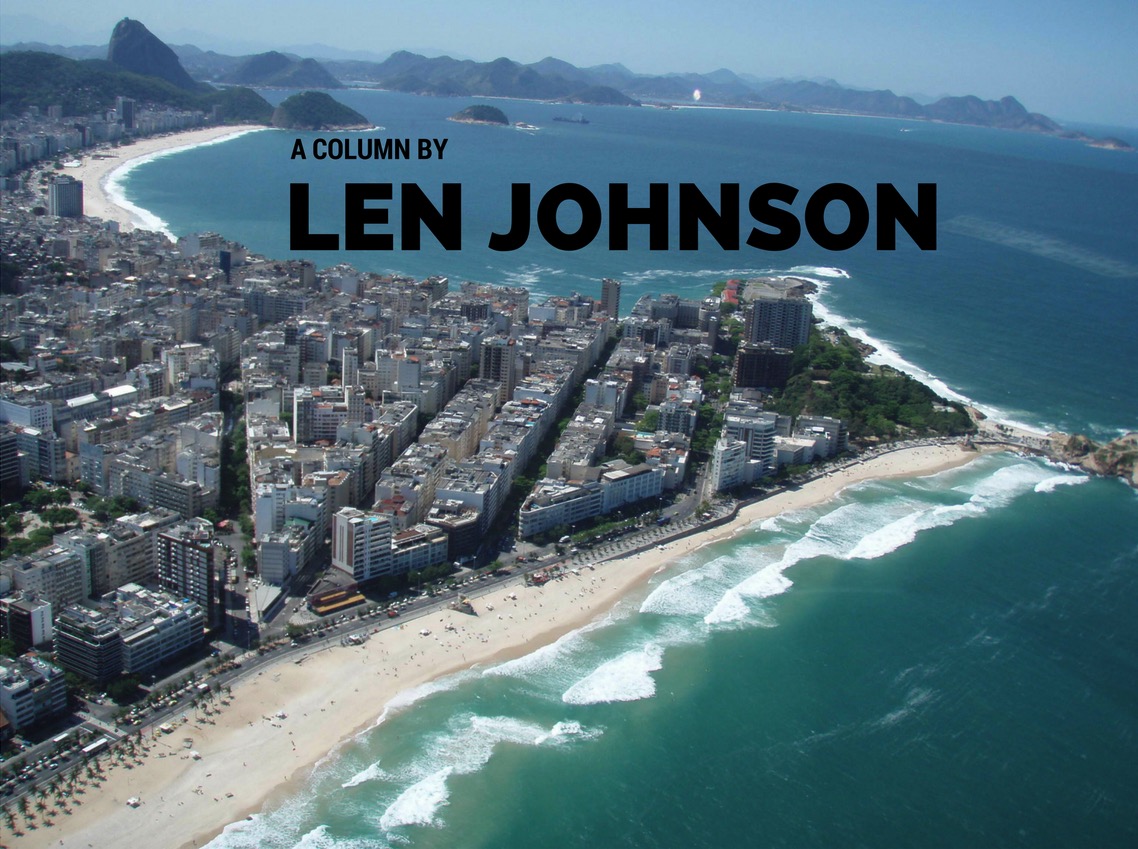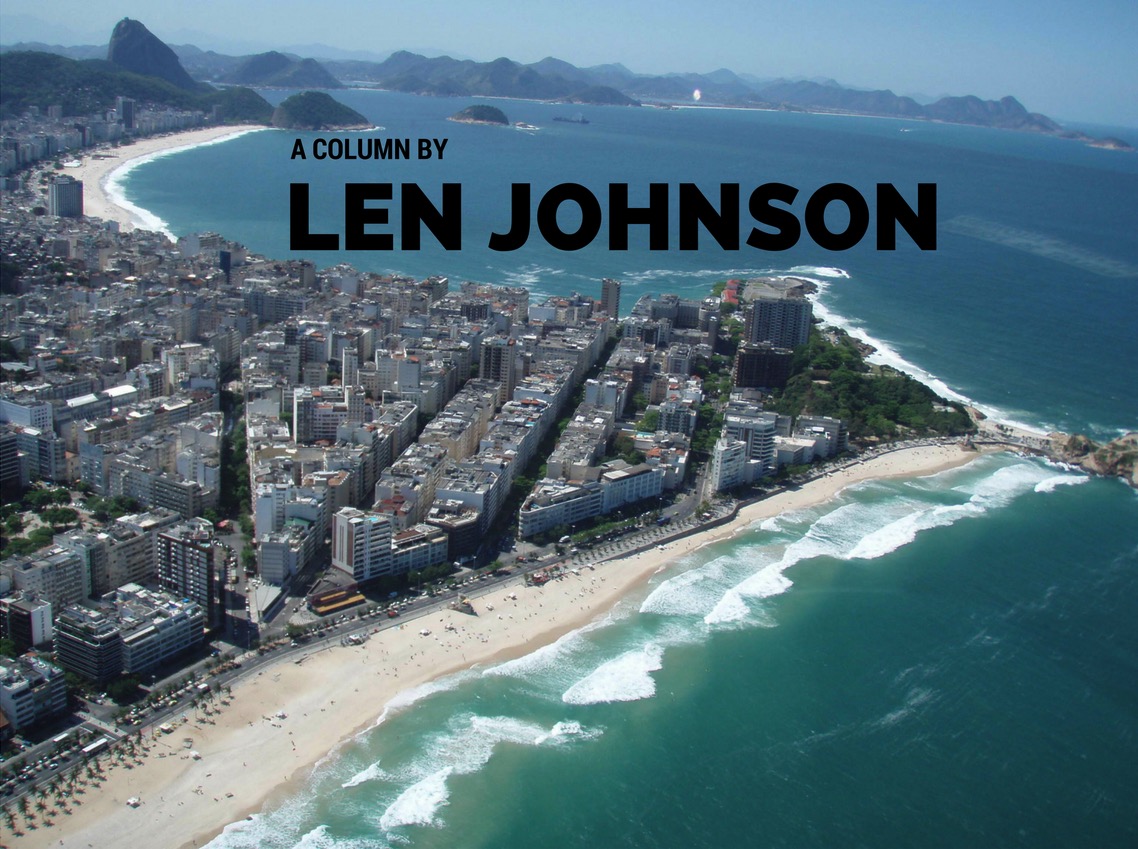 Closing the door after bolt has bolted | A Column By Len Johnson
Usain Bolt didn't need a third relay gold medal to confirm his place among the Olympic immortals, but getting one ensured he would not end on an anti-climactic note.
Bolt took the baton from Nickel Ashmeade for the final leg on roughly level terms with the USA's Trayvon Brommell and a couple of other anchors. But he was into his running, which proved to be key: a moving Bolt means everyone else has shot theirs.
The finish, in fact, was emblematic of the whole Bolt era (which may have another chapter at London 2017). Bolt up and flying, the US crashing and burning – Brommell's achilles giving way near the line. At least the most practised team in history got the baton round this time, albeit losing the silver medal on the line to Japan – Japan! – before the final ignominy of disqualification.
Anyway, back to those perceptions. Bolt's unprecedented three sprint doubles – no-one else even has two, it scarcely need be said; have each been followed by a relay gold medal. Hence, in the popular eye, he was going for a triple-triple in Rio.
Had Jamaica lost the relay, undoubtedly some of the sheen would have been rubbed off Bolt's individual achievement. Thankfully, Bolt both gave his all for Jamaica and his Jamaican teammates – Asafa Powell, Yohan Blake and Nickel Ashmeade – likewise delivered for him.
Bolt's bedevilment of US sprinting began from the very start of his era. In 2008, when his only previous international 100 metres was a 10.03 in late 2007, Bolt went to the New York Golden League meeting and stunned Tyson Gay with a world record win. Gay, remember, had won the sprint double at the Osaka world championships around the same time Bolt had done his 10.03.
Then came the double-WR sprint doubles in successive years at the Beijing Olympics and Berlin world championships. Bolt's 19.30 200 record in Beijing took down Michael Johnson's previous record 19.32 from the Atlanta 1996 final, a record many thought would last many more years.
Nine-point-69 and 19.30 in Beijing; even more fabulous times of 9.58 and 19.19 on the blue track in Berlin's Olympia stadium. This was sprinting the like of which we had never seen before from a sprinter the like of which we had never seen before.
Tall, at 196cm, and with a stride length approaching three metres at a stride frequency closer to a smaller sprinter's, Bolt is/was an almost unmatched physical specimen. And he became aware of his prodigious physical talent at an early age when he won the 200 at the World junior championships in Kingston, Jamaica in 2002 a few days short of his sixteenth birthday. Bolt defied age progression: he was a world junior (U20) champion a year before he became a world youth (U18) champion.
Like Mo Farah in the track distances, Usain Bolt has just gone on winning at world championship and Olympic level. Bolt started his run two championships earlier than Mo – Beijing 2008 v Daegu 2011, and, interestingly, they both have just the one blip in their record and it came in Daegu. Farah lost the 10,000 to Ibrahim Jeilan in a thrilling last-lap sprint; Bolt false-started out of the 100 final, leaving Blake to take the gold medal.
The very fact of this invincibility has led some to wonder whether Bolt is on the straight and narrow when it comes to doping. Unquestionably, as I wrote a few weeks ago, there are serious questions about the effectiveness of the Jamaican anti-doping efforts.
Against that, as I also noted then, there is the view of one of the foremost anti-doping campaigners – Sweden's Prof. Arne Ljungqvist – that Bolt is clean because of the quantity and quality of data on him collected since he was 15.
More recently, some have used Bolt's invincibility over a long period of time as circumstantial 'evidence' that he may not be clean. My friend, and former colleague, Patrick Smith, took this line in justifying why he could not get excited over Bolt's further achievements in Rio. Just winning all the time was what Lance Armstrong did, Smith wrote, and we know how Lance did it.
Now one man's frisson may well be another's ennui, but I disagree with this line of thinking. The mere fact of longevity does not imply anything other than the maintenance of passion and hunger for success. At the most basic level, if we can't get excited about eating and drinking every day then it is only a question of which gets us first – starvation or dehydration.
We accept implicitly that Sachin Tendulkar can start making Test cricket centuries as a teenager and keep making them to his retirement at 40 without suggesting he is cheating. Tim Cahill is still just as big a scoring threat for the Socceroos in the second half of his 30s as he was a World Cup campaign or two ago.
What about talent. We accept freakish talent in other sports – Pele in football, Tiger Woods in golf, without hinting darkly that such talent must be nurtured by, indeed can only be explained by, the use of PEDs. Even the fact that many we put trust in do turn out to have feet of clay does not mean that all do.
There is also a science argument against the longevity=suspicion view. I've gone back to earlier discussions on the power outputs of TDF cyclists – including Armstrong – which show that their output was increasing over successive years. It may not be an apples v apples comparison, but Bolt, on the other hand, has seen his performance levels drop since the peak of 2009 even though he has been more than good enough to keep on winning.
Bolt is coming up to 30, slowing down, but there is as yet no-one good enough to catch him. That might continue into another world championships year, but not another Olympics.
If Rio was his Olympic farewell, Usain St Leo Bolt has given us one heck of a show. We may not see his like again.