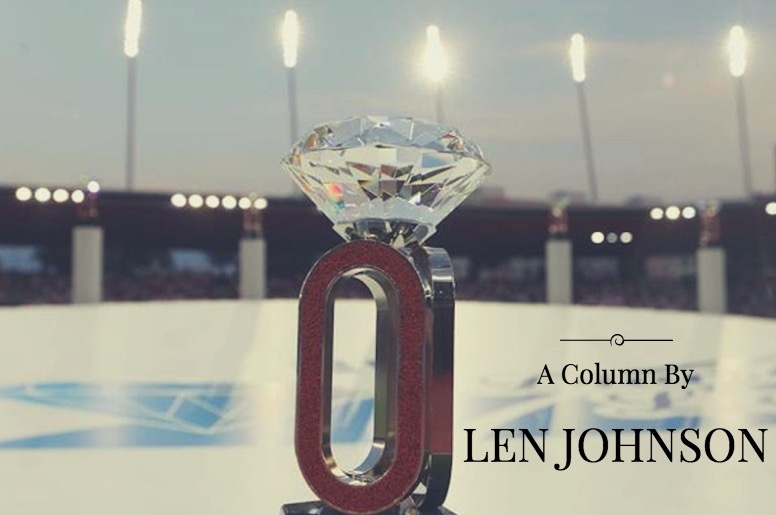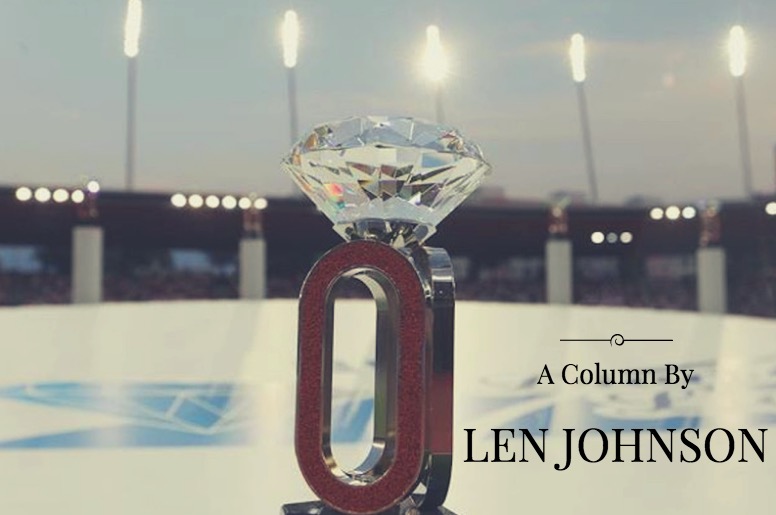 Diamonds are trumps | A Column By Len Johnson
I've been wracking my brain a bit this week.
Australia has three women – Eloise Wellings, Madeline Hills and Genevieve LaCaze – in the final of the 5000 metres Diamond Race at Friday night's Ivo Van Damme Memorial in Brussels. I've been trying to recall the last time that happened in any event.
Now I'm sure as soon as I write this someone will point out that it was just last year, but even allowing for recent-memory-loss-syndrome, it has not, does not and will not happen too often.
Had there been a Diamond League final back in the 1950s, then John Landy, Jim Bailey and Merv Lincoln may well have run it, as would Herb Elliott, Lincoln and Albie Thomas a couple of years later.
Betty Cuthbert, Marlene Matthews and Shirley Strickland would have been shoo-ins for a DL final in women's sprints back in the same era. Ron Clarke, Tony Cook and John Coyle were all at, or near, the top of world 5000 metres running in the 1960s.
More recently, Kim Mickle, Kathryn Mitchell and Kelsey Roberts could have all been DL finalists in 2014, Mitchell Watt, Henry Frayne and Fabrice Lapierre long jump contenders in 2012. Cathy Freeman, Melinda Gainsford-Taylor and Lauren Hewitt might all have been finalists in the 200 in the late 1990s and 2000.
The Diamond Race conditions make it difficult for Australians (and New Zealanders) to qualify for the final. Unless you can rely on actually winning at a couple of meetings, you virtually have to be based overseas to contest enough meetings to reach the finals, half of which are contested at Zurich's Weltklasse meeting, the remainder at the Van Damme.
It is also true that there is a bit more elasticity in the 5000 metres, and the other middle-distance events, than there is in the sprints and field events, which are restricted to eight or 12 competitors.
Nonetheless, you get the drift. It is a rare enough occurrence for any Australian to be in a Diamond Race final, rarer still for two and almost unknown for three. So congratulations to Wellings, Hills and LaCaze and good luck to them overnight. You will know the result by the time you read this. (results link here- opens in new window)
Wellings, Hills and LaCaze have all been in the vanguard of a strong and deep year of achievement by our middle and long-distance runners, and particularly our female women middle and long-distance runners.
It was a breakthrough year at 1500 with Linden Hall leading the way, becoming the third-fastest Australian woman ever at the distance. Hall narrowly missed the Olympic final (by just one place) but she, Jenny Blundell and Zoe Buckman all ran well in the semi-finals, putting themselves in contention to qualify.
Milly Clark (18th) – who looks like she was born to run the event – Jess Trengove (22nd) and Lisa Weightman (31st) all ran into the top quarter of the marathon field.
In between, well, in between it was largely Wellings, Hills and LaCaze. Despite misgivings in some quarters, all three doubled and all three did so with some aplomb.
Wellings slashed almost 30 seconds off her previous best in finishing tenth in the 10,000 behind Almaz Ayana's amazing world record on day one, session one. Then she came back to reach the 5000 final, finishing ninth in 15:01.59, her fastest for 10 years.
For Hills and LaCaze it was the steeple/5000 double. Hills was seventh in the steeple and tenth in the 5000, running personal bests both times. LaCaze was ninth and 12th, respectively, again running personal bests both times.
Like Wellings, Hills has had a career-long battle with injury and finally found a way to thrive on a limited amount of feet-hitting-the-ground running and cross-training. Each has pretty well maximised the results possible given such restrictions.
[bctt tweet="LaCaze has shown herself to be a totally different animal this year, running PB after PB" username="runnerstribe"]
at all distances. She has had her setbacks and ordinary runs (not many), but just kept on attacking each race as it came. Her resilience was typified by the 9:14.28 Oceania record she ran at the Paris Diamond League meeting straight after Rio.
Their male counterparts were not quite as productive, but there were solid performances from Ryan Gregson and Brett Robinson, in making the finals of the 1500 and 5000, respectively; from David McNeill, the first Australian to go under 28 minutes for 10,000 in a major championships final, and marathoners Liam Adams and Michael Shelley.
But it is the women who have led the way. Hopefully, Wellings, Hills and LaCaze were rewarded with further improvements in Brussels overnight.
END
2016 IAAF Brussels results link here-
2016 IAAF Brussels race videos link here-