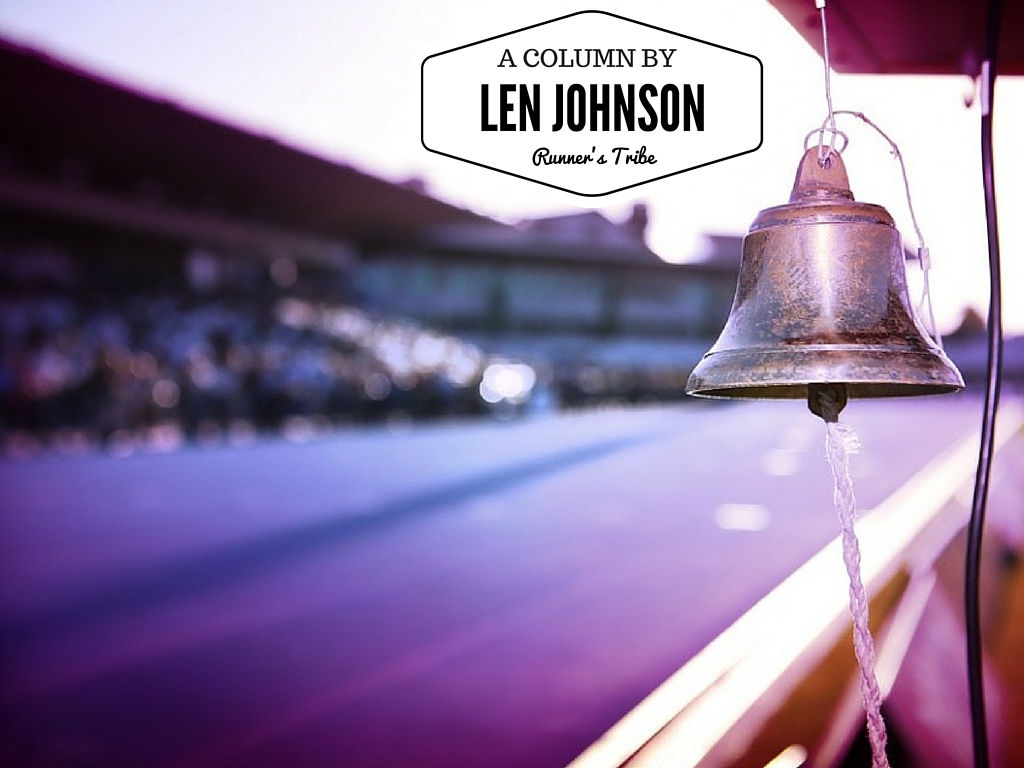 Dreaded Lurgi ends Rio hopes | A Column By Len Johnson
Forty years after going to my first Olympic Games I have had to reluctantly accept that I have no chance of making the team for Rio 2016.
I arrived in Sydney on Thursday, all bright-eyed and bushy-tailed, and thinking I had seen off the bug that had laid me low last weekend. Thought I had is the operative phrase, by the end of a mild night at Homebush I was in the grip of something else indeed. I awoke Friday morning having had little sleep and got through the night only with the help of copious amounts of fluid. I am following the second day on live results and live stream, which was hardly the scenario I had in mind.
OK, I was always a long shot to actually make the team, but it is losing my chance at Rio glory that hurts. It's like stepping into the ring, tripping over the rope and knocking yourself out without throwing a punch.
After tossing, turning and shivering through the night, I was able to console myself with two thoughts. First, disaster and triumph are two sides of the same coin at Olympic Trials. I wouldn't wish it on anyone, but my misery is sure to have company by the end of the titles.
The second reflection was how lucky I have been with illness and injury over the years. I haven't troubled the medical profession over much at any stage of my running life.
When I have it has usually been a consultation with Peter Fuller, then one of our most highly-talented 800/1500 runners and our few sports medicine doctors. The combination saw him bob up like a cork on the ocean of our running lives.
In 1976, for example, he won the national 1500 title, was controversially not selected for Montreal, and then preceded me to Finland where I found him on a racing tour after the Montreal Games.
Anyway, Pete was the medical officer at the Victorian marathon title when I made my debut at Point Cook in Werribee in June that year. Among other things, I've always been a bit conscientious about following rules, and the rules back then mandated a health examination before you ran a 26-miler.
In response to Pete's query about recent health issues, then, decided I should mention what I thought was a cold which had prompted a panicky visit to my GP from where I was quickly dismissed without medication.
I reported this to Fuller with some degree of trepidation. Being refused entry because of a health issue was not the way my first marathon was supposed to go. But Pete just asked: "how do you feel now," and when I responded, "fine", added: "well, off you go."
The medical examination was soon abolished because of the impracticality of asking 20, 30, 40 and eventually 50,000 New York marathoners whether they felt alright now. We sign disclaimers these days.
Two years later, I had my last marathon 'health' episode when I compounded some very minor calf soreness after trying out my new racing shoes at the Fukuoka marathon into a visit to a local hospital clinic for what turned out to be some physiotherapy and massage. Again, I didn't really need it, but the Japanese organisers were oh-so-solicitous about all the needs of us visiting athletes.
And no doctor has ever had to tell me not to run, though there were a couple of times I wish someone had!
So, there you go, my visit to Sydney has had a very inauspicious start. I wish everyone participating in the championships better luck than I am having but I reckon my chances are shot, which admittedly means they've blown out from one in a billion to one in a galaxy.