Written by Len Johnson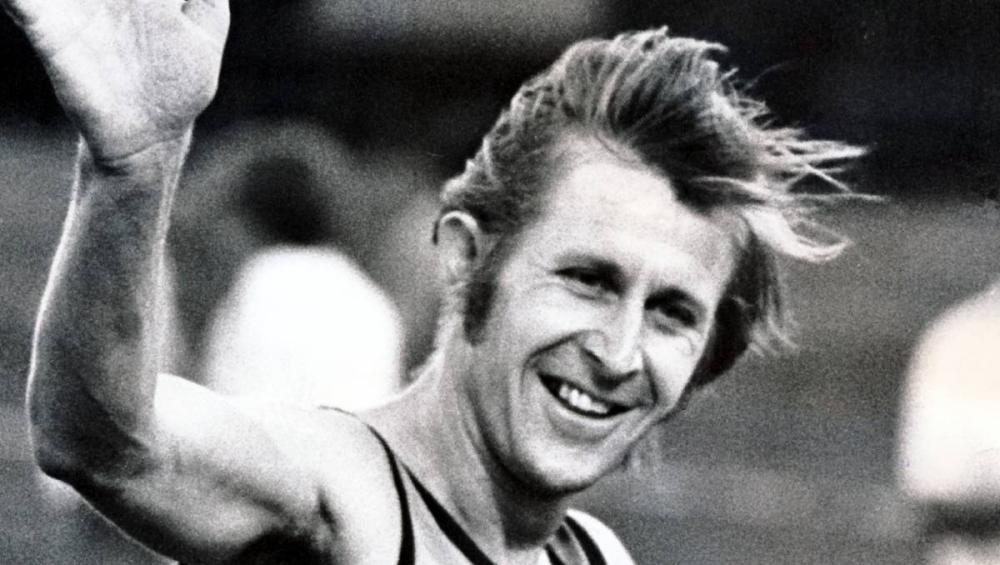 Graham Crouch, an Olympic finalist, an Australian record holder, a participant in two of the greatest middle-distance races ever, passed away on 28 November after a battle with a particularly aggressive form of cancer.
Crouch was rarely referred to by his full name. Most commonly he was 'Gruffy,' a little less frequently, 'Crouchie', hardly ever 'Graham Crouch'. Small in stature, particularly alongside physically imposing athletes such as Walker, Dixon, Quax and Van Damme, he nonetheless held his own against the very best in the world.
When he reached the Olympic 1500 metres final in Montreal in 1976, Crouch was the first Australian male finalist in the premier middle-distance event since Herb Elliott won in Rome in 1960 and just our sixth male Olympic finalist ever.
We would wait another 40 years for a seventh – Ryan Gregson in Rio de Janeiro in 2016. In 17 editions of the world championships since 1983, only Gregson, Mike Hillardt and Simon Doyle have been finalists. The world of middle-distance running is not only physically demanding, but also fiercely competitive.
Yet Crouch seldom got the credit he deserved. Partly this was because in the 1970s, when he was at his peak, memories of John Landy and Elliott were still fresh. Through much of the 50s and 60s Australia and New Zealand ruled the middle distances. Landy led the chase for the sub-four-minute mile in the early 1950s, set a world record, and was a bronze medallist in the Melbourne 1956 Olympic 1500. Elliott won the 1500 in world record time at the 1960 Olympics. An Olympiad's hiatus later, Ralph Doubell won the 800 in Mexico City in 1968.
Then – nothing: or so it seemed. So merely making a final, as Crouch did, was no great shakes. Subsequent history has shown otherwise, but the achievement of Crouch, along with succeeding world or Olympic finalists in Hillardt, Doyle and Gregson, was comparatively diminished by what had gone before.
You may stand on the shoulders of giants, but that does not automatically make you a midget. Crouch may not have been another Landy, nor another Elliott, but that should not obscure the fact that he was pretty darned good.
One of the first times I saw Graham Crouch race was at the Helsinki Top Games in 1974. There was a poster at our camping ground advertising the two-day meeting. My Finnish is non-existent, but the names Raelene Boyle, Don Baird and Graham Crouch leapt out. A few Finn marks brought us tickets to two nights of world-class competition.
The men's 1500 was a re-match of the Filbert Bayi-John Walker clash earlier that year at the Commonwealth Games in Christchurch. The race was acclaimed the world's best-ever middle-distance race at the time. It still ranks high in any compilation. Bayi, the front-runner, led through in 54.4, 1:51.8 and 2:50.3 – formidable splits even now. Walker closed to within a few metres on the final bend only for Bayi to kick away again to a world record 3:32.16. Crouch, a silver medal within reach coming into the straight, was fifth in an Australian record 3:34.22.
In Helsinki, Walker turned the tables. Bayi led by 40 metres at 800 (1:50.4) but Walker halved the gap in the third lap and finished much the stronger to win, 3:33.89 to 3:37.20. Rod Dixon was third; Crouch finished seventh.
In the lead-up to Christchurch Crouch was in career-best form. In early January, on Box Hill's rubberised bitumen track, Crouch beat fellow-Box Hill athlete Peter Fuller, 3:56.7 to 3:56.8, after a stride-for-stride battle along the final straight of the rubberised bitumen track. This remains one of the best mile races ever run in Australia.
'Gruffy' wasn't done with famous historical races. In Gothenburg in 1975, he and fellow-Australian Ken Hall, ran the mile in which Walker became the first under 3:50. Hall – another vastly under-rated runner of the 1970s – finished second, Crouch third.
In the 1970s there were a lot more races and athletes raced a lot more. Australians and New Zealanders were in the thick of it, Walker, Quax and Dixon led the way for the Kiwis, Crouch, Hall and Dave Fitzsimons were prominent Australians. Their participation and contribution to some of the great races of the time was significant.
Chris Wardlaw, a Crouch contemporary and a Montreal teammate, wrote of Crouch in Brian Lenton's Distance Running in Australia in 1978: "Gruffy is sort of the (Geoff) Boycott of Australian athletics – misunderstood, misrepresented and just not sufficiently recognised as the great athlete he is."
It is perhaps telling that Hillardt, Doyle and Gregson – progressively a further step removed from the Golden Era of the 50s and 60s and with roughly comparable achievements to Crouch – were generally assessed more favourably.
Not that Crouch cared over much for external acclaim as he followed his career path. At the 1976 Australian championships he insisted on running the 5000 rather than the 1500, believing it would prove better preparation for Montreal. He was right on that score. He won the 5000 as well, edging Fitzsimons in a close finish with both recording 13:43.2.
Though never a full-time coach, Crouch nonetheless guided several athletes through stages of their career, including 1982 Commonwealth Games 800 metres champion Peter Bourke, Michelle Baumgartner, Terri Cater and Scott Petersen.
Typically, coach Crouch was both thorough and demanding. I remember bumping into 'Bourkie' at Melbourne's Olympic Park one winter's Saturday afternoon. Australian Rules matches were played on Saturday afternoon then and Bourke, a passionate Essendon supporter, complained that Crouch "always sets sessions for Saturdays so I'll miss games."
Crouch always kept on running, too. For him, that meant donning his spikes and running fast. Late in 2017, his friend, Ian Jones, a former president of both Box Hill club and Athletics Victoria, told us Gruffy had his eye on the world 1500 best for M70. Various ailments culminating in the discovery of a tumour in his lower bowel at the start of this year put paid to that.
It was a short final illness. Crouch was having regular treatment when the disease started its final assault. The weekend before he died he had gone into hospital with breathing difficulties. He returned home under palliative care and passed away with his wife, Elke Jentsch, by his side.
Fittingly, Box Hill Athletic Club were holding an athletics meeting on 28 November. Trophies named after Crouch were awarded to the winners of the men's and women's 1500s. He saw pictures of the presentations in his final hours.
'Gruffy', 'Crouchie' or Graham Crouch – he will be sorely missed.