Len Johnson Reporting from the World Champs, London – Runner's Tribe
Another night in the London Olympic Stadium thin on finals turned out to be thick on drama as Conselsus Kiruto maintained Kenyan honour in one of the events where traditional hegemony was under challenge only to lose another in which Kenya has always held the aces – the 800 metres.
There were five finals on the night, and each of them had its own elements of drama. The 400 metres turned out to be an easy win for Wayde Van Niekerk, who had the luxury of being able to ease down well before the line and still clock a sub-44 second performance. The drama there occurred pre-race when the man who was expected to be the South African's strongest rival, Isaac Makwala, was withdrawn on the grounds that the gastroenteritis bug he had picked up was in the contagious phase.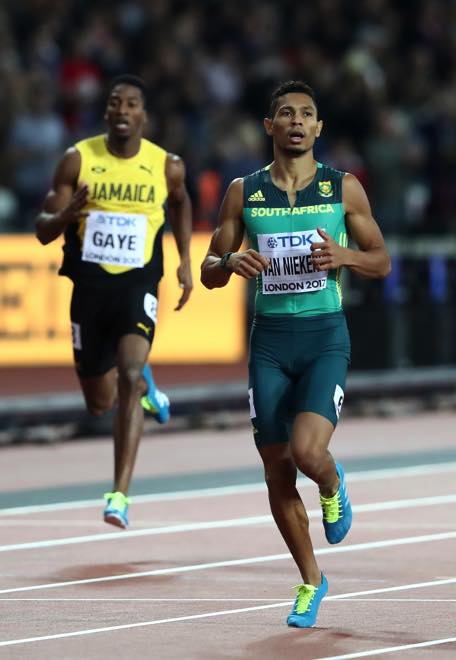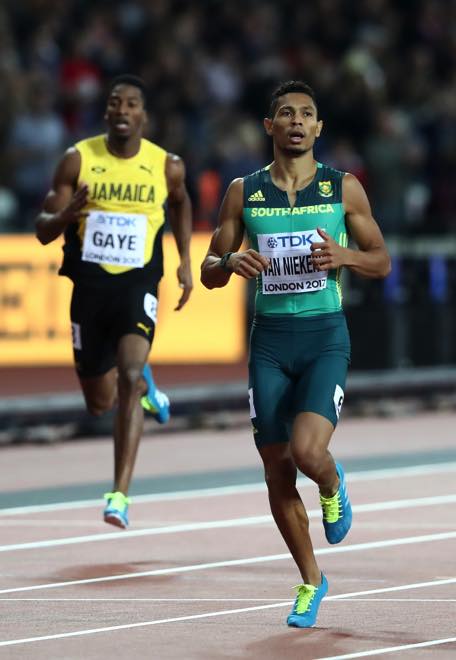 It's one thing to be a danger to your opposition because you're in great form, apparently, another because they might pick up the bug that you are carrying.
Not since Italy's Francesco Panetta in 1987 has anyone other than a Kenyan-born athlete won the 3000 metres steeplechase. This was held to be under grave threat in London. American Evan Jager, edging closer to the Kenyans year by year, was the fastest man in the world coming into the meeting.
Kenya, by contrast, was in comparative disarray. Defending champion Ezekiel Kemboi had planned retirement after Rio, but abruptly changed his mind after a harsh DQ decision there deprived him of yet another medal. He was not in great form, using his champion's wildcard to gain entry. Another veteran performer, Brimin Kipruto, got to London but was run out in the heats.
Jairus Birech was struggling for form, which left just the most consistent performer of recent seasons, Conselsus Kipruto, alone of the four to carry the load. But he had experienced recent problems, too, with an ankle injury. Crucially, he had arrived in London insisting he was fit and ready to run himself ragged to prevent a non-Kenyan victory. Some didn't listen, it seems, of which more a little later.
After a pedestrian first 1000 metres at 8:35-pace, Jager pushed hard through the middle laps, a strange tactic for one who has been noted for great finishing speed in recent races. With two laps to go, only Kipruto, Kemboi and one of 2017's finds, Soufianne Elbakkali, remained in touch with Jager. Kemboi almost immediately dropped off the pace.
At the bell, Jager led but was visibly tiring. Kipruto went for it down the back and forged a mini-break at the hurdle before the water-jump. Jager continued to fight, but Elbakkali was becoming the bigger threat. Kipruto sprinted hard off the final bend, cleared the final hurdle cleanly and was able to put a hand to his ear as if to say: "why didn't you listen to me."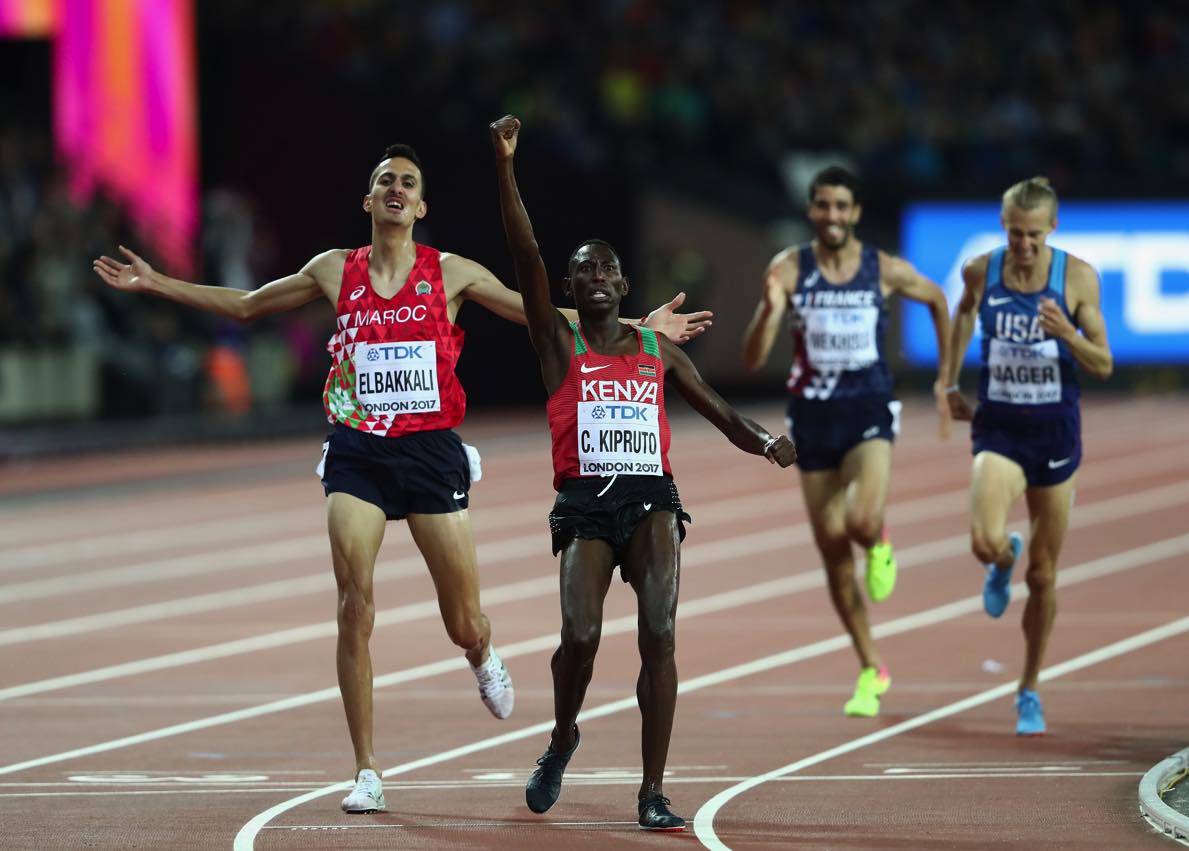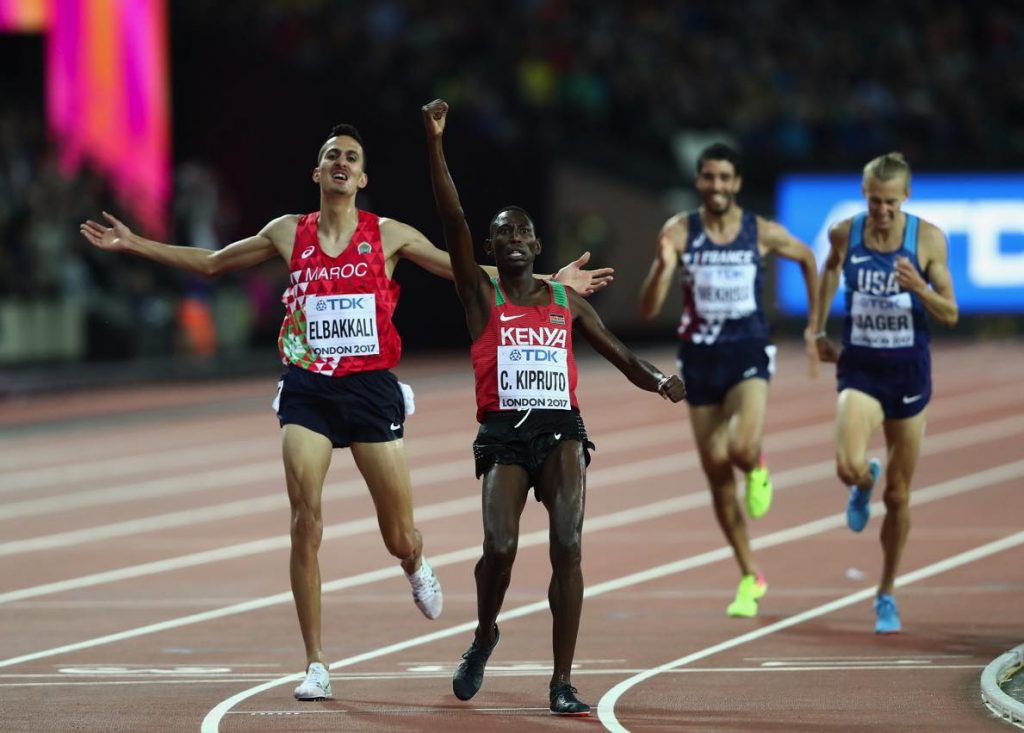 Why indeed. Another steeple, another Kenyan victory. The unthinkable averted, at least for another two years.
Not so in the 800 metres. Kenyan chances had diminished by the hour in the final run-up to the championships. David Rudisha unable to defend his title, Michael Saruni unable to get into the country, world leader Emmanuel Korir and Diamond League champion Ferguson Rotich run out in the semis.
That left just Kipyegon Bett, who had impressed here, at least. His determination was evident when he pushed across Pierre-Ambrose Bosse to get to the inside at the end of the back-straight first time around. Bett and Canada's Brandon McBride led at the bell in just under 51, but down the back Bosse surged back into contention, taking the lead at the 200, while Adam Kszczot was making ground from the back. Nijel Amos was there, but never really looked the winner.
Ultimately, Kszczot caught all but one. Bosse burst clear off the bend and defied all challengers to take the first world or Olympic men's 800 medal for France. Bett held on to the bronze, just holding off Britain's Kyle Langford. It was only moderately fast – 1:44.67 – but an event that had promised little delivered a thrilling contest.
"Am I dreaming," Bosse asked the on-field announcer. No, he was not.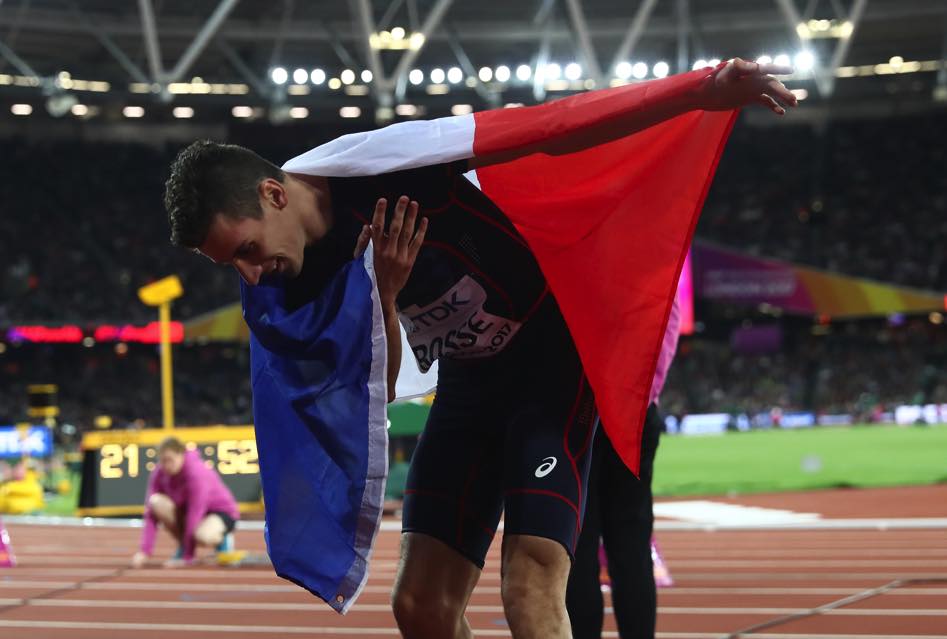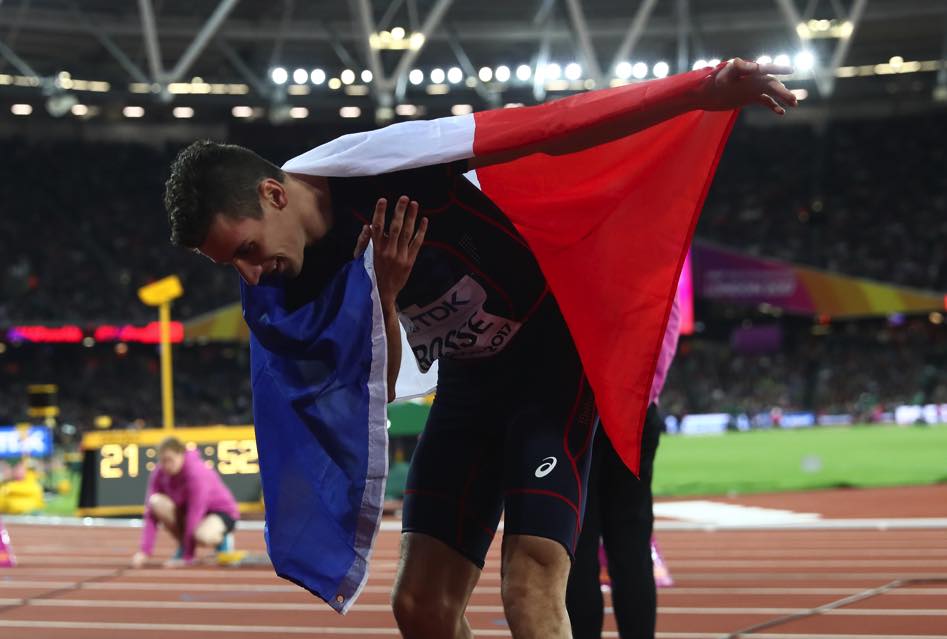 The pole vault followed similar lines, with Sam Kendricks clearing 5.95 but not knowing he had won until Renaud Lavillenie, realising clearing that height would not give him victory, used his one remaining jump at 6.01. He didn't get it, and so remains without a world championships gold medal, having to settle for third as he was also behind Poland's Piotr Lisek on countback.
The one women's final on the night was the javelin. Although it was as close as many thought it would be – Barbora Spotakova defeating China's Li Lingwei, 66.76 to 66.25, the distances thrown were moderate. Spotakova and last year's surprise Olympic champion Sara Kolak had thrown beyond 68 metres this year and China's Lyu Huihui, who led qualifying with 67.59, was more than two metres down on that in the final, though that did bring her the bronze medal.