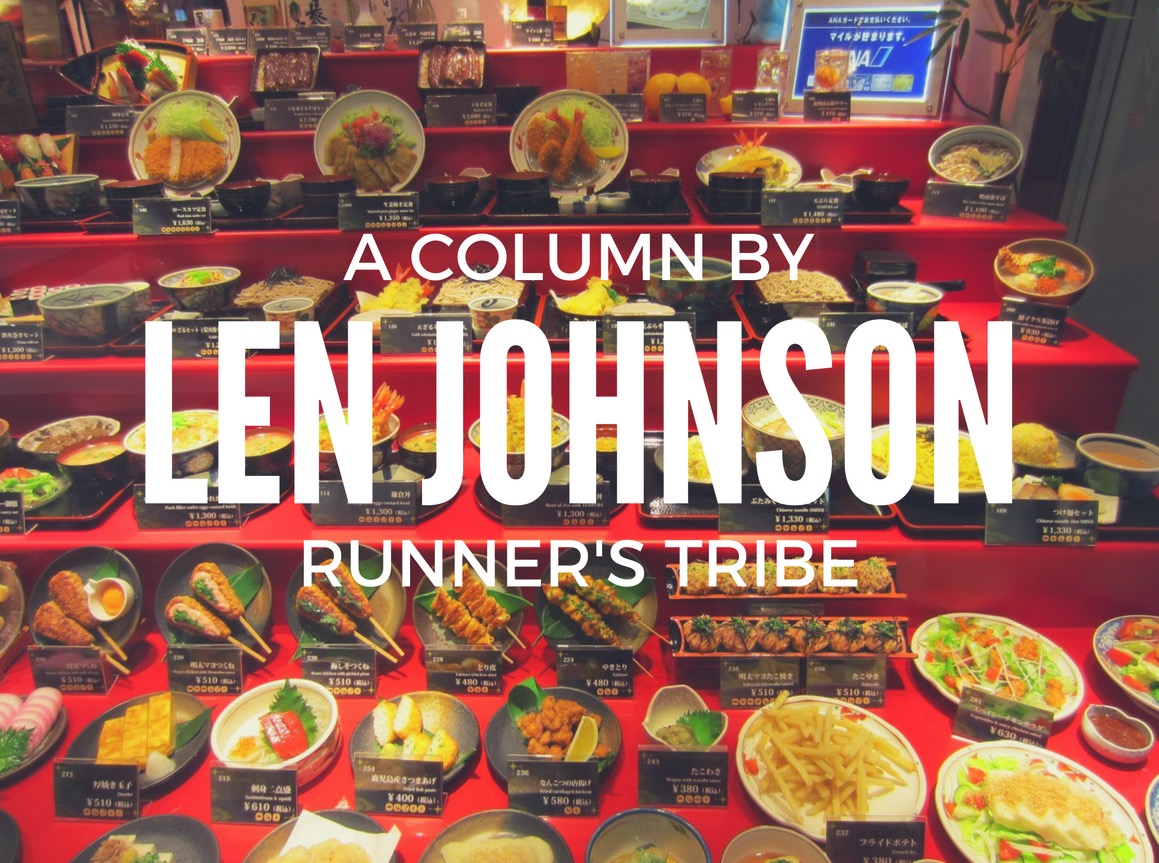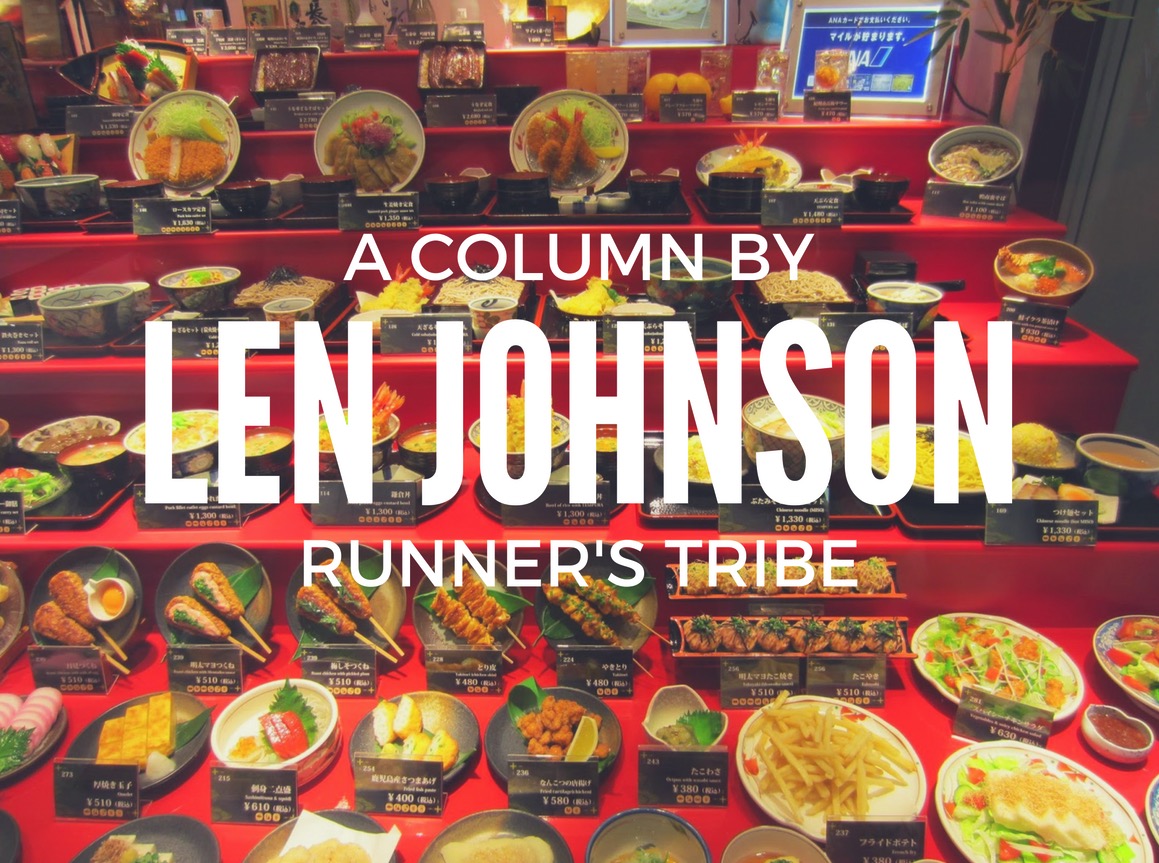 Looks Good Enough To Eat
My internet search engine (rhymes with poodle) regularly publishes doodles (also rhymes) commemorating various anniversaries. The import of these usually ranges from "I didn't know that", through "ho-hum", to "I didn't want to know that."
Occasionally, one strikes a chord and a resounding one was hit last Monday with the news that it was the 121st birthday of one Takizo Iwasaki.
Who's he, you ask. Well, I'll tell you who he is – as well as the pivotal role he played in my marathon personal best.
If you have ever visited Japan, or a Japanese restaurant, or possibly even a local Chinatown, you are probably familiar with Takizo Iwasaki's work. Iwasaki was a Japanese businessman whose Osaka-based company specialised in producing sampuru, the wax or plastic replicas you see in display cases outside restaurants of the meals available inside.
"Mind-blowingly realistic fake food," an article in the online magazine of the prestigious Smithsonian Institute describes sampuru (read here).
Sampuru, in turn, were the only means through which I was able to order dinner in Fukuoka, where I ran my marathon PB, and one and only sub-2:20, back in 1978. The equation is starkly simple: no sampuru = no carbs = hit wall = no 2:19.
QED, except it would not have been easily done, indeed would not have been done at all.
Iwasaki was born in 1895 and lived only to the age of 60. Had he been around when I ran my PB. I would have given him a hearty handshake and thank you.
I wasn't a naïve traveller in 1978. I had done the Australian rite-of-passage thing with an 18-month working holiday in London and Europe in 1974-74 and visited Montreal for the 1976 Olympics before going on to Europe again.
But my Asian experience was virtually nil, a couple of days stopover in Singapore en route to London in 1973. My Japanese was non-existent and even though they knew their marathon in Fukuoka, few people spoke English and very few of those few worked in restaurants.
So sampuru were the lifesaver then. Even better than an online translator, because you didn't even have to pronounce the word, just cajole the waiter/waitress outside and point to what you wanted. With due respect to Sofia Coppola, the great Bill Murray and Scarlett Johansson, there was not even the possibility of anything being Lost in Translation.
Given that the restaurants we frequented were in the upstairs section of a nearby arcade, a three-course dinner involved both a sharpening of mime skills and a stair workout – and a carbohydrate-rich meal usually based around one of the spaghetti bolognese-like dishes.
I went to Fukuoka with Chris Wardlaw that year and with Chris, Bill Scott and John Stanley the following year. Even putting the marathon to one side, it was an interesting trip. We arrived to find the new Narita airport in chaos – something we were sure the Japanese never experienced, due to an airport strike – something conservative politicians in Australia assured us the Japanese worker never did.
With much hassle, we eventually transferred to the domestic airport for an internal flight to Fukuoka. Once safely ensconced in the Nishtetsu Grand Hotel we bumped into other foreign runners in the lobby. Within an hour or so of arriving, I was off for a familiarisation run with Americans Bill Rodgers and Tom Fleming and English champion Trevor Wright. We ignore the Americans' well-meaning warning that "the traffic is crazy here," because to us it wasn't. Like Australia, they drive on the left in Japan.
Crazy traffic or not, it was just a short run to Ohori Park, the Fukuoka equivalent of The Tan, where you're an laps of the lake trying to keep ahead of local runners who all seemed intent on showing the visitors how fast they could go.
There were also three Soviet runners – Leonid Moseyev and Nikolai Penzin, first and second in the European championships, and a third man, Yuri Laptev, who we jokingly dubbed the KGB agent, but who now lives in Boston, runs the marathon every year and has remained a close friend of Rodgers – and two East Germans, Olympic champion Waldemar Cierpinski and Joachim Truppel.
Language, not Cold War politics, limited our exchanges with the eastern Europeans, but answering a knock on the door one night I found Cierpinski in the hotel corridor. In mime, not helped by sampuru this time, he asked whether I had any Australian coins. I passed over what I had and a few minutes later there was another knock – this time he was back with an east German singlet as a thank you. It's still somewhere in the house.
But it was food that was our biggest concern. We had brought a few essentials along, WeetBix, some biscuits, even some spaghetti. We had not worked out how we might cook the pasta, but thanks to sampuru – this was no problem.
The other revelation was トースト (tosuto), the delicious Japanese version of toast consisting of a thick slice of toasted bread smeared with jam or honey and then cut into thick squares. Sampuru were not needed for this delicacy as the Japanese pronunciation of tosuto was close enough to the English word for both parties to be understood.
But for the rest of it, Takizo Iwasaki deserves much of the credit. We might somehow have got by without his sampuru, but it would have meant as much energy expended in finding the food as was gained in consuming it.
So, happy birthday Iwasaki-san and thanks for your part in my PB.