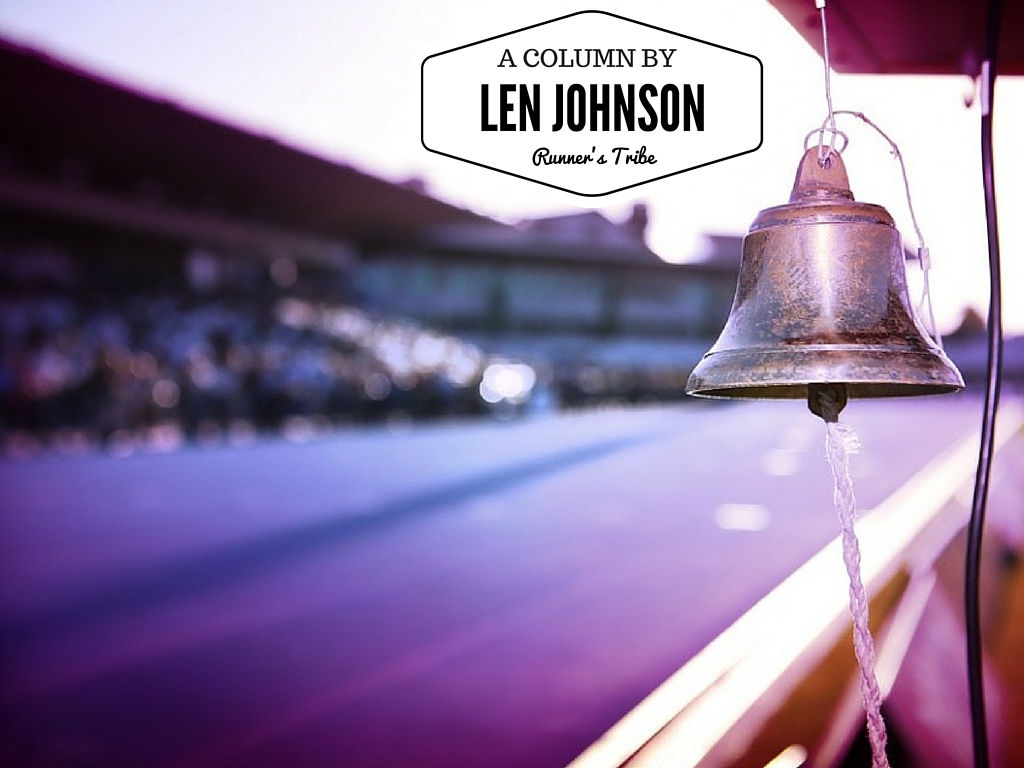 A Column By Len Johnson
When Linden Hall ran 4:01.78 for 1500 metres at the Prefontaine Classic last weekend, she leapt to third place on the Oceania all-time list.
Hall's fabulous performance was also good enough for third all-time Australian and third all-time Victorian.
Fair enough, you might reckon. The opposite of men's 1500, Australia has generally been stronger than New Zealand, her only Oceania peer, in the women's event ever since Jenny Orr made the final of the first Olympic women's 1500 in Munich in 1972.
Victoria has historically always been very strong at middle distances, too, so perhaps it is no surprise that the two women who have run faster than Hall represented the state.
Amazingly, Hall is also third on her club's all-time list. Third-fastest in Oceania, third-fastest in Australia, third-fastest in Victoria and third-fastest in her club. Now that's the sort of fate that recalls Merv Lincoln who, back in the 1950s, was successively the second-best miler in the world behind John Landy and Herb Elliott.
But Merv at least held the record at his club, Melbourne High School Old Boys; Hall runs 4:01.78 and the only two Australian women faster – Sarah Jamieson and Margaret Crowley (nee Leaney) – are both from her Athletics Essendon club.
Jamieson ran 4:00.93 in Stockholm in 2006, Crowley 4:01.34 in Oslo 10 years before that. So, Hall is third-fastest in the IAAF's biggest area, and not even her club's record-holder. It's enough to make you spit. Fortunately, Hall still has plenty of time to attack her club, state, national and area records.
The fastest three all being at the same club resonates with what I wrote some time back about men's 800 and the amazing number of athletes from St Kevin's College, in Melbourne, sitting atop the national all-time list. To recap, that number includes Alex Rowe, Peter Bourke, John Higham – and you can now add Luke Mathews to that list.
The thing I noted about the run of St Kevin's success at 800 was that there were no links between the athletes. There was no Lydiard, Clohessy or Bowerman at either the school or the past collegians' athletics club.
It is pretty much the same with Jamieson, Crowley and Hall.
Taking them chronologically, Marg Crowley was the local athlete who walked in. Marg Leaney, as she then was, joined the club with her sister Anne (Anne Cross) as a junior. The pair both went on to be Olympic, Commonwealth and world championships representatives.
Crowley was coached to her greatest success by Norm Osborne, perhaps best known for his work with 1980 Olympic 400 metres silver medallist Rick Mitchell and the strong St Stephen's Harriers club.
I was at the Bislett Games in Oslo in 1996 to see Crowley run her then national record 4:01.34 behind Sonia O'Sullivan and Kelly Holmes. It would be fair to say that the small Australian contingent was stunned, not so much by the time, but by how close Crowley was to these two great champions.
Crowley went on to run under two minutes for 800 metres in the Atlanta Olympic Games lead-up (ranked no.3 of the five Australian women to have gone sub-2) and finish fifth in the Olympic 1500 final.
Sarah Jamieson came to Essendon as one of three West Australians, the others her then boyfriend, now husband, Jai Thomas, and Mark Gorski. 'Jamo' was variously coached by Peter Fortune, Chris Wardlaw, Bruce Scriven and Ray Treacy – none of them Athletics Essendon coaches.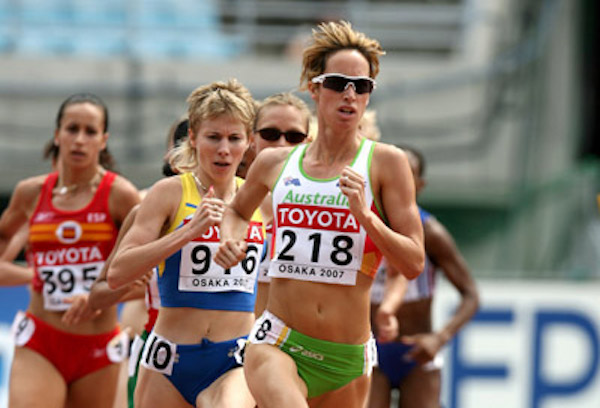 Jamieson ran her 4:00.93, still the Australian record, in Stockholm in 2006 behind Maryam Yusuf Jamal. Earlier that year she was the silver medallist in the Commonwealth 1500 on the Melbourne Cricket Ground behind England's Lisa Dobriskey and also fifth in the 5000 in 15:02.90 in one of her few serious attempts at the distance.
Ironically, the WA-born Jamieson, is one of the few links between Australia's three fastest 1500 runners. Jamieson was still active at the club when Linden Hall arrived as a junior and coached Hall for 18 months or so before moving back to her home state in 2011. Initially, Hall had been guided by Athletics Essendon club coach, Gregor Gorjrzewski.
When Thomas and Jamieson moved back to WA, Jamieson suggested two possibilities for Hall – a scholarship at Florida State University or moving to Scriven.
Hall took up the Florida option, improving from 4:23 to 4:10, and third in an NCAA final, in the US college system and now coming home to go all the way to 4:01 with Scriven as coach. Coincidentally or otherwise, Hall's two breakthrough runs have been in the US, first a 4:04.47 win in the Payton Jordan meeting and then her run in Eugene.
Hall has one other family link at Athletics Essendon. Her grand-father's cousin is Ken Hall, one of Australia's top middle-distance runners in the 1970s and early 1980s.
It looks like Linden Hall will have more luck with Olympic selection than Ken.
Ken Hall had a mile PB of 3:55.2, run in finishing second to John Walker in the Kiwi's historic sub-3:50 world record, and set his 1500 PB of 3:36.6 en route. Despite that, he was selected for two Olympics teams, 1976 and 1980, but cut both times by the Australian Olympic Committee's justification panel, which second-guessed all selections in those bad old days.
Fortunately, Linden Hall's 4:01.78 means she is extremely unlikely to suffer from any family selection curse. She has almost certainly exhausted all her bad luck in missing out on her club record – for now.