A Column By Len Johnson – Runner's Tribe
Athletics is a broad church – unlike the Liberal Party, which only thinks it is.
As Exhibit A, consider the Lausanne Diamond League meeting. Not only did we have athletes of all shapes and sizes competing in all disciplines from Olympic shot put champion Ryan Crouser to middle-distance champion Genzebe Dibaba.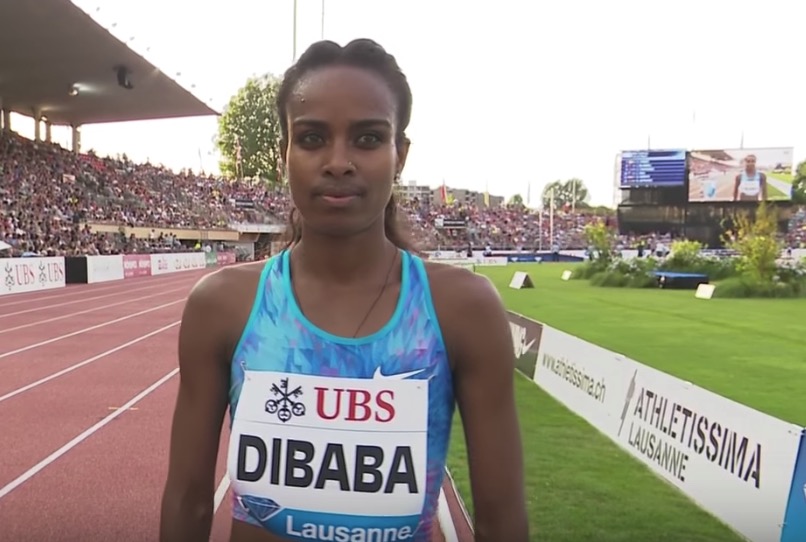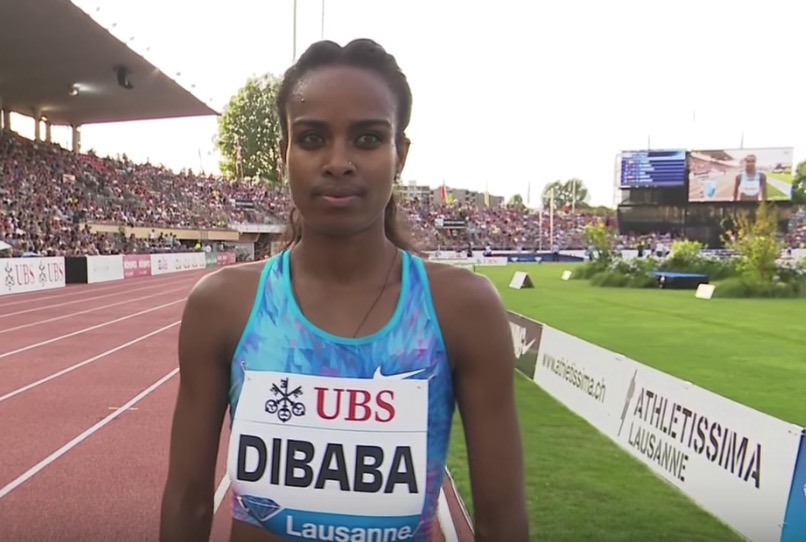 It also had athletes of all ages, from the precociously talented teenager to oldsters who refuse to go gentle into the night, raging, instead, against the dying of the light.
Of course, Dylan Thomas was referring to your actual mortality when he wrote his oft-quoted poem, while we are talking about your athletic mortality, which is a quite different thing, even if the passing is one-way traffic in both cases.
But at roughly the same time as 17-year-old Selemon Barega dashed off the final bend in the 5000, side-by-side with Muktar Edris, shocking us with his sudden emergence into sub-13 territory, 38-year-old Ruth Beitia was trying to stay alive in the high jump.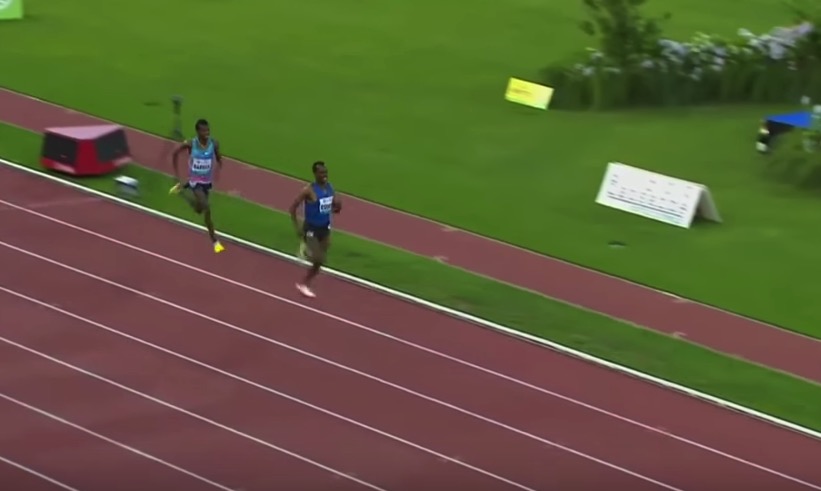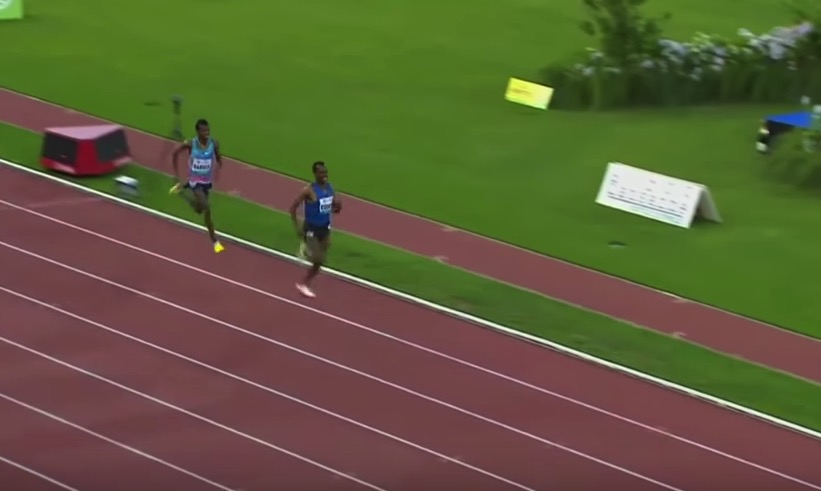 And when 35-year-old Justin Gatlin was ekeing out a narrow, sub-10 victory in the 100 metres, another 17-year-old, Armand Duplantis, was competing against Sam Kendricks and Renaud Lavillenie in the pole vault.
Beitia is the epitome of longevity, Barega could be a poster child for 'where-did-he/she-come-from' youth.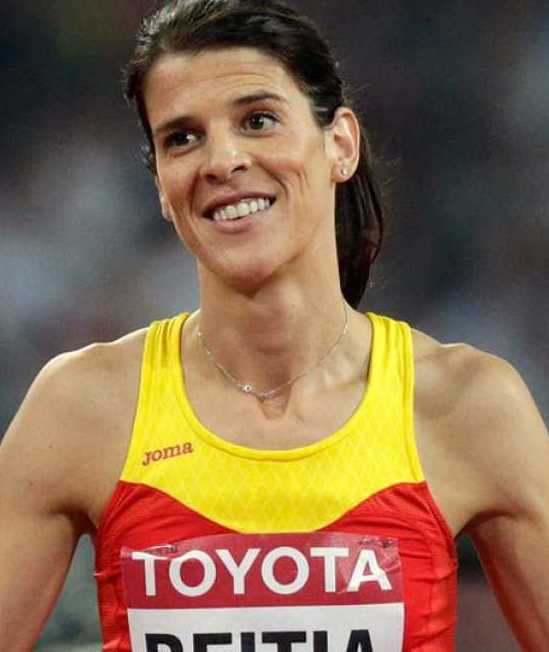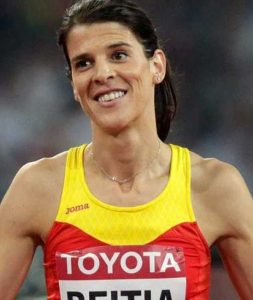 Beitia first competed at a world junior championships back in 1998, but it took another 21 major championships – Olympics, world and world indoor – before she won her first gold medal at the Rio Olympic Games (and another five appearances in the old IAAF World Athletics Final).
She has been a Phys. Ed. teacher and is a member of the parliament of the Cantabria region based around her Spanish hometown of Santander.
Looking down the list of Beitia's championship performances you see that most of her best achievements have come from 2012 onwards. She has a best of 2.02 metres from 2007, but first cleared 2.00 at championships level in the London Olympic final. She finished fourth, retired, then almost immediately changed her mind in favour of pursuing the gold medal she ultimately won.
Barega is a runner – or that's about all we know of him so far. But he has some background. Last year he won the 5000 at the world U20 championships. Earlier this year, he won the famous Cinque Mulini cross-country in San Vittore Olona, just outside Milan. That was just two days after his seventeenth birthday.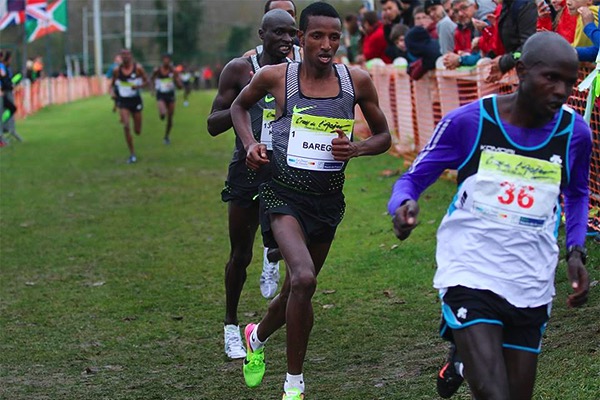 Age is a bit of a theme in athletics this year. Closer to the Beitia end of the spectrum, we have great champions in Usain Bolt, David Rudisha (okay, he's only 28, but the 800 is a young person's event), Mo Farah and Allyson Felix trying to extend their era of dominance by one more year.
Meanwhile, a handful of precocious youngsters have emerged at the lower end of the age-scale. There's Barega, merely the latest in a long line of young African distance runners.
Kenny Moore wrote of Juma Ikangaa's surprise performance in the Brisbane 1982 Commonwealth Games marathon how the finest runners emerged out of Africa "unannounced, astonishing in their sudden completeness."
That is not quite as true in this age of talent spotting, shoe company-funded training camps and the like as it was in 1982, but Barega revives the tradition. Like Hagos Gebrhiwet, who emerged with a win in the 5000 at the Shanghai DL in 2012 and went on to run in the Olympic final, Barega has jumped from nowhere to contender in one big race. His 12:55.58, metres behind Edris's 12:55.23, rockets him into world championships consideration (if he is selected).
Armand 'Mondo' Duplantis will not be in London, not as a competitor, anyway. But the teenage son of Swedish heptathlete Helena Hedlund and US vaulter Greg Duplantis finished third in last year's world U20 championships before improving to 5.90 – not an April Fools' Day joke – on 1 April this year. He competed at the Pre Classic and now, Lausanne.
Jakob Ingebritsen, at 16, youngest of the three brothers of the same name, has also made a huge impact this year with sub-4 miles first in Eugene and then 'at home' in Oslo where the traditional Dream Mile was turned into an U20 event this year.
Among the young challengers breaking through in women's middle and long-distances are Kenya's Celliphne Chespol, who has set a world U20 record in the steeple, Germany's Konstanze Klosterhalfen and Ethiopian pair Letesenbet Gidey and Gudaf Tsegay.
Not all these youngsters will make an impact in London, where the headlines are still sure to focus on the likes of Bolt, Farah, Rudisha and Felix. Nor do great deeds as a teen automatically lead to even greater ones as a senior athlete. Some may have to wait as long as Ruth Beitia to make it to the pinnacle; others, most in all probability, will not get there.
But it will be fun watching them on the journey.
End
About the Author-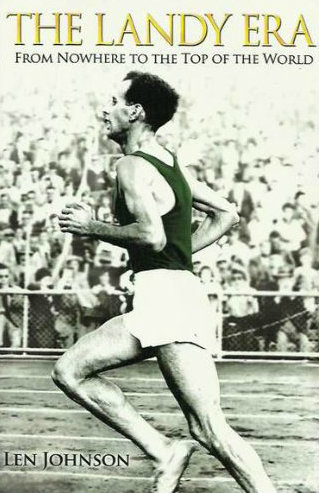 Len Johnson wrote for The Melbourne Age as an athletics writer for over 20 years, covering five Olympics, 10 world championships, and five Commonwealth Games.
He has been the long-time lead columnist on RT and is one of the world's most respected athletic writers.
He is also a former national class distance runner (2.19.32 marathon) and trained with Chris Wardlaw and Robert de Castella among other running legends. He is the author of The Landy Era.