By Len Johnson
I never had a record-breaking career, but early in my record-buying career I acquired a disc recorded by British comedian, Peter Sellers.
One track tells the tale of a pre-teen pop music phenomenon whose 15 minutes of fame had clearly come and was going fast. Our popster, despairing he hasn't had a chart-topper for all of three weeks, ends the track I'm So Ashamed with a sobbing plea: "Please Buy This Record."
It's not a bad metaphor for sport in 2020. The devastating impact of Covid19 was felt early and has endured throughout. By the end of March the Tokyo Olympic Games had been postponed. We are assured that the Games will go ahead same time next year, yet we were assured they would go ahead this year until they didn't.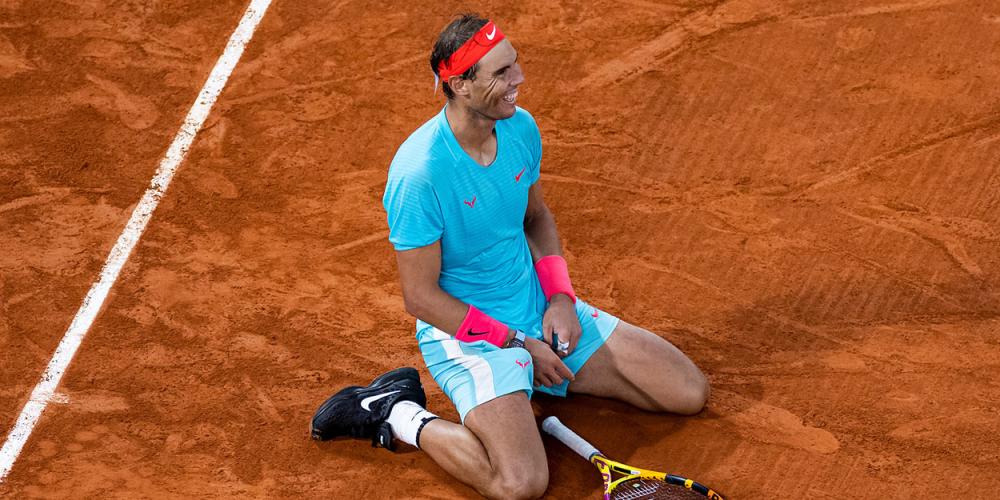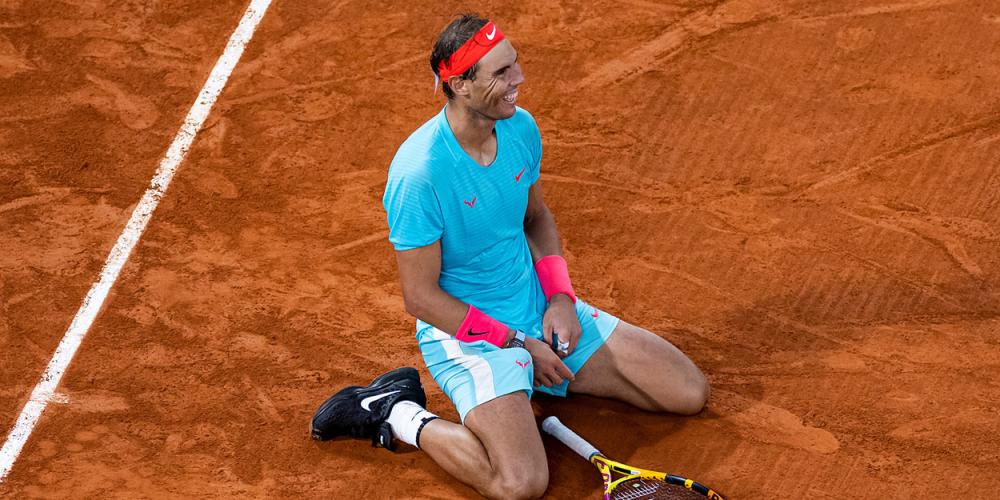 The French Open, Wimbledon and the US Open – to go in their usual calendar order – were
postponed, cancelled and postponed, respectively, before the US and the French were played pretty well back-to-back in September-October. About the only show of normalcy was that Rafael Nadal won the men's title at the French and Naomi Osaka continued her rise in winning the US women's title.
At the elite football level – the world game – there was no unity. Some leagues – the French and Dutch, for example – were called at the point they had reached; others, Germany's Bundesliga, England's Premier League, completed their seasons after a months-long interruption, before rolling straight into the 2020-21 season, compromising not one, but two seasons.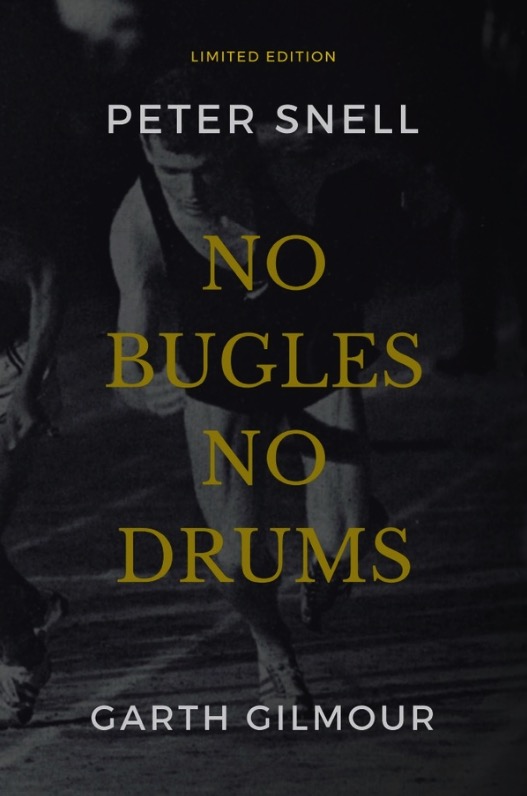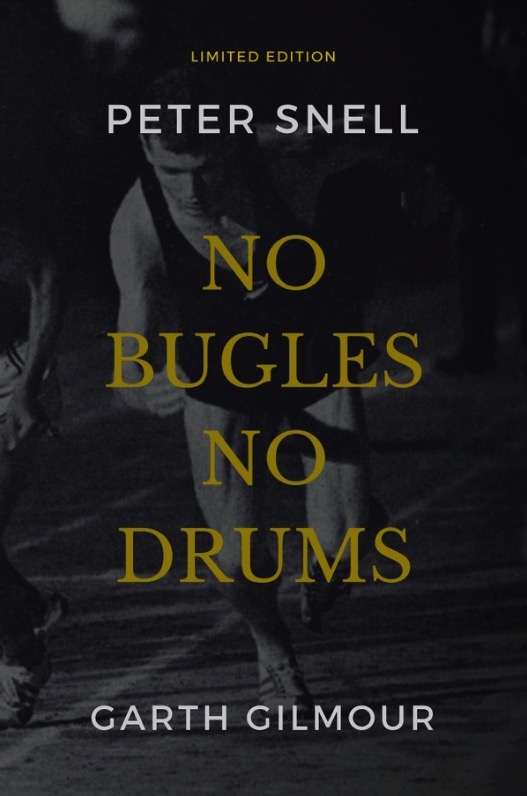 Athletics suffered as severely as any sport. The Olympics, the showcase for the once-every-four years spectator, didn't happen. The world championships, world cross-country and world indoors have all moved back one year.
The world half-marathon championships has survived the carnage, and took place this weekend (17 October) in Gydnia, Poland. 27-year-old Peres Jepchirchir claimed her second global title at the World Athletics Half Marathon Championships, Gdynia 2020. She clocked an astounding 1:05:16 in cold and windy conditions. Her time – a new world record (pending ratification) in a women-only race….
In the men's, it was race 19-year-old Ugandan Jacob Kiplimo and not Joshua Cheptegei who stole the race – his first global title at senior level…. The race splits were: First 5km (14:20), 10km (28:23), 15km (42:17), last 5km (13:37)…
1 Jacob KIPLIMO UGAUGA 58:49
2 Kibiwott KANDIE KENKEN 58:54
3 Amedework WALELEGN ETHETH 59:08
Major marathons felt the pain. Tokyo snuck in before the worst of it, but was elite-only. London went ahead a couple of weeks back on a 19-lap 'bio-secure loop' around St James's Park. Eliud Kipchoge got dizzy – well, an ear-ache, anyway – and lost for the first time in seven years; Kenenisa Bekele was a withdrawal before the race.
World record holder Brigid Kosgei gave the women's race credibility, but we will have to wait and see whether men's winner Shura Kitata is a 'big thing' or whether he just handled the course and conditions on the day better than anyone else. It's a pity it wasn't the Olympics, because that is exactly the sort of thing the gold medallist usually does.
The traditional summer season was nowhere to be found. Diamond Leagues ranged from the impossible – Oslo's went under the title of The Impossible Games, to the implausible – Lausanne's comprised solely of street pole vaults, albeit the men's version saw Mondo Duplantis over 6.07 and Same Kendricks 6.02.
Zurich's Inspiration Games were over multiple venues, hardly anything of significance at the fabled Letzigrund; Brussel's Van Damme Memorial was the festival of the low-hanging fruit as Mo Farah and Sifan Hassan chased very catchable world records for the 1-hour run.
Good luck to them, too, but these were very much in the 'please buy this record' category.
Monaco, Stockholm, Rome and Doha managed to stage credible meetings. So, too, at the
Continental Tour level, did Ostrava, Berlin, Zagreb and Nairobi, among others.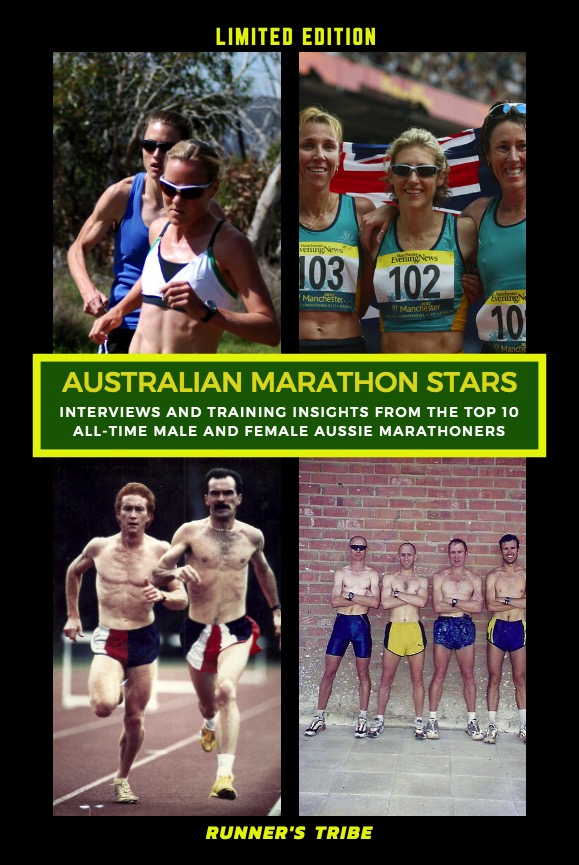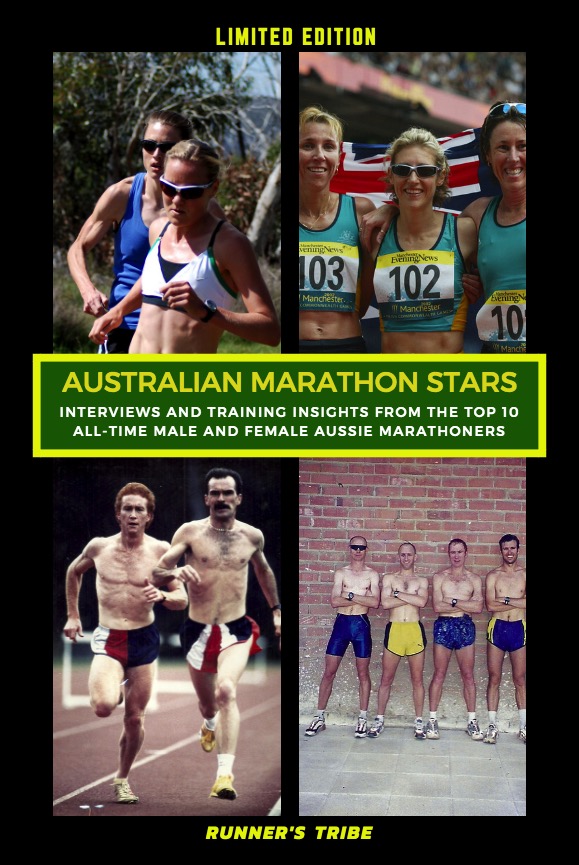 First thing to be said about all of this is that we should be grateful we got any meaningful
competition at all in this terrible year. It's cliché, but true to observe there were much more
important things to worry about. Life and death, for instance.
Despite the restrictions, there were some amazing performances. Duplantis added the outdoor world record in the pole vault to his indoor, and overall, world records. He is the first man since Sergey Bubka to have jumped higher than anyone else, indoors and out. Shelly-Ann Fraser-Pryce and her Jamaican teammate Elaine Thompson were in excellent form in the sprints. In the 400 hurdles, Karsten Warholm continued to be the most consistent athlete on the planet, his best – 46.87 – coming within 0.09 of Kevin Young's world record set back in 1992.
Australians got in on the record-breaking, too. Stewart McSweyn was irrepressible, setting national records at 1500 and 3000 metres, the latter taking down Craig Mottram's previous mark. If you can inch closer to something measured in metres event, Jessica Hull did so in moving the women's 1500 mark ever closer to four minutes with a 4:00.42 in Berlin. She also broke the 5000 metres record in Monaco.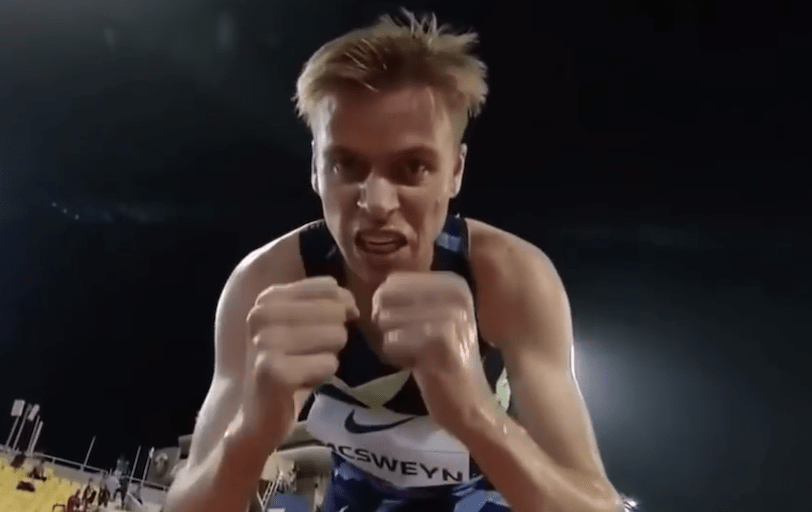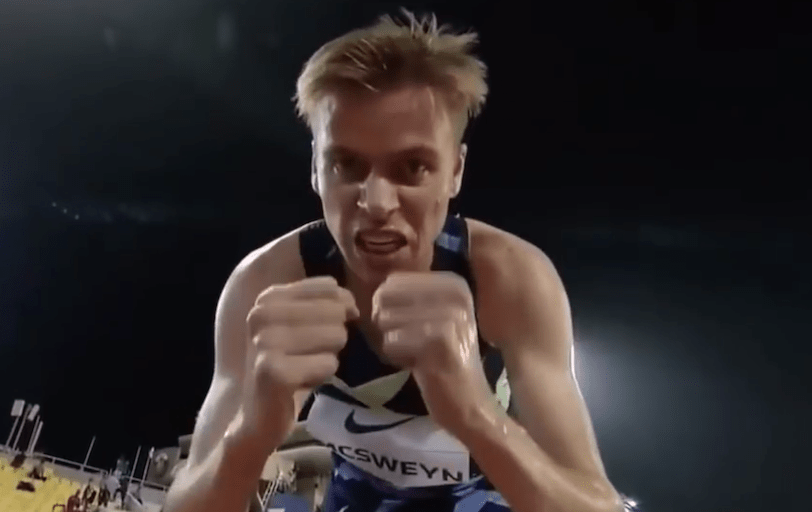 There were negatives, too, although such judgements are a matter of opinion. Under the never- waste-a-crisis rule, what appeared to be gimmicky innovations in a season struggling for substance and attention – pacing lights, last-round jump-offs, rules of competition tweaks – turned out, in fact, to be someone's idea of needed change.
The jump-off concept in the horizontal jumps is a case in point. The problem with the field events is the patience required to watch, much less follow, them right through. So why not reduce the first three jumps to a contest for top three and decide first, second and third on last jump only.
Here's why: as calculated by British journalist/statistician Mel Watman, it would have made
significant difference to Olympic results. Australians Gary Honey (1984) and Mitchell Watt (2012) would be gold, not silver, medallists; the legendary Carl Lewis, winner of the long jump at four successive Olympics, would not only have lost the 1984 gold to Honey, but would not have won any of his other three either.
Here's another hypothetical. Remember the Rio 2016 men's pole vault in Rio when IOC/IAAF officials reacted with great sensitivity to the crowd's barracking of Renaud Lavillenie as he fought out the pole vault with hometown hero Thiago Braz.
Let's say that had been the long jump. Braz has the best three jumps of the competition – 8.30, 8.25 and 8.20. He is joined in the final round by Lavillenie and Sam Kendricks. Now, Kendricks does 8.10, Laveillenie 8.08 and Braz 8.05, going from first to third under the intensely partisan eyes of 80,000 passionate locals.
Does anyone seriously imagine the Olympic stadium would still be standing?
Which brings us to the distance track world records. Declaration straight up: I loved watching Joshua Cheptegei break the 5000 record in Monaco and then he and Letensebet Gidey smash the 10,000 world records in Valencia.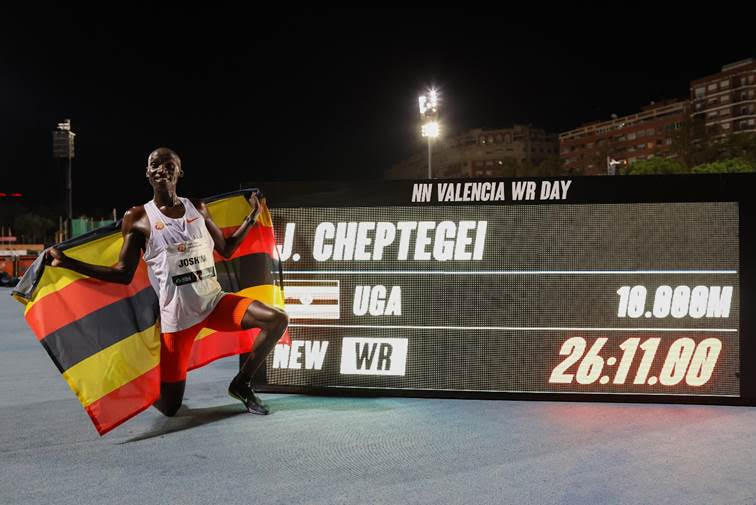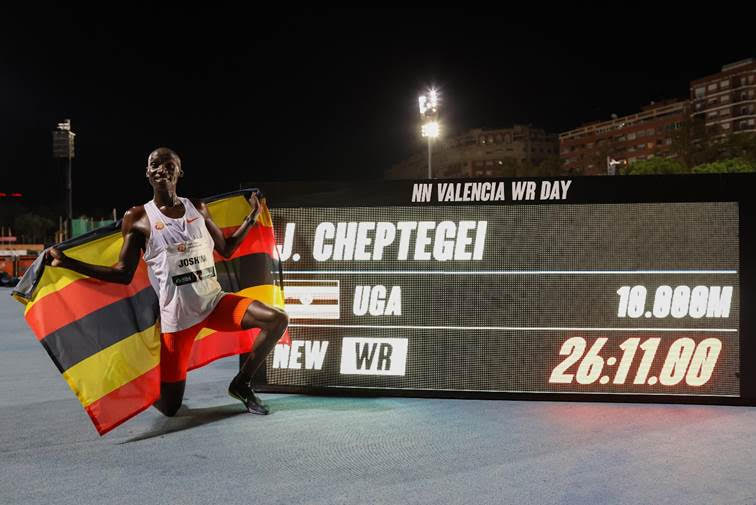 That shouldn't make us ignore the fact that both had the benefit of user-friendly pacing and no opposition in what were essentially time trials. Nicholas Kimeli, who paced Cheptegei through 13 laps, had just broken 27 minutes for 10,000 himself and run the fastest-ever 5000 at high altitude.
Beatrice Chepkoech, world record holder in the steeple, took Gidey through 3000 in 8:31.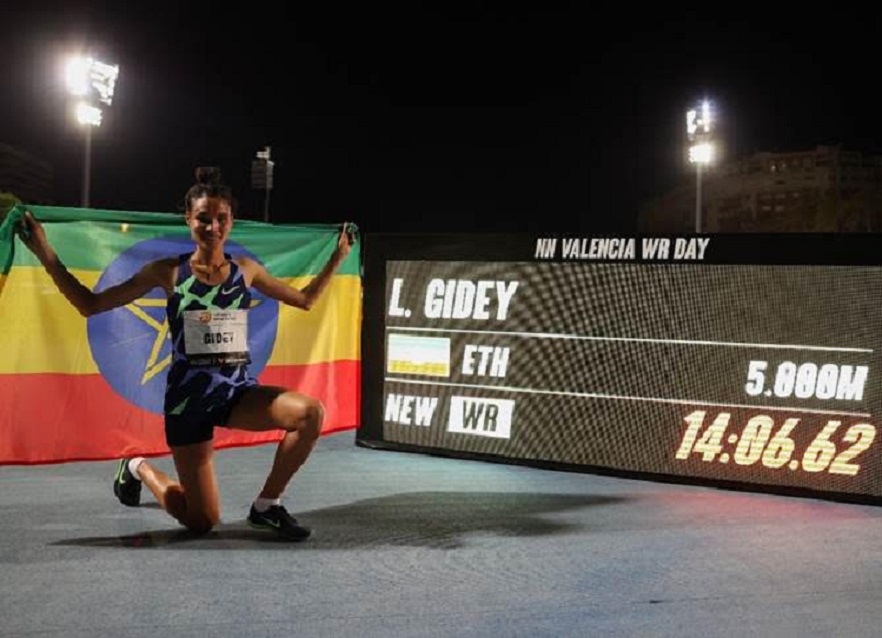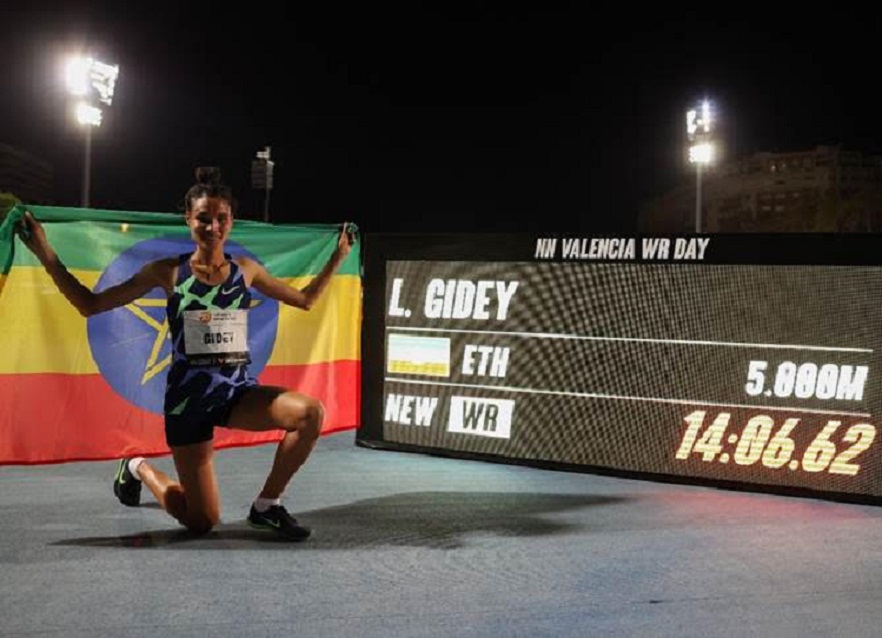 You don't get that quality of pacer these days unless you're in the same management group. And Kimeli and Chepkoech, then Cheptegei and Gidey enjoyed whatever advantage there was from the pacing lights.
Please buy this record indeed. That said, we might in a year when fans of all sports are surviving on starvation rations. But if this is the future of record attempts, don't be shocked if as many opt out as tune in.