So, what's the deal with the 800 metres?
No, not channelling Seinfeld, just wondering about the current state of Australian 800-meter running.
To some extent, a large extent, it's the same deal as always. Gun goes BANG! Runners go FAST! Winner is the one who slows up the least* as everyone slows up along the final straight. Other than the fact that David Rudisha won, that is precisely what Luke Mathews demonstrated so well last weekend at the Melbourne Track Classic.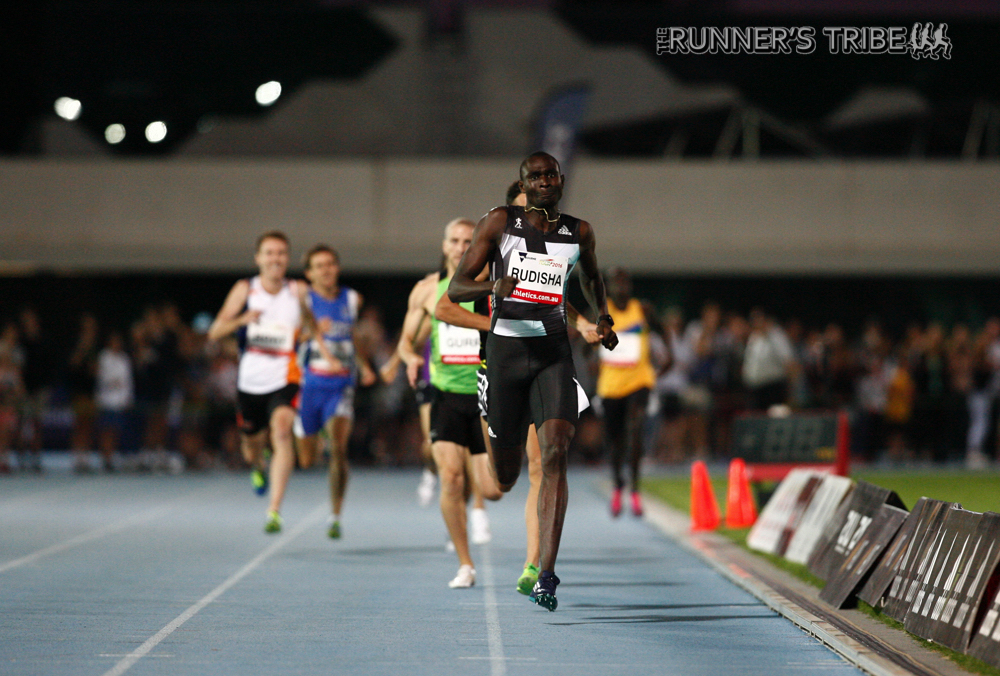 No, the deal I am talking about with Australian 800 running is the one that has us staring at outcomes which barely seemed possible just a year or so ago.
Namely, for the men, the deal which sees Alexander Rowe equal Ralph Doubell's Australian record, a record which had stood for 46 years, less than two years ago and now be facing an uphill battle to make the Rio Olympic team.
On the women's side, it is the deal which sees just five under 2:05 so far in 2016, compared with 11 just two years ago, and six of those 11 faster than the fastest woman so far in 2016.
What's the deal with that?
The men's situation is more puzzling still. Rowe ran his 1:44.40 in Monaco just before the Glasgow 2014 Commonwealth Games. He was then forced out of the Games with a hamstring injury sustained only days before the track and field competition began.
No such problems for Jeff Riseley, who has run more sub-1:45 800s than any other Oceania athlete. Riseley finished fifth in both the 800 and 1500 in Glasgow, then ran a confident heat at the Beijing world championships to advance to a semi-final appointment with D.Rudisha.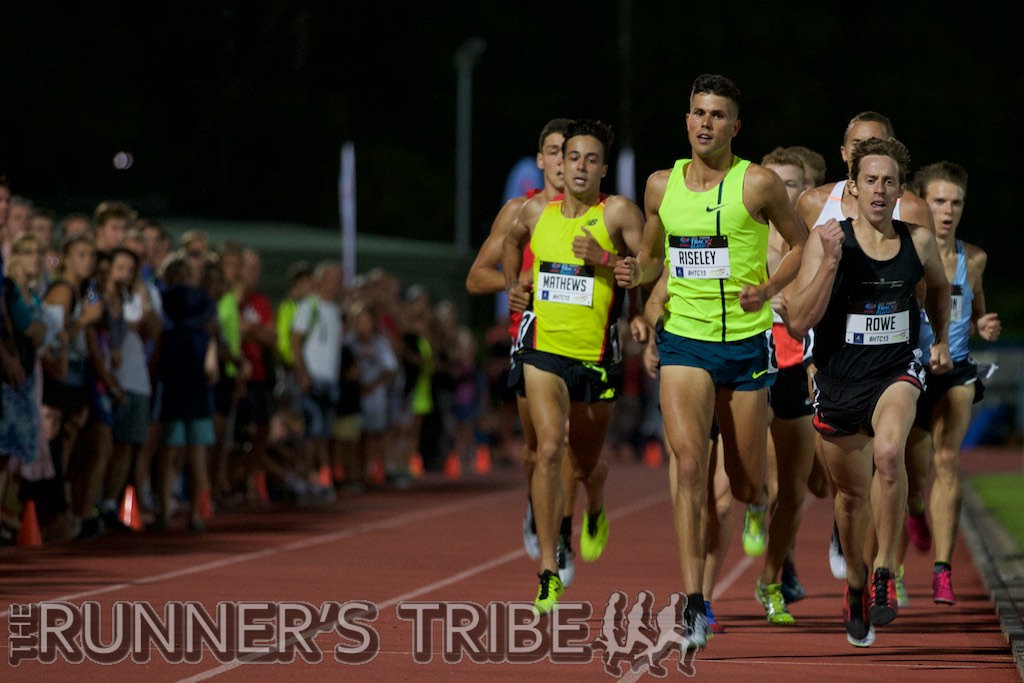 Then the curse struck. A plantar fascia injury forced Riseley to scratch from the semi and he has not raced since.
Still, Riseley is healthy again and does have an Olympic qualifier. So, too, does Joshua Ralph, who ran 1:45.79 in Belgium last August but has likewise been restricted by injury to just one 400 and two 800 (Melbourne and Perth) races this year. Ralph and Rowe were fourth and fifth behind Rudisha and Mathews in Melbourne. Riseley did not run.
All of which leaves Rowe, now the fastest Australian for 48 years, staring down the barrel of missing out on Rio. Ironically, Rowe pulled out of last year's world championships team (probably wisely) when he found it impossible to juggle the demands of his medical studies with training at a high level. Now he finds himself behind Mathews and James Gurr (a near-qualifier of 1:46.09 in Melbourne) on current form and, unlike Riseley and Ralph, still having to achieve the 1:46.00 qualifying mark.
Rowe raced again in Perth and still has time to turn the situation around. He looked better, moving up to Rudisha's shoulder at the bell and remaining there or thereabouts into the final straight. Then he faded badly to finish sixth in 1:49.06. Good 600, okay 700, but still needs to find the last 100.
Even taking the optimistic interpretation of Rowe's run (which I am inclined to do), where he sits now with regard to Olympic selection is a comprehensive turnaround in fortunes from Monaco 2014.
It will be fascinating to see how the battle for 800 places plays out at the nationals and in the few months between then and the cut-off date for Rio qualifying.
Turning to the women's event, there has been a marked drop off in both the quantity and quality of performances so far in 2016 as against both the most recent Olympic year (2012) and two years ago.
Using 2:05 as the benchmark, so far this year we have only five under that mark, compared with nine in 2012 and an even more impressive 11 in 2014.
Of course, that is comparing a partial year to a full year, but even taking the Australian season only we had eight women sub-2:05 in 2012 and nine in 2014, against five so far in 2016. Moreover, the fastest time in 2016 is Anneliese Rubie's 2:02.52; three ran faster than that in 2012 and six in 2014.
No woman broke 2:02 in 2015 and no-one so far has done so in 2016. Five went sub-2:02 in 2014.
There has been some attrition, for sure. Kelly Hetherington continues to battle health issues, Abbey de la Motte, who rose to prominence last year, has been sidelined through injury; 1500 specialists Zoe Buckman and Kaila McKnight buttressed the list in both 2012 (Buckman) and 2014 (both).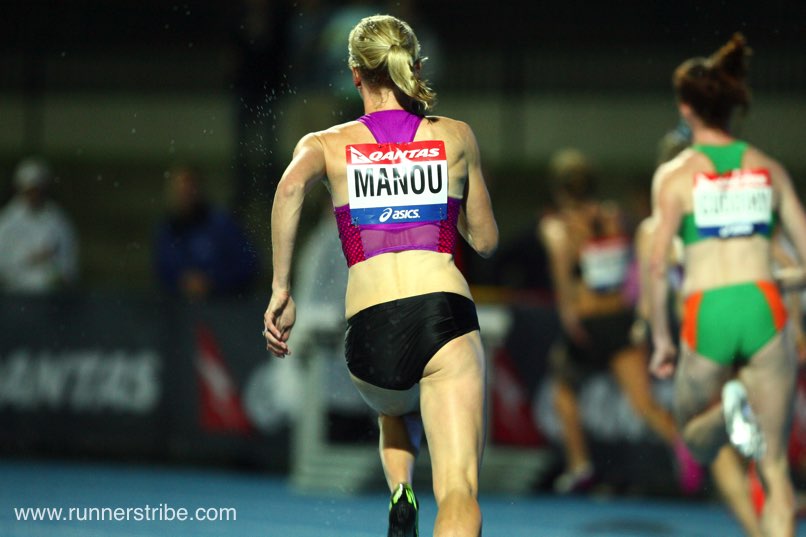 Tamsyn Manou, who turns 37 in July, could start favourite to win the national title (if she runs), an amazing turn of events. And if she does run, and gets a sniff of a win, Tamsyn will be very hard to beat indeed.
Given the depth as recently as 2014, this year's women's list takes on something of a surreal air. Selma Kajan's win in Perth took her to the top with 2:02.26. then comes Rubie, 2:02.52, Lora Storey, with her 'pb' 2:02.68 behind Kajan in Perth, then Manou and 1500 specialist Jenny Blundell. No-one else sub-2:05.
Whatever the deal is with the 800 right now, we're running out of time to cut a better one.
* The odd even-pace runner excepted. Hello, Dave Wottle; hello, Yuriy Borzakovskiy