The day I beat Yifter
A Column By Len Johnson – Runner's Tribe
The time I beat Miruts Yifter I wasn't foolish enough to let it come down to a kick. I passed him mid-race.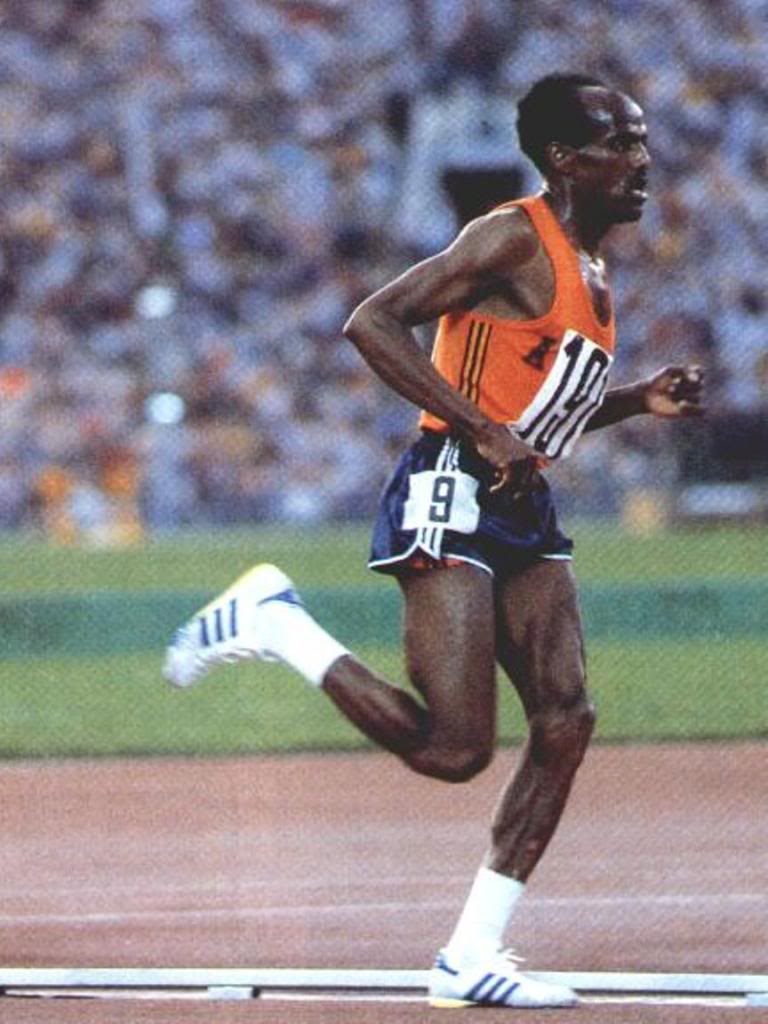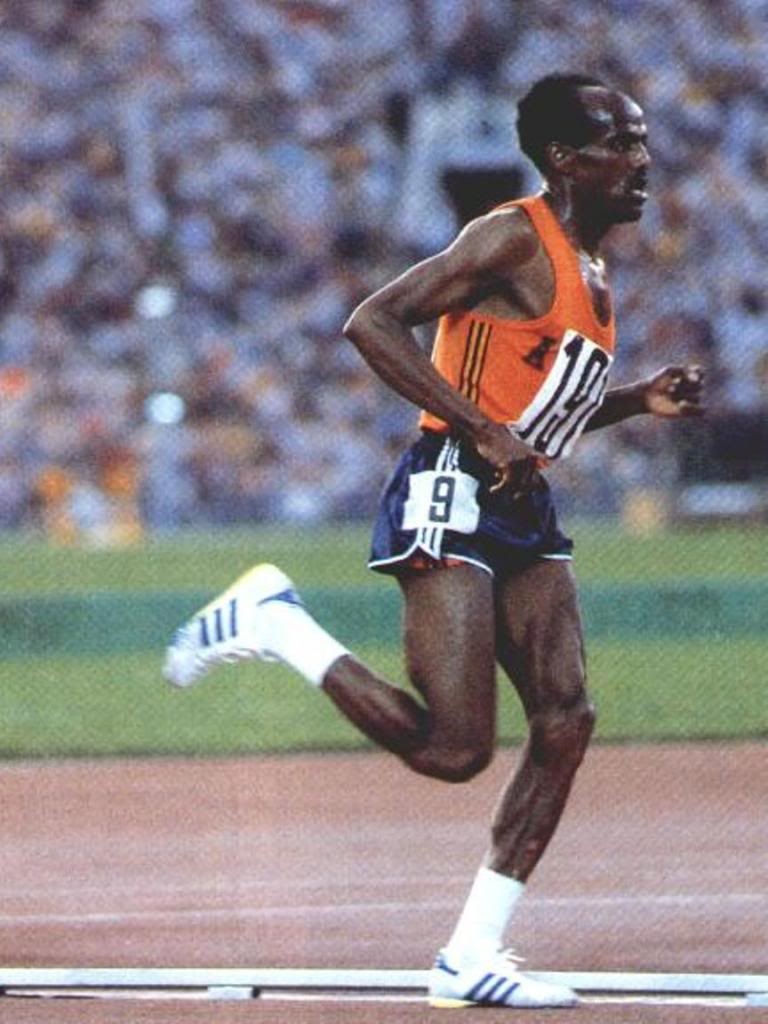 He was walking, which detracts, but only a little, from the fact that I can boast an unbeaten record over two 1980 Olympic distance champions. It's one race, one win against Yifter, the man whose potent kick earned him the nickname Yifter the Shifter, and two wins from two marathons against 1976 and 1980 Olympic marathon champion Waldemar Cierpinski.
Clearly, I suffered from poor race selection. If I had picked the Montreal and Moscow Olympics for those wins, I would have had four Olympic gold medals and emulated Emil Zatopek's memorable Helsinki Olympic distance treble.
Miruts Yifter died, just a few days before Christmas, in hospital in Toronto where he spent his final years. He had been hospitalised for some time with respiratory ailments. His death was prematurely reported a couple of weeks earlier; even in the manner of his passing Miruts Yifter demonstrated the folly of writing a big kicker off too soon.
A runner of indeterminate age, but undeniable class, Yifter was Ethiopia's first Olympic track gold medallist, the starting point of a line running through Haile Gebrselassie, Kenenisa Bekele, Derartu Tulu, several Dibabas and Almaz Ayana, to mention just some. His birthdate is given as 15 May, 1944, but he looked old when he was young and even older in the latter stages of his career.
The confusion over Yifter's exact age even carried into some of his tributes. The IAAF had his age at death as 72, in line with the 1944 birth-year, but then puts him at 40 when he won his Olympic double at 5000 and 10,000 in Moscow in 1980. Another source gives possible birth years of 1938 and 1944.
Yifter's speed, though, was never in doubt and usually fatal when applied to others. Like all great kickers – and perhaps there has been none greater – he had the capacity to make mugs of very good runners over the last lap of a race. Among his hapless and red-faced victims were Steve Ovett (in Ovett's otherwise impressive debut over 5000 in 1977), Craig Virgin (in the 10,000 at the 1979 World Cup in Montreal) and, of course, Lasse Viren (in the 1980 Olympic 10,000) and Suleiman Nyambui, Kaarlo Maaninka and Eamonn Coghlan (Moscow 5000).
In Moscow, Yifter held his kick back until the final 300 metres with devastating effect on both races. Eight years earlier in Munich, in the first of his four Olympic victories, Viren went at 600 metres, a 56-second final lap ensuring Yifter's sting was well and truly drawn. And Yifter deployed his sprint a whole 2.5km early in a bizarre 'finish' to the 1981 world cross-country championship.
Yifter, along with the entire Ethiopian team, went for the line a lap early, 'sweeping' the first six places. After some confusion, they rejoined the race with the original 'winner', Mohammed Kedir, eventually taking second behind Craig Virgin, and Yifter going back 10 places from 'fifth' to fifteenth.
Ethiopia still won the teams' race.
Besides the one I beat him in, the only race of Yifter's I witnessed personally was the 1979 World Cup. This race was also memorable for Gerard Barrett taking his own splits on an early model digital watch, but that's another story.
Chris Wardlaw, Dave Chettle and I were in Montreal to run the World Marathon Cup, an unofficial marathon piggy-backing on the World Cup (and which subsequently grew into the mass participation Montreal marathon). We went to the stadium to watch the 10,000, in which Yifter sat on Virgin for a long, long way before sprinting away to win by 40-50 metres.
Anyway, Montreal World Cup marathon led me back to Montreal marathon 1980 which, in turn, saw me in Europe with an eye to staying through the winter, picking up some handy 'expense money' at cross-country and road races.
My advisor in these matters was Max Little, an Australian runner residing in London. Max was good enough, and unlucky enough, to have got the qualifying time for both the 1976 and 1980 Olympic 10,000 metres but not made the Australian team.
First, though, I wanted to run the Lassen Hölkkä – a 'half marathon' run annually in Viren's home village of Myrskyla. At Max's suggestion, I wrote to the organisers setting out my modest credentials.
To my surprise, I was offered accommodation. To greater surprise, I read in the paper a few days before the race that a number of athletes had come to honour Viren in his farewell race, including Australian athlete, Len Johnson (I learned this only after seeing my name in a Finnish paper and asking my host to translate!).
To my astonishment, I was met on arrival and whisked off by taxi to the nearest 'hotel', a luxurious manor house complete with winding staircases up to the ballroom and down to a reception hall.
A taxi materialised on race morning, dropping me off at the Myrskyla Myrsky club rooms. Apart from myself, the other 'guest' runners were Yifter, Brendan Foster, Emiel Puttemans, Kaarlo Maaninka. I mentioned to Foster that I felt a bit of a fraud in such company.
"Shut up and enjoy it," came the reply. Obediently, I did, right down to breakfast back at the Viren house.
And I beat Yifter (along with a couple of Finnish Olympians), giving me further reason to remember fondly the first great Ethiopian track distance runner. We have seen his like again: Ethiopian success is Yifter's legacy.
The decision to trip and fall down the steps to the reception room while exploring the manor house on my return was not taken lightly. Nor, unfortunately, was the landing.
END
About the Author-
Len Johnson wrote for The Melbourne Age as an athletics writer for over 20 years, covering five Olympics, 10 world championships and five Commonwealth Games.
He has been the long-time lead columnist on RT and is one of the world's most respected athletic writers.
He is also a former national class distance runner (2.19.32 marathon) and trained with Chris Wardlaw and Robert de Castella among other running legends. He is the author of The Landy Era.
Main article photo courtesy of (Tony Duffy/Allsport/File)