A column by Len Johnson – Runner's Tribe
One of the great features of the build-up to the Zatopek 10,000 used to be seeing the main contenders showing their form with a race, maybe even two races, over 5000 metres.
Let's commemorate two great distance runners by calling it the Pre-Zatopek 5000. That's 'Pre' for Prefontaine as well as denoting that such races were run as a tune-up to the big one.
Given Melbourne's status as the Oslo of the south, perhaps, like Monty Python's parrot, the pre-Zatopek 5000 is merely pining for the fjords. In any case, it certainly seems to be in a bad way if the evidence of the past few years is any guide.
Once upon a time almost everyone who was anyone ran a 5000 – or 3000 for the women in the days before the 5000 was adopted – as part of their immediate build-up to the Zatopek.
Few do so now; virtually none if you are talking possible winners. The Victorian 5000 metres championships, staged these days as a Zatopek lead-up, saw two competitive races and two worthy winners in Andrew Buchanan and Melissa Duncan, but featured not one runner who has represented Australia at 5000 or 10,000 metres at recent world championships or Olympic Games.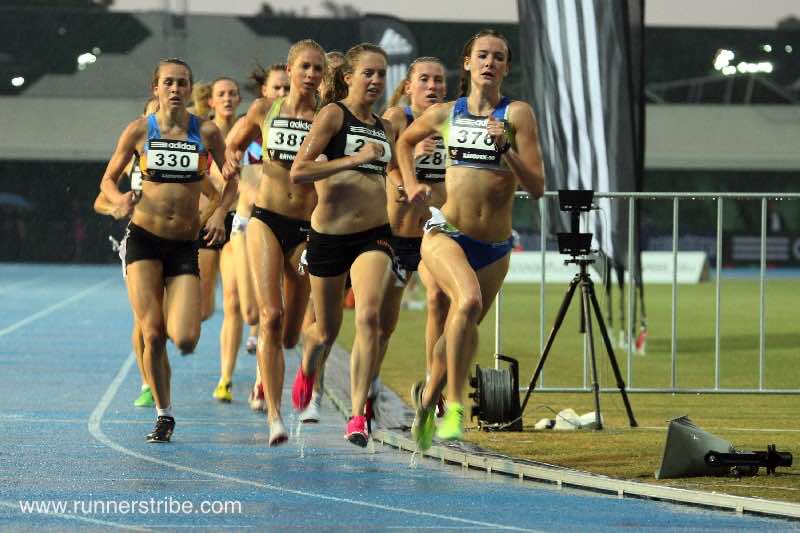 It's a stark contrast to what used to happen. Mr Zatopek, or Steve Moneghetti as most know him, usually squeezed in two races over 5000 in the lead-up, and often a trip to the Chiba Ekiden relays in Japan as well.
Mona's Zatopek lead-up mostly followed a predictable pattern. His first 5000 would almost invariably produce a disappointing result; having been kicked up the backside, the second would see a greatly-improved performance; then, come the big night, he would go comfortably through the first 5000 of the 10,000 in something like what he had so recently run.
Moneghetti won four Zatopeks, a tally equalled by just two others – raced record holder Luke Kipkosgei and Andrew Lloyd – and exceeded only by Ron Clarke's five. So you'd reckon he knew a fair bit about preparation. Why don't more emulate him, I wonder.
Partly it is lack of racing opportunities. Right up until the last few years Athletics Victoria had top-level Thursday night competition from Late October right through to the Christmas break. This was the stage for many of the exciting races over 5000. That competition is now gone.
The Victorian Milers Club stages a pre-Zatopek 3000. It's a more popular distance than the 5000 these days and attracts good numbers but, again, few of the leading 10,000 contenders. Sydney had an excellent state 3000 championships, Jordan Gusman winning the men's race in 7:52 and Milly Clark the women's in 9:08. Clark has been a strong contender in the Zatopek previously, but she's about the only one in those two races.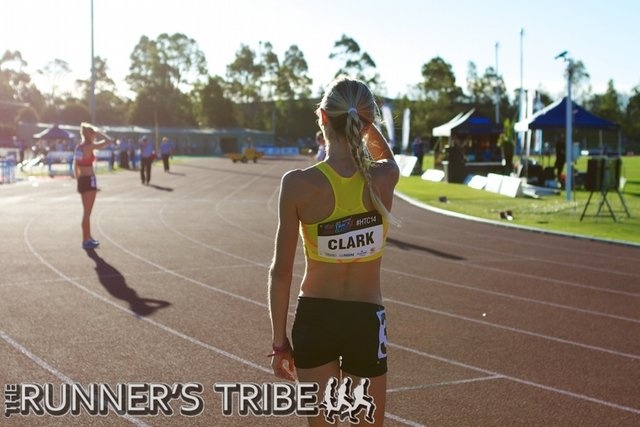 As in previous years, the Zatopek is the trial race for the major championship, in this case the Gold Coast Commonwealth Games. With the longer qualifying period – from 1 July, 2016 – there are several men's and women's qualifiers. Patrick Tiernan and Dave McNeill have bettered the men's A-standard of 27:54 in the period, Eloise Wellings and Madeline Hills the women's mark of 32:15. They may not have to be sharp as a tack for the Zatopek; few others have the luxury.
Top runners do tend to race less frequently now than their earlier counterparts, but few over the years have demonstrated an ability to step on a track and race near their optimum level first-up. It's not the sort of risk to take if you're after a Commonwealth Games spot, as some may find out to their cost.
One of the more significant pre-Zatopek 5000-meter races was in 1993 when Paul Patrick caused an upset by defeating England's Gary Staines and Steve Moneghetti. It was an even bigger shock when he ran 27:59.64 to outsprint the more-fancied Staines and Moneghetti in the Zatopek race.
'Mona' had one his typical 5000 warm-ups in 1992 when he was a soundly-beaten fourth to Peter O'Donoghue, Malcolm Norwood and Pat Carroll in an AIS-Drug Offensive meeting at Olympic Park. O'Donoghue didn't run the Zatopek, but Norwood and Carroll did. Nevertheless, few were shocked to see Zatopek-Mona turn the tables to win his fourth in a row in 28:06, almost 40 seconds ahead of Norwood and just over 50 ahead of Carroll.
In 1995, the pre-Zatopek 5000 was on a Sunday morning as a post-script to the Olympic Dream 1500-meter races. Kenya's Joseph Kimani, 'fresh' off the plane and running in a pair of borrowed spikes, won in 13:18.92, dragging Julian Paynter to an Olympic qualifying time of 13:24.22 in third place.
Kimani won the Zatopek, too, and Paynter got to the Atlanta Olympic Games.
When Carolyn Schuwalow won the 1991 women's Zatopek – one of the best Zatopek races, men or women, ever – in an Australian record, she raced over 3000 metres in Canberra as a final lead-up, running 8:53.
Year after year the Zatopek lead-up produced some great racing. It is perhaps too much to expect a return to those halcyon days, but it would be nice to see a few quality 5000 performances on the way to an outstanding 10,000.
End
ABOUT THE AUTHOR
Len Johnson has been the Melbourne Age athletics writer for over 20 years, covering six Olympics, eleven world championships and six Commonwealth Games. He is also a former national-class distance runner. For over a decade Len has bee Runner's Tribe's lead columnist. Len also writes for IAAF. He has recently been named an Athletics Australia Lifetime Member. He is also the author of 'The Landy Era'.