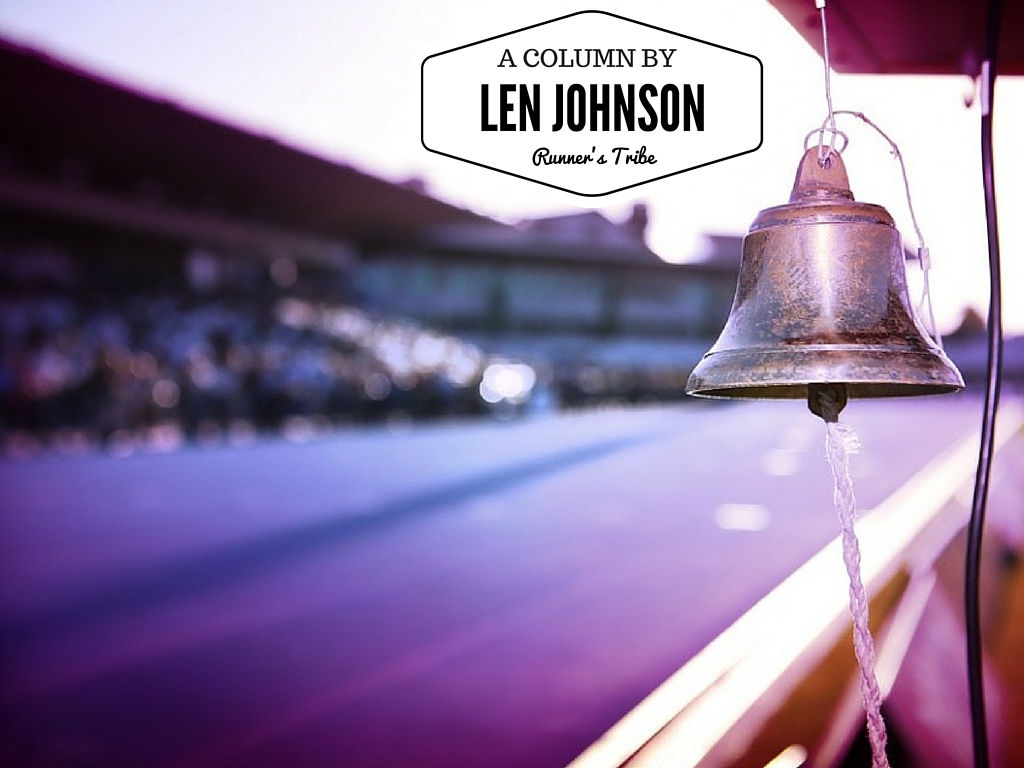 A few years ago, a friend invited me to address a primary school book club about The Landy Era.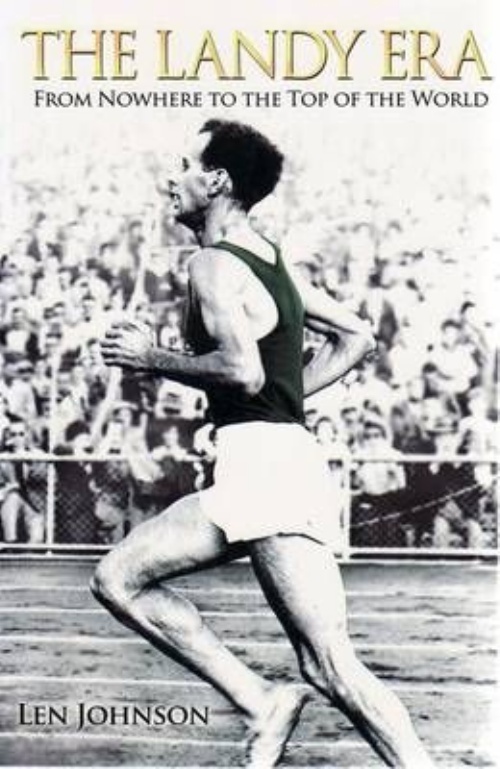 The audience was year six students – so, 12 years old for the most part – and their parents. I'd noticed some sport publications on the library display shelf, including one with a picture of Cathy Freeman on the cover, another featuring Ian Thorpe.
Australia's two most famous recent Olympians then, just on 10 years since their peak performances at the Sydney 2000 Olympic Games. Who knows these athletes, I asked the students, and what they did in Sydney.
To my surprise, not a hand was raised. Even allowing for the normal reticence of young children, it seems few knew much of events that were etched so vividly into Australia's recent history. On reflection, perhaps I should not have been so amazed: simple arithmetic would have reminded me that these kids were just two years old when the Sydney Olympics were held.
Flash forward to this week for another surprise when the Victorian Milers Club staged the 100th Victorian championship in the one mile. To mark the occasion, as many former winners as the club could contact were invited. To our delight, John Landy attended, along with Olympic 800 metres gold medallist Ralph Doubell, Australia's highest placegetter in an Olympic women's 1500 final, Margaret Crowley, and a descendant of 1936 Berlin Olympic 800 metres finalist, and six-time Victorian mile champion, Gerard Backhouse.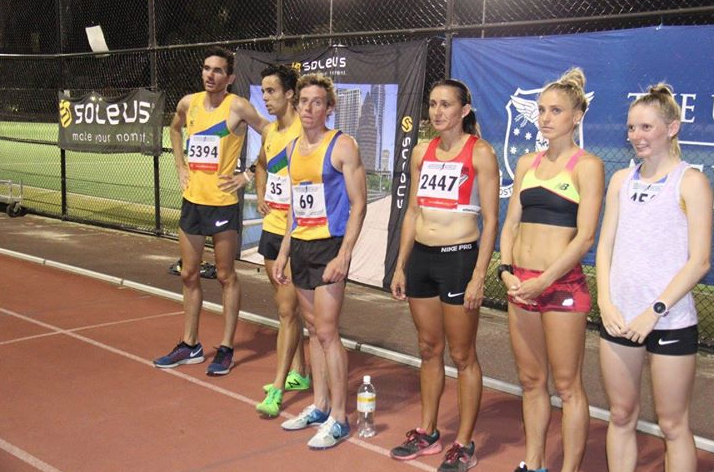 These, and other former winners, were introduced to the field on the line to contest the 100th men's title. All were generously acclaimed, but none so warmly as John Landy who was applauded every step of the 9.34 metres from the finish line to the mile start line, and every step back.
Again amazement, this time of a more pleasant sort.
Few at the Melbourne University track – certainly none of the competitors – would have been alive when John Landy flew home for a bronze medal behind Ron Delany of Ireland in the Melbourne 1956 Olympic 1500 metres, much less ever seen him run.
Sure John Landy has been a public figure ever since, including as state Governor of Victoria during the Melbourne 2006 Commonwealth Games. Just as truly, this was an athletics audience, not a broader group of school students, but clearly the Landy name still resonates.
It is an extraordinarily long time to remember a mile, or series of miles, run over 60 years ago in pursuit of a world record and a sub-four minute time. Landy pursued the goal unsuccessfully on his own in Australia for two years, achieved it almost as soon as he took his quest overseas in 1954 (but a few weeks after Roger Bannister), and then electrified Australian crowds in 1956 by repeating the feat several times here.
A long mile, a very long mile, indeed.
This week's Victorian mile titles were one of the biggest, if not the biggest, mile events ever staged in Australia. One hundred and fifty-three ran the mile – 105 men, 48 women; three were seven men's races and four women's. Luke Matthews and Genevieve LaCaze added their names to the illustrious list of winners.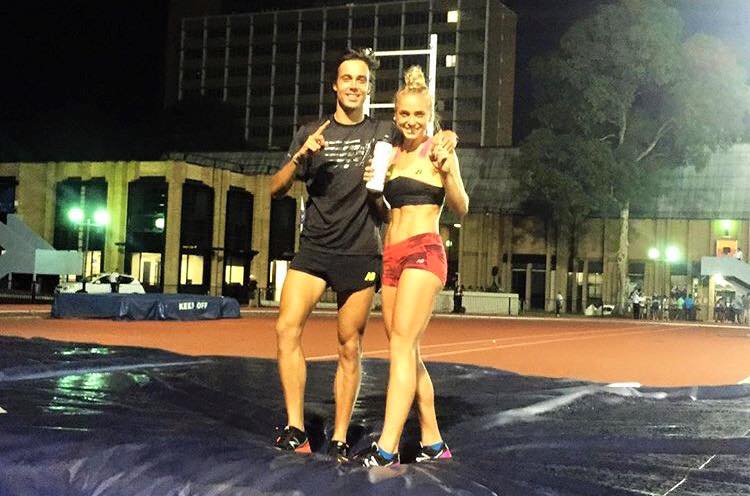 Matthews ran 3:56.7, only the second sub-four minute mile run at Melbourne University and breaking the track record held by 1956-60 Olympian Merv Lincoln. Sam McEntee and Brenton Rowe also went sub-4. LaCaze, running solo for the last 700 metres, ran 4:32.6.
There might be other claimants to the title of Australia's biggest mile. Back in the Landy day, and for a considerable time thereafter, there would regularly have been over 100 starters in the many heats of the interclub mile or 1500-meter events. Some years, the heats of the Victorian titles would have attracted a similar number. But all three participation figure this week – men, women and overall total – exceeded the previous highs by at least 50 percent. It was 105 men against a previous highest of 67 in the six years the Milers Club has hosted the mile at Melbourne Uni, 48 women as against 27, and 153 overall against 91.
Most miles, of course, were run back in the 'good old days', so it was timely to get a reminder late in the week that the old days were not universally 'good'.
Trevor Vincent, no mean miler himself, shared this one. 'TV' was a co-founder of the Milers Club and won five Victorian mile titles – one less than Backhouse's six.
A January, 1947 letter from the Scottish Department of Education to the secretary of Clydesdale Harriers was posted on a British running site's Facebook page. The subject is "Limitation of Supplies (Footwear and Clothing for Physical Training."
Regretfully, the department informs the Harriers that "the allocation of shorts and plimsolls has already been taken up by schools and youth clubs". Plimsolls, or sandshoes as they were known in Australia, were the pre-running shoe company running shoe. Flat, no arch support, no heel lift – a medical practitioner's dream.
Further, the department's letter continues, any issue of clothing or plimsolls would be made on the understanding that they were to remain the property of the club "for loan to members as and when required." I reckon the early morning run, while the shoes and clothing remained at least tolerably dry and odourless, would have been the go at Clydesdale Harriers in 1947.
Sometimes, when they say things were tough in the old days, they're really not kidding.