Runner's Tribe
One observation about the Melbourne marathon: the quicker you finish, it seems, the faster you will run.
Now this may seem blindingly obvious, but bear with me. Once again this year, marathon day in Melbourne dawned clear, sunny, and becoming increasingly warm and windy. That, in turn, meant that the faster runners got by far the best of the conditions. For those completing the course in three hours or less, conditions were pretty good; for those taking longer, not so much.
No-one took better advantage of the conditions better than Sinead Diver. Continuing to mine her current rich vein of form, Diver slashed over six minutes off her previous best to record 2:25:19. That saw her jump to fourth on the Australian all-time list behind national record-holder Benita Willis (2:22:36), 1988 Olympic silver medallist Lisa Ondieki (2:23:51) and triple Olympian Lisa Weightman (2:25:15).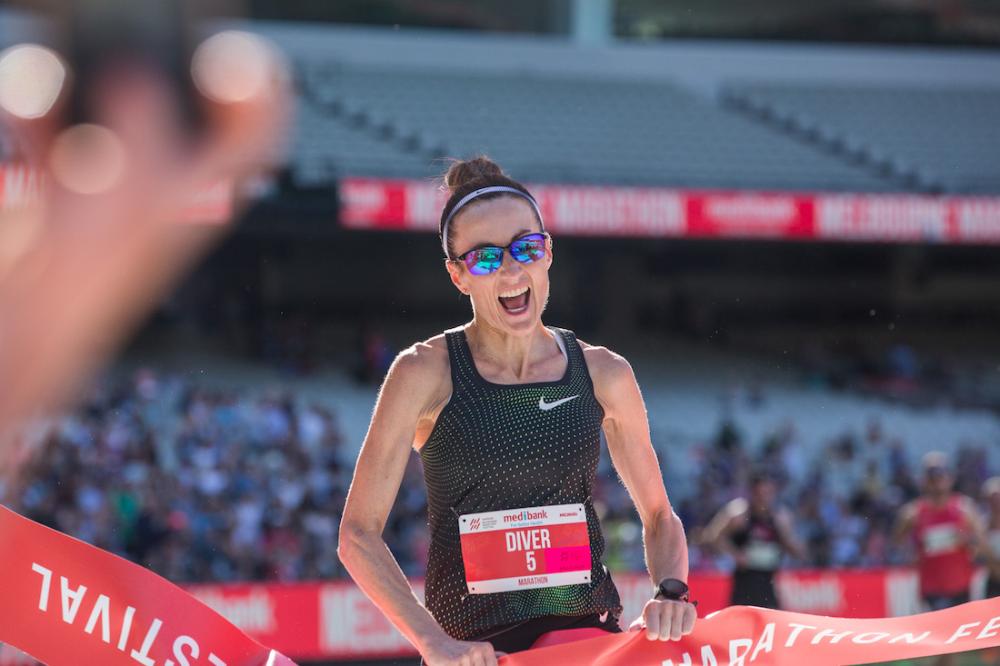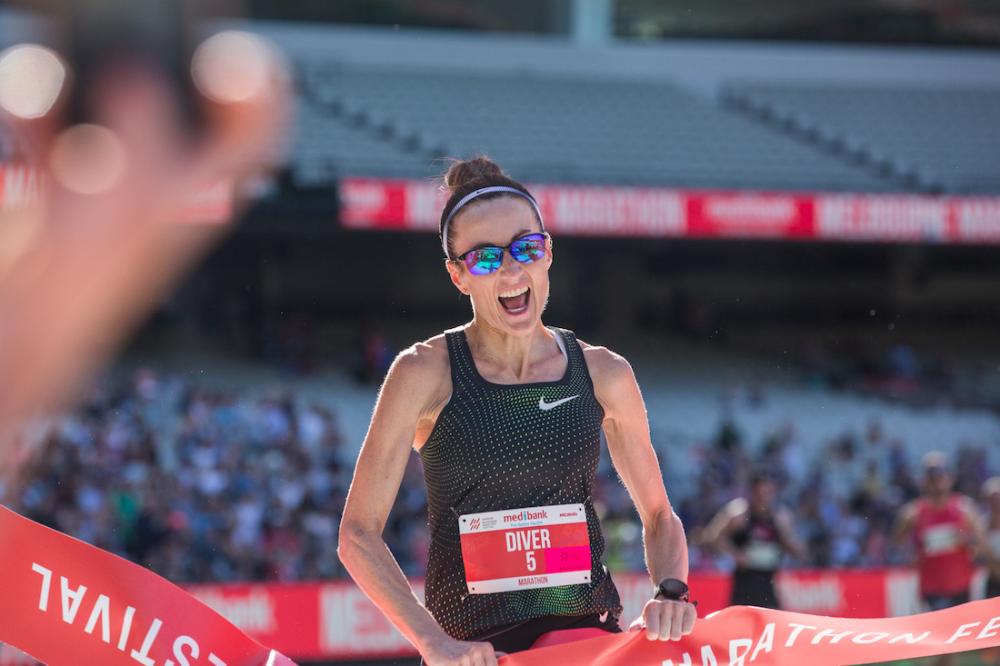 Among those Diver leaped over are Nicky Carroll, Kerryn McCann, Jess Trengove, Kate Smyth, Milly Clark, Virginia Moloney and Celia Sullohern. All bar Sullohern, who was second in the Commonwealth half-marathon just a fortnight before Melbourne, are Olympic, world or Commonwealth representatives.
Diver is 41, and although she does not make much of her age, her time was close to world best. The Association of Road Running Statisticians (ARRS), whose standards are more rigorous than the IAAF and others, the world record for a 40-plus female is 2:23:31 by Lydia Cheromei of Kenya. (Mariya Konovalova of Russia ran 2:22:27 in 2015, but was suspended for doping and her results annulled). For a 41-year-old it is 2:24:54 by Irina Mikitenko of German, while the world best by a 42-year-old is 2:26:51 by Britain's Priscilla Welch.
It was the fastest by an Australian woman, and the fourth-fastest by any woman, on Australian soil. Only the three medallists in the Sydney 2000 Olympic Games have run faster.  
Whatever way you look at the figures then, Diver produced something special in Melbourne on 14 October. Here previous best was 2:31:37 in Nagoya last year, but her two world championships marathon results – 21st in Beijing in 2015 and 20th in London last year indicated greater potential, while a world 40-plus best of 69:20 to win the Australian half-marathon title on the Sunshine Coast two months ago suggested that potential might begin to be realised in Melbourne.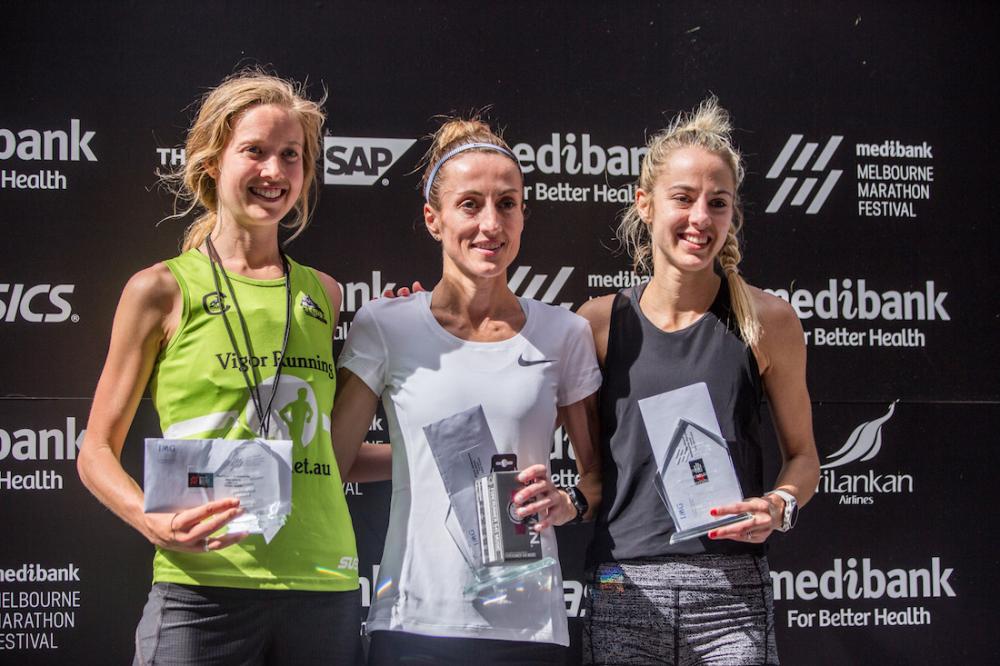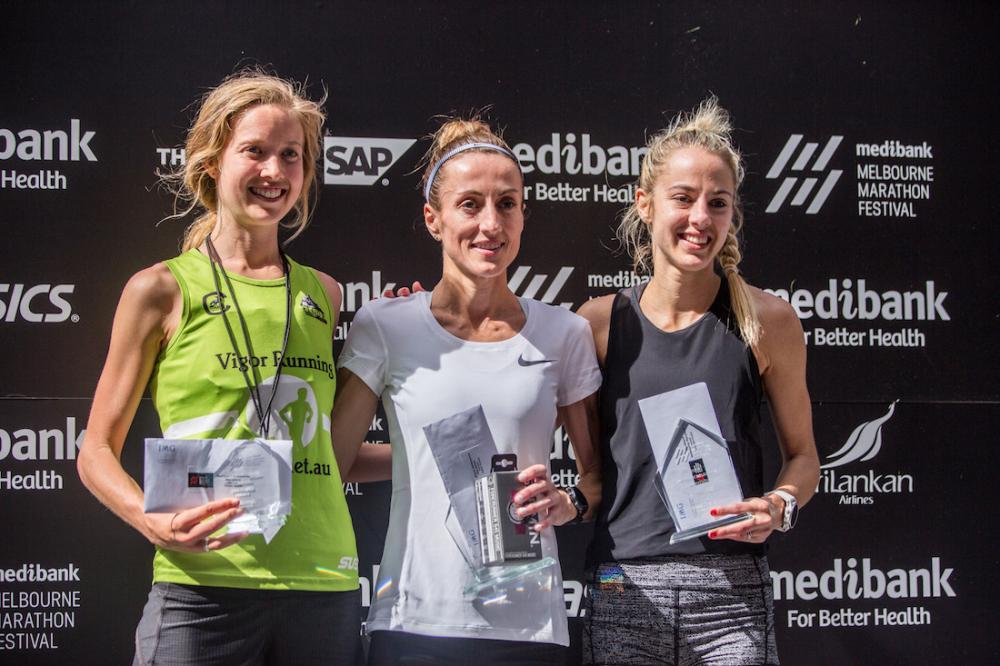 It also continued a trend which has made the women's race the headline event of recent Melbourne marathons. Four of the last six years have produced a winning time of sub-2:30, including two race records, since Lisa Weightman started the sequence with a 2:26:05 course record in 2013.
Nikki Chapple won in 2:31:05 the following year, with Diver making her marathon debut running 2:34:15 for second place. Jess Trengove ran a then personal best 2:27:45 in winning in 2015.
The winning time was back over 2:30 in 2016, though Virginia Moloney's 2:34:27 was an improvement by over seven minutes, sustaining the 'wow' factor. Last year brought Celia Sullohern's break-through to 2:29:27.
Eleven Australian women have now broken 2:30. Four of those athletes – Diver, Trengove, Moloney and Sullohern – have done so at either the Gold Coast or Melbourne the past two years. Weightman's 2:26:05 was a personal best when she did it. Clearly, it is not necessary for our top women to race overseas to garner significant prize money or fast times.
The men's race also produced a local winner, Liam Adams breaking away just before half-way and going on the win in 2:15:13, comfortably ahead of two-time former champion and course record-holder, Dominic Ondoro of Kenya. Race splits indicate Adams ran 15:17 for the five kilometres from 20 to 25km. Despite dropping back to a more moderate pace after that, he was never challenged again. He had a margin of 1:42 at the finish on the MCG.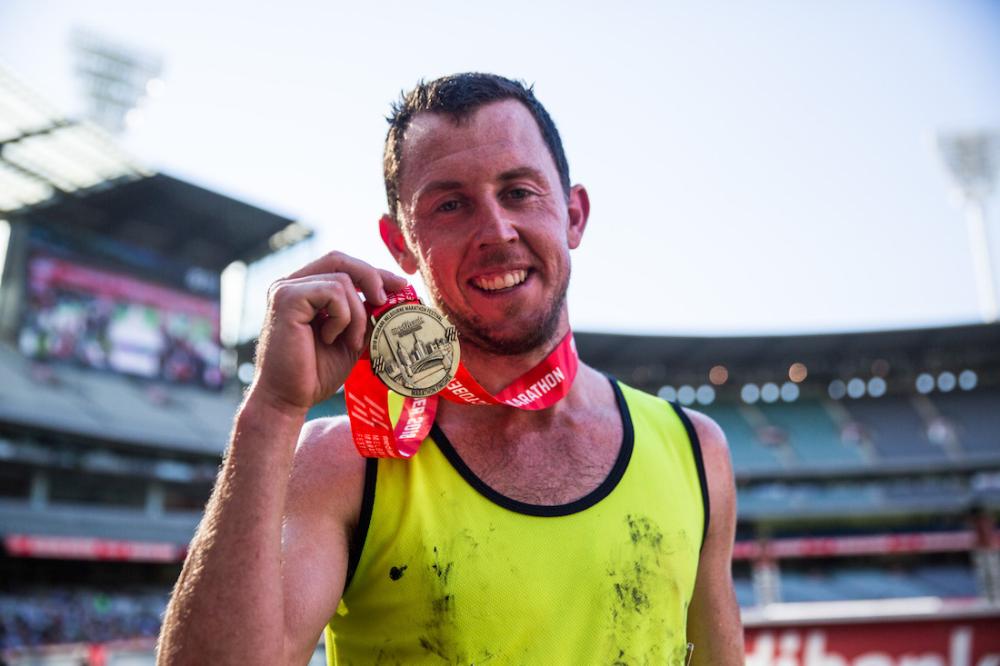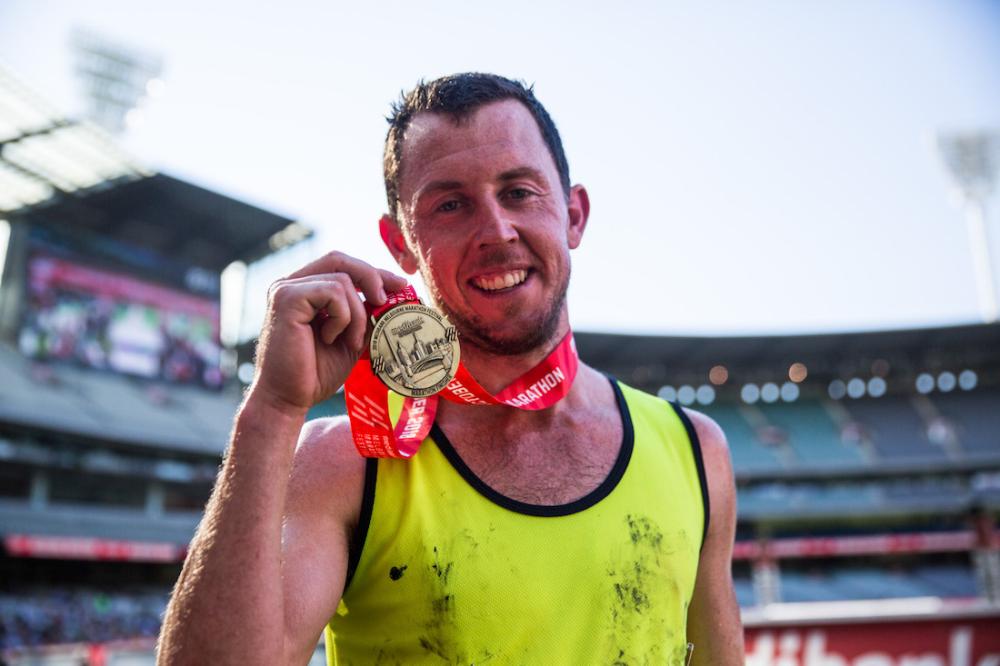 There was also a world Paralympic record of 2:23:31 for Michael Roeger, who finished sixth overall, and a debut sub-2:20 for Nick Earl, the fourth, and final, man under 2:20 with 2:18:56.
Beyond that, it was pretty slim pickings, perhaps reflecting the increasingly uncomfortable running conditions. Melbourne and the Gold Coast don't share many similarities beyond a course which takes in a large amount of waterfront running – though you'd never mistake Melbourne's Port Phillip Bay beachfront for the Surfer's Paradise high rises.
But both Gold Coast winter weather and Melbourne's late spring often produce clear, sunny skies and warm winds. In such conditions it's wise to get your running done as quickly as possible. Sinead Diver did just that, and $20,000 for the win and another 20,000 as a record bonus made it a lucrative payday as well.
End
About the author: Len Johnson has been the long-time lead columnist on RT and is one of the world's most respected athletic writers.
He is also a former national class distance runner (2.19.32 marathon) and trained with Chris Wardlaw and Robert de Castella among other running legends. He is the author of The Landy Era.