Tiernan echoes of Melbourne '56
It might be drawing a long bow, but there's nothing wrong with drawing long bows: when Patrick Tiernan became NCAA cross-country champion last weekend I saw a link going back to the Melbourne Olympic Games 60 years earlier.
How so? Well, Tiernan is just the second Australian to win an NCAA division one cross-country title. The first was Al Lawrence who won, not just once, but twice, in 1959 and 1960.
Lawrence was bronze medallist in the Olympic 10,000 metres in Melbourne in 1956 behind the great distance runner from Ukraine, Vladimir Kuts. He then went to University of Houston and won the first of his NCAA cross-country titles at age 29, with considerably more experience and achievements behind him than the 22-year-old Tiernan yet has.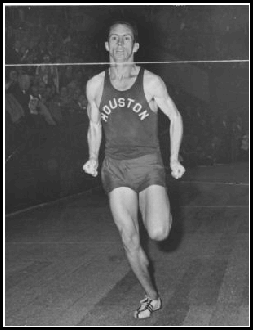 'Lawro', has he is usually known, was the first in a line of Australian athletes to take up scholarships at Houston. Others included Pat Clohessy, Herb's younger brother Laurie Elliott, Geoff Walker and Alan Irwin.
Clohessy went to Houston on Lawrence's advice, not the first time he had taken heed of his counsel. When Clohessy first caught the train down from Tamworth to compete in Sydney interclub in the 1950s, he was casting around for some training advice. Lawrence suggested he write to John Landy who, in turn, replied in some detail.
So here was Clohessy, a talented young runner from country New South Wales, suddenly receiving advice from one of the world's greatest athletes. He never forgot it: that advice, and the knowledge gleaned from travelling and competing in Europe with Arthur Lydiard and champion New Zealand athletes Peter Snell, Murray Halberg, Barry Magee and others, formed the basis of the Clohessy coaching creed which took Robert de Castella to a world record and world championships gold medal in the marathon.
Flash forward some 50 years and Clohessy was advising Patrick Tiernan in his pre-US college days. You can count the degrees of separation for yourself, but there are less than six from Al Lawrence to Patrick Tiernan. Now they have one more thing in common: both are NCAA cross-country champions.
My knowledge of Australians in the US collegiate system falls way short of encyclopaedic, but the NCAA title has been a tough nut to crack for Aussies. Dave McNeil was runner up in 2009, Mark Tucker was fourth in the 2002, and Garry Henry came fifth one year, but the next-closest approach to the winner's spot before Tiernan came when Michael Power finished runner-up in 1999. (Note: inclusions made by RT's editor are marked in bold)
As a collegiate championship, the quality of the NCAA varies from year to year. Tiernan defeated Ed Cheserek, who has dominated on the track and over the country through his years at Oregon. Power finished second to a Kenyan named David Kimutai in 1999, but two years earlier was 12th in a very strong race won by Meb Keflezighi from Canadian middle-distance star Kevin Sullivan, forever young, but trooly-rooly young then Bernard Lagat, and Adam Goucher.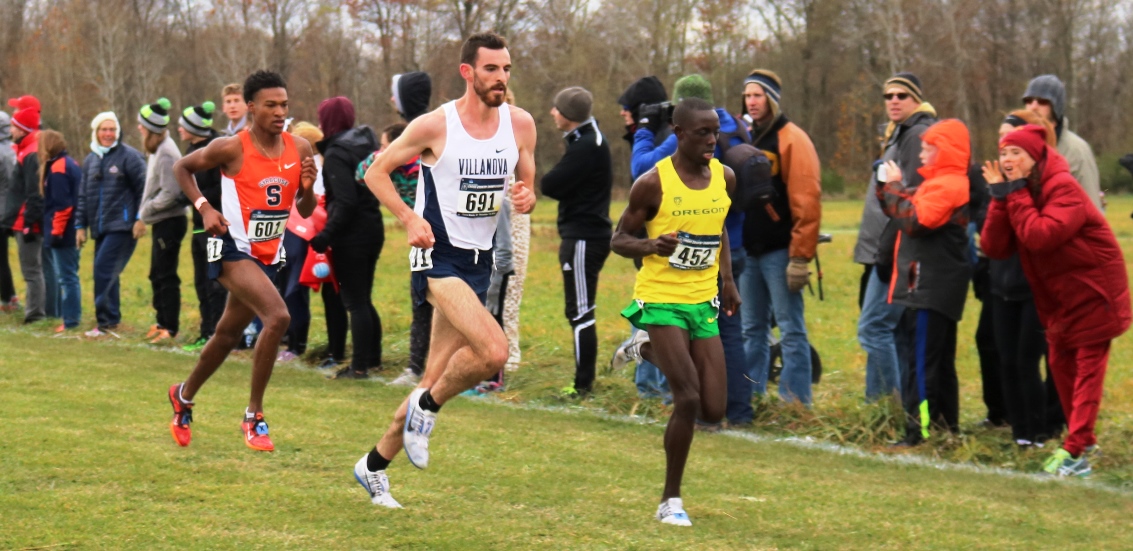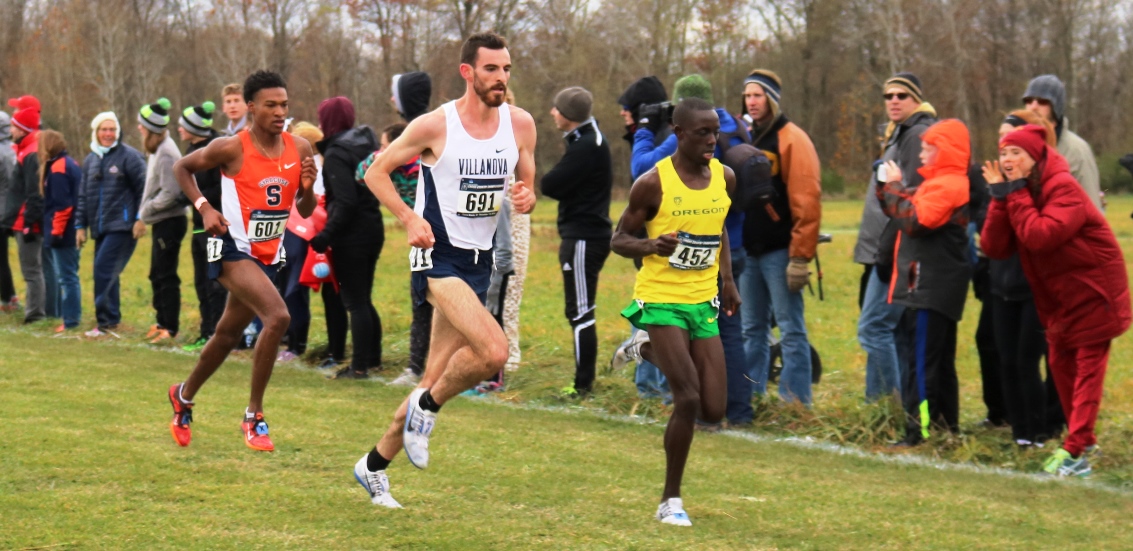 The first three became stars of the sport, while Goucher, a phenomenon through his college days, never quite delivered on his potential. Another future US Olympic rep, Abdi Abdirahman, was seventh.
Henry also faced tough opposition in his year, 1980. He qualified to run the championship by winning the division two title and, nine days later, lined up in the big race. Moscow Olympic 5000 metres silver medallist Suleiman Nyambui one from three other east African runners and Henry.
Tiernan ran the Olympic 5000 metres in Rio. He didn't get through his heat, but impressed by taking up the pace later in the race before just missing out on a spot in the final. At 22, he obviously has lots of improvement left in him.
Pat Clohessy had often talked about Tiernan before I saw him race for the first time at the U20 national cross-country titles in 2012.
The championships that year were held at Oakbank Racetrack in the Adelaide Hills. The track, venue of the annual Great Eastern Steeplechase, is a tough test under normal conditions. The week of the titles was anything but normal, however, with the track receiving an absolute soaking from continuous heavy rain.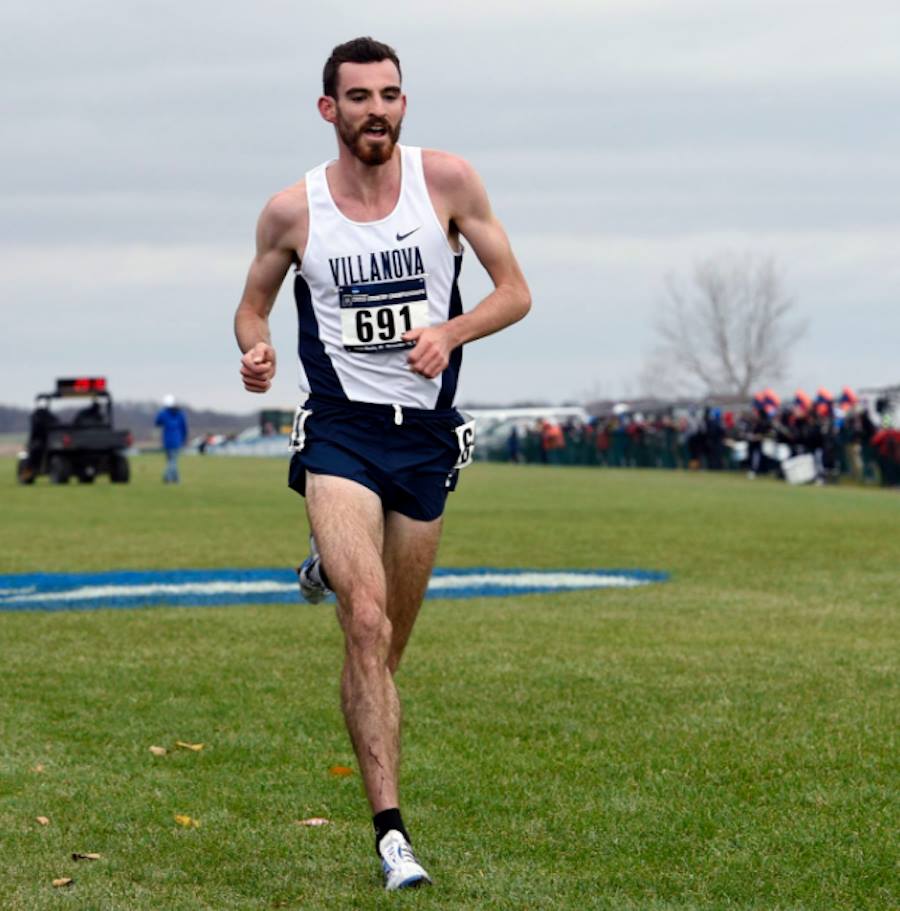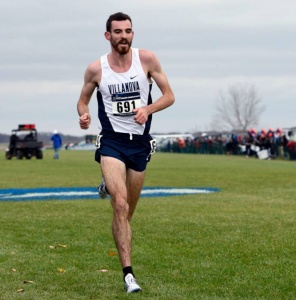 Race-day was, mercifully, mostly rain-free but the course and surrounds were still a quagmire. Probably more mud and slush than a kid from Toowoomba, which Tiernan was, had ever seen in his life. He also faced stiff competition from a talented New Zealand youngster named Declan Wilson.
Tiernan ran like he was born to the conditions, powering through the mud and slush to win by 23 seconds. He was clearly a young man in a hurry.
Four years later, with an Olympic spot and an NCAA cross-country title to his name, he still is. It will be exciting to watch Patrick Tiernan's development over the coming few years.
VIDEO: Watch Patrick Tiernan's 1st place finish at the NCAA DI Men's Cross Country Championship #NovaNation https://t.co/L6HZZ1d7Od

— Villanova Track & XC (@NovaTrackXC) November 19, 2016
END
About the Author-
Len Johnson wrote for The Melbourne Age as an athletics writer for over 20 years, covering five Olympics, 10 world championships and five Commonwealth Games.
He has been the long-time lead columnist on RT and is one of the world's most respected athletic writers.
He is also a former national class distance runner (2.19.32 marathon) and trained with Chris Wardlaw and Robert de Castella among other running legends. He is the author of The Landy Era.