Written by Len Johnson – Runner's Tribe
Usually, we go to a world championships knowing what to expect. We may not get all, much or any of what we expected, but we go with a clear vision.
Doha 2019 is not like that. It doesn't fit the norm. We don't even know that it is going to be hot, the very one thing we thought we did know. Oh, it'll be hot outside the King Khalifa stadium alright, but inside we are promised air-conditioned comfort in a controlled environment with temperatures in the mid-20s. We'll all sit there rosy-cheeked and comfy, like so many controlled atmosphere apples.
This might seem like 'controlled atmosphere thinking' to some, but my one and only experience of athletics in Doha suggests that the improbably should not be discounted in the emirate of Qatar. That was for the 2010 world indoor championships when maximum outdoor temperatures were 'only' in the high 20s.
At a competition usually held with snow, sleet and ice on the streets, athletes trained outside, warmed up outside and only went 'under the roof' to compete.
 The only competitors to feel the brunt of the brutally hot conditions will be those in the road events – no surprise there: situation normal. But they, too, will 'benefit' from an 180-degree perception shift with events to be held out of the sweltering sun at midnight. Relief, hopefully significant relief.
If these measures are even moderately successful in ameliorating the conditions we may end the championships wondering whether Charles Dudley Warner's observation (frequently used by his friend, Mark Twain) that "everybody complains about the weather but nobody does anything about it" should be revisited.
But it's not just the weather, and its impact, that is an unknown as we head to Doha. There's a whole heap of events in which the established order seems set to change. There's always an element of this at the world championships immediately preceding the Olympics in the four-year-cycle, but Doha looks likely to re-set the agenda in quite a few events, establishing new favourites for Olympic gold at Tokyo 2020.
At the corresponding point in the Beijing 2008 Olympiad, Usain St Leo Bolt had scarcely been invented. He didn't even make his serious 100-metres debut until late that northern hemisphere season, running 10.03 at a low-key competition in Greece. Just on a year later, having already broken the 100 world record once, Bolt won the 100 and 200 in Beijing, both in world record times.
In Doha, we are coming to the first global championships of the post-Bolt era. Who is going to replace him in his specific events and, even more importantly, as an instantly recognisable face for the whole sport. Someone inevitably will and Bolt's own career trajectory suggests it may not be evident whom, even after Doha.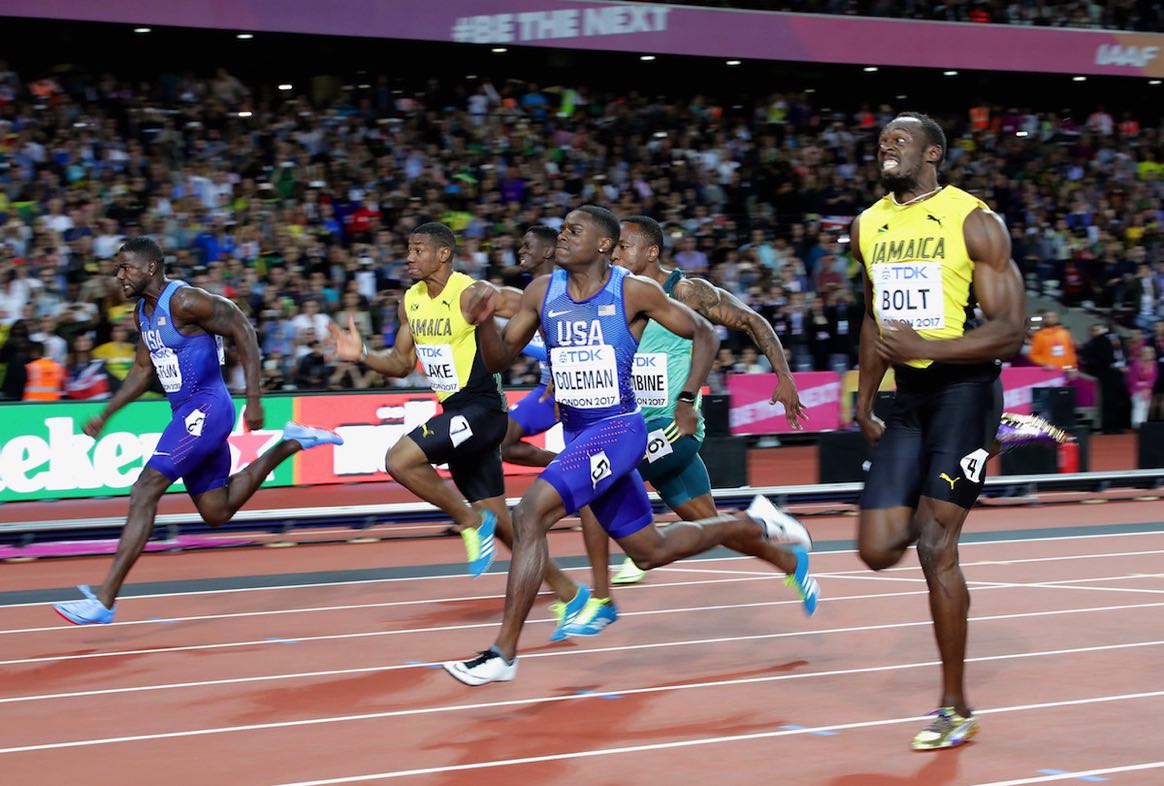 If you had to pick now, Noah Lyles might be the one, but the charismatic young American sprinter is doing only the 200 in Doha, suggesting his hope of being the world's dominant male sprinter might have to wait until when, and if, he wins the double in Tokyo. (Of course, all bets may be paid out early should he break Bolt's 200 world record in Doha.)
It's not only in the men's sprints that regime change is inevitable. Having dominated them since Daegu 2011, Mo Farah has 'retired' from the track distances, leaving the door open for a successor to burst through (I say 'retired' because he appeared to have encouraged speculation he may do the 10,000 in Doha and has dangled the same possibility before us for Tokyo).
In women's sprints both Elaine Thompson and Dafne Schippers have shown more vulnerability than in previous years while Shelly-Ann Fraser-Pryce is returning from maternity leave. The same goes for Faith Kipyegon in the women's 1500 and it has just been reported that Genzebe Dibaba has withdrawn, so that leaves that event open for a break-through.
Revised DSD regulations have sidelined Caster Semenya meaning there could be change in both women's middle-distance events while another seemingly unbeatable athlete – high jumper Mariya Lasitskene – has also shown signs of being off a little in recent times. She sported heavy taping on one knee in the Brussels DL final and was beaten by Ukraine's Yuliya Levchenko in the Europe v USA match.
Another unknown heading into Doha is the form of Qatar's two brightest gold medal hopes, high jumper Mutaz Essar Barshim and 400 hurdler Abderrahman Samba.
Barshim has been the most consistent jumper in the world for some years now, but injury struck when he was attempting a world record 2.46 in Hungary last year. He returned this year but has not been above 2.27 this year and remains an unknown quantity.
Samba led the world with 46.98 last year and was hot earlier this year, winning at a home Asian Games in 47.51 and in Shanghai with 47.27. he hasn't raced over the barriers since, though did a 45.00 flat 400 in Monaco in July. In the meantime, Norways Karsten Warholm and Rai Benjamin of the US have gone past him on the annual list.
Can either man, much less both, regain top form in time. One thing for sure, there will be no shortage of resources to throw at them in Qatar's Aspire Zone.
The question in all this, of course, is will we know any more about the likely disposition of medals in Tokyo at the conclusion of Doha 2019. Or will we just think we do.
End of article
Aussie Athletics Doha preview publishing next week.